A young lady who goes by the name Syd was busy trying a gown for her and took three photos in that dress. However, in order to get approval for the same, mistakenly sends a text with those to a stranger. The series of the events, later on, help a kid in his battle against leukaemia through the medium of a tweet.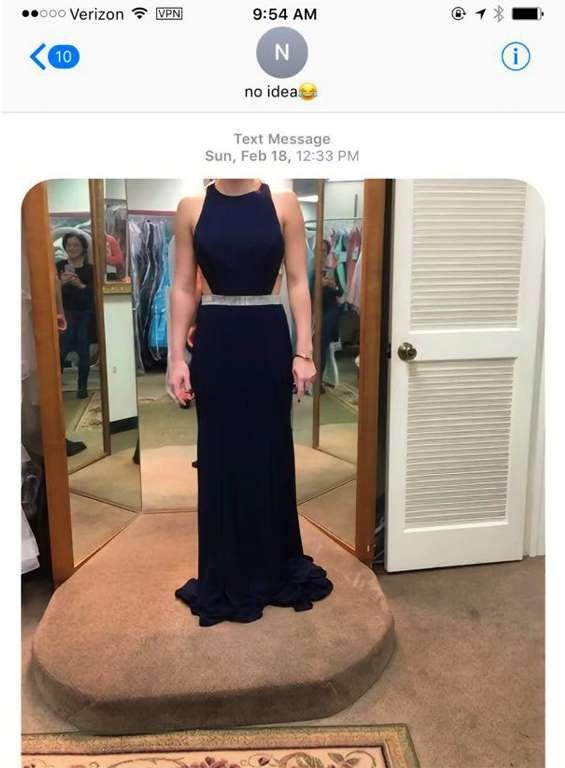 What's more interesting here is that she received a reply that approved her taste in dresses. Syd got a reply on the text which stated that the guy understands that the image was sent to him mistakenly. Since his wife was not at home so he could not get her opinion. He added that his kids and he think that she looks beautiful and should definitely buy that dress.
The guy is named Tony and is a father of six children. He even sent her an image with his kids and their approval for the dress.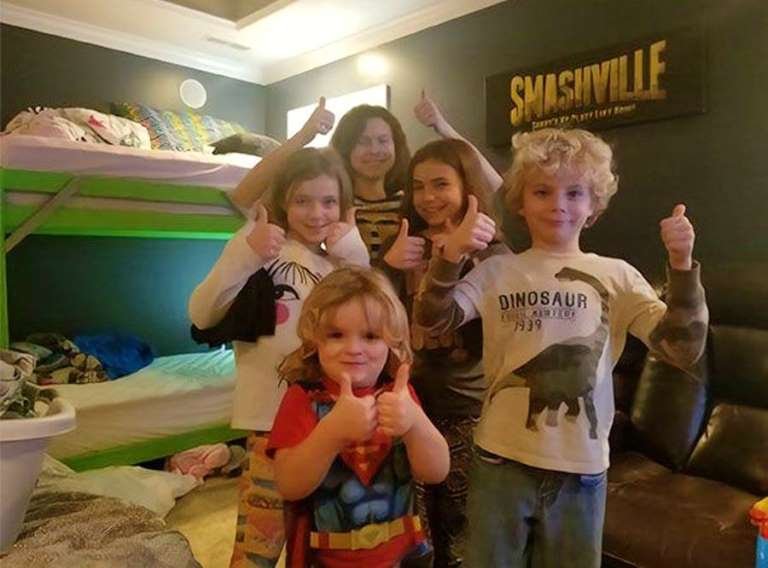 Read more: Priyanka Chopra Jonas Reveals Secrets Of Maintaining A Long-Distance Marriage
Later, a friend of Syd shared the incident's story on social media and in no time it went viral. Seeing the exchange on Twitter with his kid's photo along with it, Tony replied to the tweet. In the comment, he wrote that she had made his children eminent on twitter.
Further, he added that his second kid was not captured in the picture. The reason being he was at a chemo clinic fighting his battle against leukemia. He also has a FB page and one of their supporters recognized the kids in the thread. He also shared that his wife also approves of her choice for the dress.
The thread became helpful for the family and especially the kid when another person shared the link to his son's page, GoFundMe for financial help. This thread then received inputs from a lot of people in terms of financial help for the treatment of the kid against leukaemia.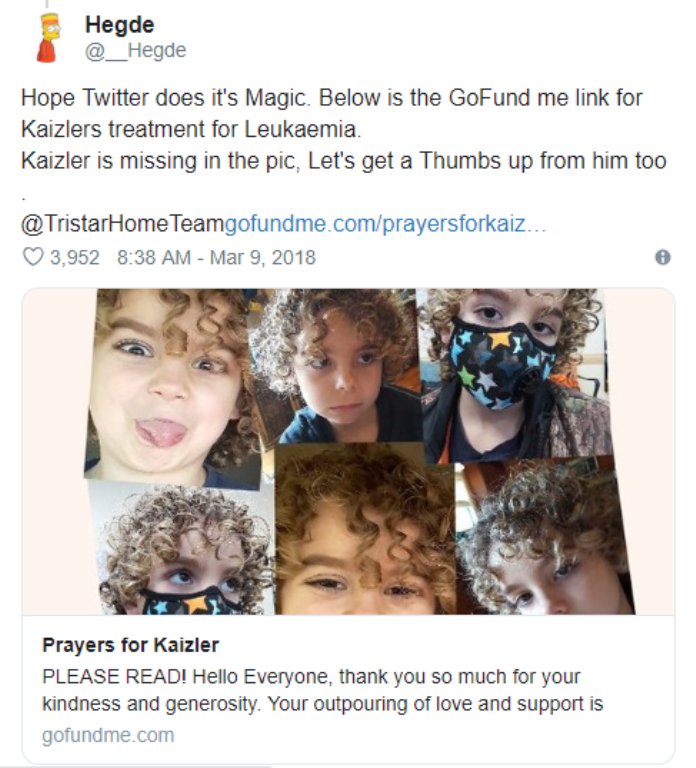 Tony and his entire family are surprised by the help and response that all started by a mistaken text by a stranger. They said the response and support of the people are more than what they have received in the last two years.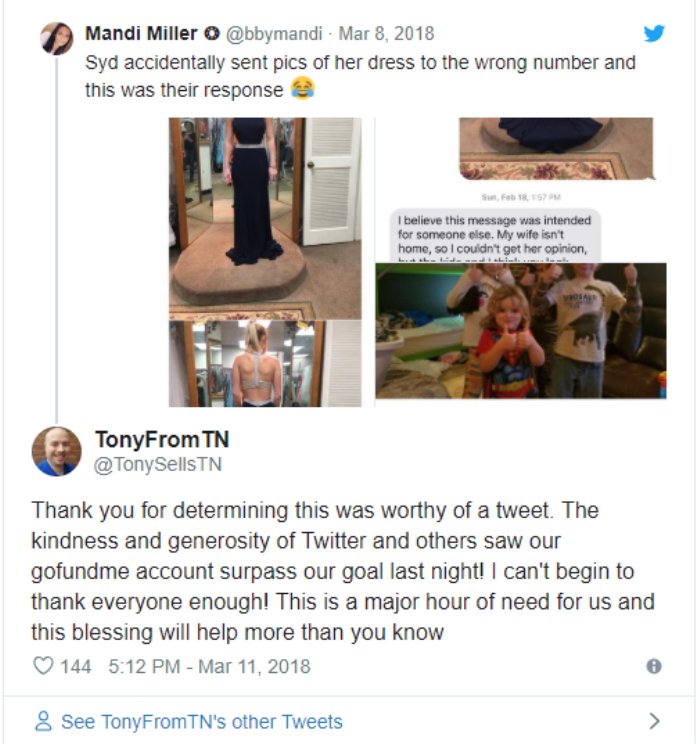 Tony's wife was also surprised that how a text from a stranger and the chain of events that ended being helpful for the treatment of their child. She also wrote in a tweet that she is happy to realize once again the presence of helpful and kind people of the world. The people who are supporting by not just words only but in financial terms also. So far the page had collected over $60,000 and is now helpful for the treatment on a young kid to save his life from the deadly disease of leukaemia.
Image Credits: TonyFromTN | Mandi Miller