As humans we have many significant days in our lives. Anniversaries, birthday, etc etc. One such day is our graduation day. This day marks the starting of something new. Graduation day tells you now you are all set to face the shit that life throws your way. It's only fitting that someone decides to do something very special when it's their graduation day. Almost everyone wants their family with them on this day. However, it's a challenge for students who are studying abroad. Is distance really that hard to overcome? When there's a will, there's a way. Proving it true, this Singaporean student flew from Australia to have a photoshoot with her grandfather. This girl just stole our hearts.
Read More: 10+ Pictures Of True Love And Affection That Will Melt Our Hearts
Ranie, the Singaporean student who was studying in Australia flew down to Singapore to meet her ailing grandfather. Her grandfather suffered a stroke in 2018 and that has affected his walking ability. This girl decided to spend her graduation day with him and we are going awwww.
IMAGE COURTESY: Little Panny Photo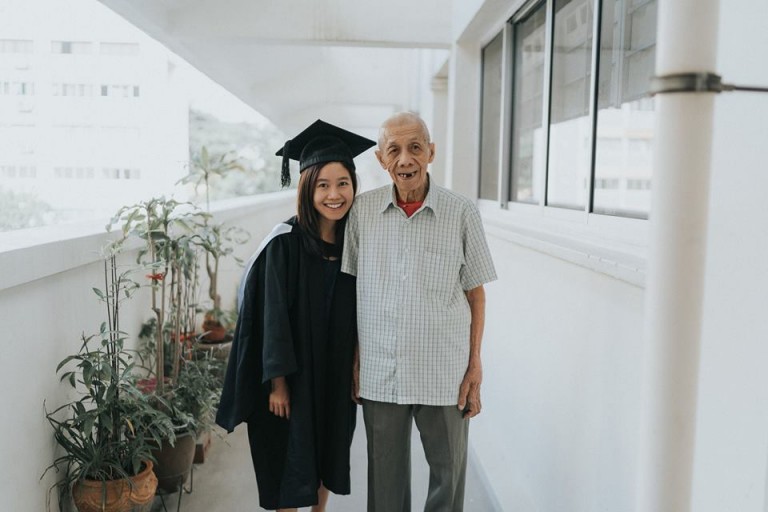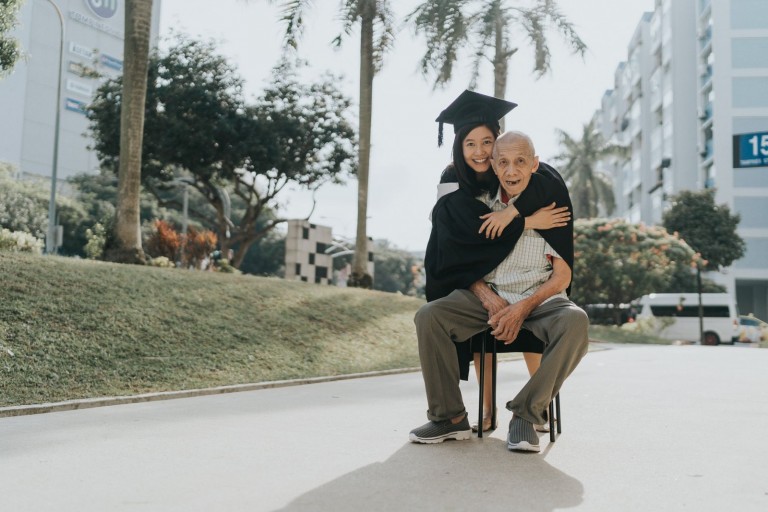 This Singaporean student's personal photo shoot with her grandfather on her graduation day has touched our hearts. The credit for these photos goes to Little Panny Photography who is quite famous for their camera skills. Well, their skill is sure evident from these images.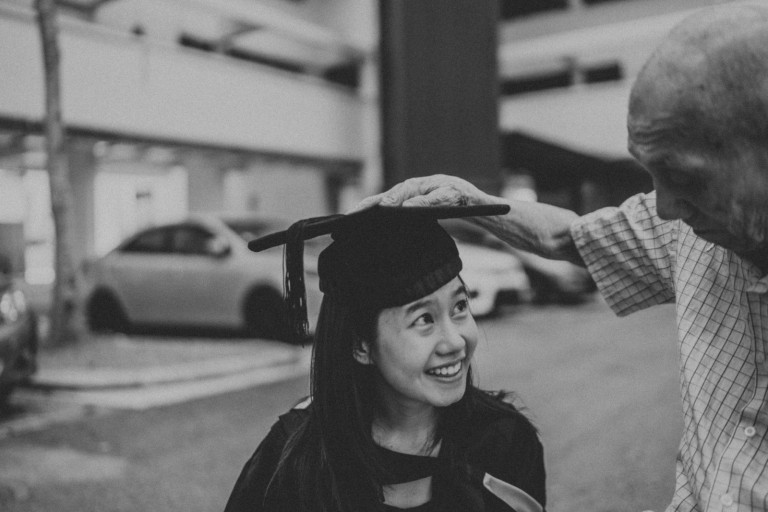 Ranie's mom dad mostly stayed away for work and her grandfather was always there to take of her. That's why this Singaporean student couldn't imagine such a special day without this man. Hence, this Singaporean student went to her grandfather and asked this photo studio to shoot her personal graduation day with this man. The owner of this photo studio stated that "the session was heartwarming seeing how she took care of her grandpa and it was especially emotional when grandpa asked her when she will be leaving again."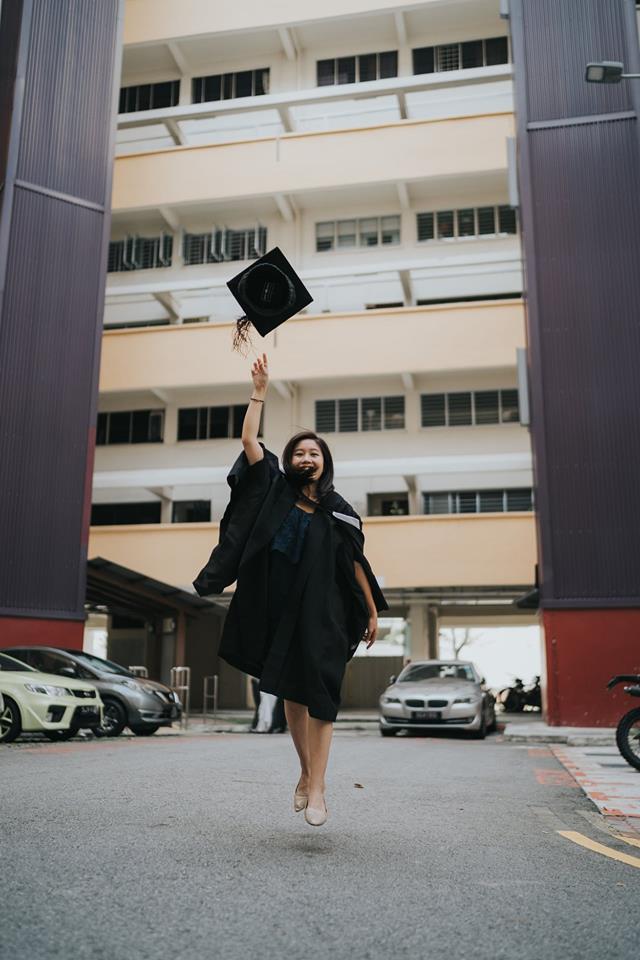 This Singaporean student showed us that no distance is large enough to stop you from meeting the person whom you love. This graduation day images are an inspiration for all of us who are staying far from our families and always stall meeting them. Book the tickets before it's too late.