We all have our ways of coping with the summer's heat but apparently, for this Russian Nurse, it was going half-naked to work. Yes, you read that right. An unidentified Russian nurse who was handling coronavirus infected patients went to work wearing nothing but a bikini under her transparent PPE gown. But the authorities didn't seem to like her coping mechanism and suspended her for her behavior.
More Info: Tula Pressa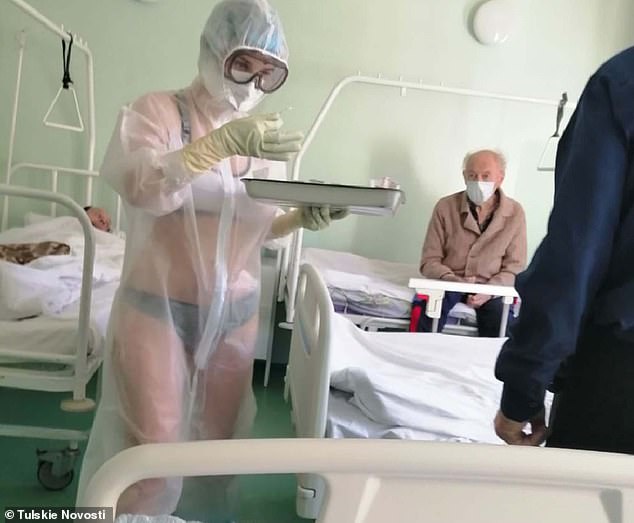 The Russian nurse was serving in an all-male ward and was wearing just a bikini under her transparent PPE gown. According to her, she did it only to beat the heat and as you can see in the pictures, the patients liked her idea pretty well but that down well with the authorities who punished her by suspending her from the hospital and the Russian nurse is also at risk of losing her job.
Other people thought her idea was pretty good and supported her on social media platforms. Her colleagues and medics also came to her rescue who said that she was not provided with proper gears and even the transparent PPE gown was too thin to protect her from coronavirus.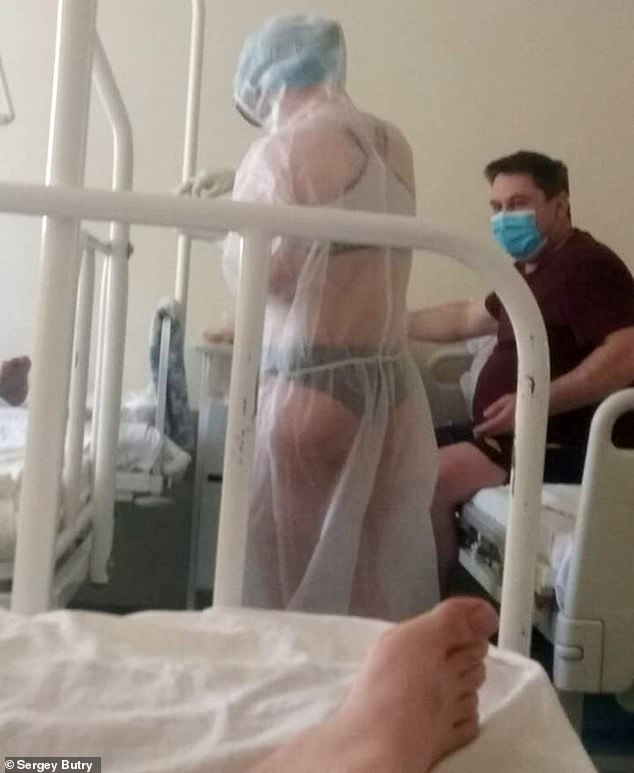 Read More: Dutch Government Suggests Single People To Have 'Intimate Partners' During Lockdown
The staff member gave her statement in which she said that the reason why the Russian Nurse was wearing the only bikini underneath her gown was because she was not provided with scrubs to wear underneath it. The staff members at the Tula hospital complained about not being provided the necessary equipment to them.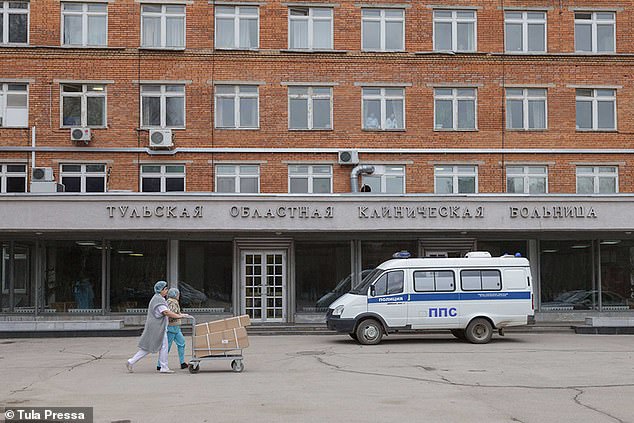 The hospital is yet to make a comment on this accusation but according to the news provided by the authorities of Tula Hospital the action was inappropriate on the nurse's part and that is why she is suspended and also at risk of losing her job. On the other hand, some Twitteratis think, that she was 'giving a reason to live to the patients."