Getting paid in thousands without doing anything must be a fantasy for most of us. But this woman who goes by the name Sweet Arches right here is living everyone else's dream and earning loads and loads of money by just posting pictures of her feet. As absurd as it sounds, it is one hundred percent true, you can check her Instagram account mentioned below where she shares the pictures of her feet online and not just by sharing but she earns $6,000 per month by selling pictures of her feet online.
More Info: Sweet Arches
The American woman has been selling pictures of her feet online for quite a long time now and she also gets weird requests from people with weird feet fetishes but to her earning $6,000 per month was totally unexpected.
The 28-year-old explained: "Some people like the soles of the feet, some like the toes, some like to see them in different positions. People like to watch me crush things, like raspberries, grapes or cakes with my toes. I've actually had someone ask me to squish ants, but that's a no no for me. Anything that's living, I won't do that!
"The strangest request was from someone asking me to run him over in my car! I said absolutely not. That's definitely the craziest thing I've refused to do. Working in a hospital, I thought that would be quite counter-productive!"
Read More: Dutch Government Suggests Single People To Have 'Intimate Partners' During Lockdown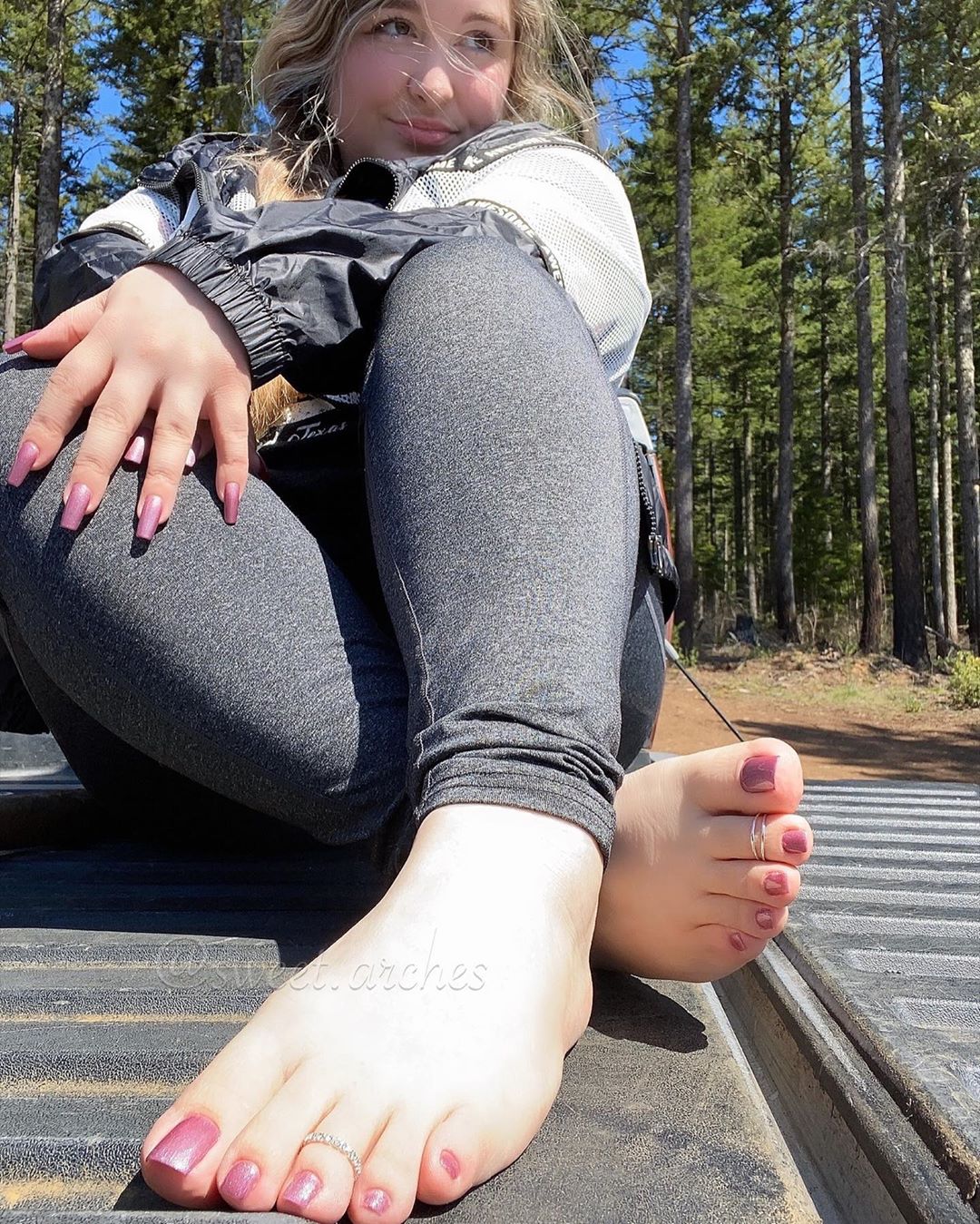 She continued: "Some fans like 'self-foot worship,' where I play with my feet on camera. Others ask me to suck, kiss or lick my toes, or ask for me to send them worn boots or shoes. One client asked for a pair of my boots. A lot of people with a foot fetish like the stinky smell, but it's super hard for me to get my feet to stink. The client was still happy though, even though they smelled like my coconut foot mask!"