Not all heroes wear capes, some scale the tall buildings with bare hands to save little kids by risking their own life. And that's what this Chinese man did who is being hailed as a hero. The man named Hu Yunchuan was working on a six-story tall building when he got to know that there has been a little kid hanging from the balcony and it at the risk of losing her life. Yunchuan decided to risk his own life to save the five-year-old and started scaling the building with his bare hands.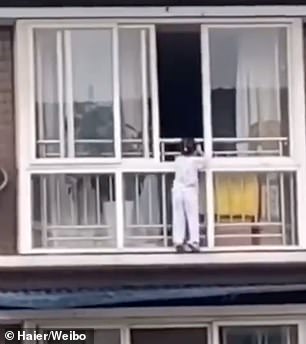 The Chinese man was working as a service engineer at the residential building when he saw the little kid hanging from the balcony. At first he tried to open the front door of the apartment and as it was locked so another resident aided him to force open it but when that doesn't seem to be working, he decided to take the big step.
Read More: Russian Nurse Is Suspended After Wearing Bikini Under Transparent PPE Gown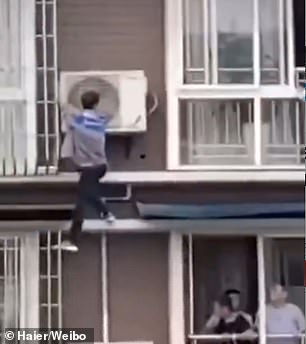 Mr. Hu climbed out of the building through a window and started scaling the tall building. He didn't have any safety equipment, and he risked his life to save the life of the kid. He was clambering up the exterior side of the building. On the other hand some concerned residents were holding out bedsheets from the balcony in case the child falls.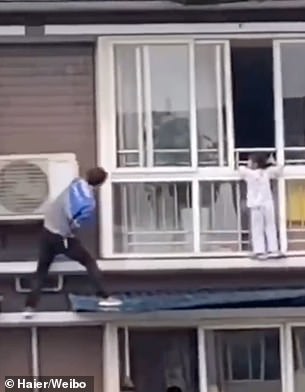 Soon after the incident the Chinese man has been dubbed as a real-life spiderman. At last, the little girl was finally saved, and then it was discovered that she was alone in the house at the time this incident happened and she got stranded out on the balcony when she was searching for her parents. And you would be thrilled to know that after this news, to reward his heroic act, his company Haier, has gifted him an apartment worth 600,000 yuan.