We enter the world and would definitely leave it we all know. Although loosing our close and loved ones is really heartbreaking and there is nothing worse than that but death is the utter truth of life that we are very well aware of. But how would you make it understand to a 5-year-old kid? A really heartbreaking incident happened in the Philippines when a 5-year-old little boy lost his mom.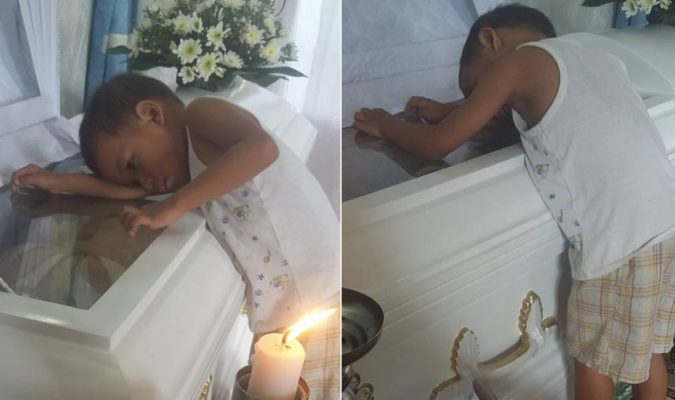 A 5-year-old little boy,  Khayne Kheian Naelgas Castro lost his mom, Katherine Naelgas Castro, while she was giving birth to Khayne's brother, Cyril Khayzer in the local hospital in San Jose, Mindoro Occidental. At Katherine's burial her mother in law, Marichu Gabriel had a moment of heartbreak. The little kid dragged a chair so that he could see her mom in the coffin. Looking at her in the coffin he asked her why is she not sleeping beside him.
Read more: 20 Stunning Transformation Of Pictures After Photoshop Will Leave You Surprised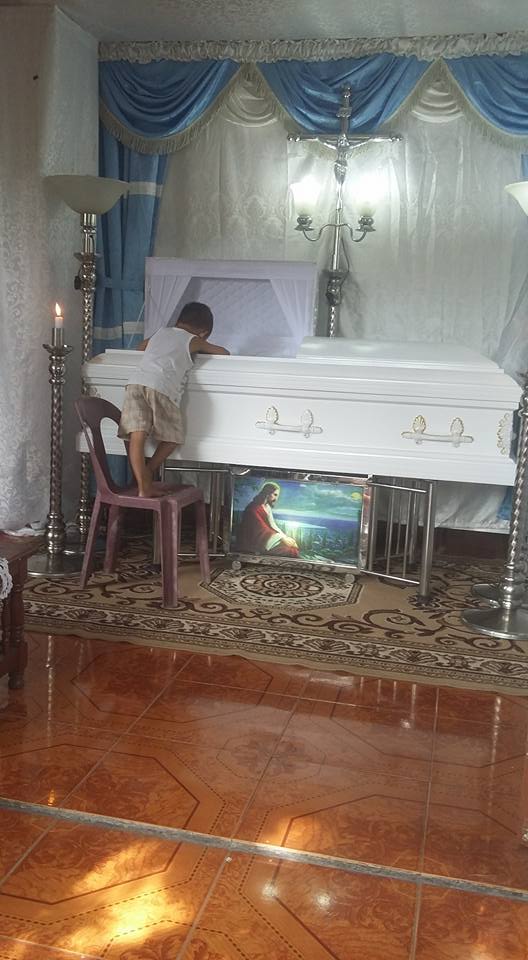 Khayne kept sitting near the coffin as he did not want to leave his mother. He also arranged chairs together to make a bed for himself near the coffin so that he could sleep beside his mother. Marichu Gabriel, his grandmother saw this and shared a picture on Facebook. She also said this was really a heartbreaking moment and what would you answer the kid for asking why isn't his mother sleeping beside him.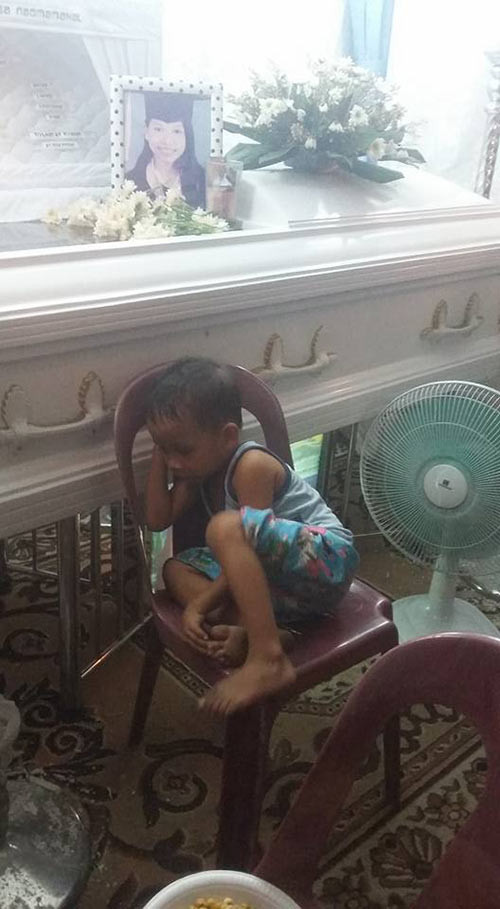 Khayne is a bright kid but he has lost his smile after he lost his mother. Being adults we too can't handle the pain and suffering we get by loosing our close and loved ones and this is just a five old kid. How would he understand what has happened in his life? It is really sad to hear what has happened.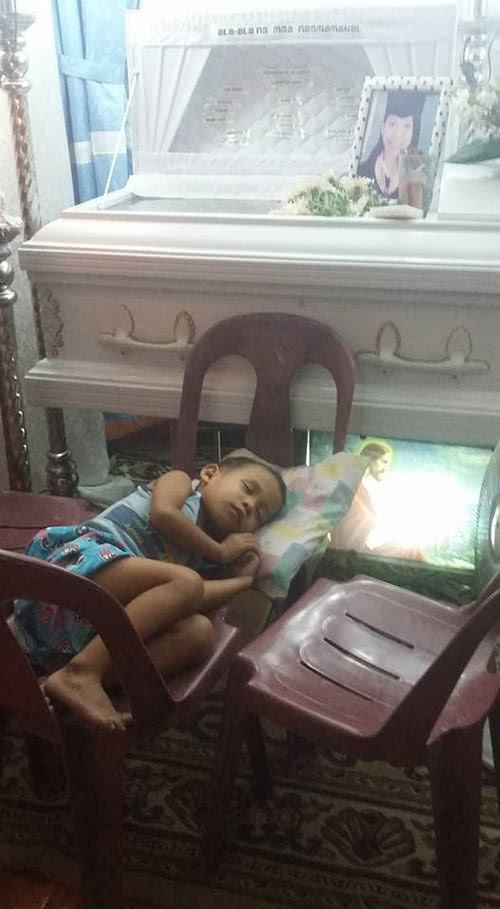 Read more: Illustration Based On "Disconnecting Connection" Project Shows Harsh Reality Of Modern Times