Being nice to someone is the best gesture in this world. A good deed goes a long way and it becomes a highlight in an otherwise lame day. The best way to do a selfless good deed is done without releasing that a camera is onto you. This man made a boy smile in the subway. The boy was staring at his phone for some time after the man realized this, he let the boy play game on his phone. Our phones are a very private thing to us, giving it to a staring kid is a big thing. The best part of this sweet story is that none of them noticed being filmed by a co-passenger. This video was later shared online so that others can be a witness to this sweet gesture as well.
Image Courtesy- ViralSnare
Read More: This Pulwama Martyr's Wife Was On The Call With Him When The Blast Happened
After getting on the subway, this man put on his earphones and got engrossed in a phone game. He was oblivious to what's happening around him and that's why didn't notice the little boy staring at his phone. However, he realized someone staring at him after some time and looked at the boy then.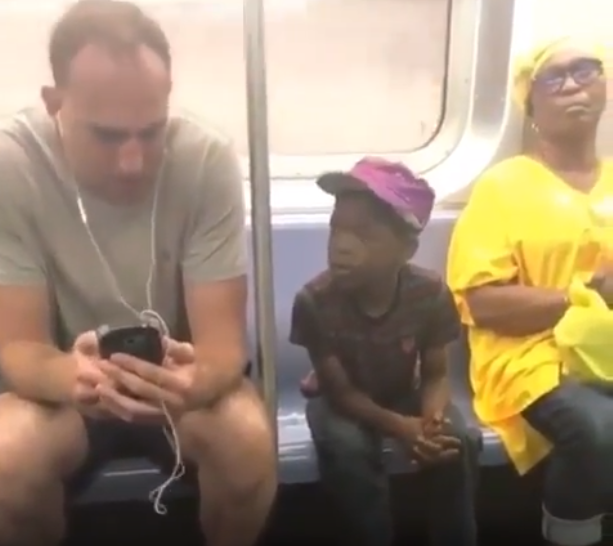 When the man locked eyes with the boy, the boy was nervous about how to react about the staring. The man looked at him for a while then resumed his game. The boy also resumed staring at his phone. They had no idea that someone on the subway is recording their every move.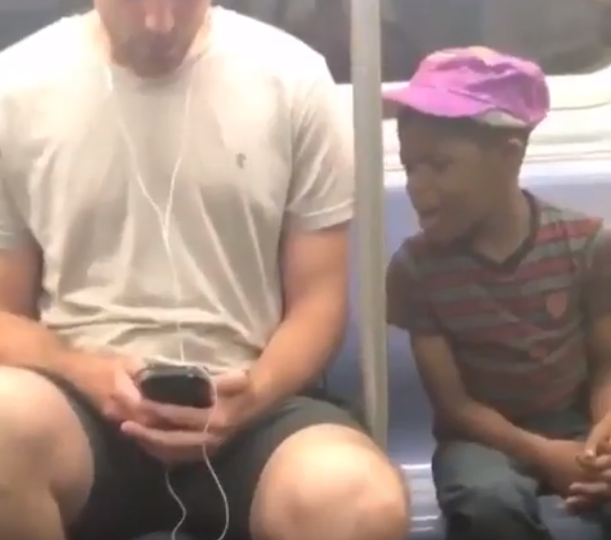 The man continued the game for some time, then sat up straight and removed his earphones. He then gave his phone to this little boy so that he too can enjoy and experience the game. This unaccounted act of kindness is now a trending video on the internet.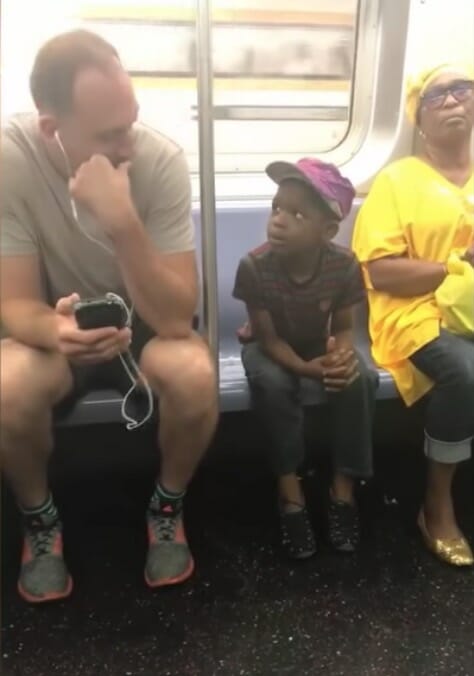 After this anonymous guy posted this video, people left an array of comments. 1 comment said, "What a sweet kid! He's so curious but look at his posture. So much self-control for just a little guy! D'awww 😊👏👏 And way to go to the man who gave him a chance to play too. Very cool!". Another person said, "What a sweet hearted man… And that child…my heartfelt something really good watching this. My day was a real bummer until I watched this."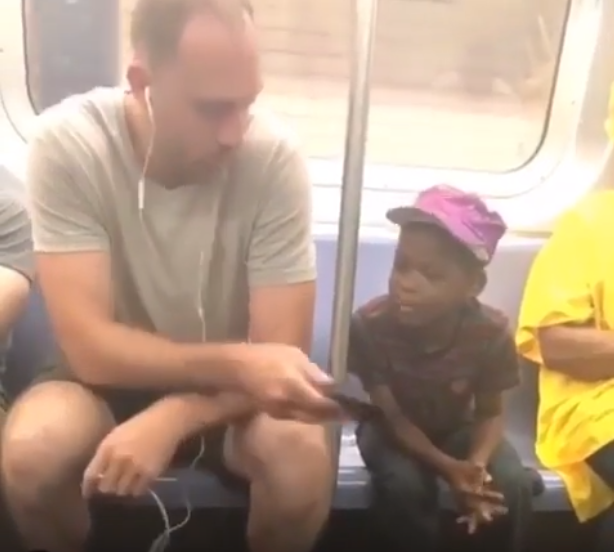 This act may seem really insignificant to some but it meant a world for the boy. He must have wanted to get his hands on the phone and he finally got it. Most people get irritated when they find someone staring at their phone but this man didn't just keep his calm through the staring but also made the boy's day. The best part of this video is that the two subjects of the video have no idea what's happening. They don't have the slightest hint that they will soon become a trending topic on the internet. The man is now getting praised from all over the world.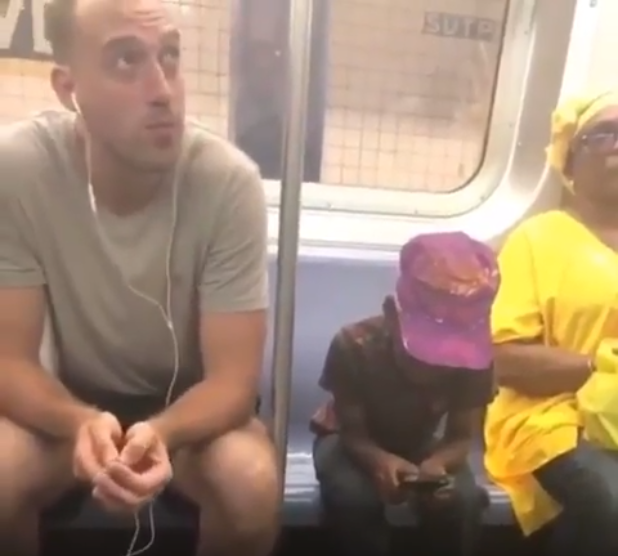 You don't need a big wallet to make someone smile. The next time you find a little kid staring like this, try doing something like this. The identity of this kind man and the staring kid is still undercover and it might take a while to come to light. I just hope he sees the video.