Till now we have seen many of Priyanka Chopra and Nick Jonas's PDA moments but this one will melt your heart. The love of this couple keeps getting younger and younger. And now they are officially the most adorable couple of Hollywood. Though the couple was not seen at the Oscars award ceremony but they made an entry at the Oscars after-party and didn't seem to stay away from each other even for a while.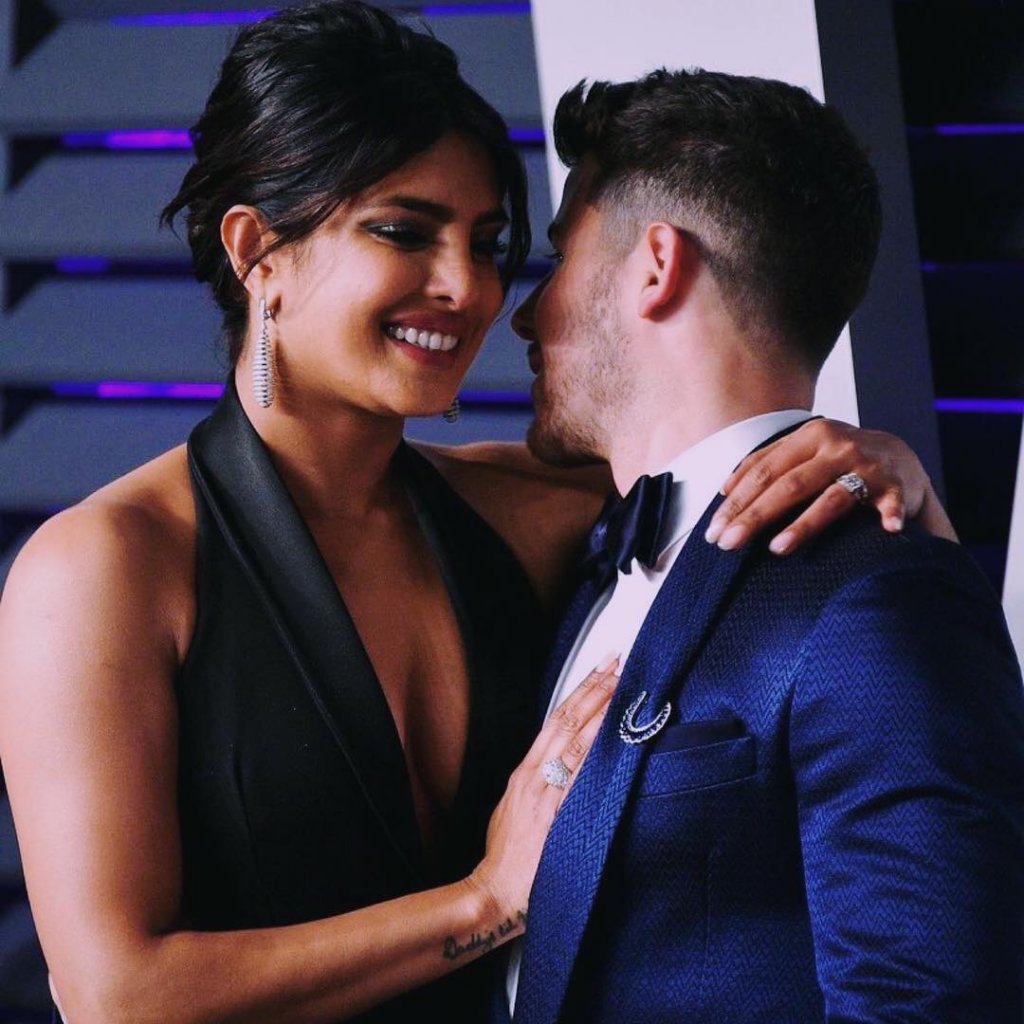 Pictures reveal the stars getting pretty flirty publicly. Everybody present at the Oscars after-party must have witnessed this 'Awww-moment' by the couple. A specific picture of Priyanka Chopra sticking her tongue at Nick Jonas has taken the internet by storm. And Nick Jonas imitating the same.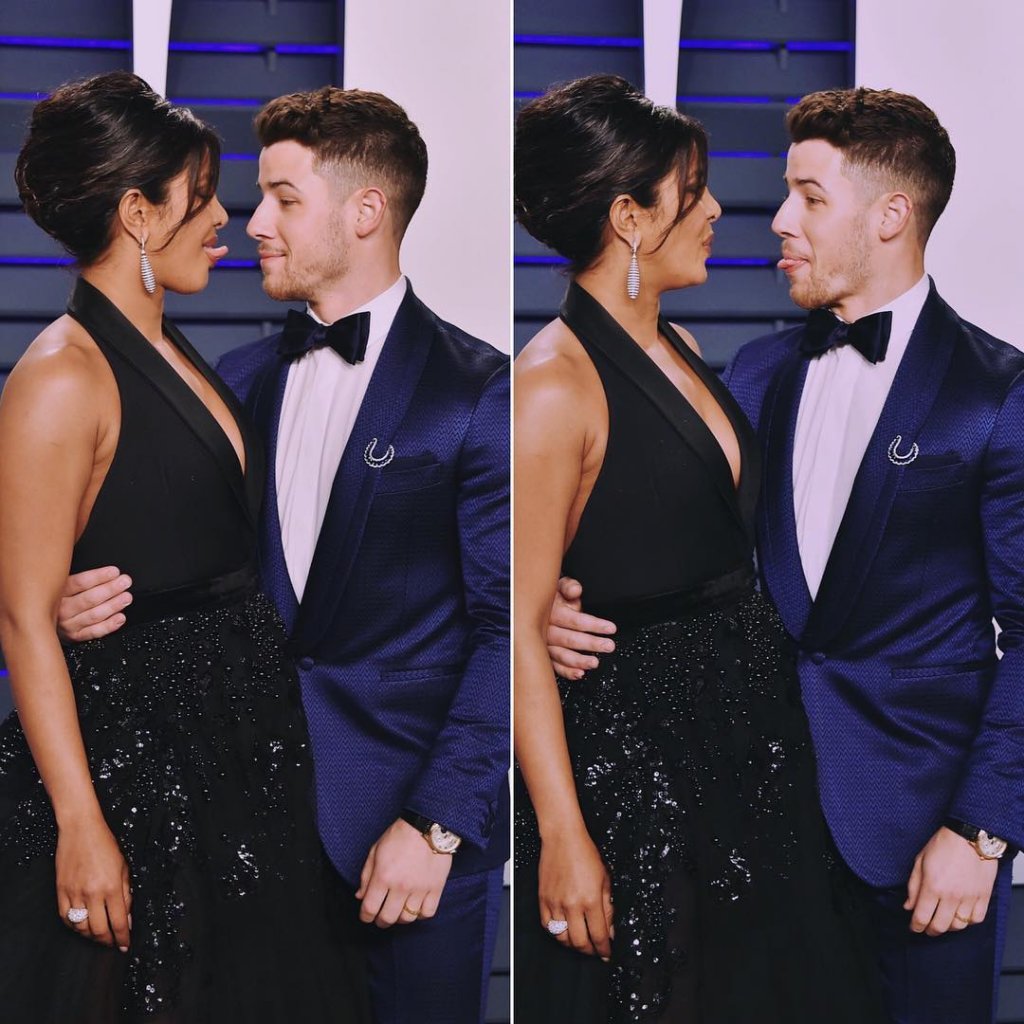 The couple skipped the red carpet and only attended the vanity fair Oscars after-party on Monday, 26th February at the Dolby Theatre. Priyanka Chopra was seen in a black deep neck cut gown that was paired with diamond earrings. While to compliment her, Nick Jonas was seen wearing a blue colored suit along with a bow tie.
Read More: Selena Gomez Looked Gorgeous And Glamorous In Black Gown As She Attended Wedding Of Her Bff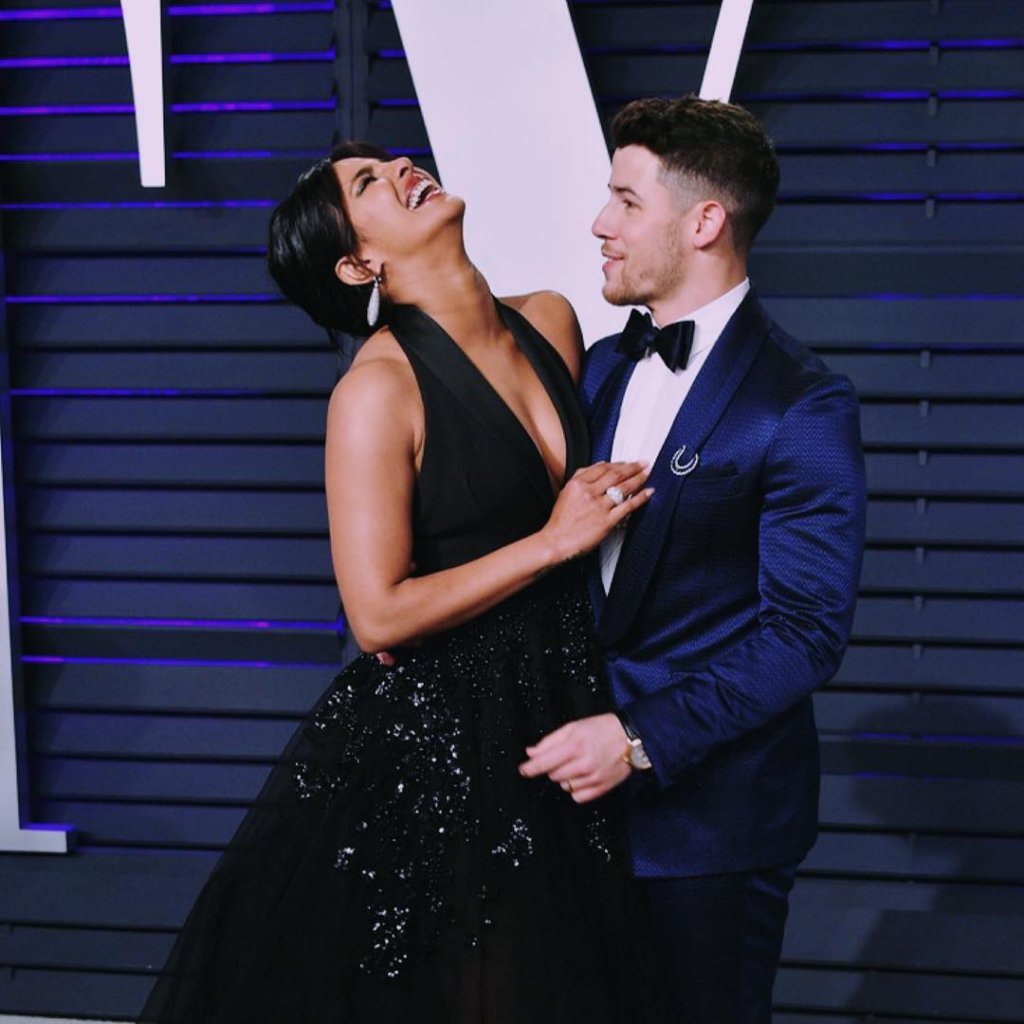 Nick Jonas has even posted the pictures of their whole cute act on his Instagram account and added a lovely caption that reads, "She makes me smile" along with a heart and smiling emoji. The couple's relationship is full of their PDA moments and they are just so adorable.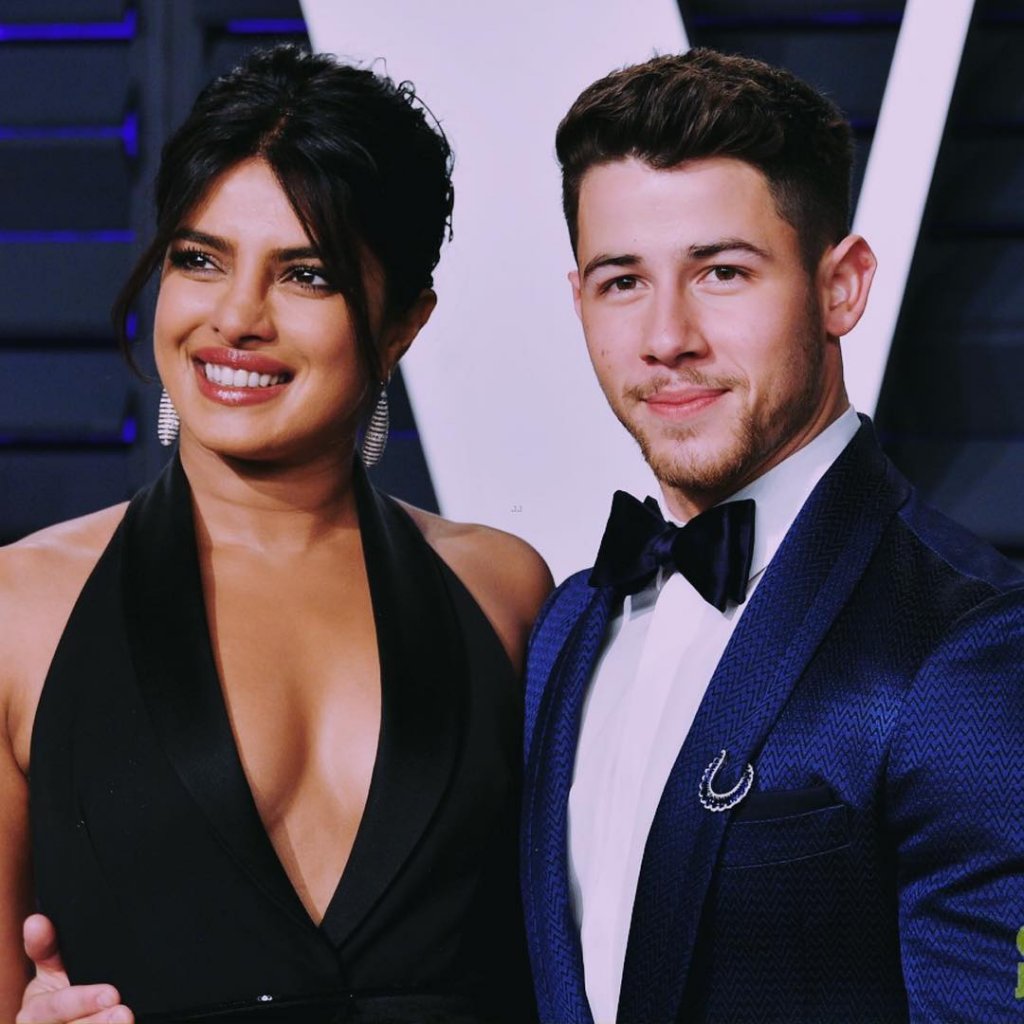 The couple has only been married for about 3 months and they already seem inseparable. Just a time ago few pictures of Priyanka and Nick Jonas were all over the internet from the time when Paparazzi captured them into a series of pictures while they were lip-locking in the parking area. And not just it but the couple has a long list of PDA moments.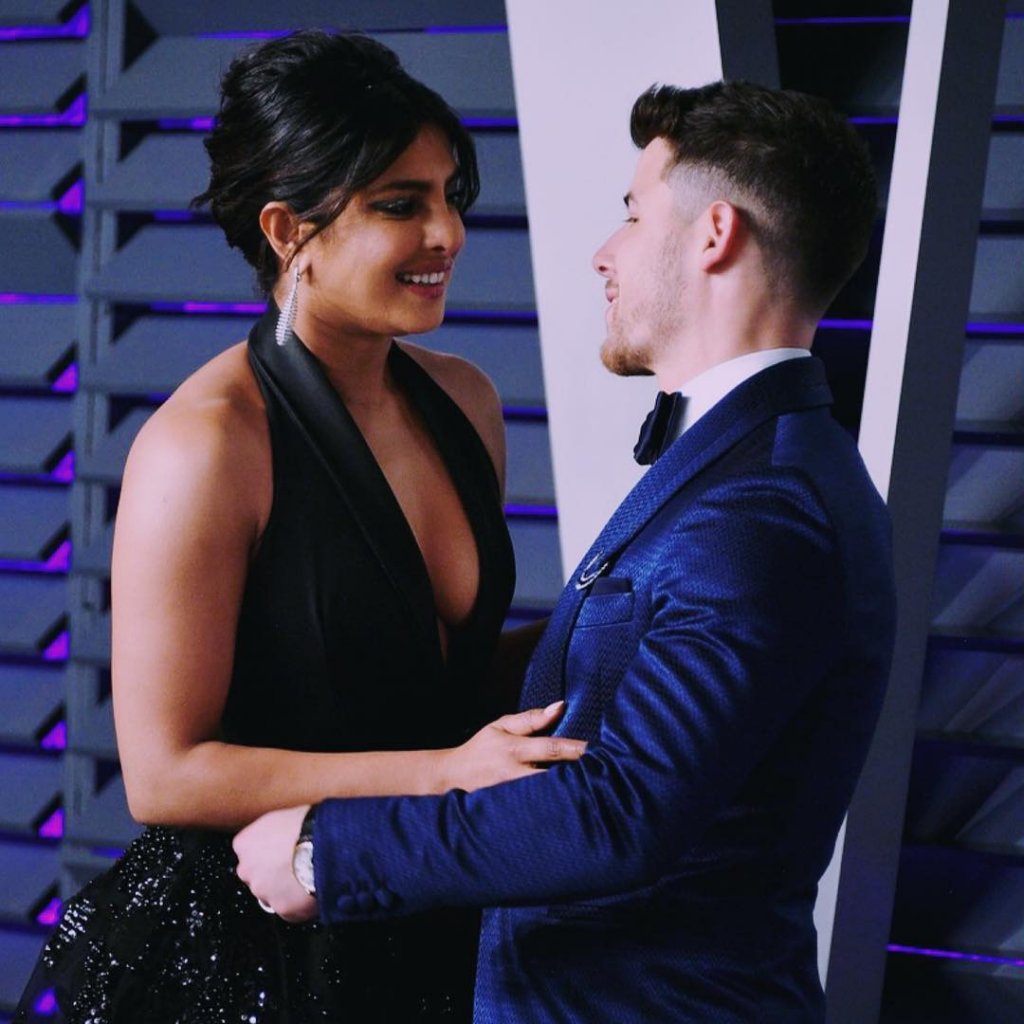 Image Courtesy: Instagram