People have a misconception that it's the camera that decides how much magic will go into a picture. Most of us feel reluctant to believe that it's the photographer who has created the magic in the picture. So, what's the secret behind such awe-inspiring photos? The camera? The photographer? Or Photoshop? To shed light on these speculations, a photographer shares the backstage of his photos. You will be taken aback when you see the place and the actual photo. Take your time and go through the images. I guarantee you won't be disappointed. For people who are a little weak in Spanish, "Lugar" means place and "foto" is a photo.
Image Courtesy- Gilmar Silva
Read More: Woman Shared Her Heart Touching Wedding Photos That Actually Never Happened
This Brazilian photographer named Gilmar Silva provided an answer to many of our questions by showing us backstage to his photos. It's more than just a click. These backstages show us the amount of work that goes behind a single shot.
The photographer has placed the backstage shot and the actual image side by side for easy comparison. There is hell and heaven difference between the backstage and the end result. Hence, it's not just a camera that does the work.
1. The transformation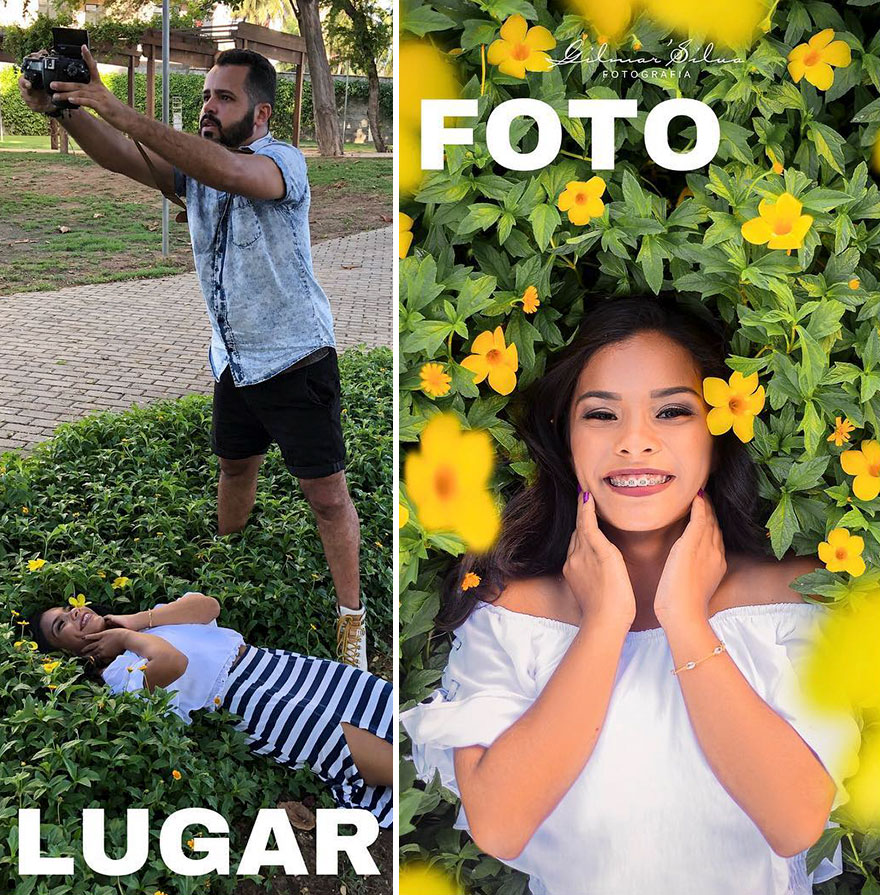 2. Speechless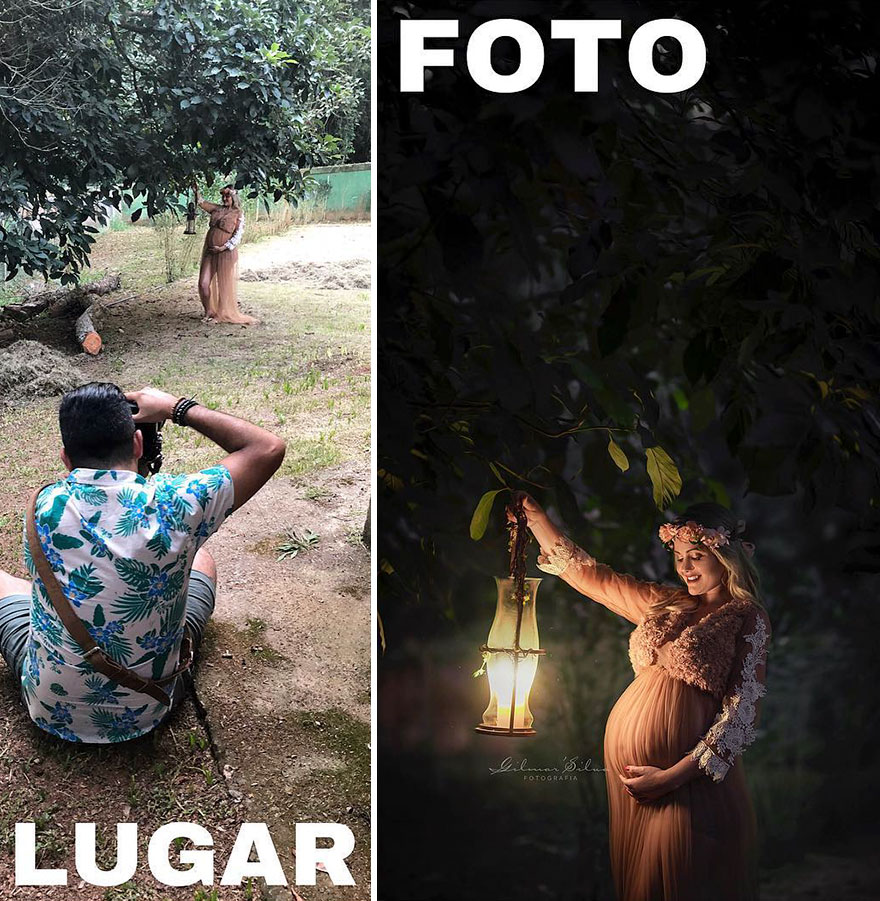 3. Still speechless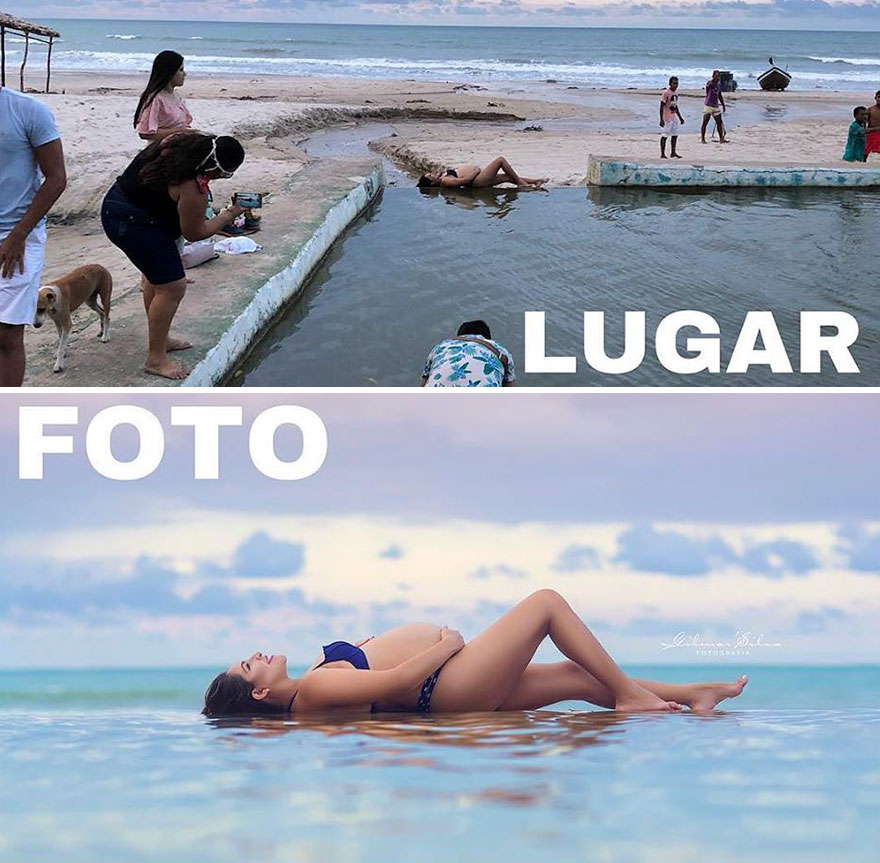 4. OMG!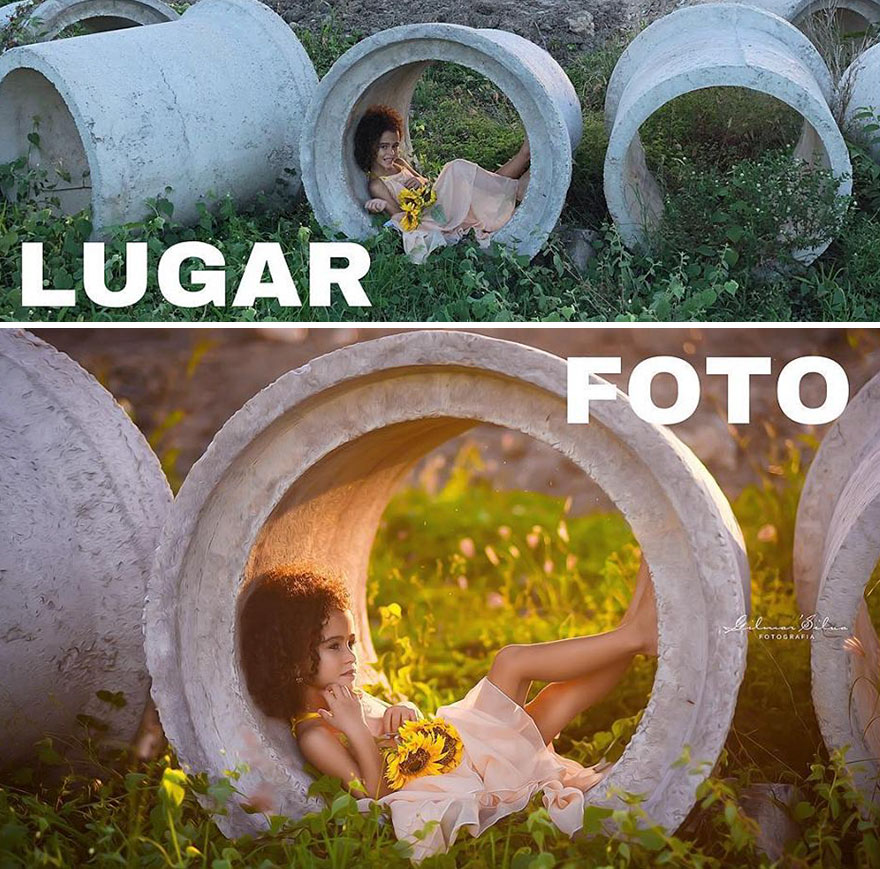 5. This is surreal

6. I am quite worried about the traffic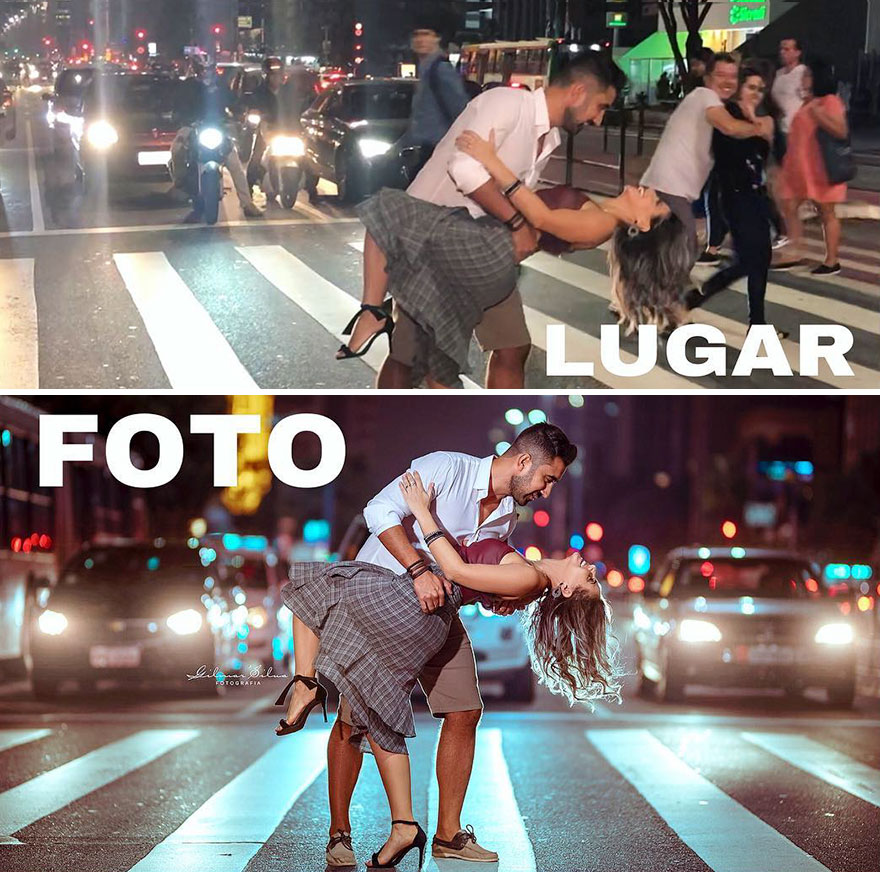 7. Awesome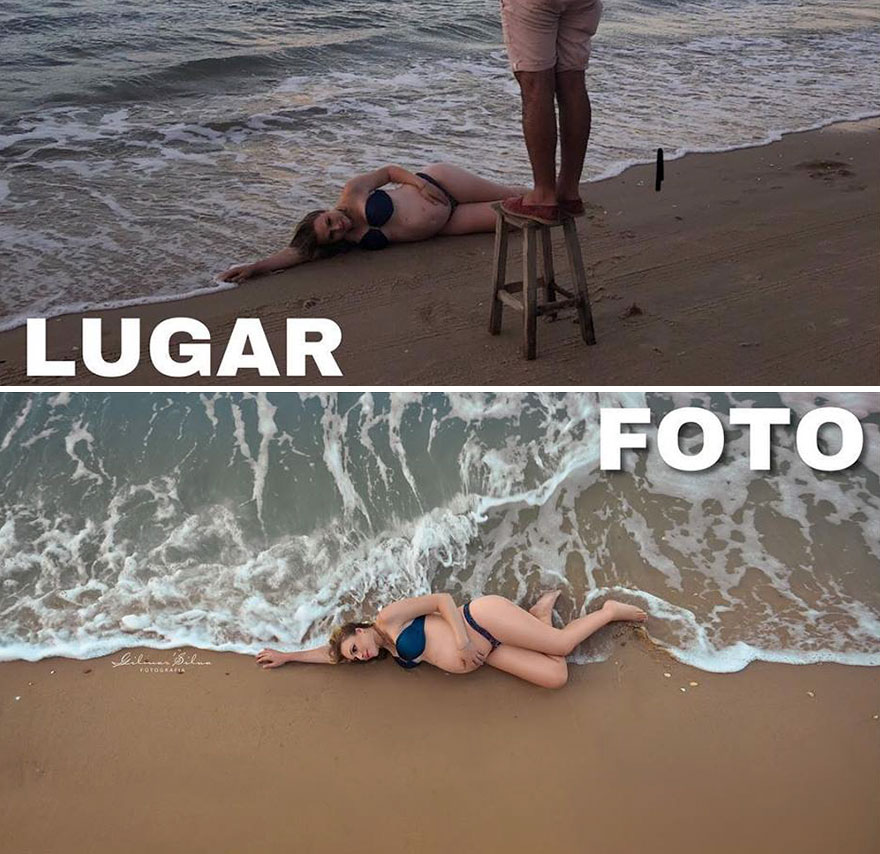 8. This is unreal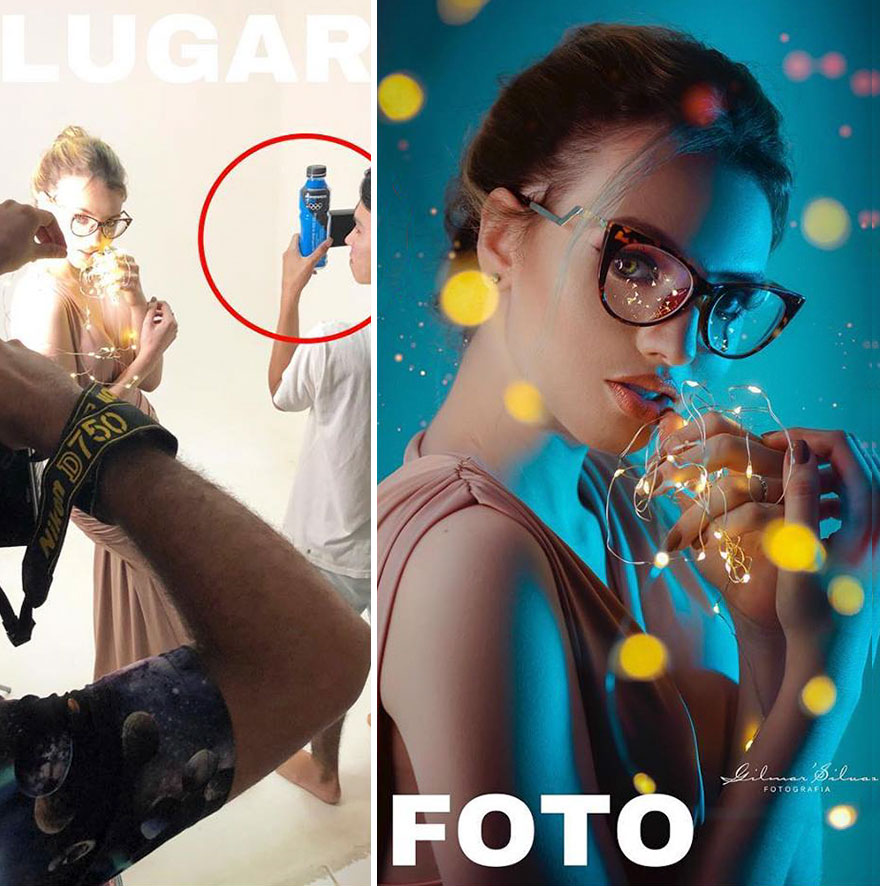 9. The backstage is just so ordinary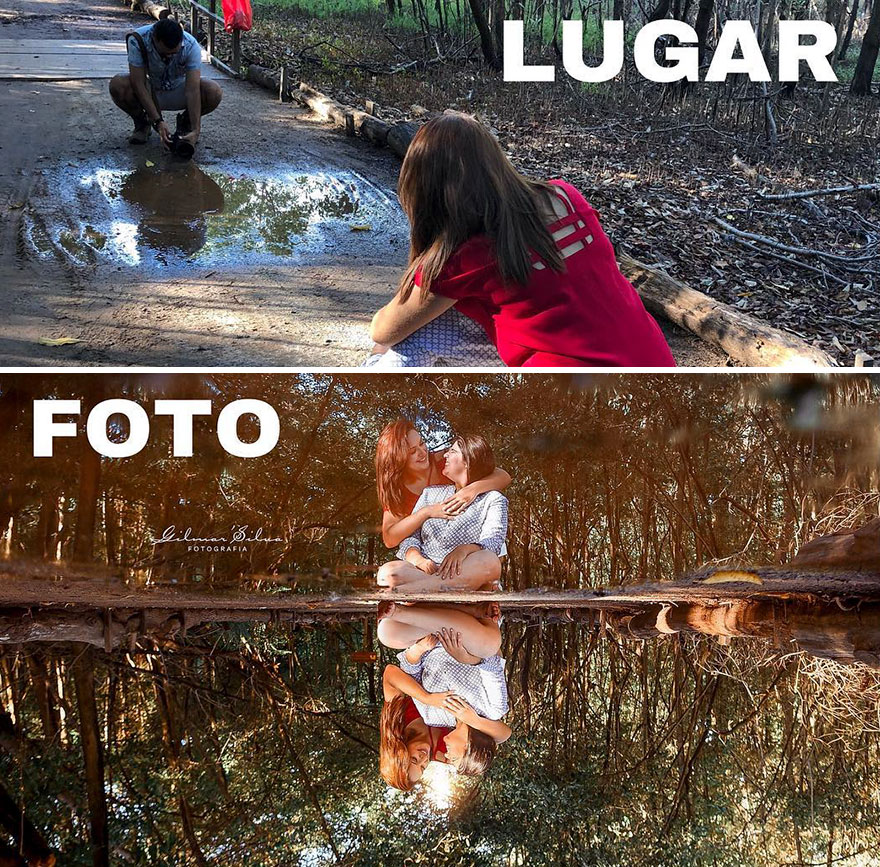 10. Such awesomeness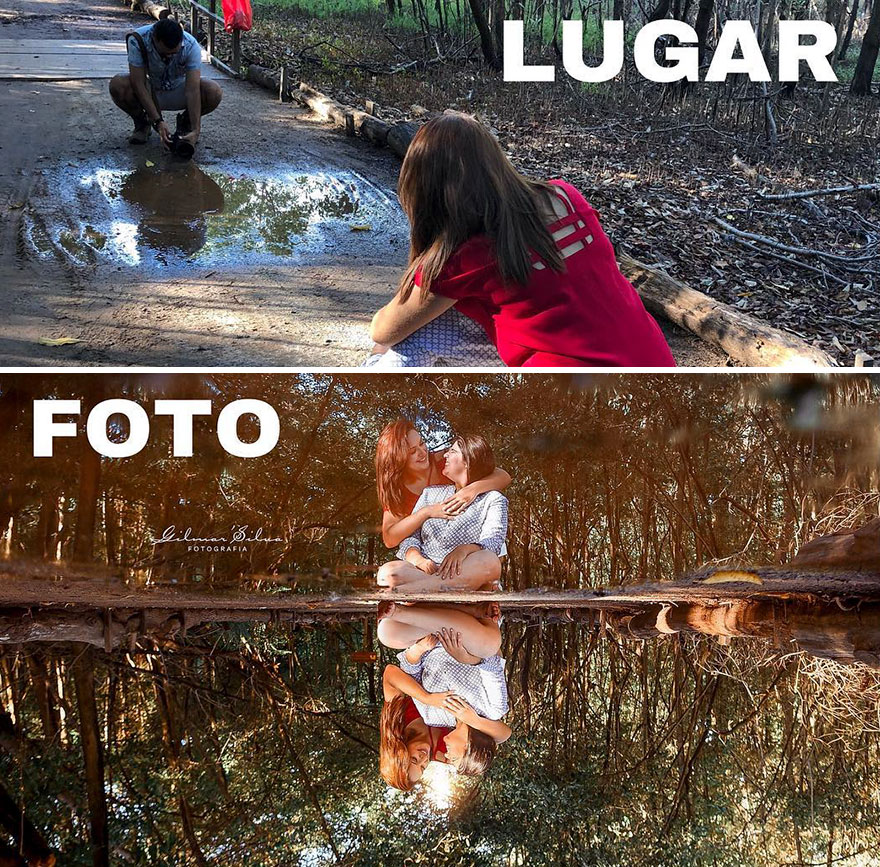 11. Oh, gawd!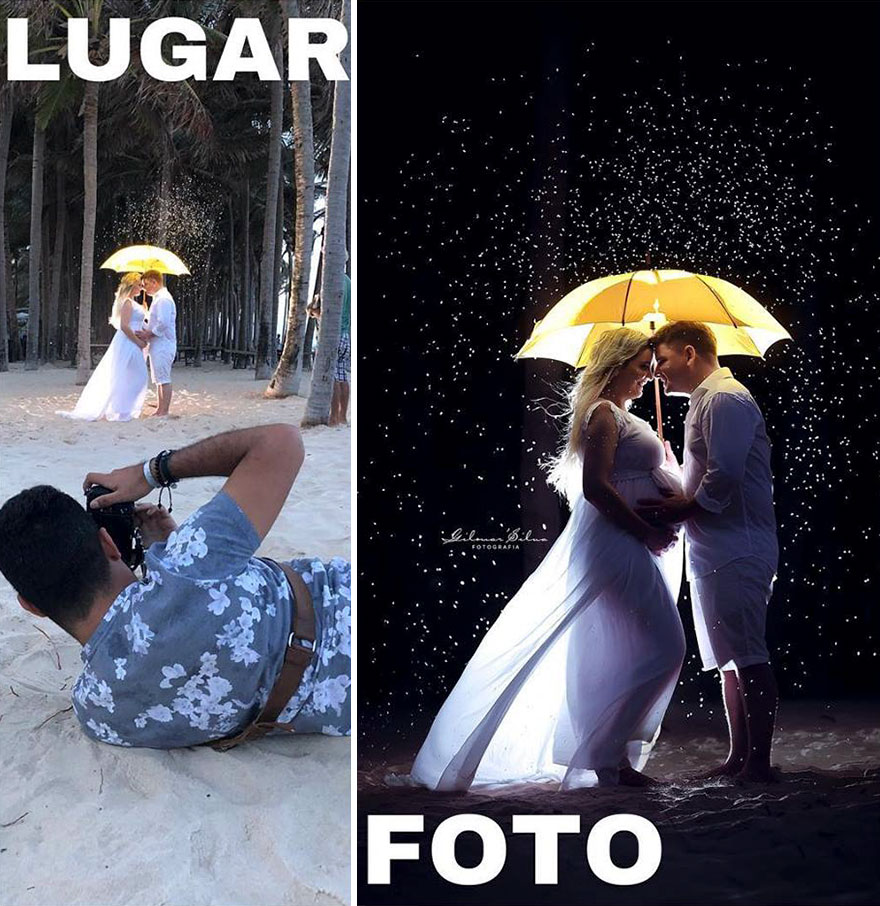 12. I just can't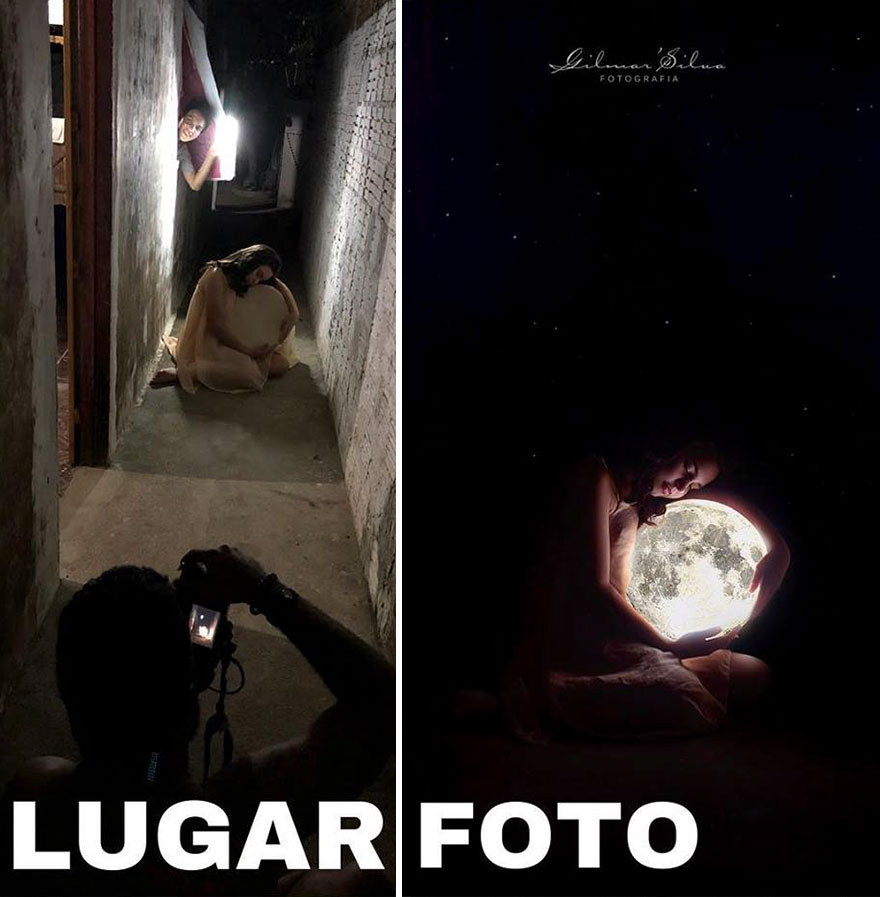 13. Who knew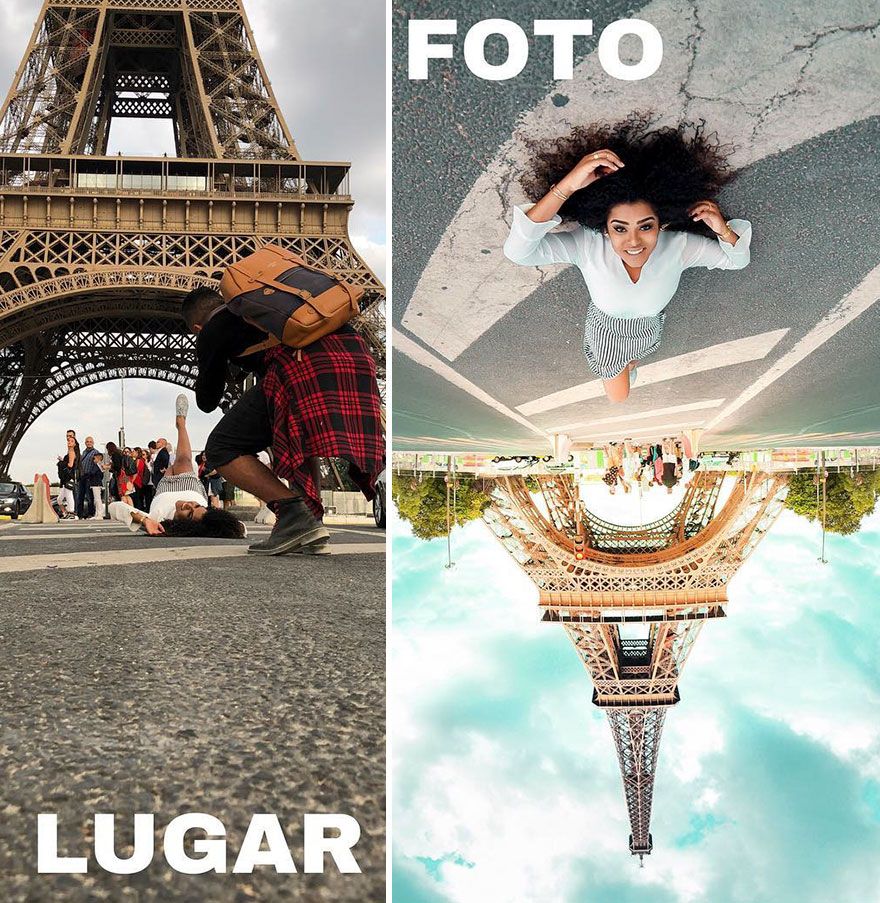 14. No one could have expected such a photo

15. Backstage vs actual photo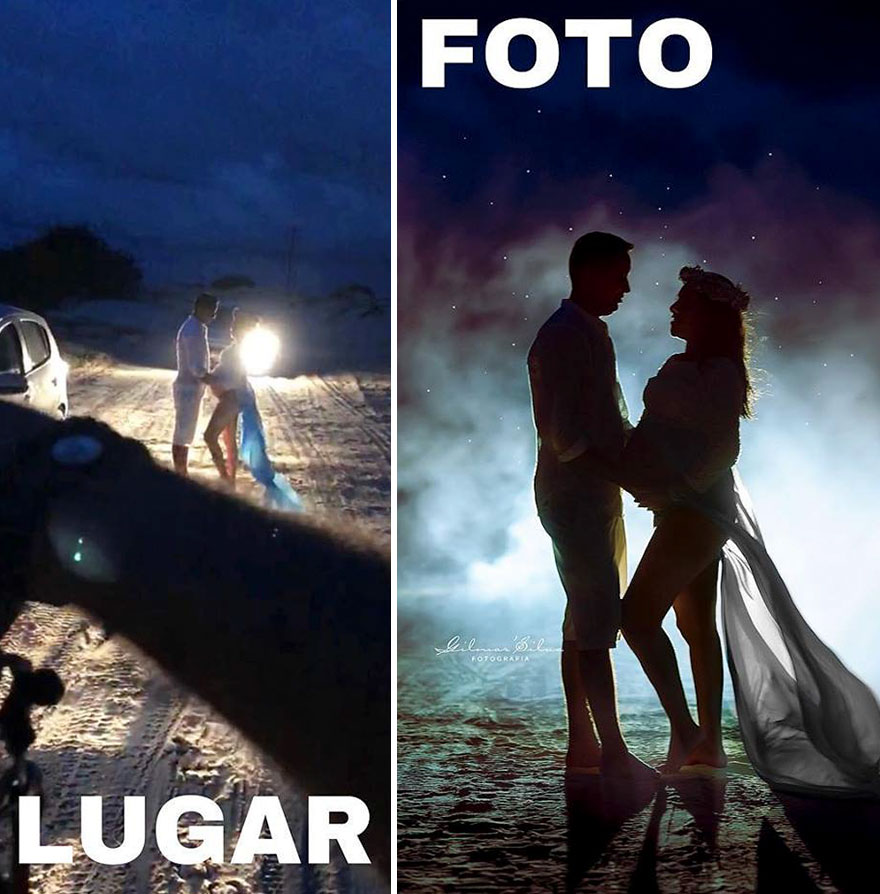 16. Yes, the photographer knows magic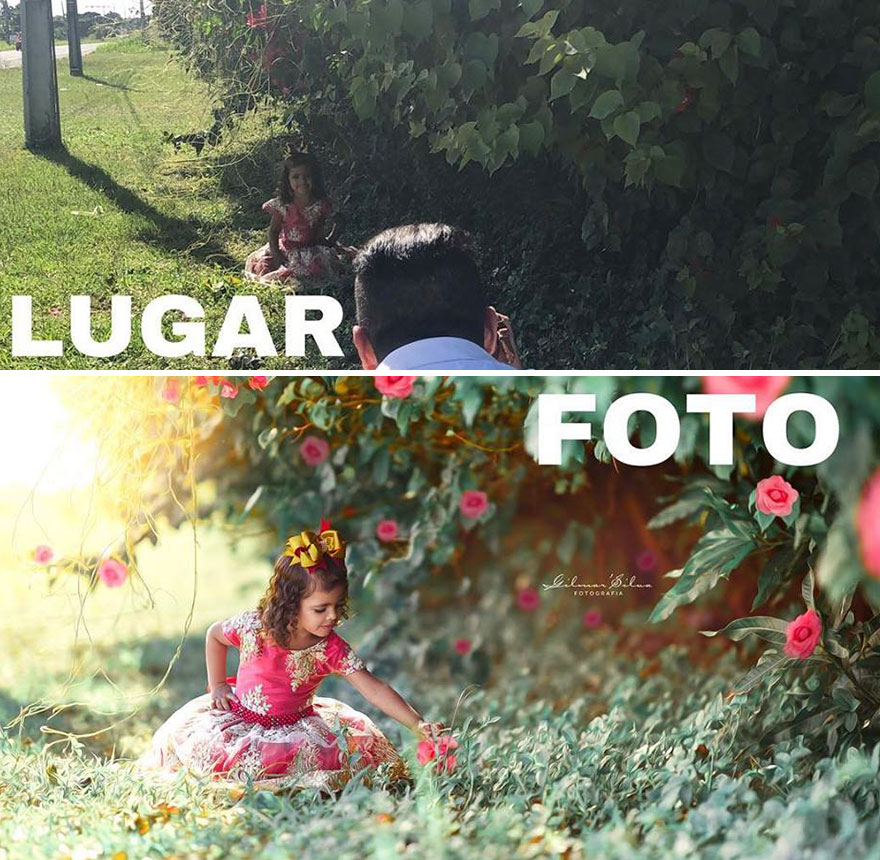 17. This is even more magical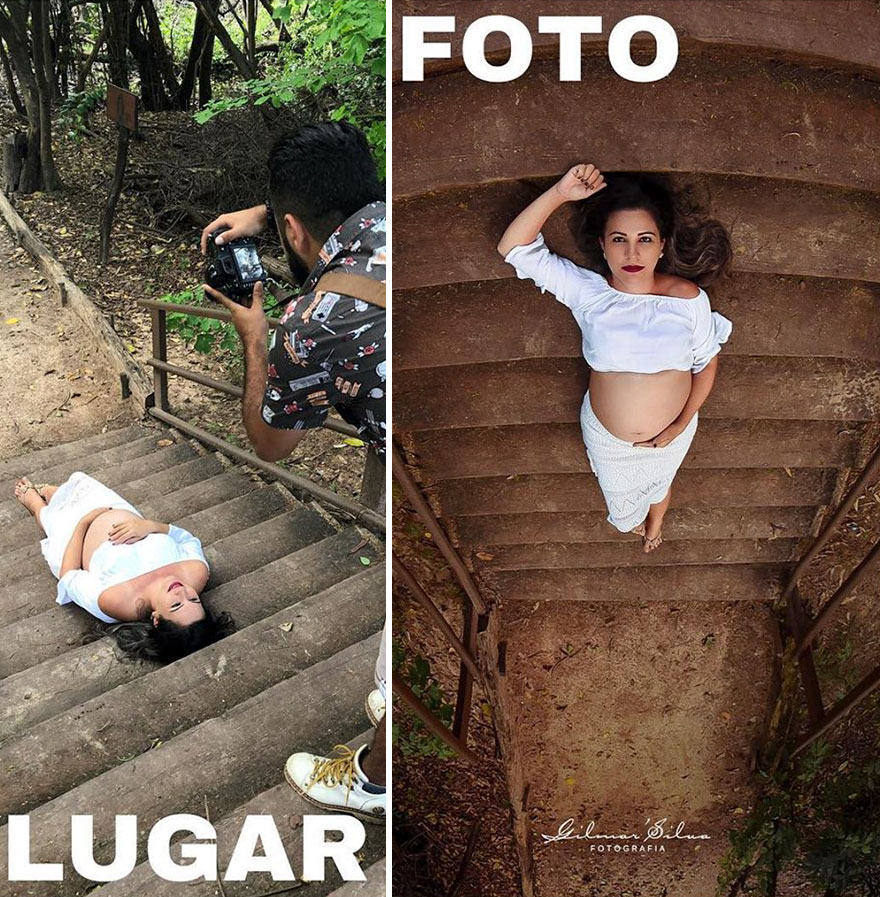 18. This is unbelievable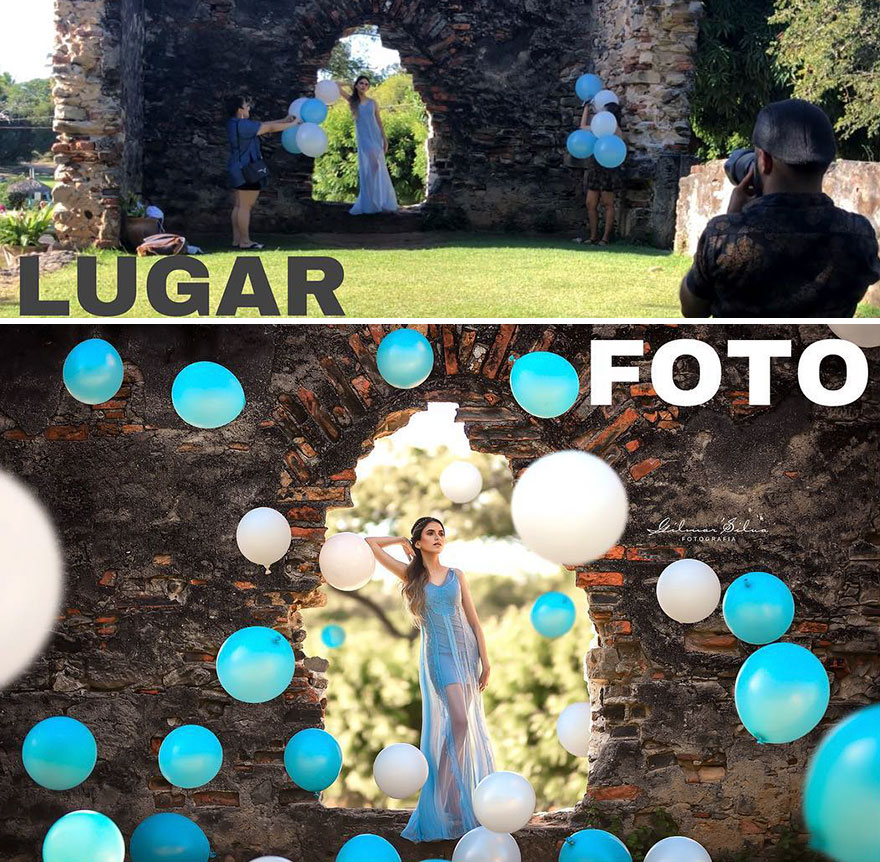 19. Hats off to the photographer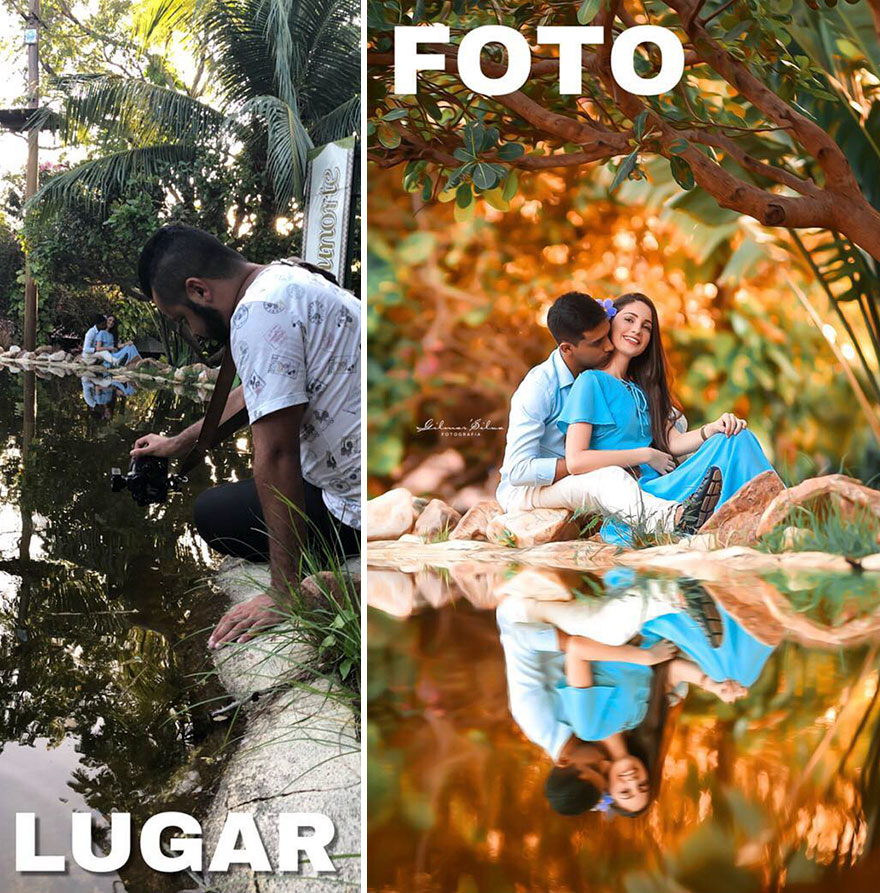 20. OMFG!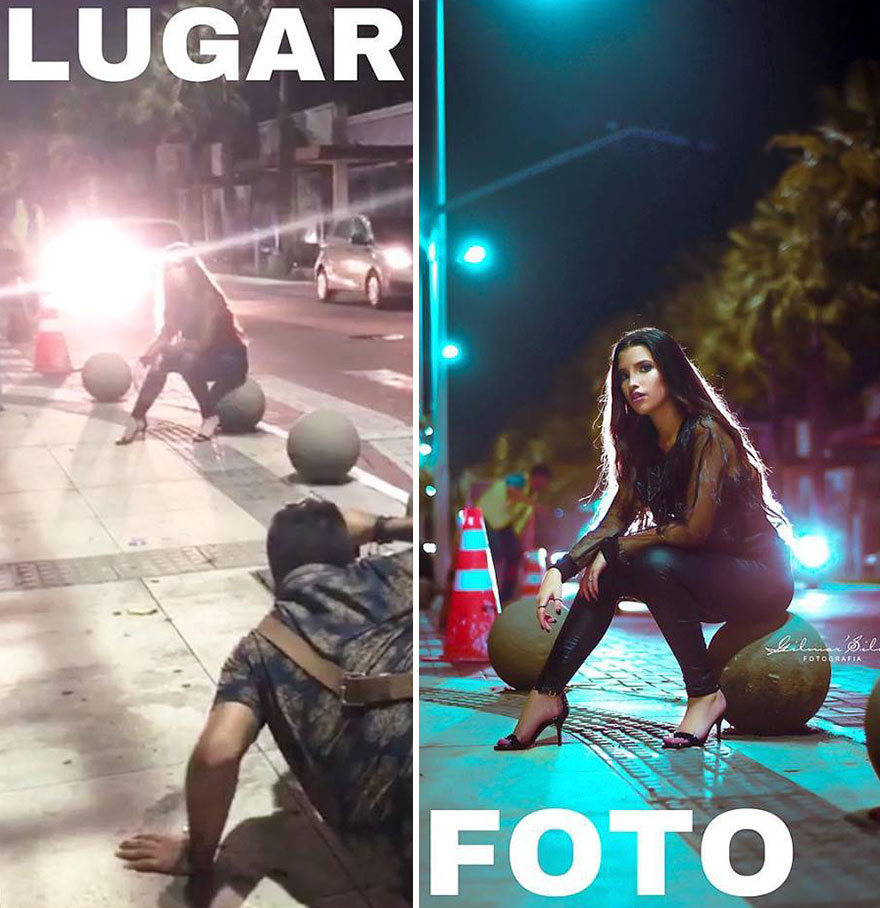 21. Another magical piece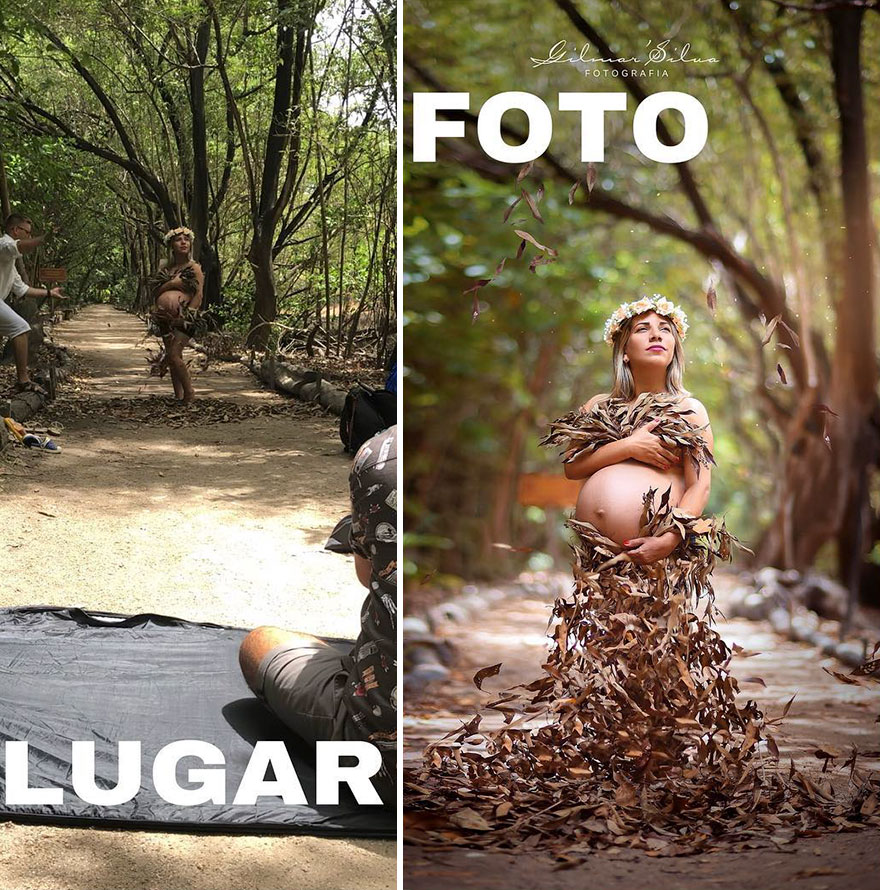 22. Ok, the backstage looks really lame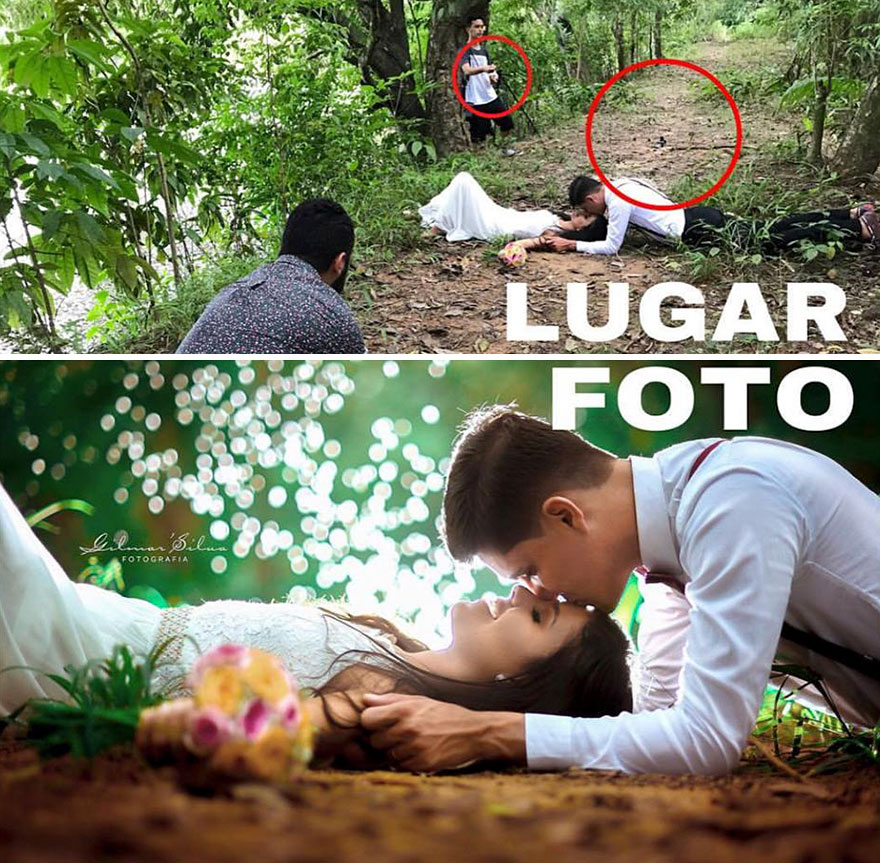 23. Some credit goes to Photoshop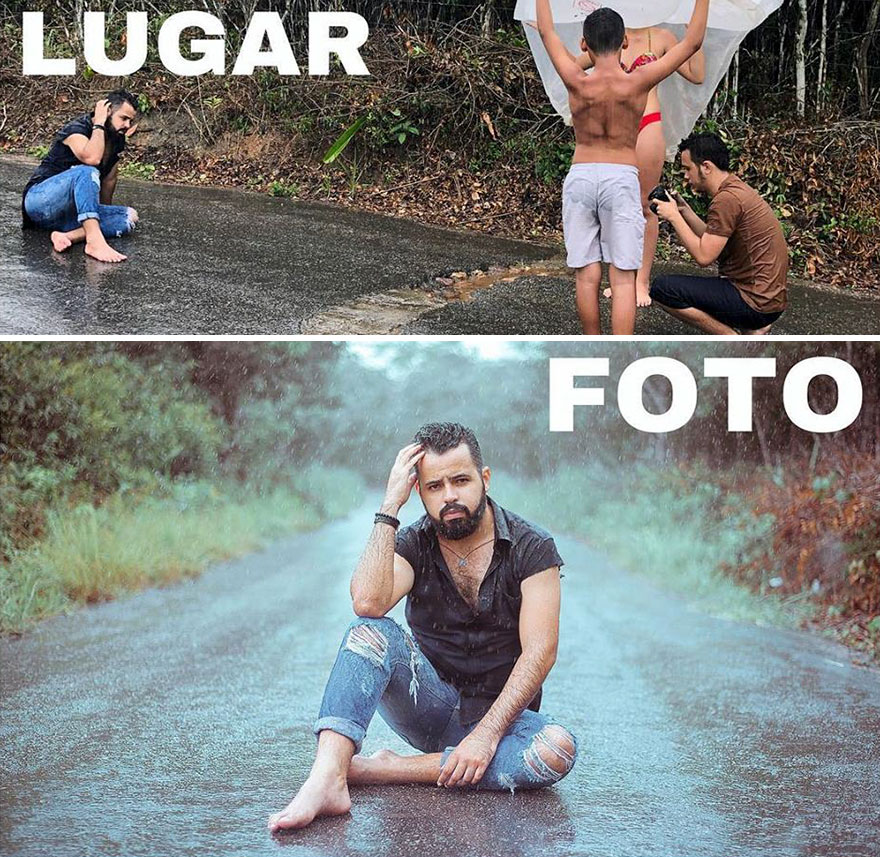 24. Oh, f***!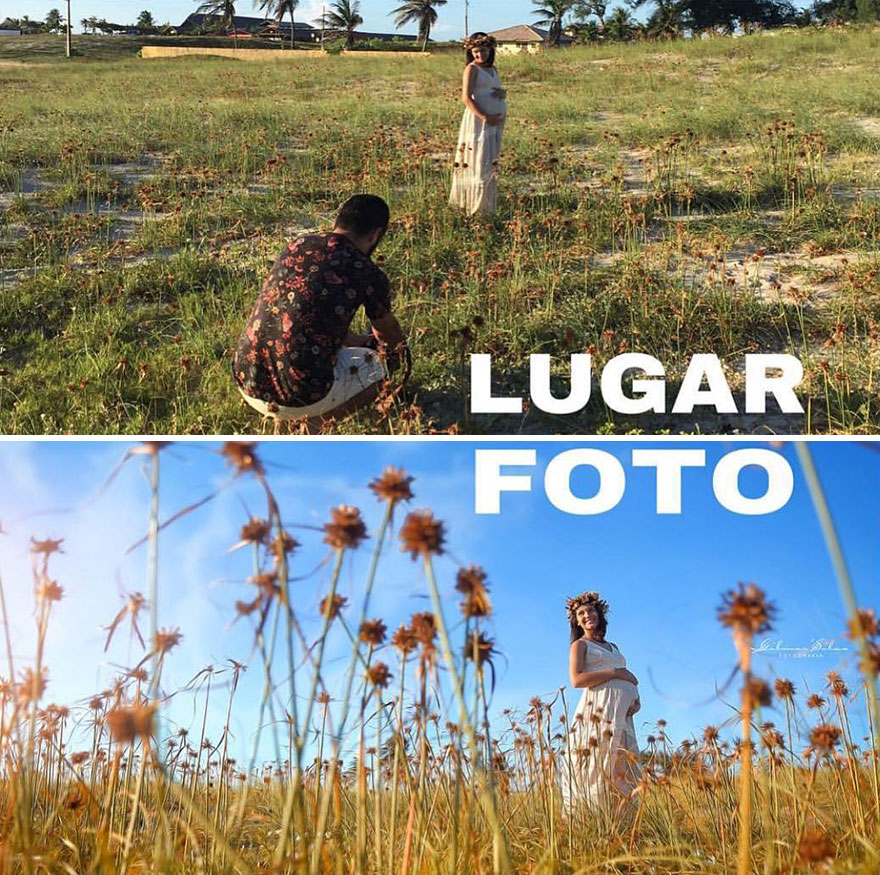 25. What the?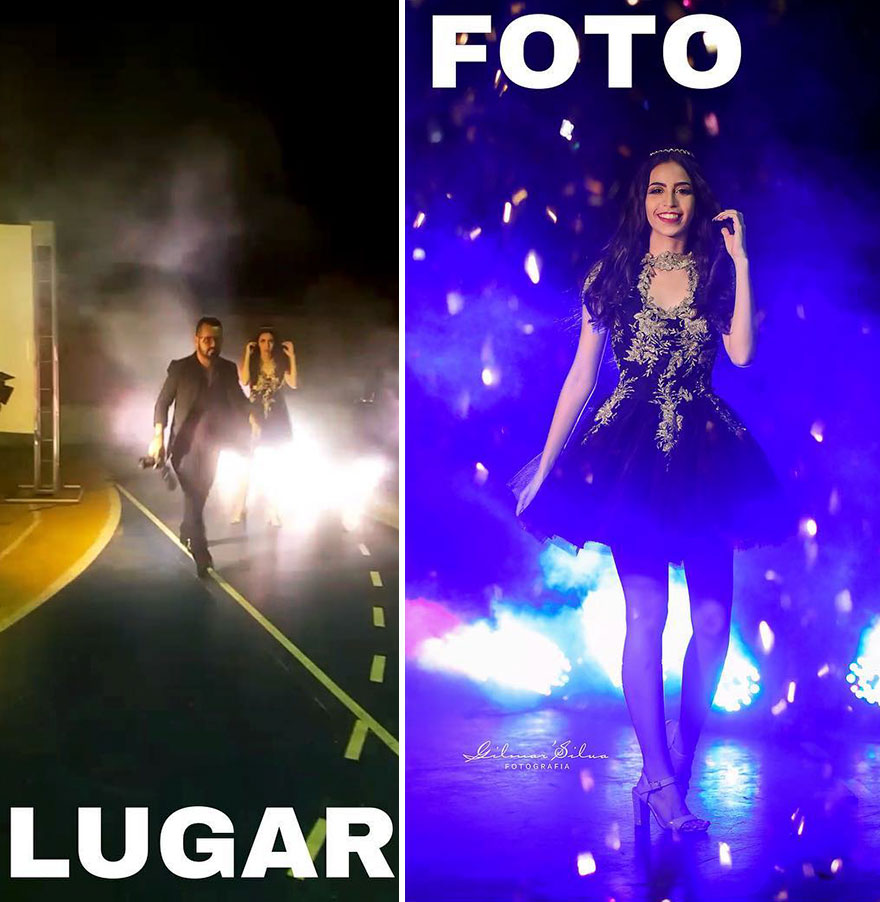 26. The photographer's Photoshop skills are next level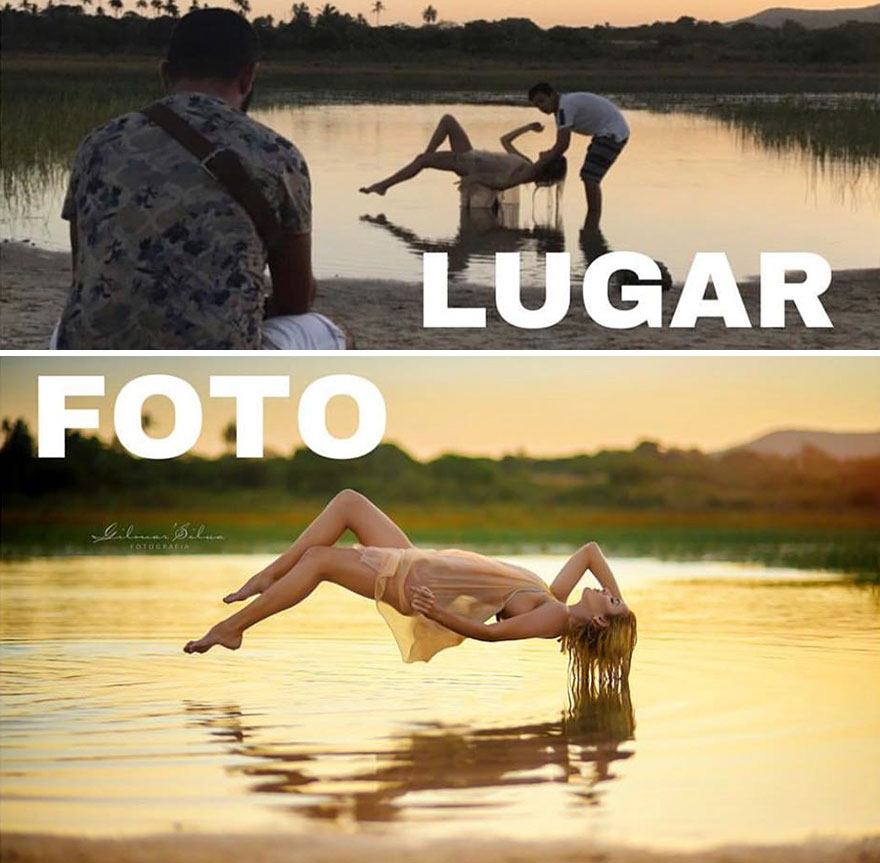 27. From the backstage to the actual photo…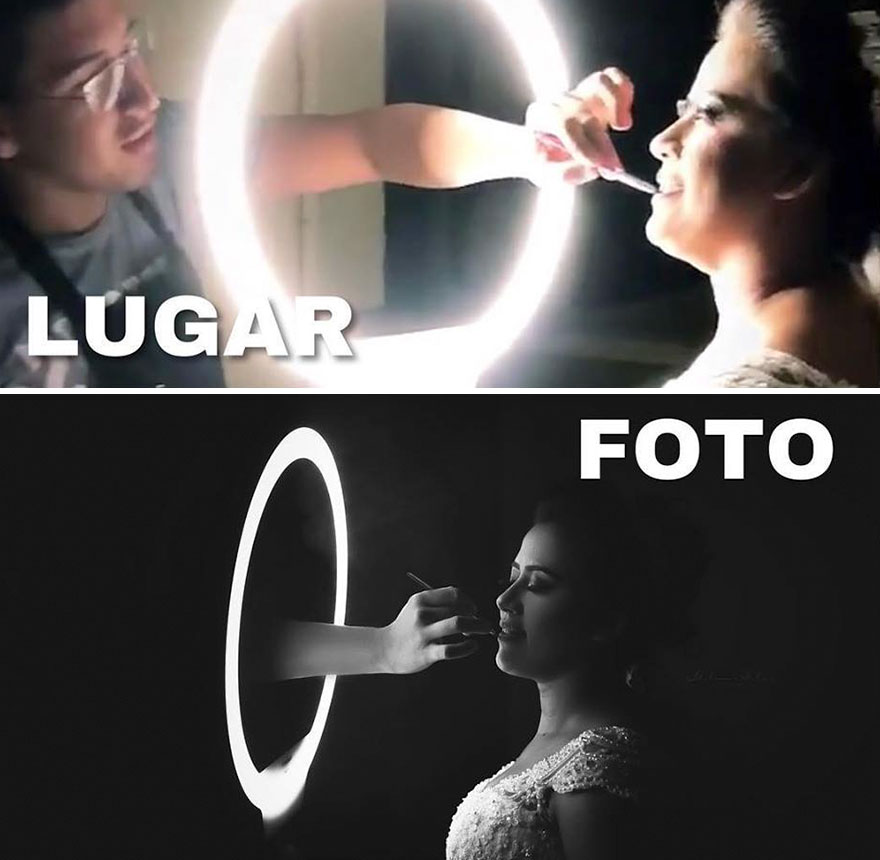 28. I want LEDs in my life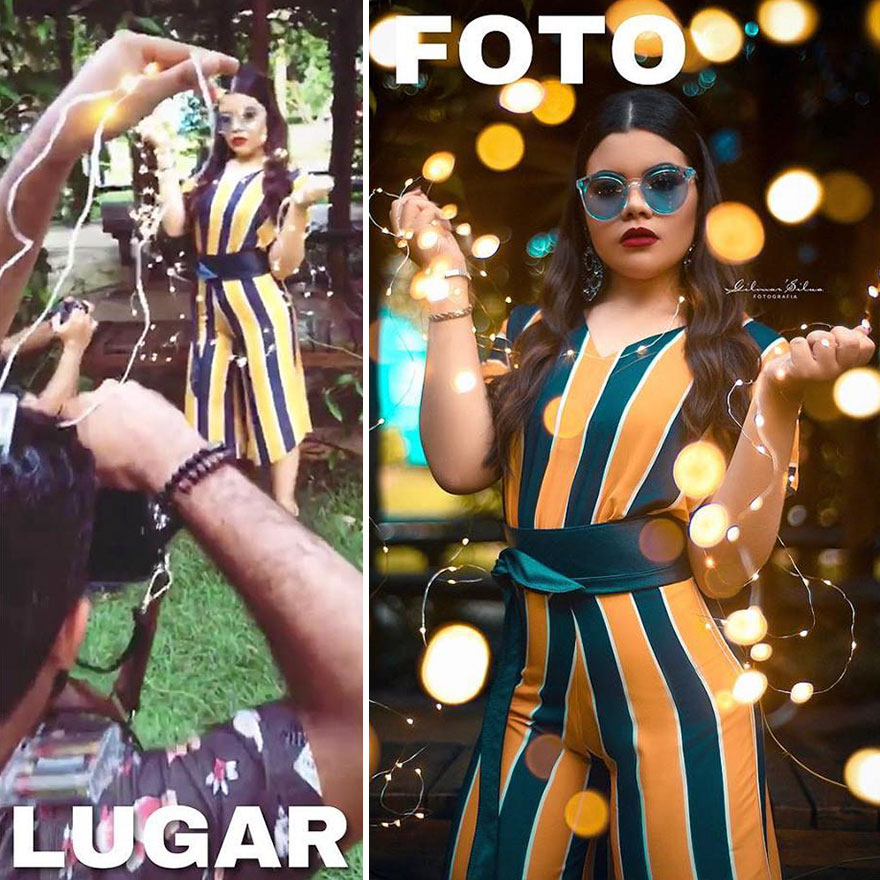 29. The backstage looks so gloomy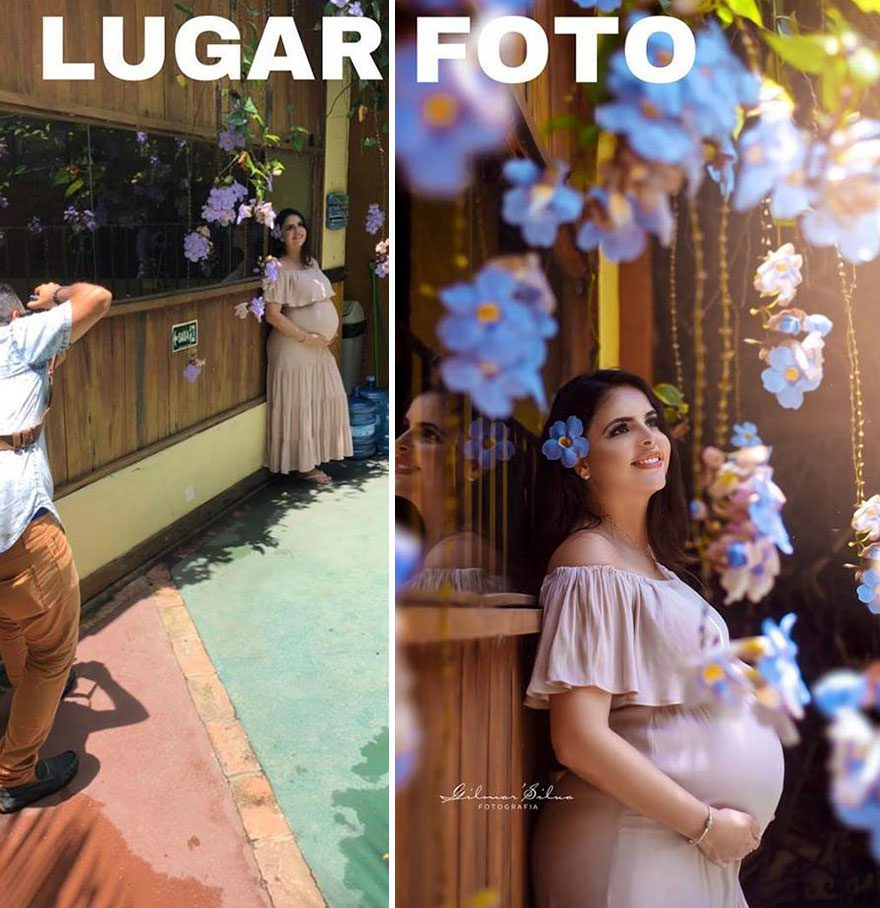 30. Can't believe my eyes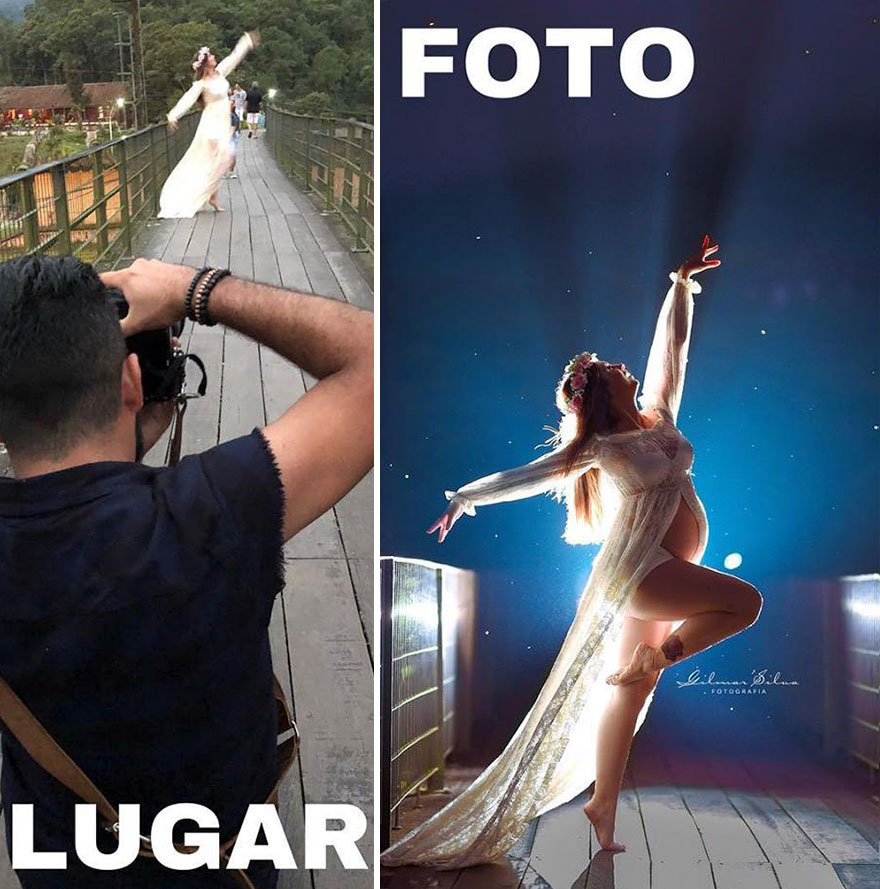 31. Such an awesome shot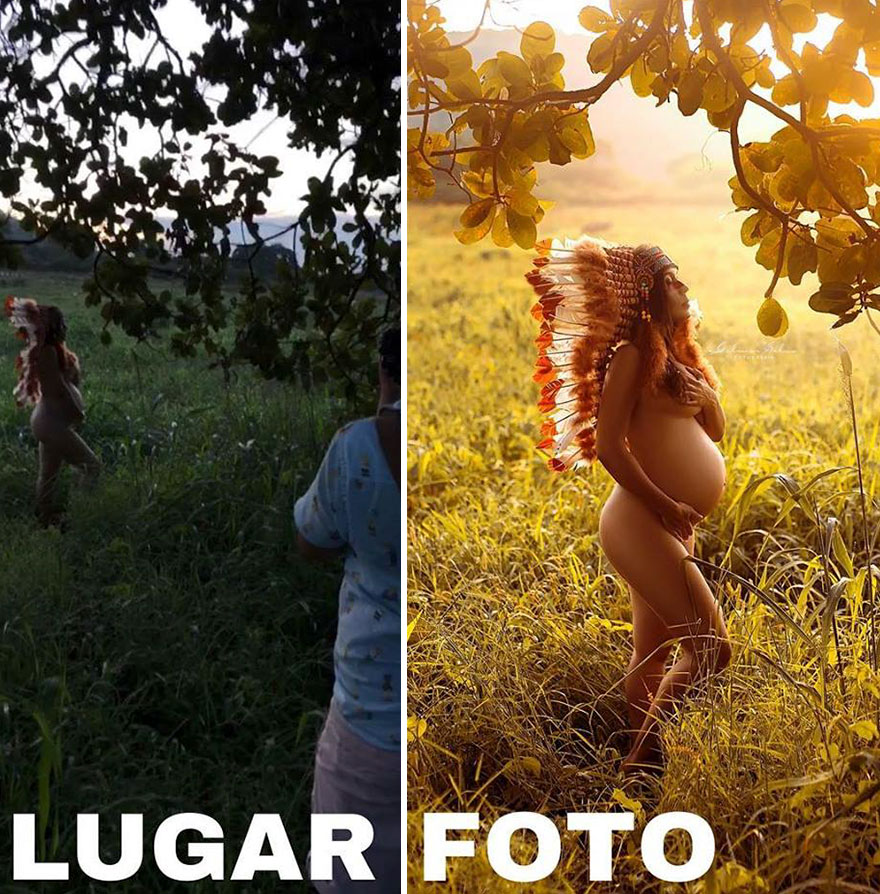 32. OMG! This is not real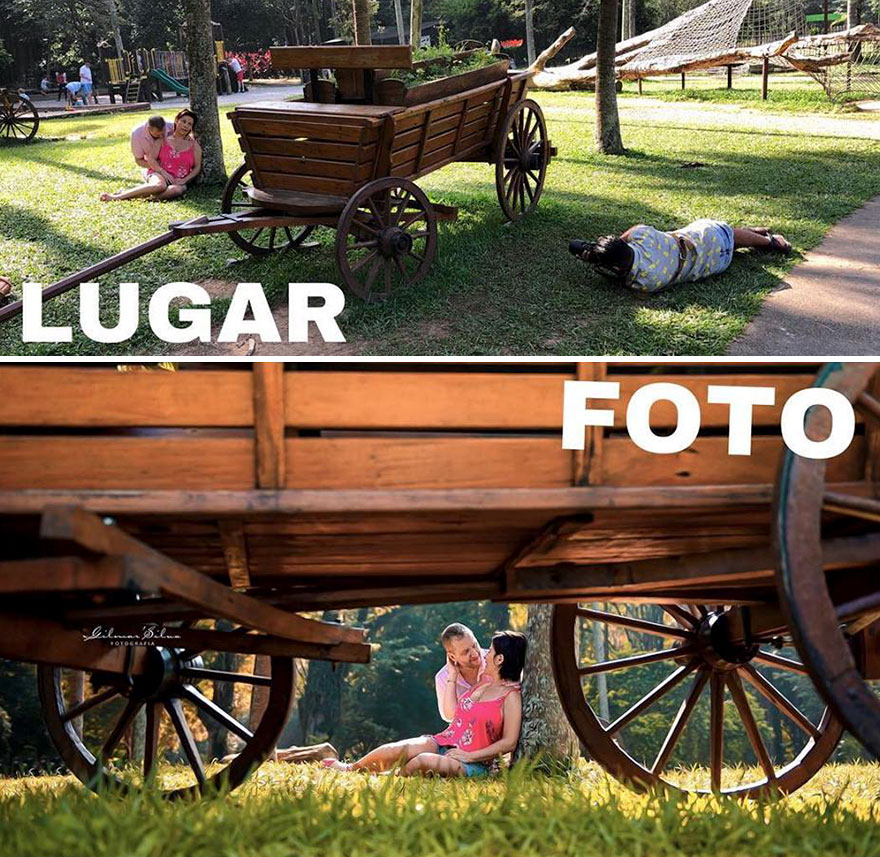 33. Awwww!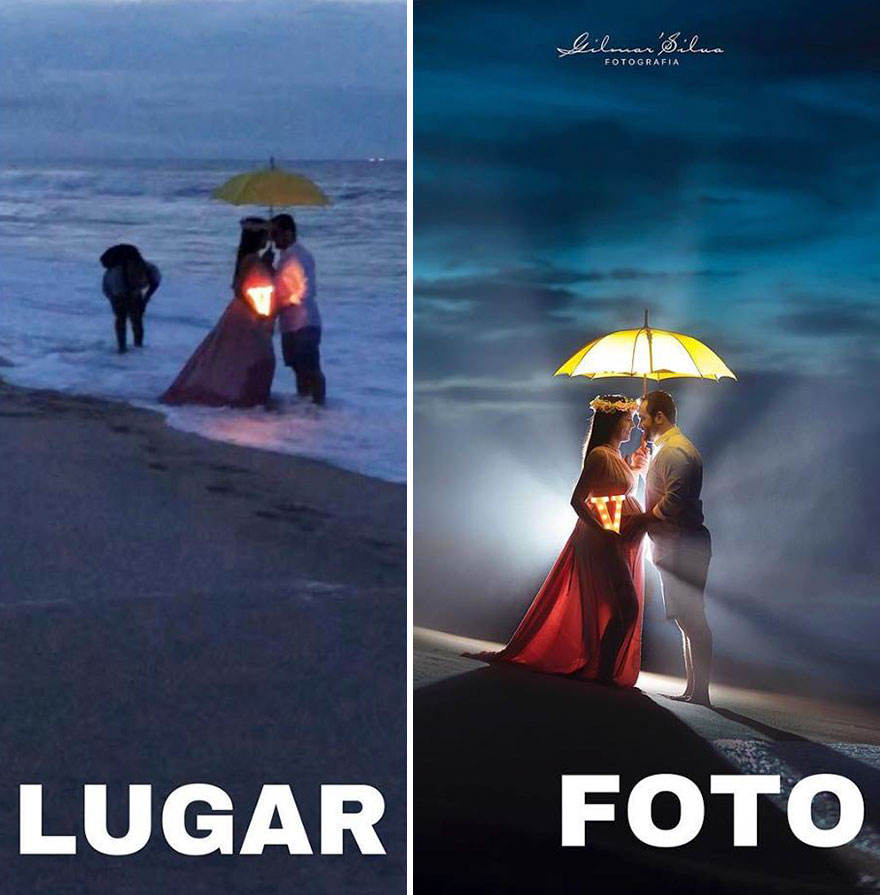 34. Oh no!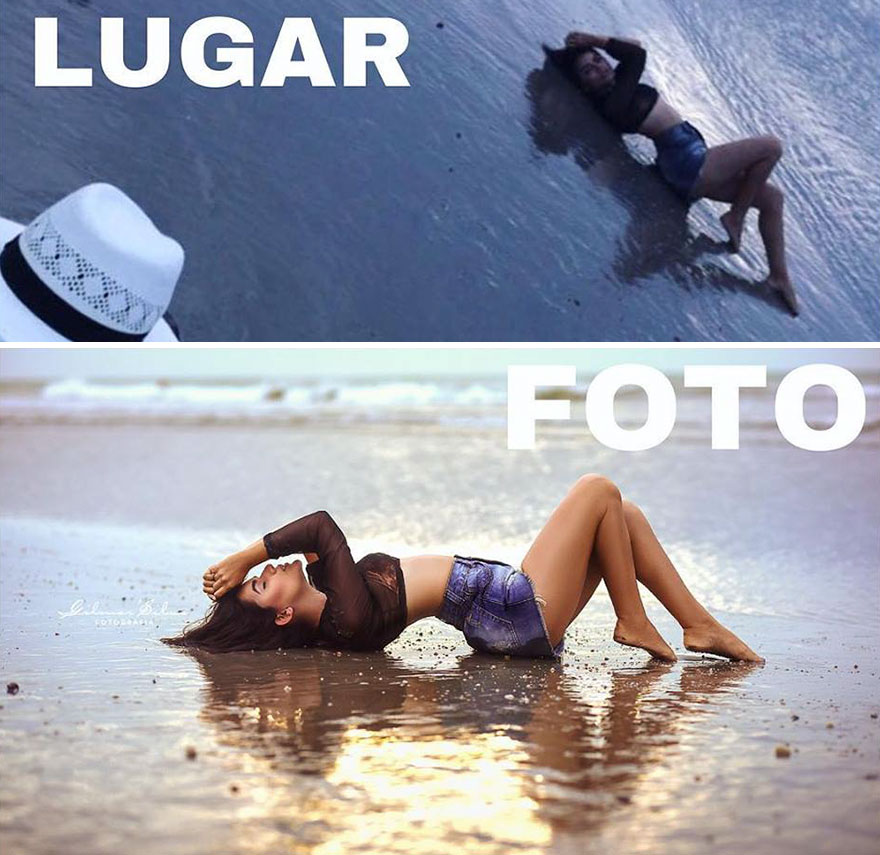 35. How can the photographer be so talented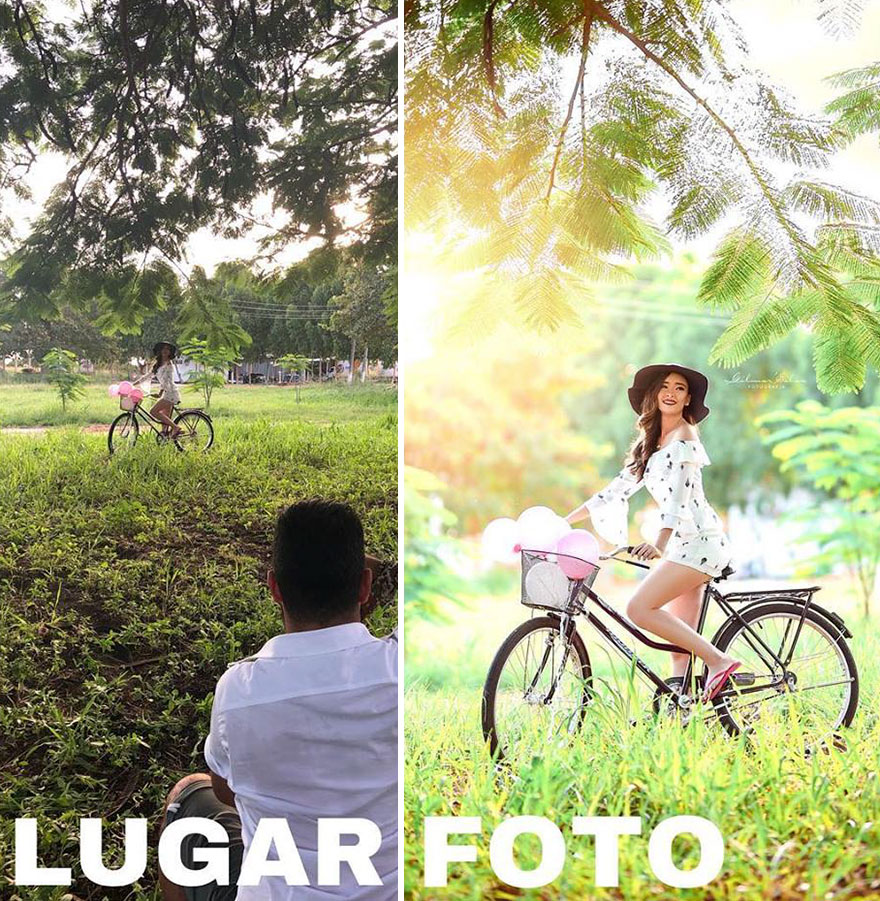 36. Wow!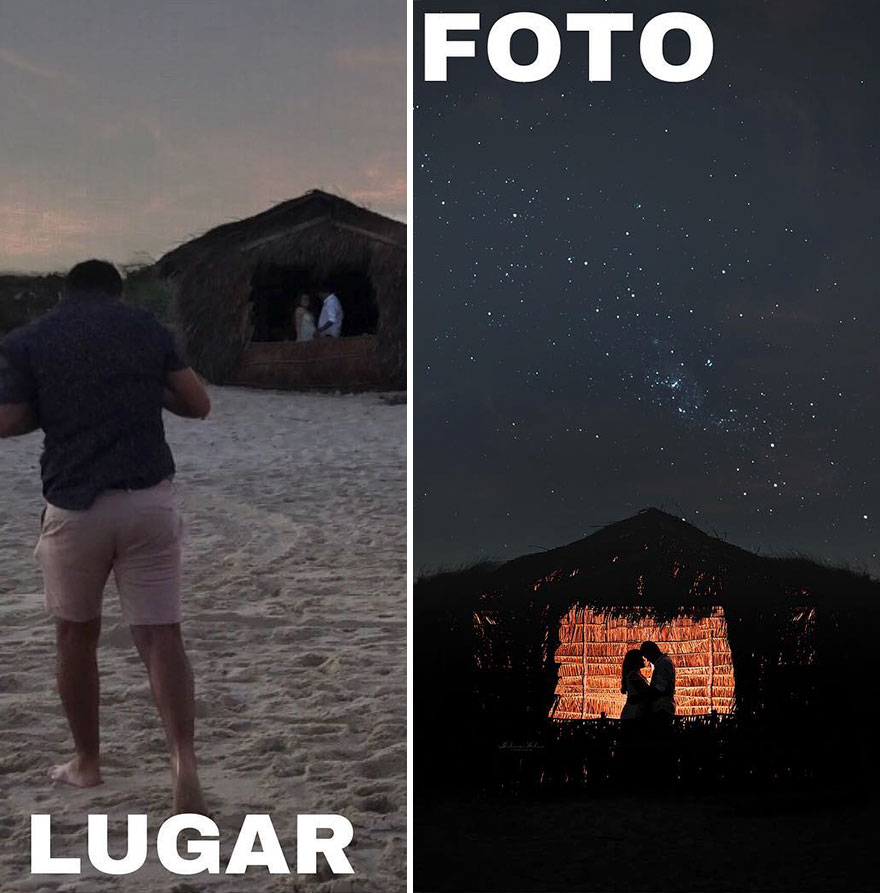 37. This is glam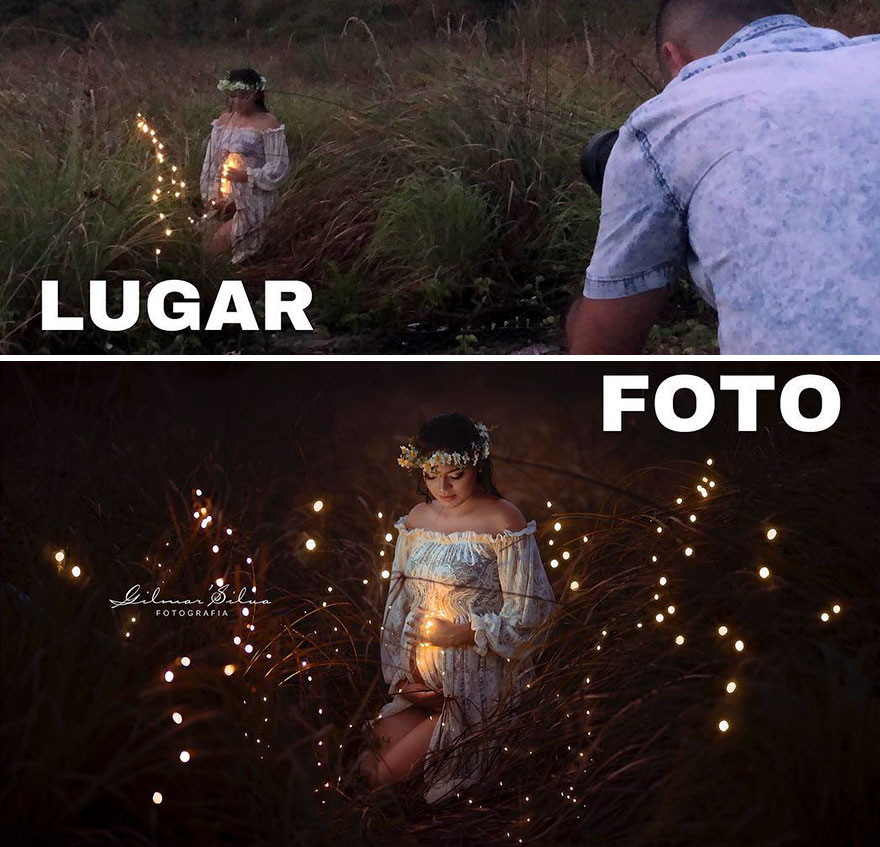 38. He's such a cutie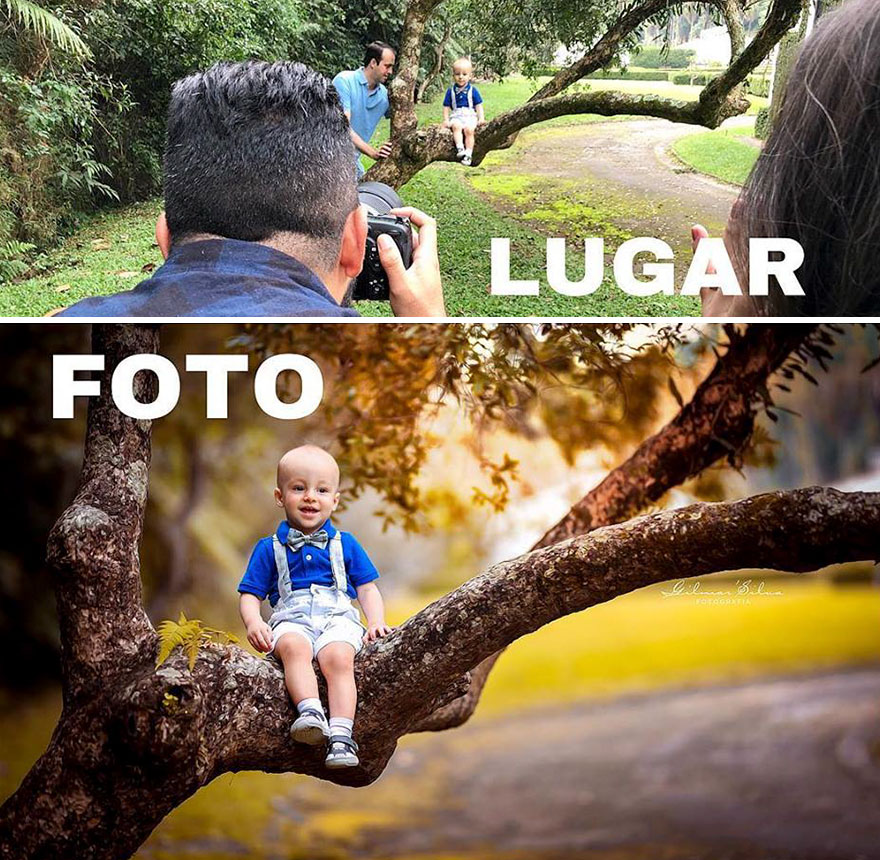 39. Maternal shoot at it's best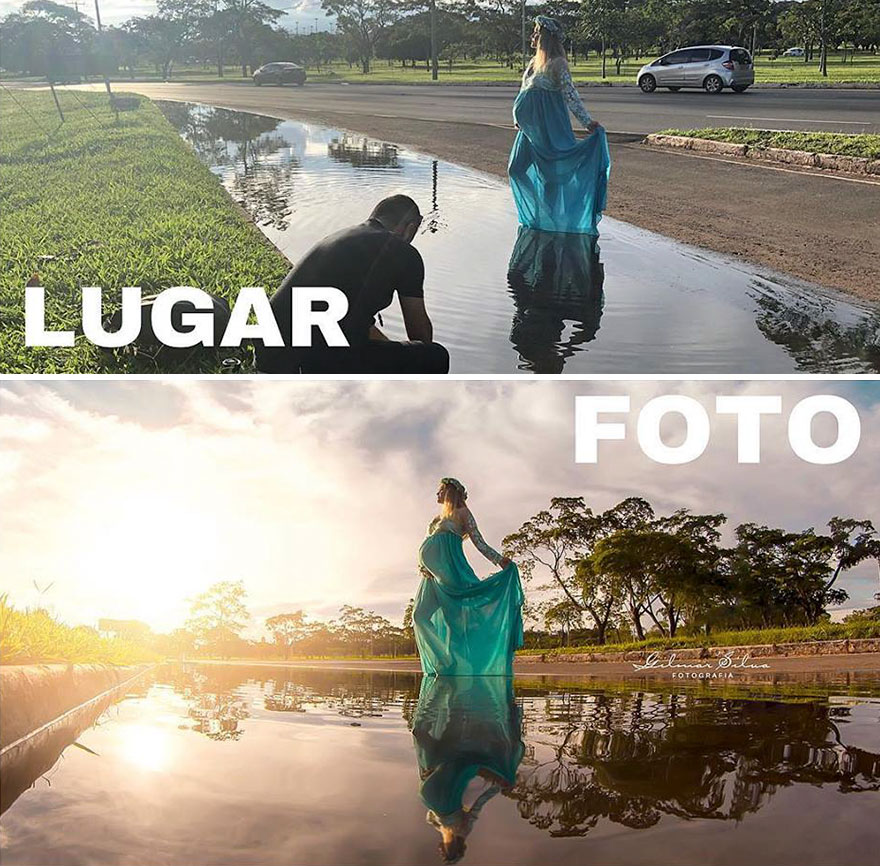 40. Oh my!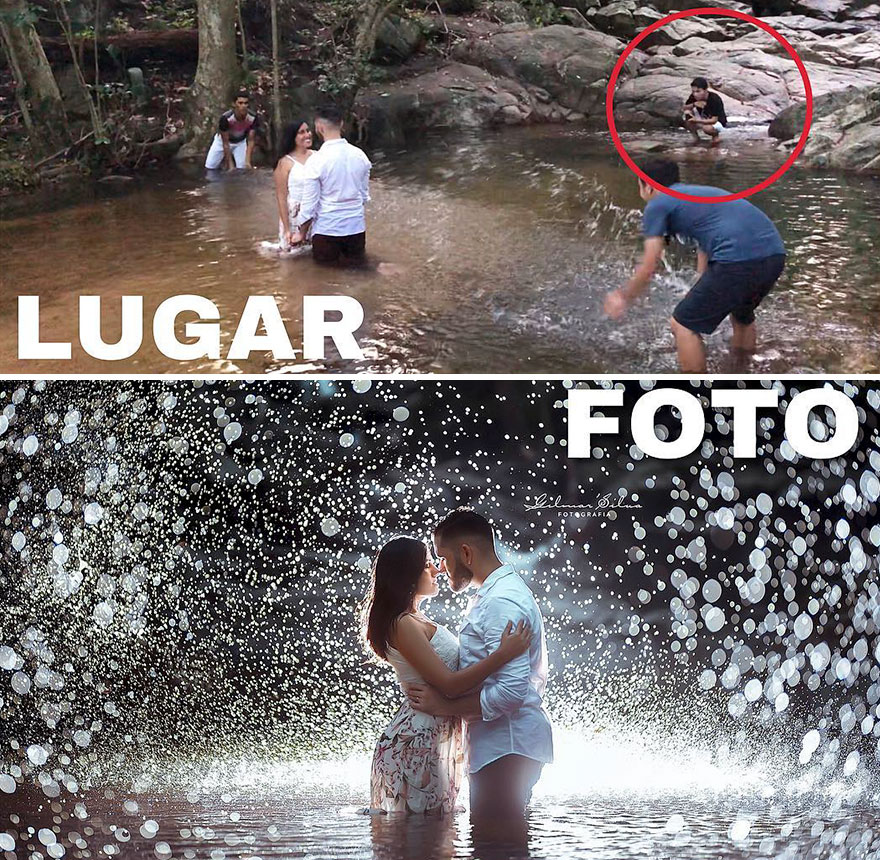 This photographer sure knows how to create impending magic. There's so much difference between the backstage and the photos. This is the work of a magician.