Being a woman is not as easy as it seems but at the same time being a woman is the most fun thing. To present that amazing life to you, here we have gathered a few funny and relatable illustrations of being a woman. These illustrations are created by 26-year-old illustrator, Prudence. The illustrator goes by the name Planet Prudence online. I am sure you'll find each and every illustration damn relatable to your everyday life.
Scroll down and have a look at these amazing and funny illustrations created by this talented artist.
1. The second one looks like more fun anyway.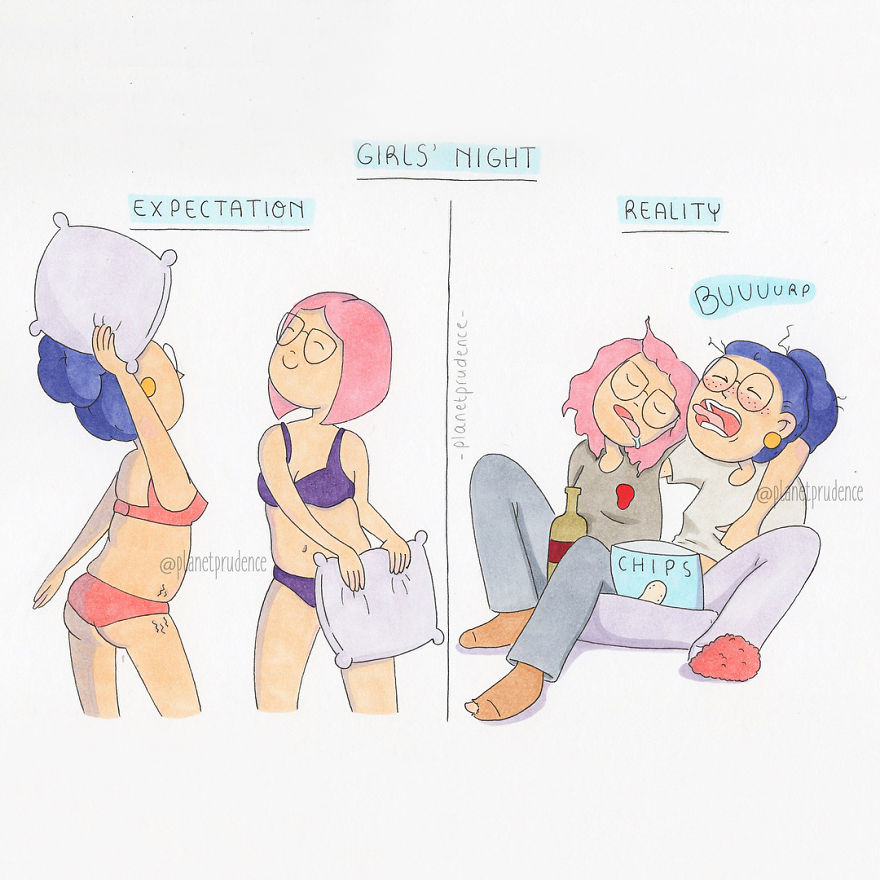 2. I refuse to be idle. Get up and dance like your hair was on fire!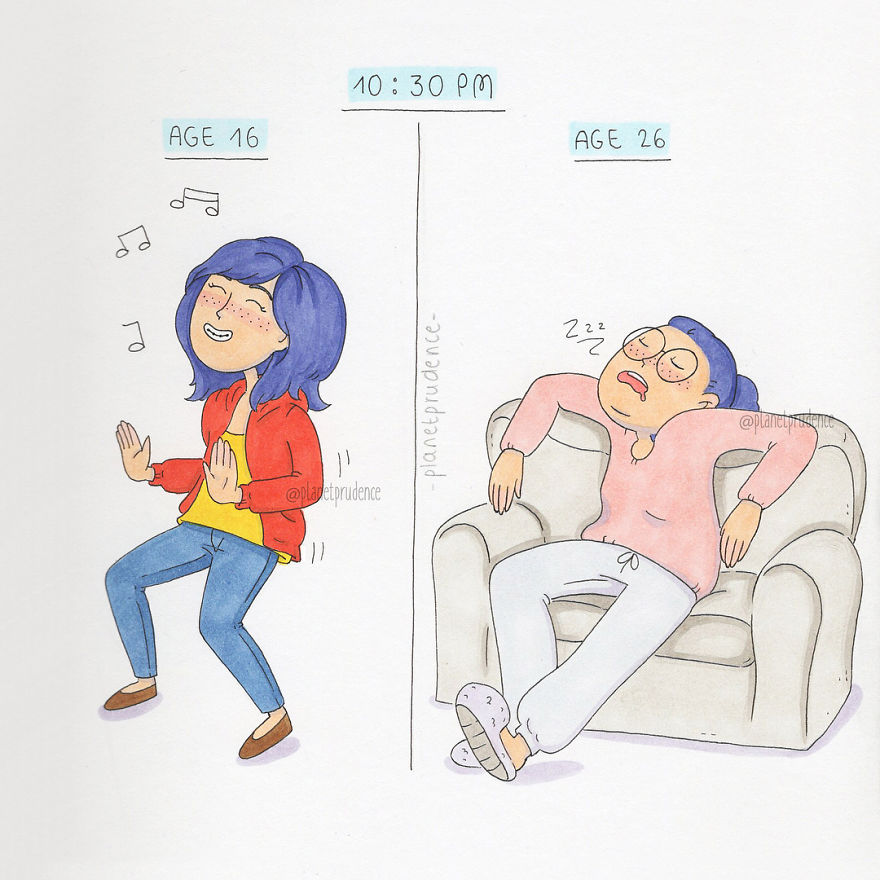 Read More: The Most Epic Reunions Of Disney Stars Ever
3. Fall- perfect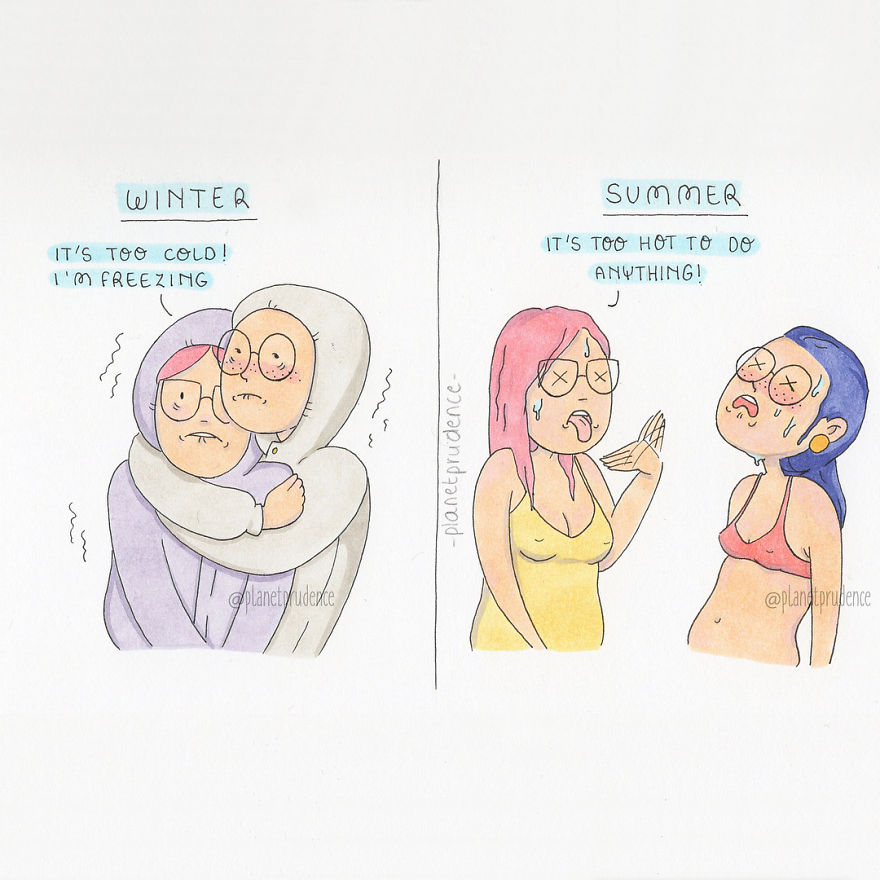 4. Bathing suit shopping is just the worst. I hope she does a comic about shopping for the horrid things.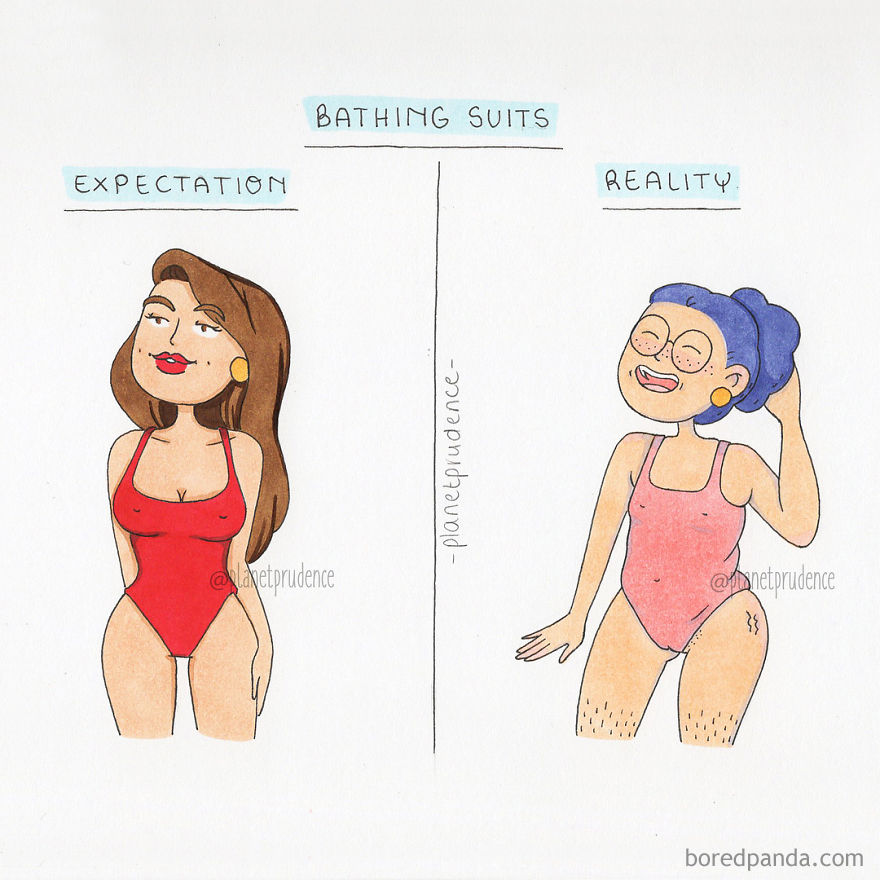 5. While in reality, it's just a food pregnancy.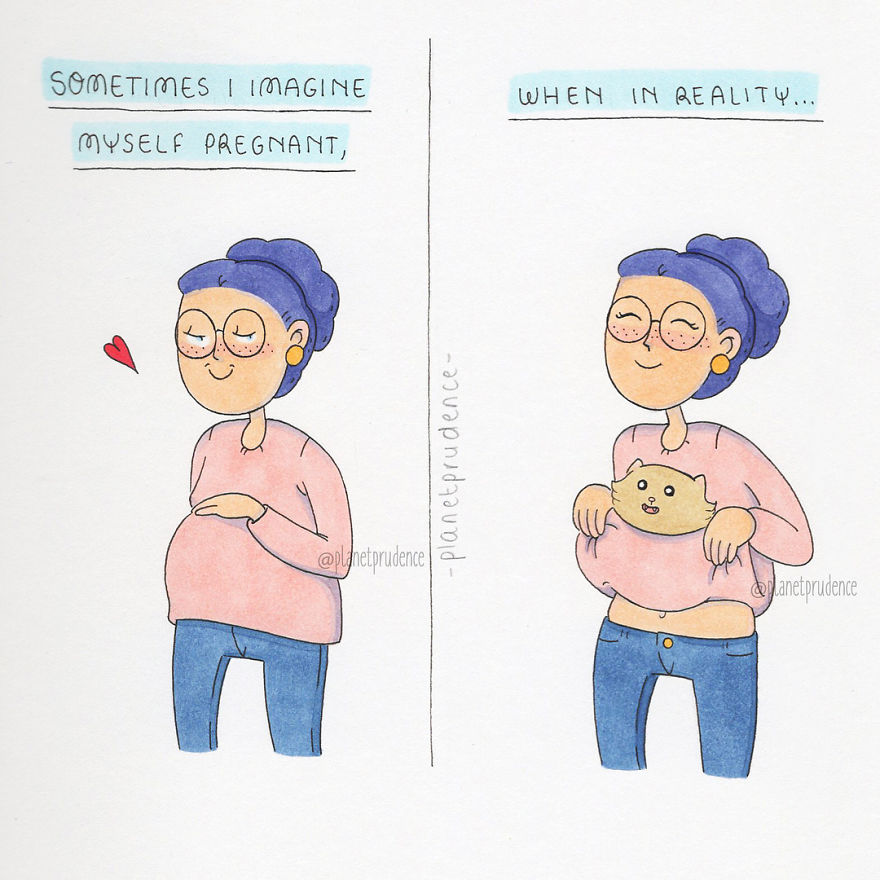 6. For life, huh?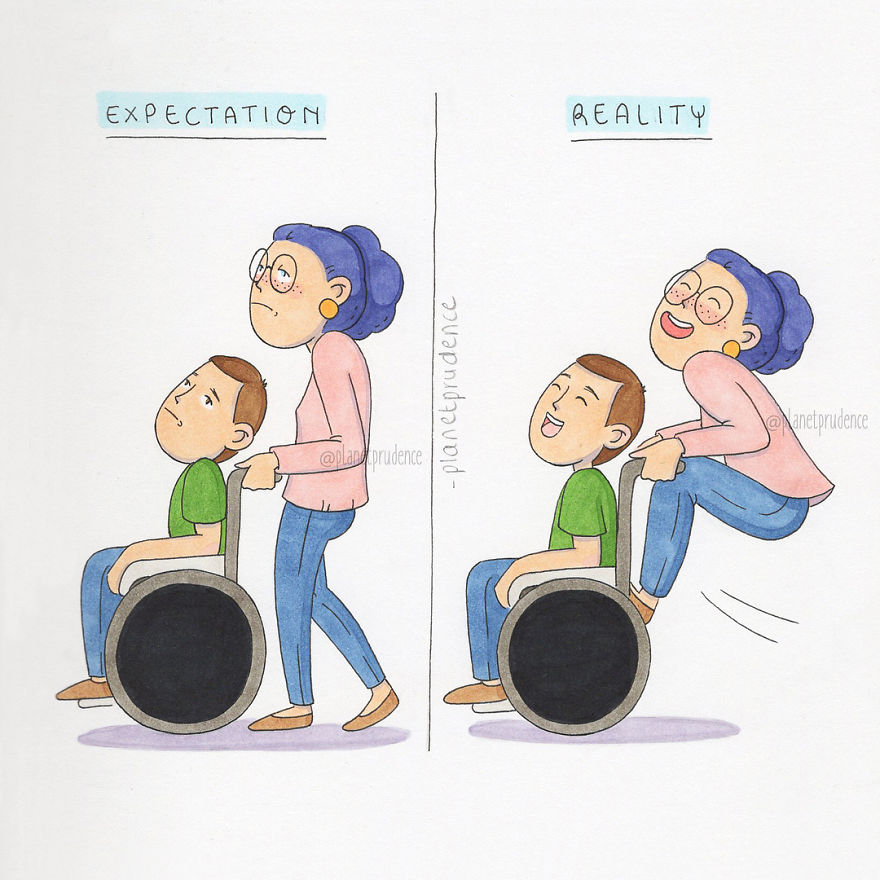 7. I guess people with depression struggle with this.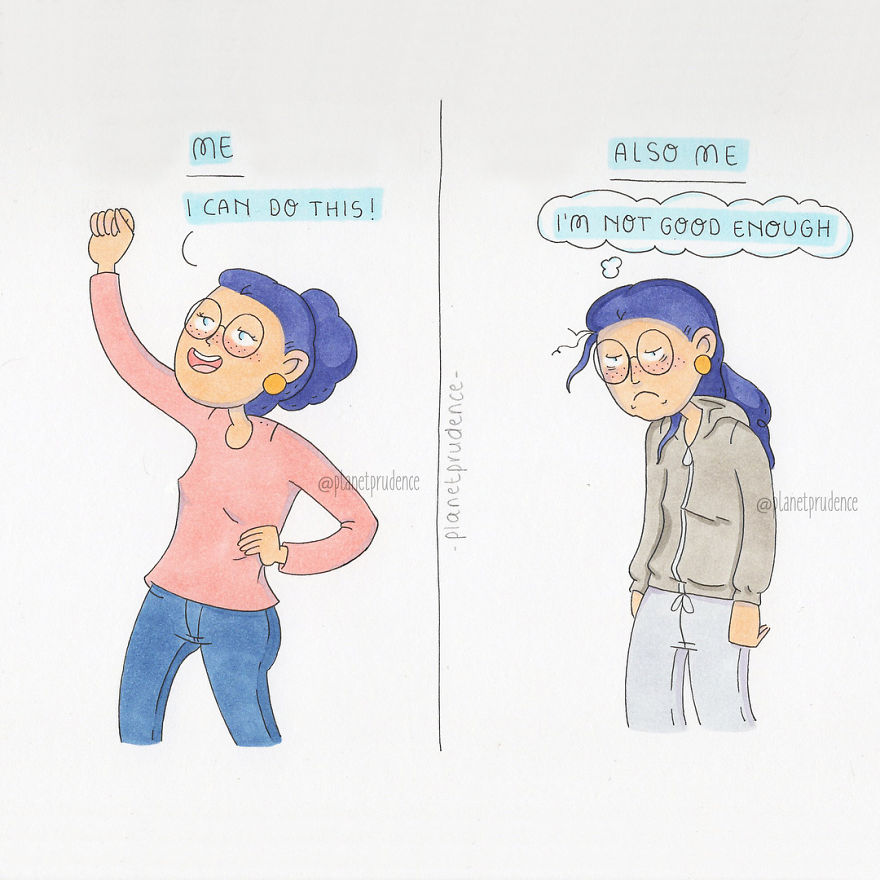 8. Sometimes, it's just so hard.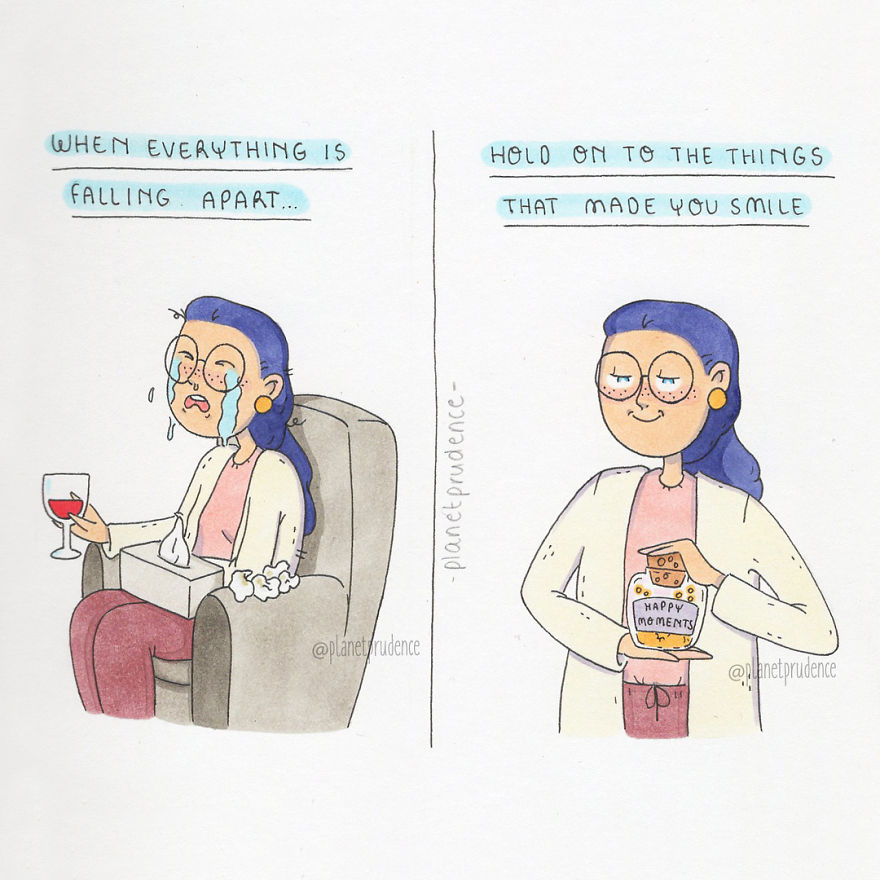 9. A matter of trust: Here is my broken heart. You can help me heal.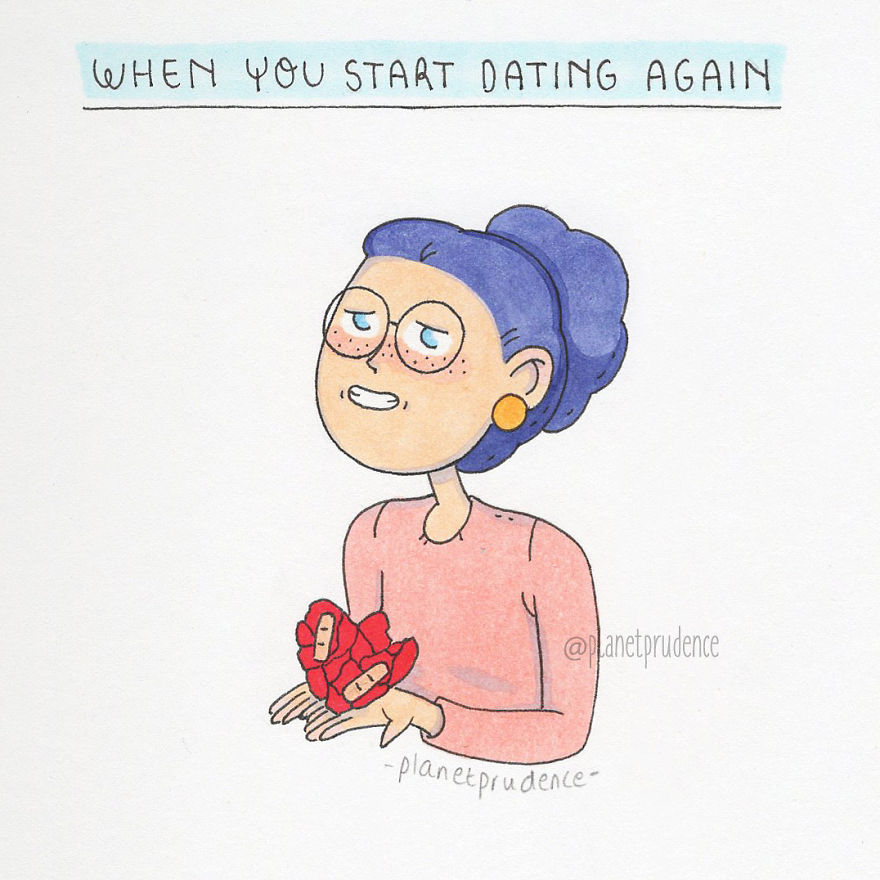 10. Much relatable!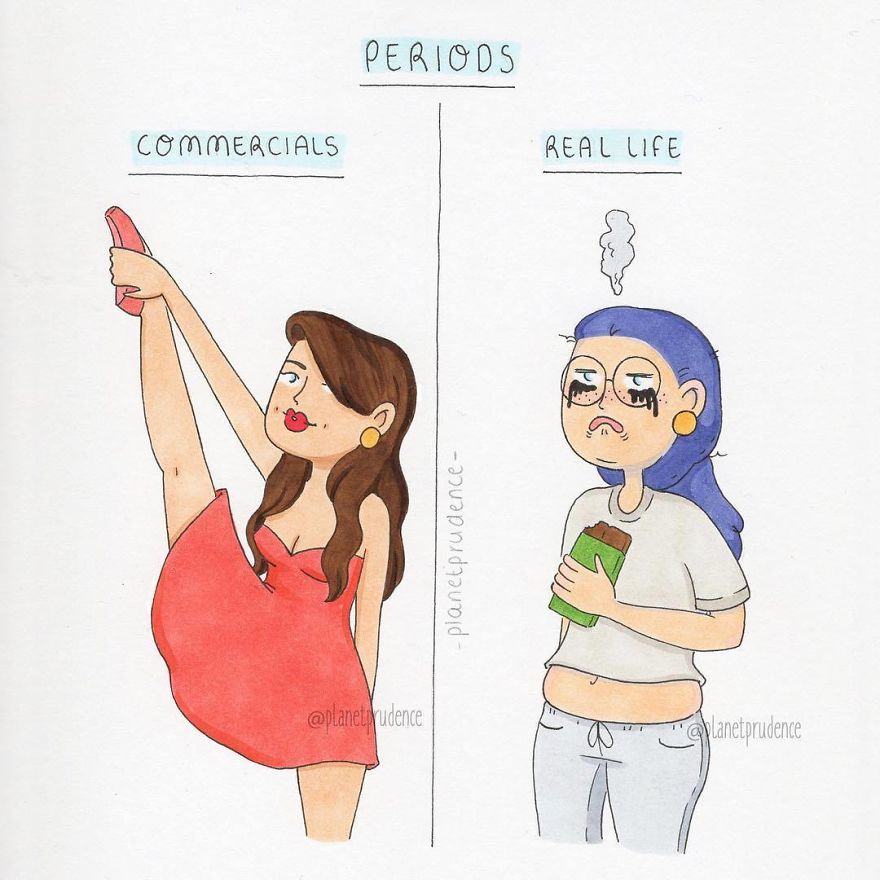 11. Yessssss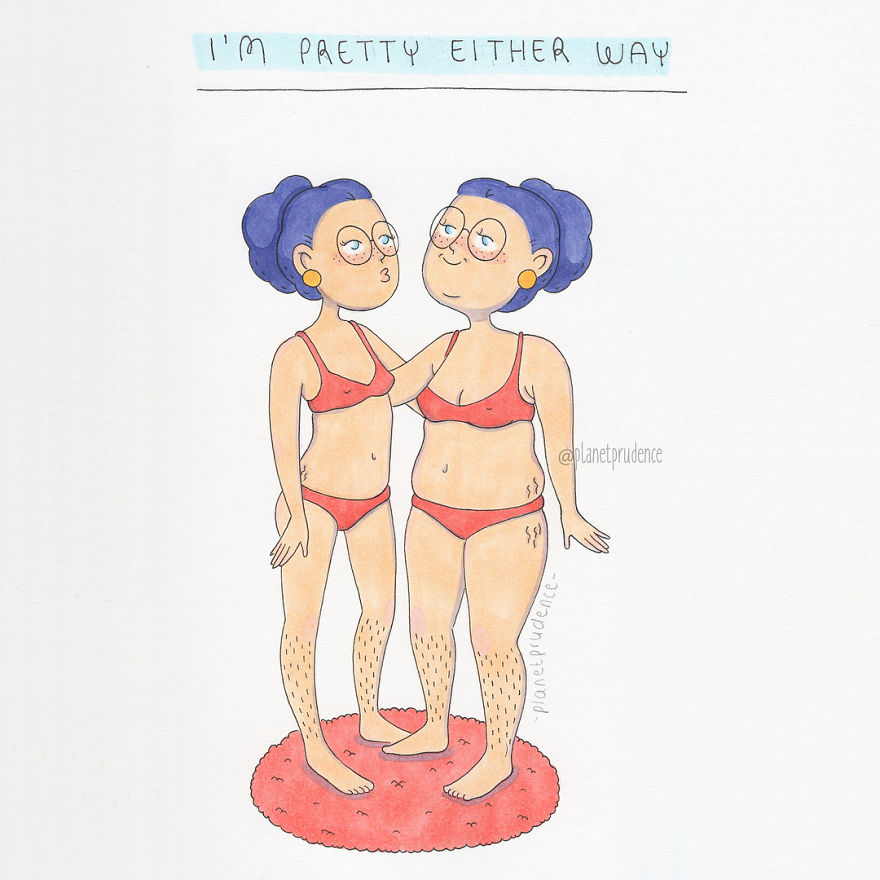 12. So real!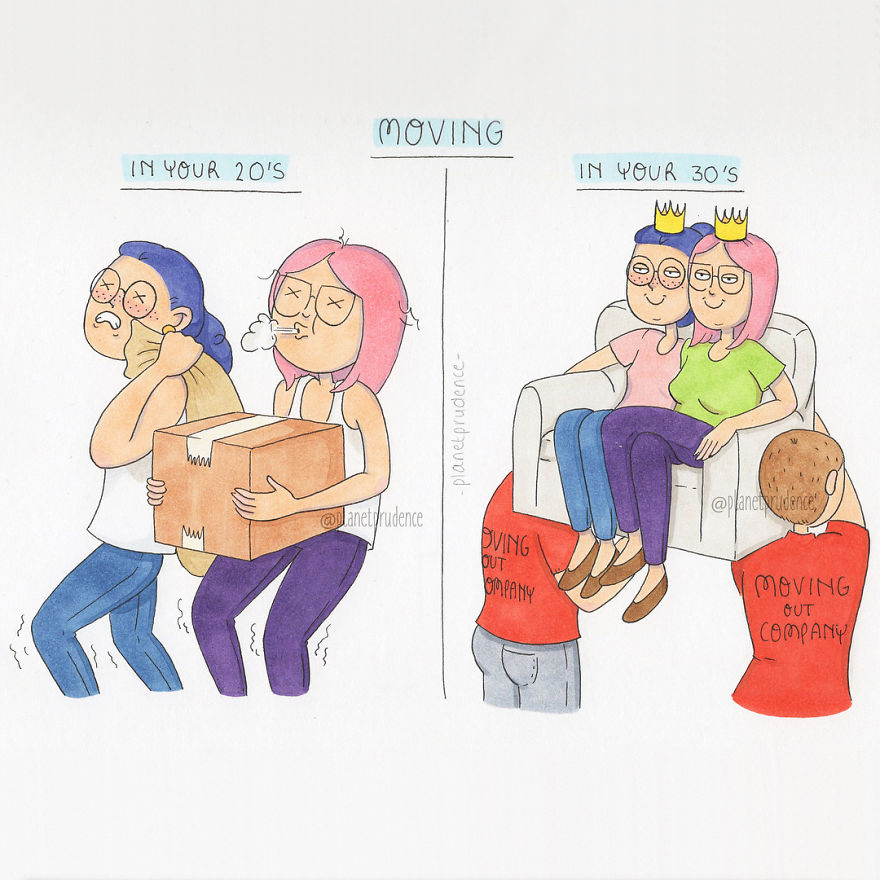 13. Lol! For the first pic, you need a clip-on hairpiece.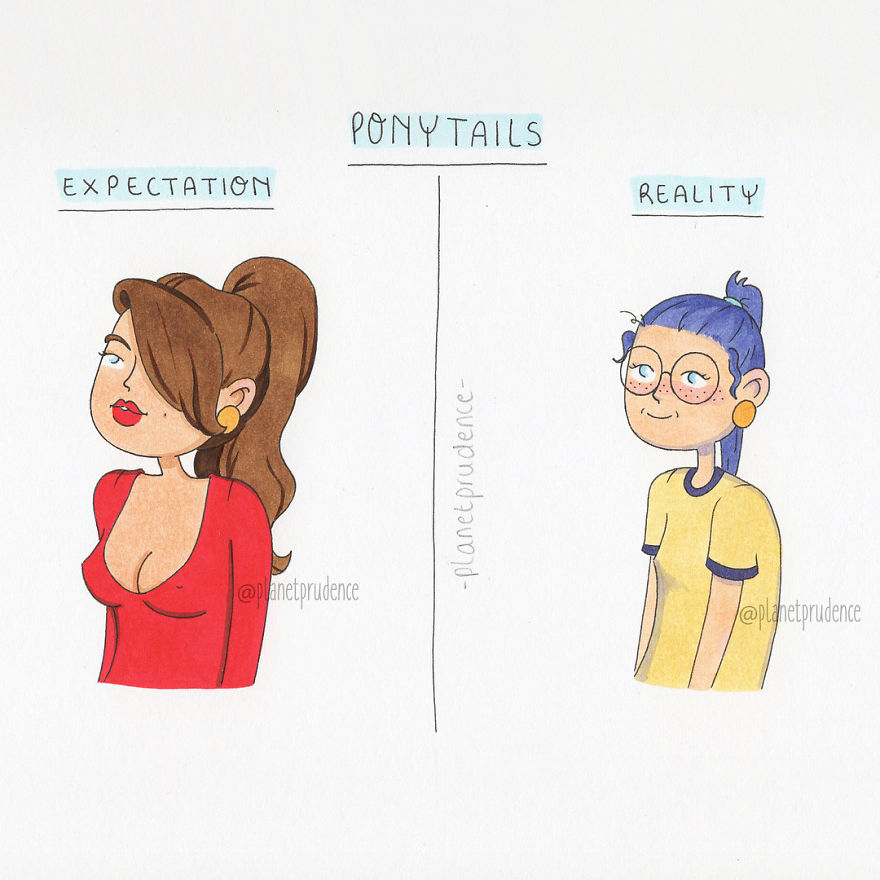 14. Best way to love your pet.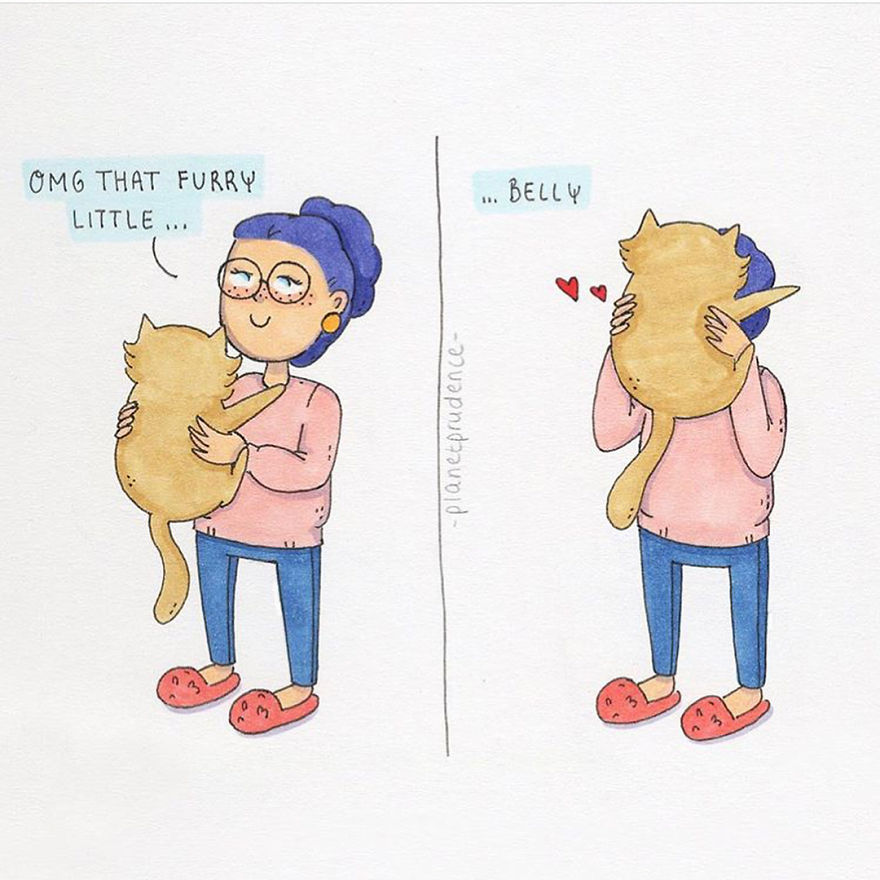 15. Not accepted by everyone, unfortunately.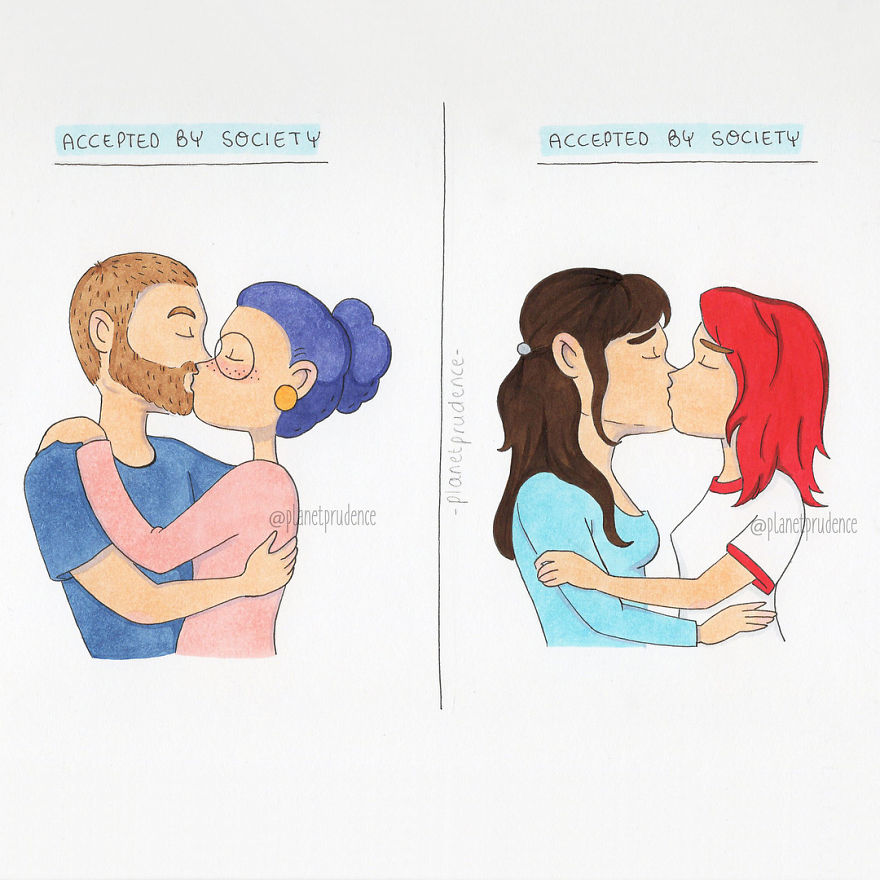 16. When you can't get the makeup even so you just add more.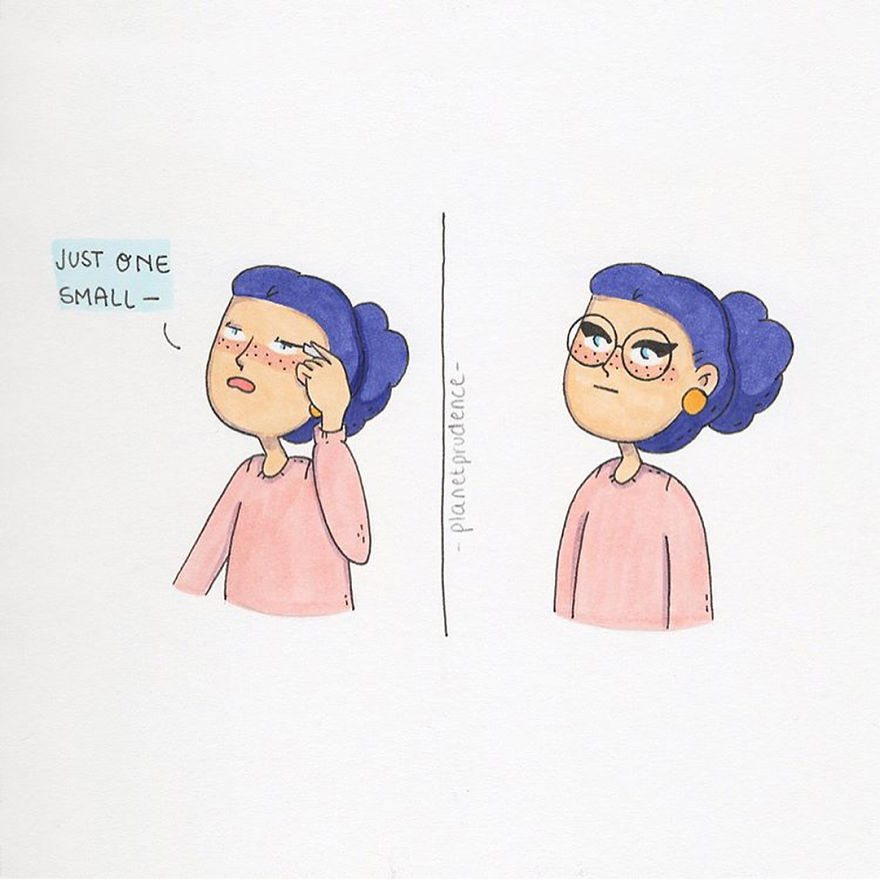 17. The stride of pride!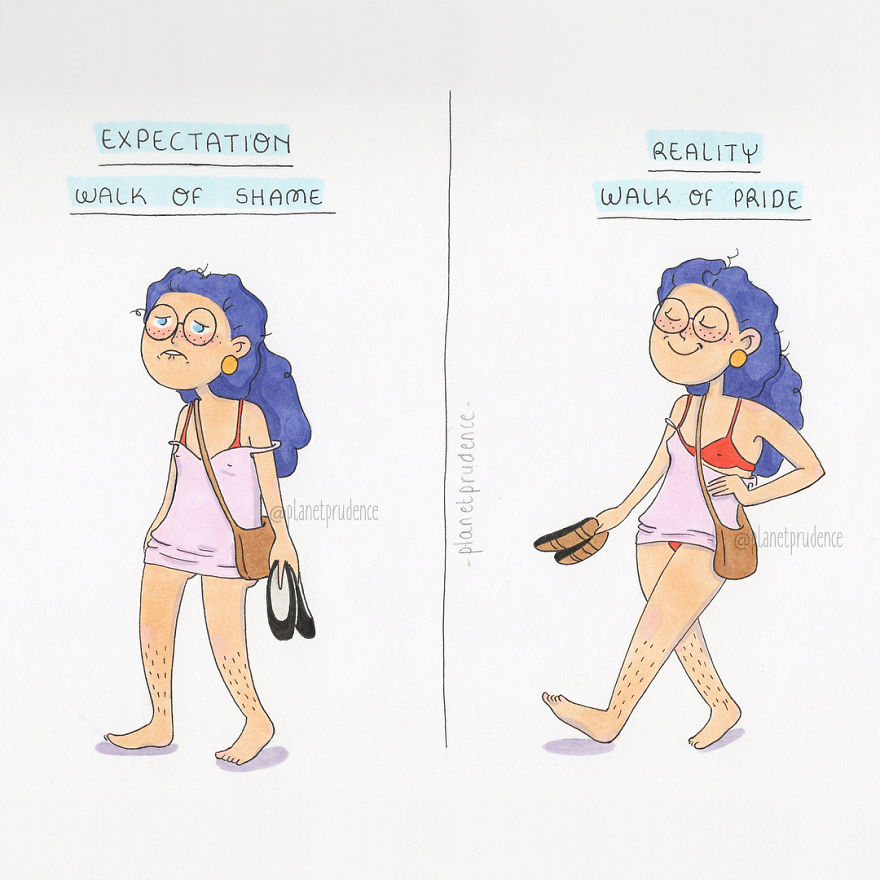 Read More: Photographer Reveals The Unromantic Side Of Paris Through His Images
18. Very precious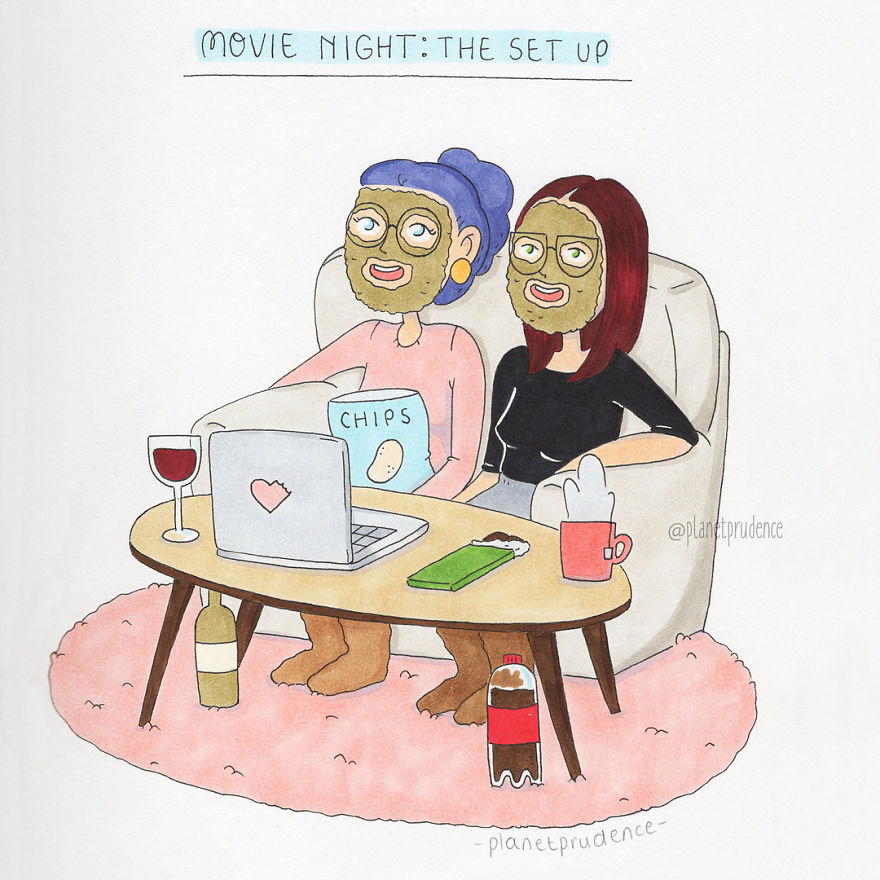 19. The smaller eyes with no makeup are so real!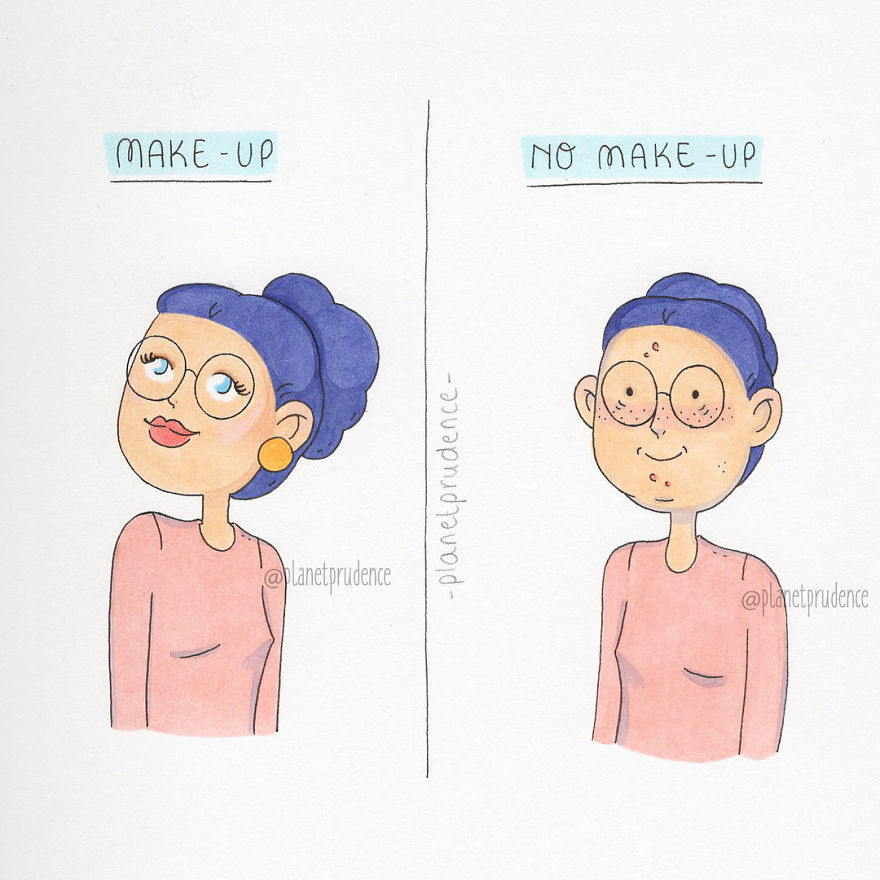 20. Neither should be accepted. Lol.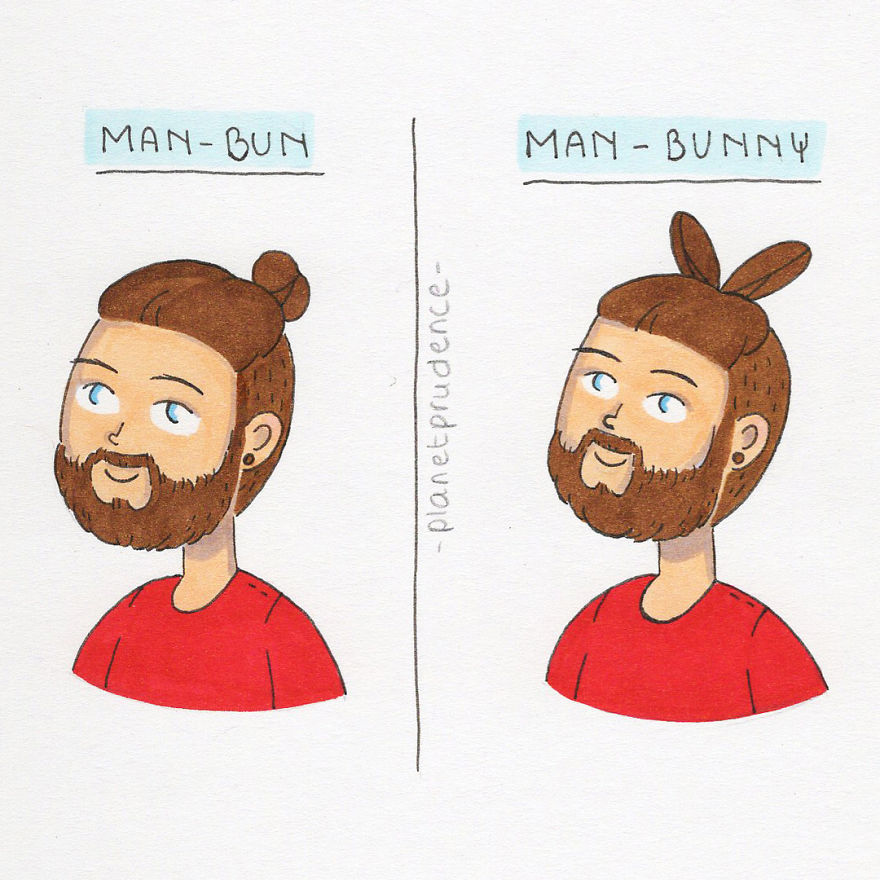 21. QUEEEN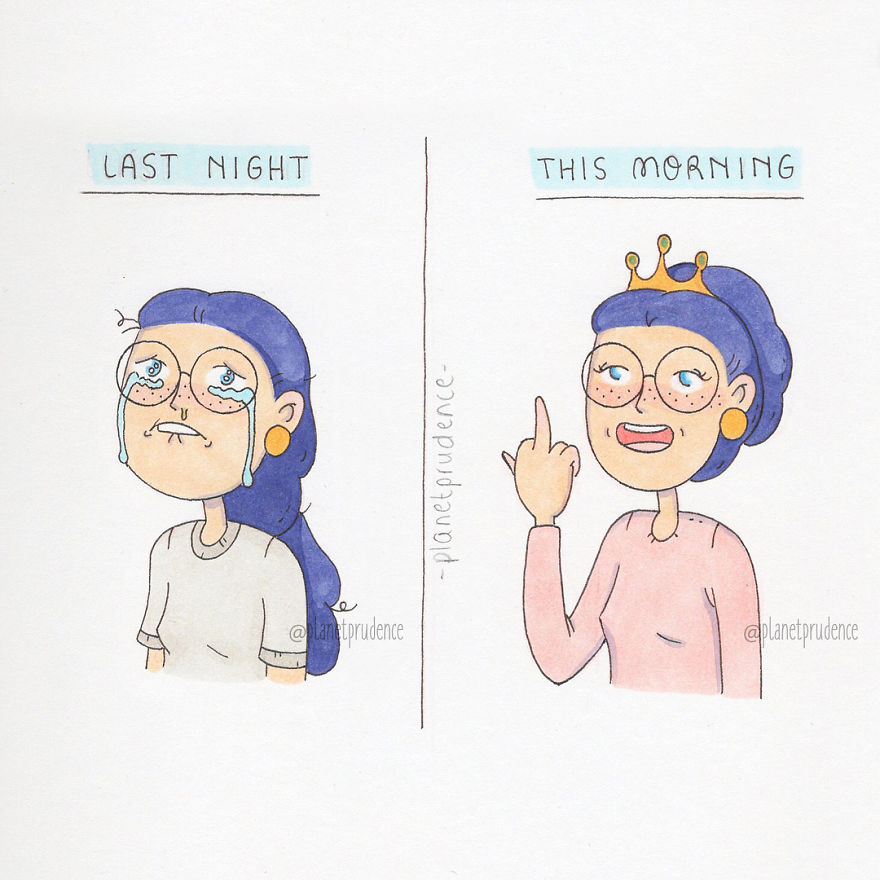 22. Yes, but the reverse happens by about 5 pm.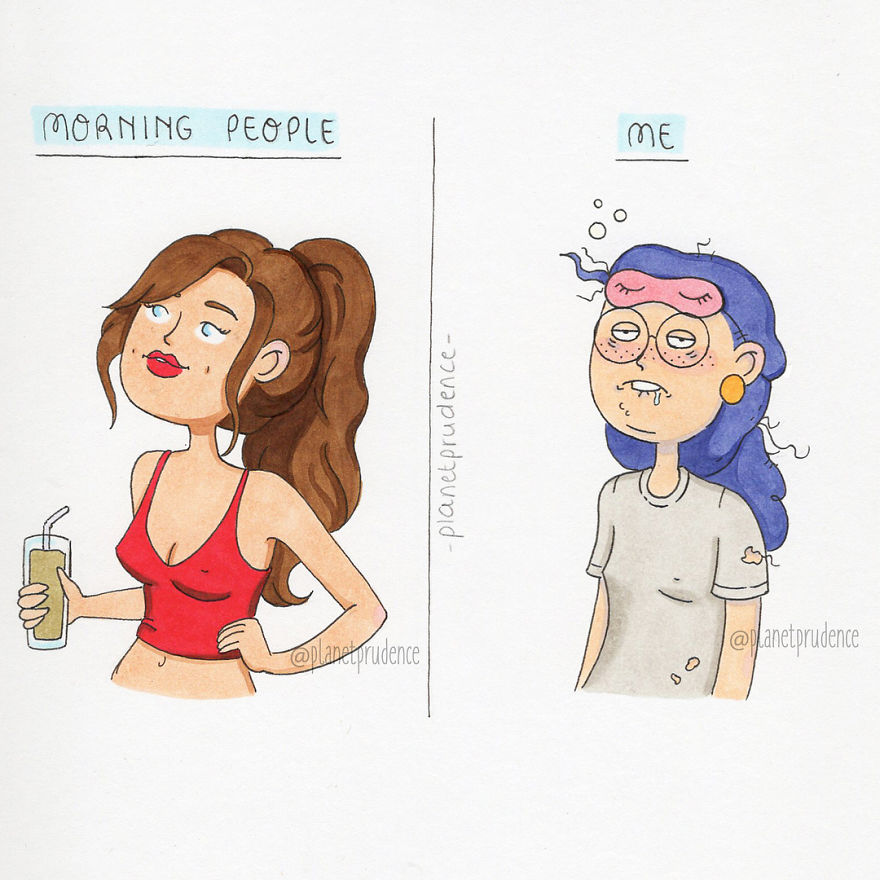 23. It takes less than 30 minutes.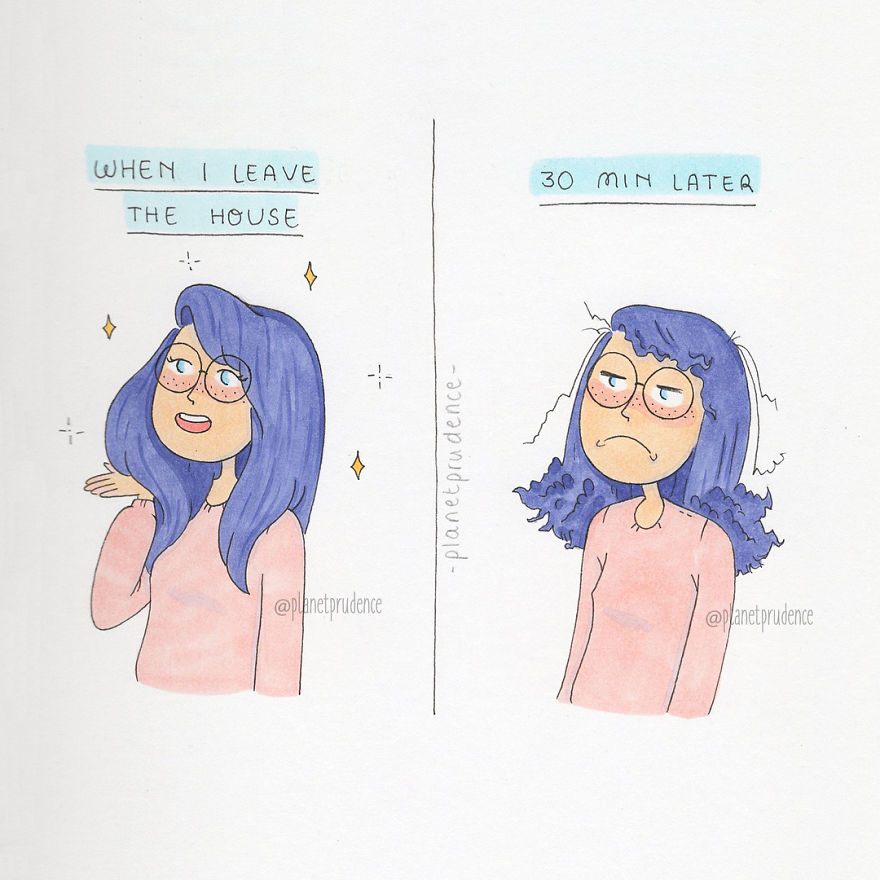 24. Oh god yes ! 7 o clock children in bed Wine O clock!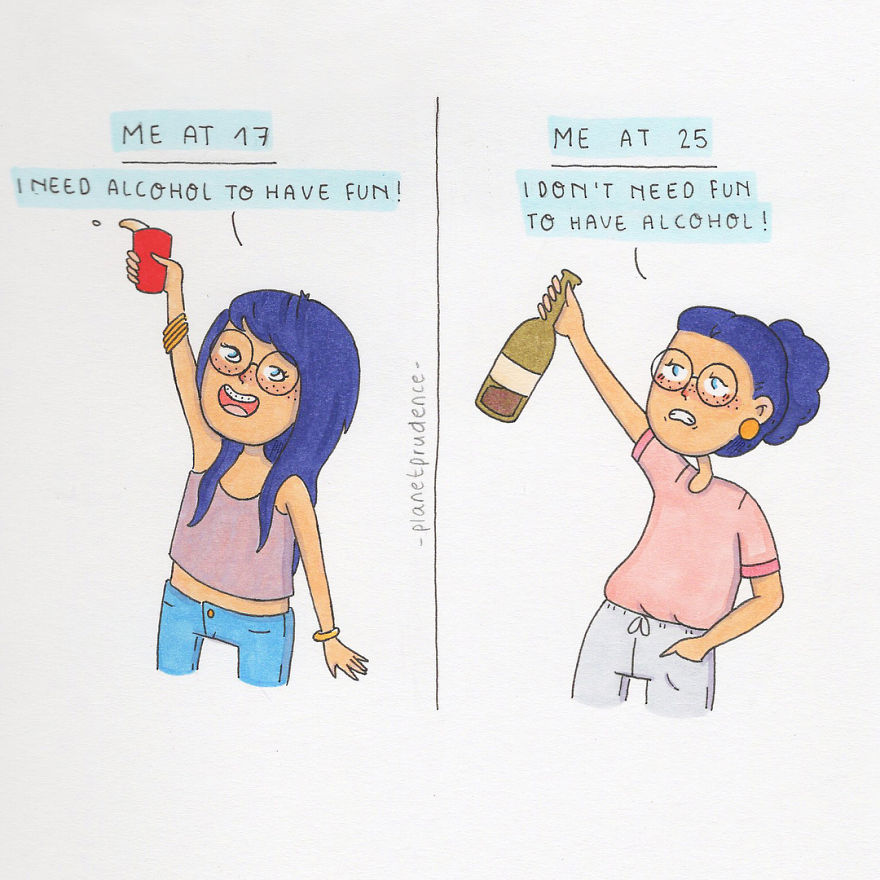 25. Every. Single. Day.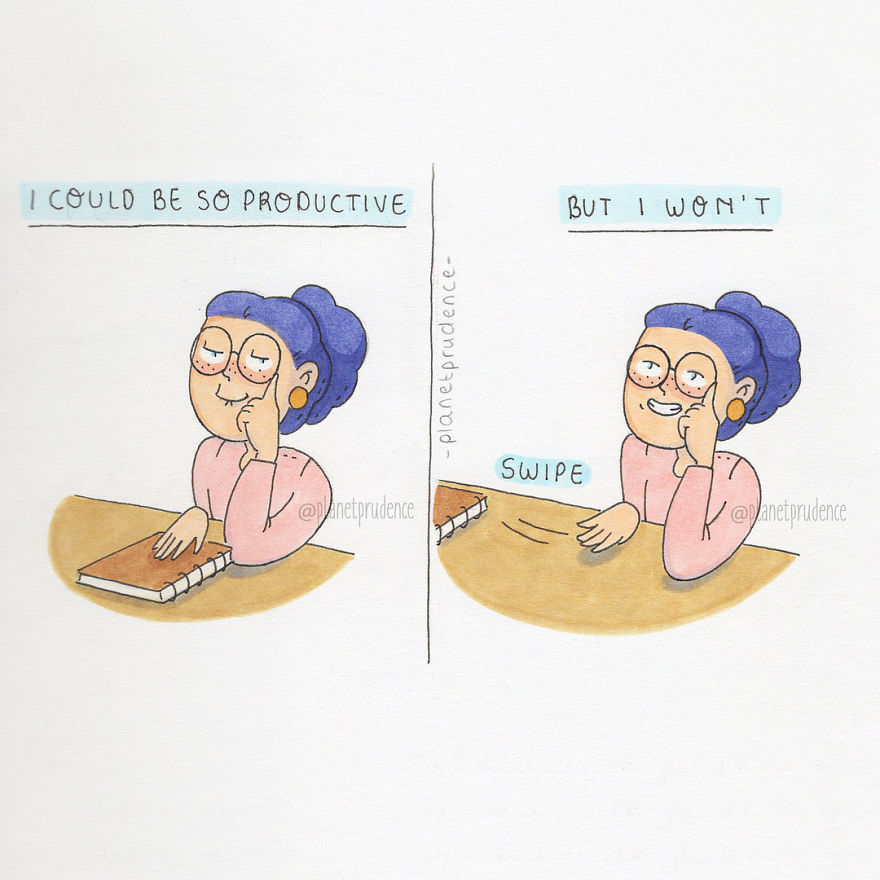 26. A true friend understands. Right, girls?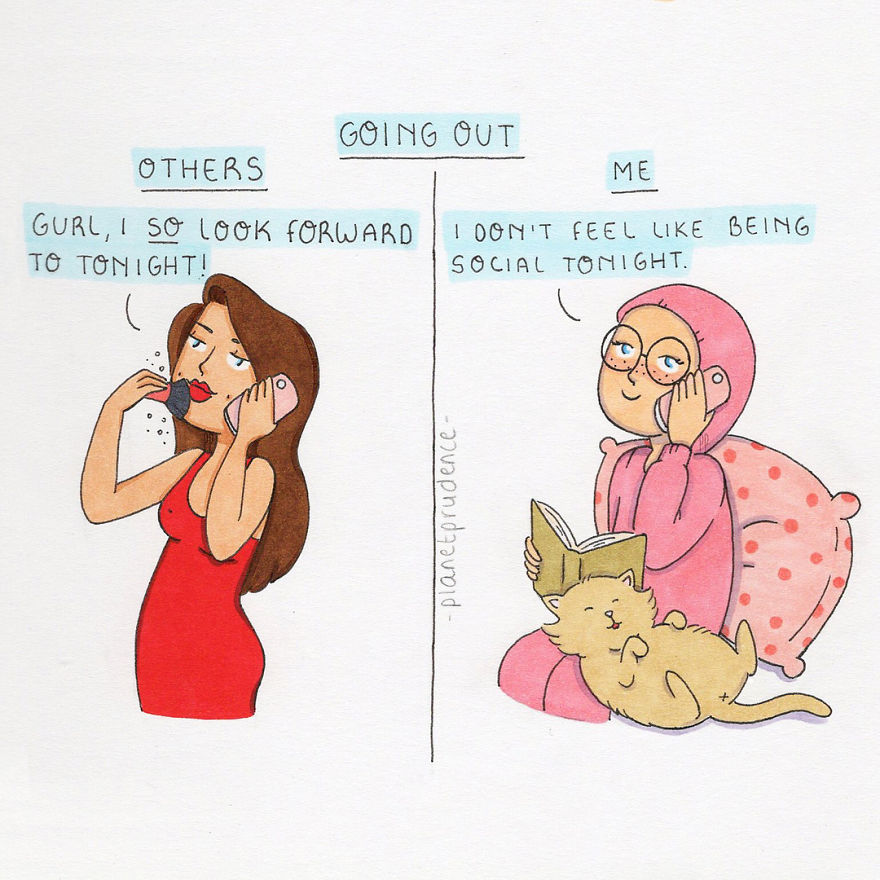 27. This is important!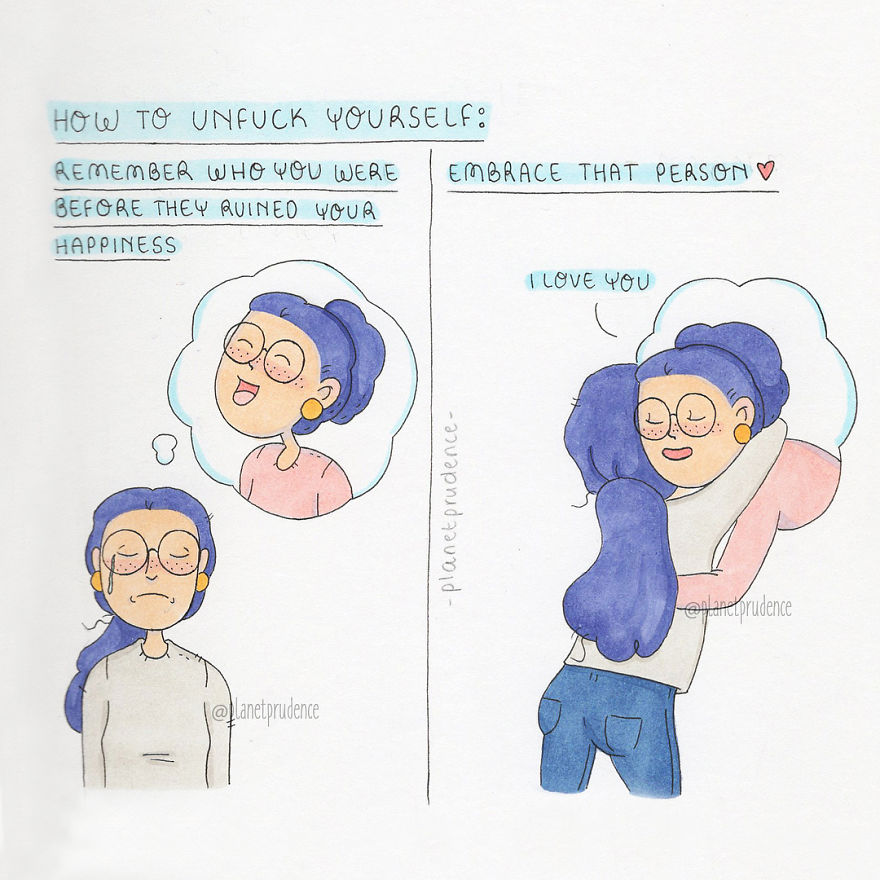 28. Yep. But she looks just fine.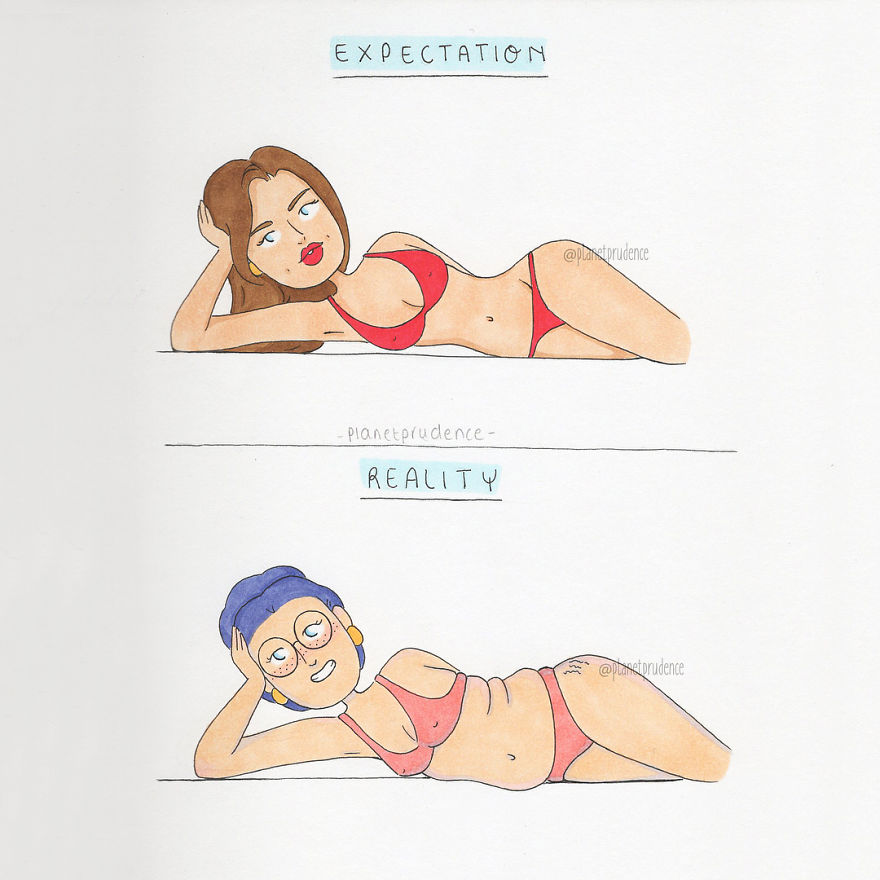 29. You're damn right.