Looks like its the happy season for the Jonas family. With Priyanka Chopra and Nick Jonas's wedding, then the release of the comeback video named "Sucker" by the Jonas Brother and now with the song hitting the Billboard list of Hot 100, the good times are really with them lately. And of course, the love between the couple is ever-growing as we keep hearing about their PDA moments and other romantic things they do for each other that makes us go Aww…!!
Image Credits: Instagram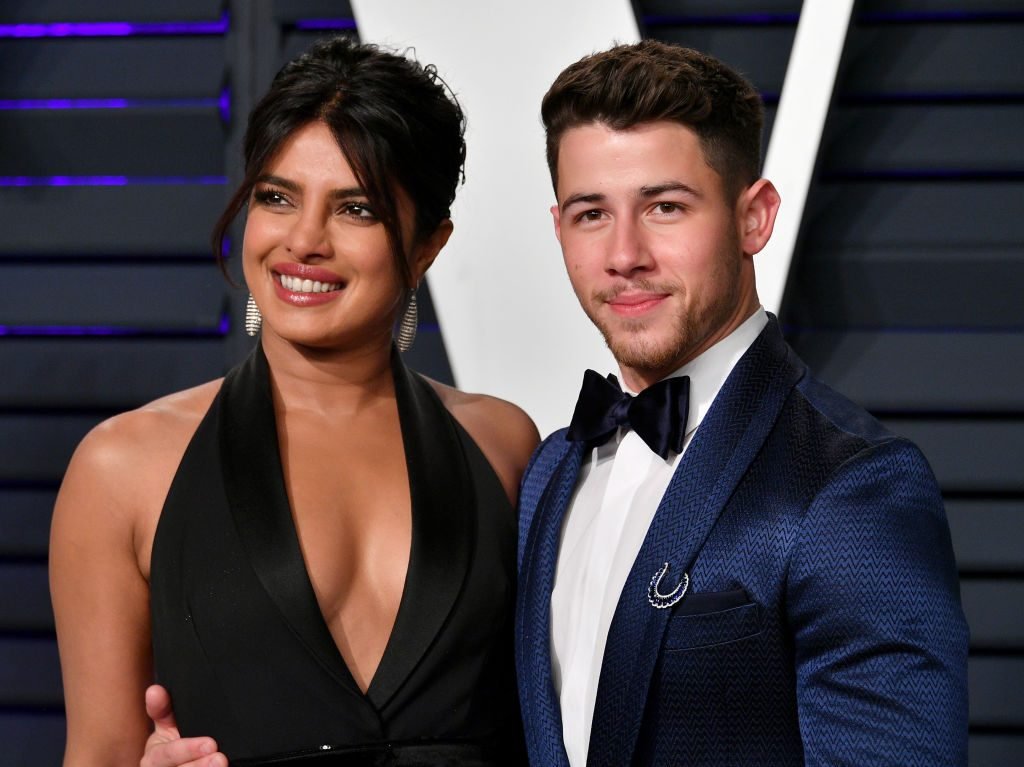 The latest example of it would be, Nick Jonas gifting a luxurious Maybach car to her wifey Priyanka Chopra Jonas after their comeback video "Sucker" hit the list of Billboard Hot 100. It was such great news for the Jonas brothers as it's the first time in their career that they were able to secure the first position in the Billboard list.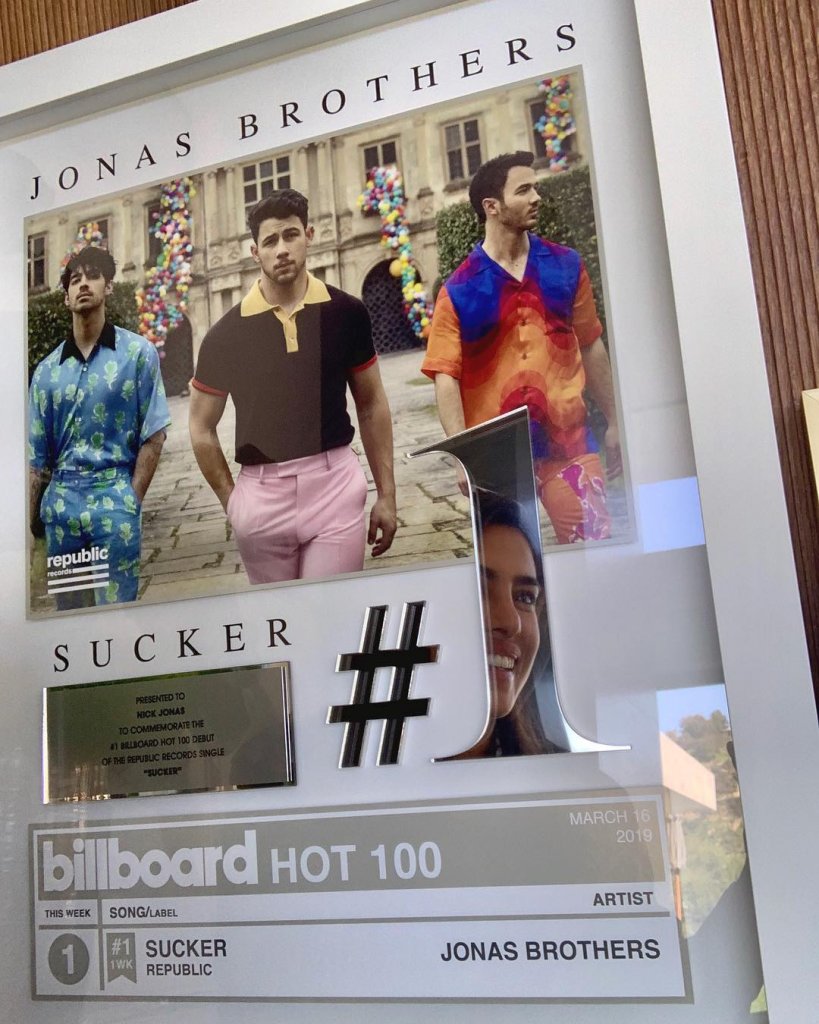 Priyanka Chopra has shared a lovely picture on the Instagram revealing the news where Nick Jonas and Priyanka Chopra is standing in front of the Maybach car and holding champagne meanwhile pretending to kiss. Priyanka was also seen holding her dog named Diana in the pic that she shared on Instagram.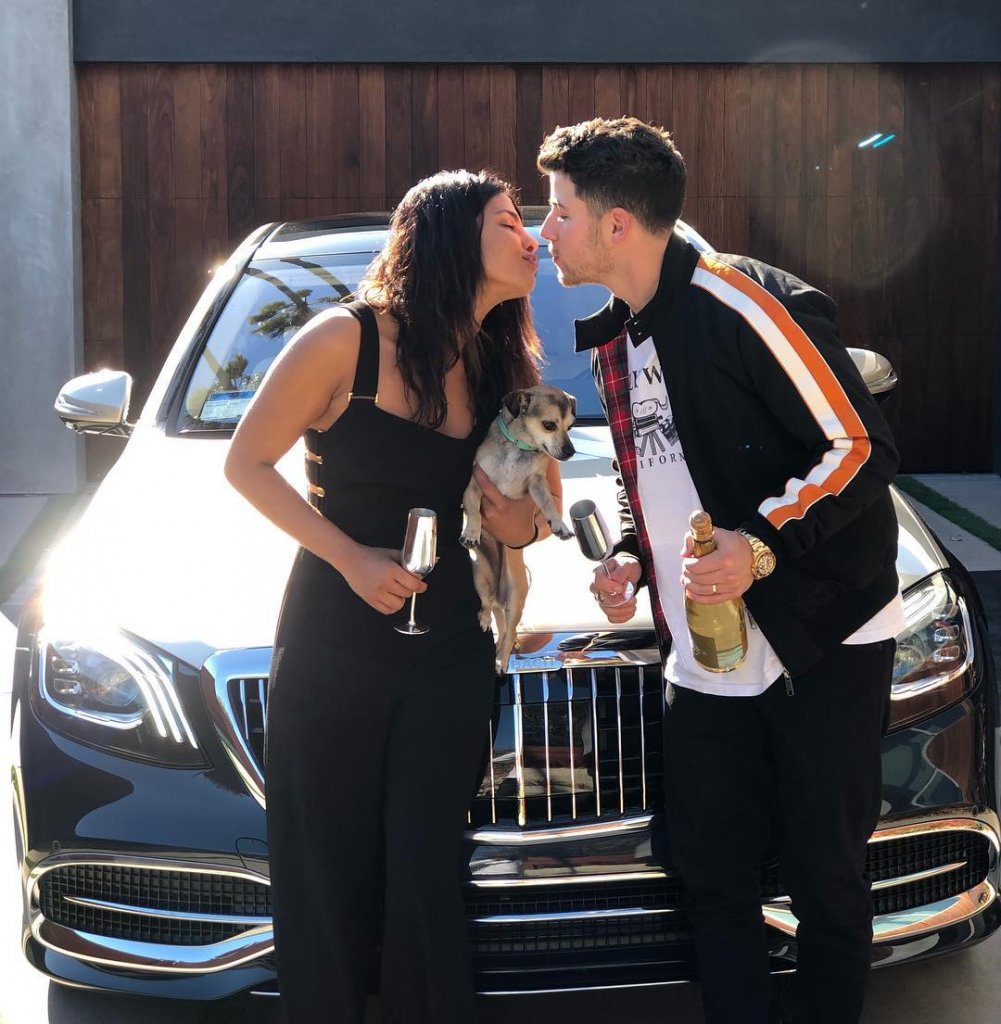 She shared the picture with the lovely caption that reads, "When the hubby goes number one.. the wifey gets a @maybach !! Introducing.. Extra Chopra Jonas.. haha .. I love you baby!! Yaaay! Best husband ever".
She has also shared her excitement on Twitter with the tweet, "The Jonas Brothers debut at No. 1 on Billboard Hot 100! OMG! I Could not be more proud of you guys (screaming inside)… Nick Jonas, Kevin Jonas and Joe Jonas."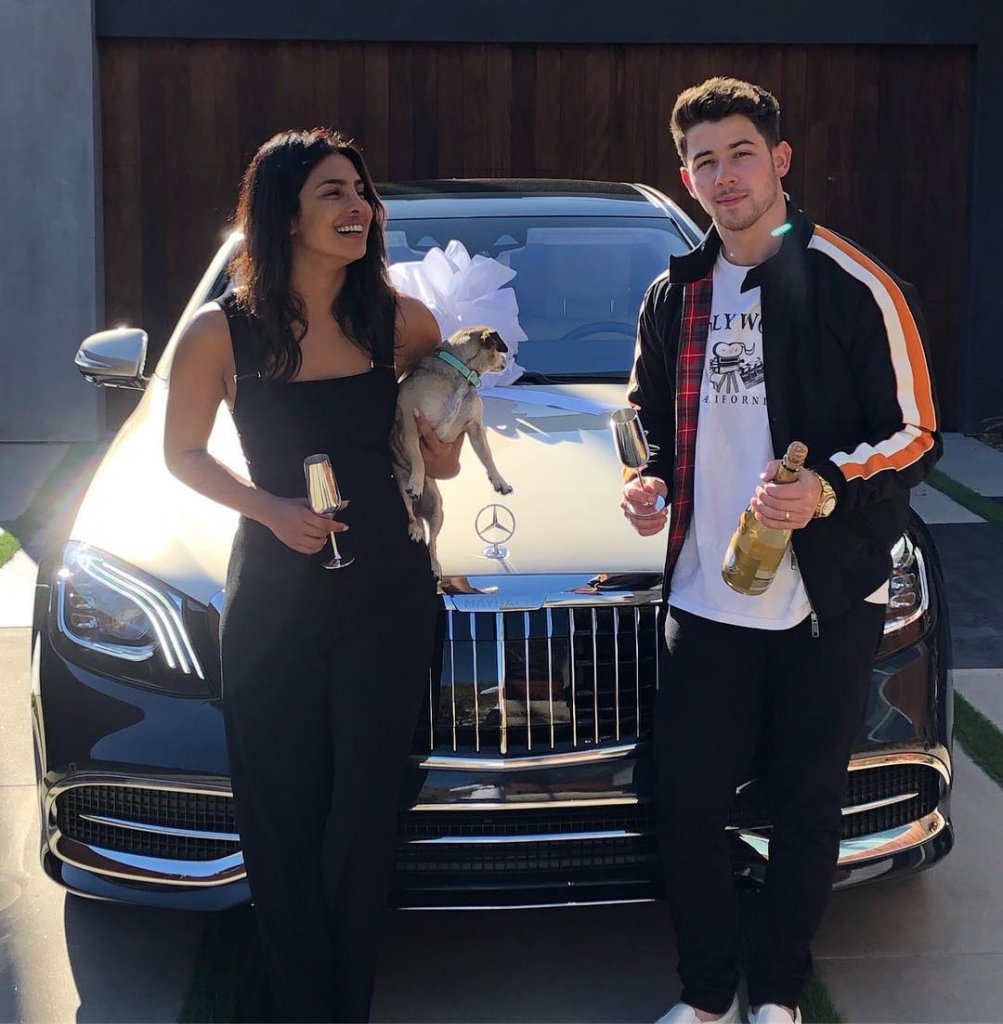 Well, god bless the happy couple and its really great to see them enjoying every aspect of life.
Read More: The Photographs of Terengganu Boy Playing With Cattle Have Gone Viral After Winning at an International Forum!