We are a "sucker" for good trolls. Trolls are fun and when it's a troll war between two friends, we know it's worth paying attention to. Nick Jonas and John Stamos taught us just how healthy and hilarious a troll war can be. Their friendship began in 2k18 and it has been a tumultuous troll journey since then. It started with John Stamos and his PDA for the boy band. From some harmless fashion nods to a troll war in full throttle, Nick Jonas and John Stamos have kept the fun alive in their bromance. They acted together in the TV series Scream Queens. Here's how they have been getting back at each other.
Read More: Nick And Priyanka Are Giving Us Major Goals With Their Holiday Celebration With Family
With the Jonas Brothers coming out of their 6-year long break, the fans are on their toes with excitement. John Stamos, apparently one of their biggest fans, has been doing his part to show his admiration for the band throughout this prolonged time.
The actor, John Stamos has been photographed in his Jonas Brothers merch for quite many times. This image of his donning a worn out Jonas Brothers tee got the world talking. This photo was taken at his rehearsal for the 4th of July concert in Washington DC in 2k18.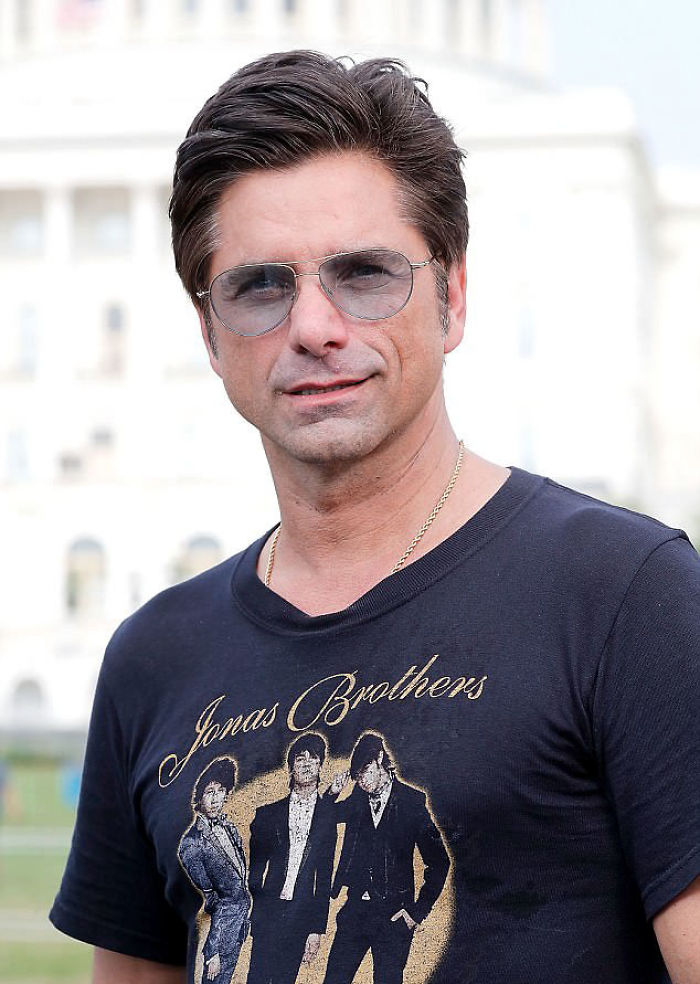 Then again, at the 2k18 American Music Awards, John Stamos was seen showing off his Jo-Bro merch. We see how he enticed Nick Jonas for his move.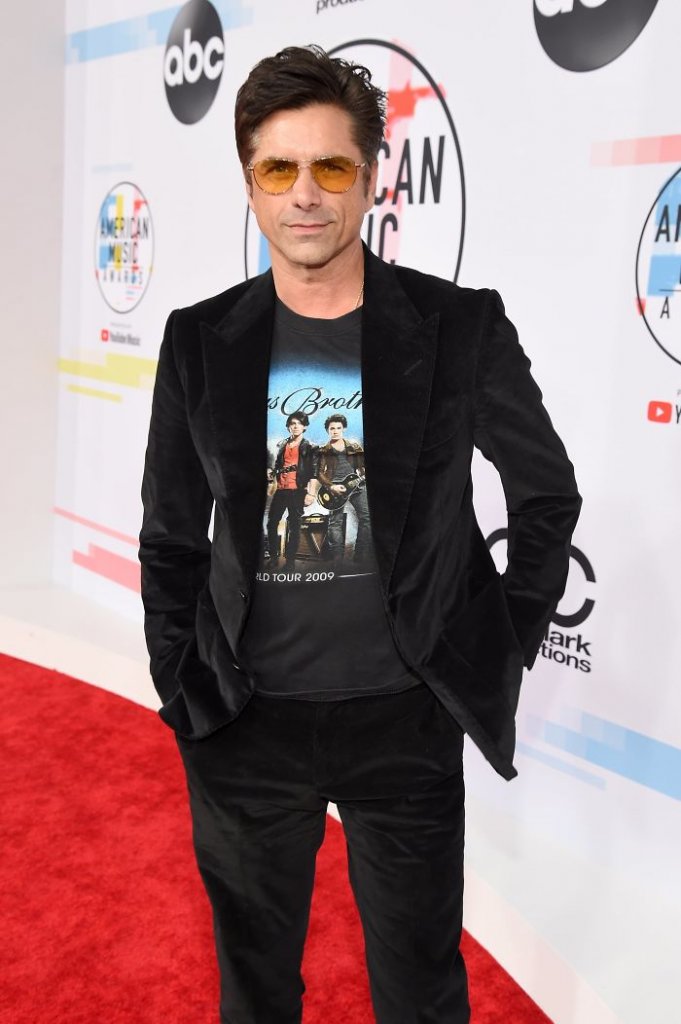 The fans finally got to see another chapter of this story when Nick Jonas donned a black hoodie with an image of the actor wearing the Jonas Brothers tee. Nick Jonas then posted it on Instagram, tagging the actor and captioned the image "it's your move".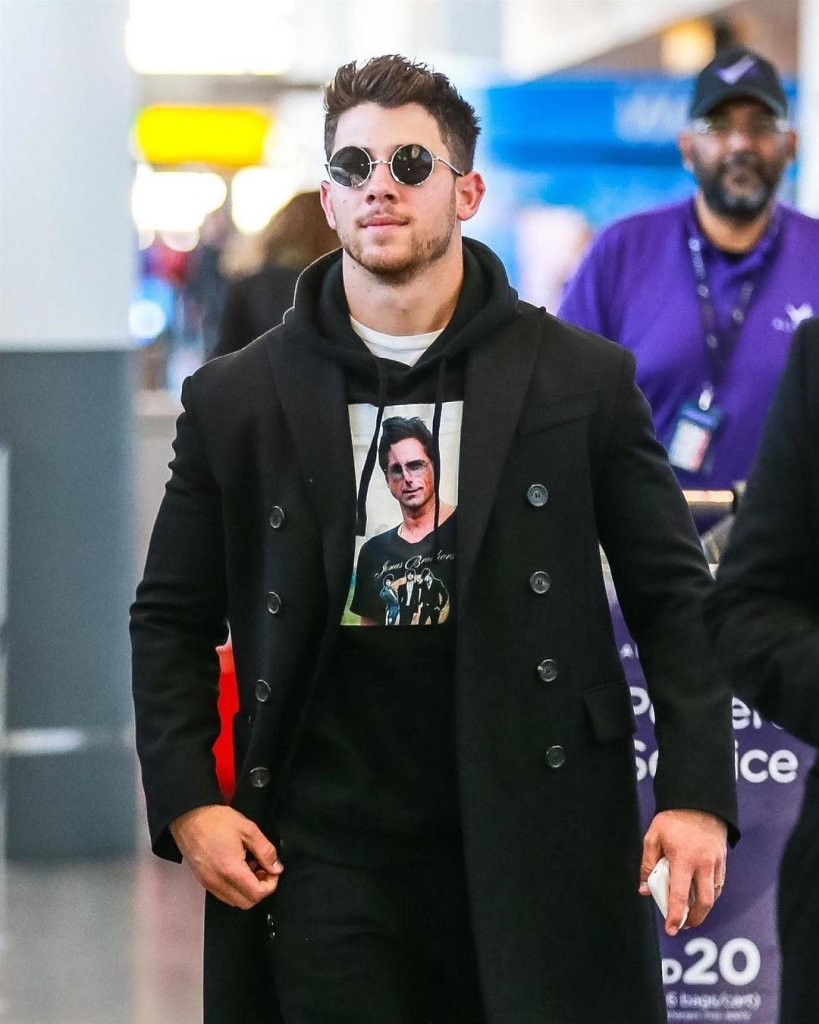 There's still more to the story guys. To answer Nick Jonas, the actor then posted an image where he was sleeping on a pillow. The catch? The customized pillowcase. John Stamos then captioned the image "I had the craziest dream last night…" We wonder what he must be dreaming about.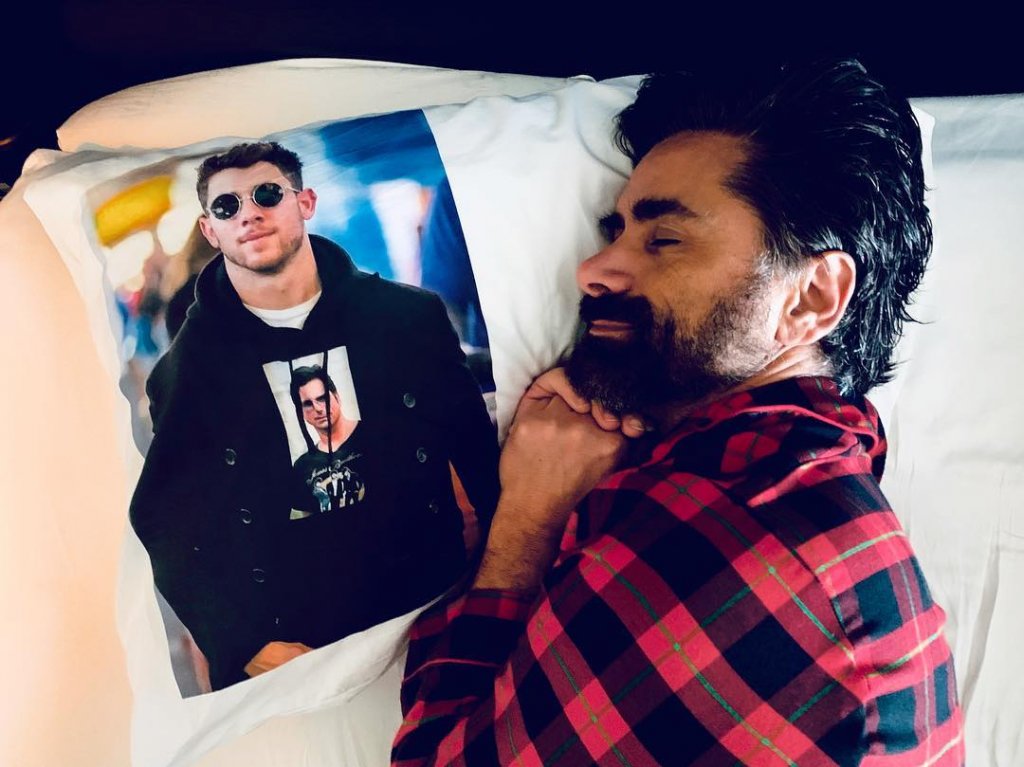 After Sucker touched the #1 position and was at the top of the charts, Nick Jonas posted an image of him sleeping soundly at night. He was tucked in a blanket that had the image of John Stamos sleeping with his customized pillow.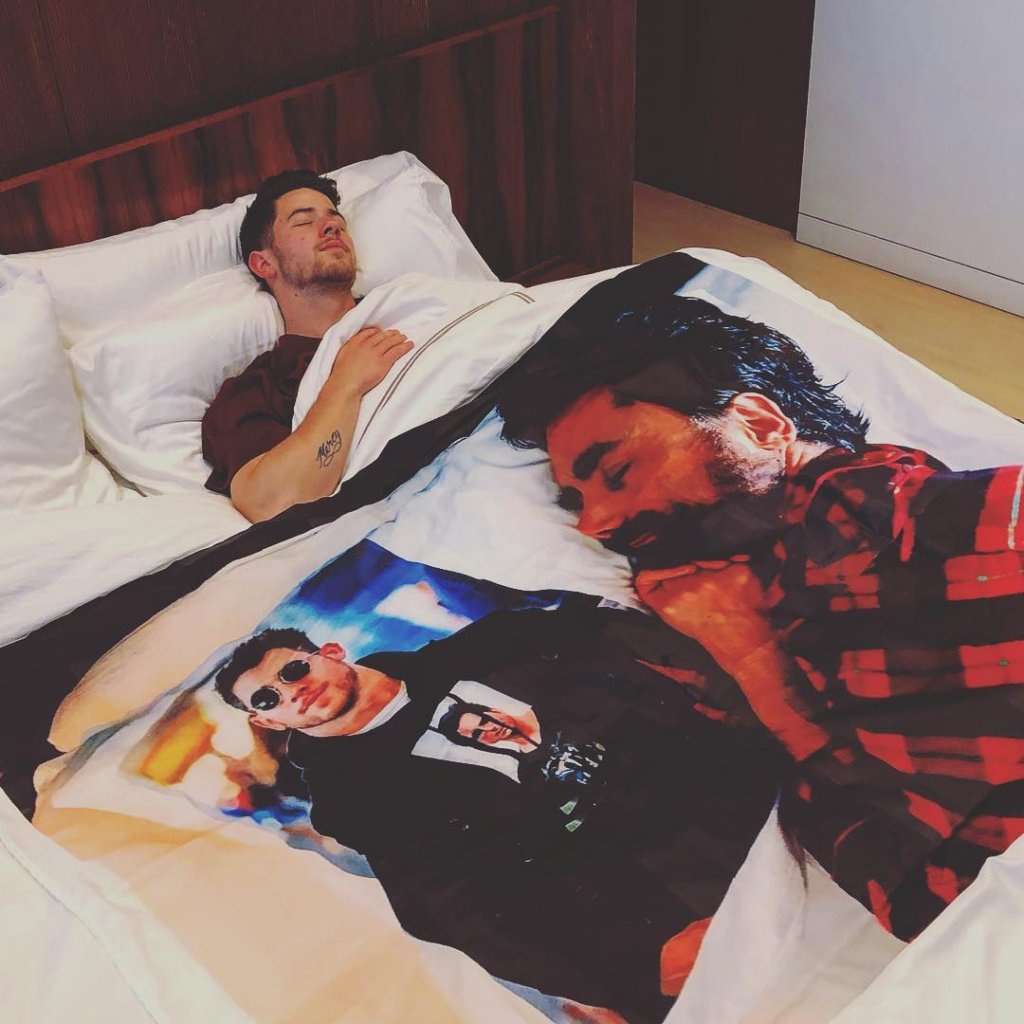 After Nick Jonas' turn, the actor is yet to make his move in this hilarious troll war. Till then, let's just have patience.