The terror of Coronavirus is everywhere, people are becoming so paranoid about the disease that they are doing everything they can to avoid it at any cost. You must have heard the story of the Chinese couple who got married while video chatting due to coronavirus, well, this is another kind of wedding while taking precautions for the same. More than 200 couples in the Philippines got married wearing surgical masks. They took their vows wearing the masks and they kissed too wearing the mask.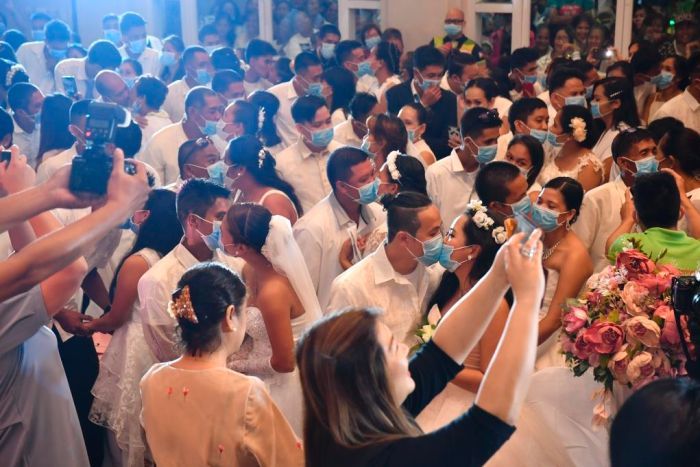 The story belongs to Bacolod city in the Philippines where this mass mask wedding took place. Around 200 couples were in the same hall taking their vows while wearing the surgical masks. The order was initiated by the Department of Health (DOH) who ordered the couples to avoid any sort of contact gesture among the lovers.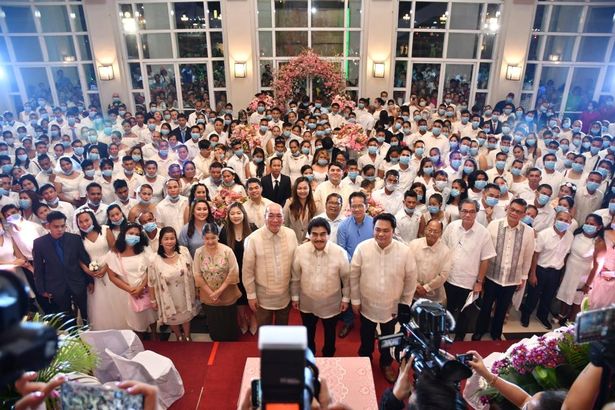 But it is not that easy to stop the lovers to express their love. People were still caught kissing each other after the wedding as the ritual says, but they were doing it wearing surgical masks. So meanwhile respecting the government rules they were also making sure their partner gets the real wedding.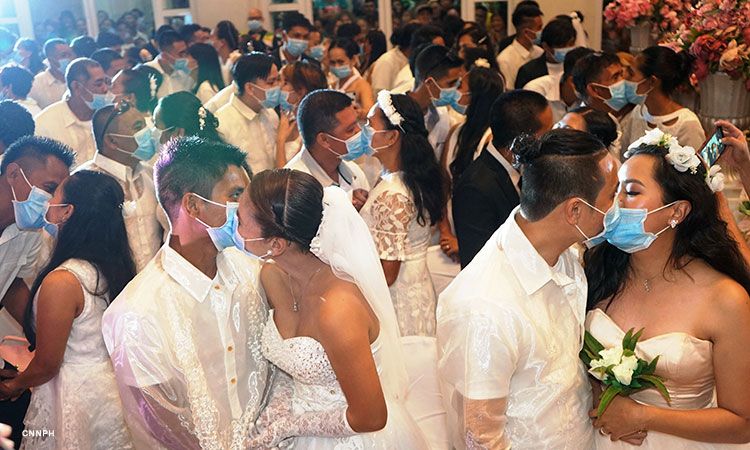 Apart from this, the government took other safety measures such as all the 200 couples that are taking a part in this wedding ceremony were asked to fill out the health declaration forms and require all the information to the government regarding their travel in the past 14 days and their health condition.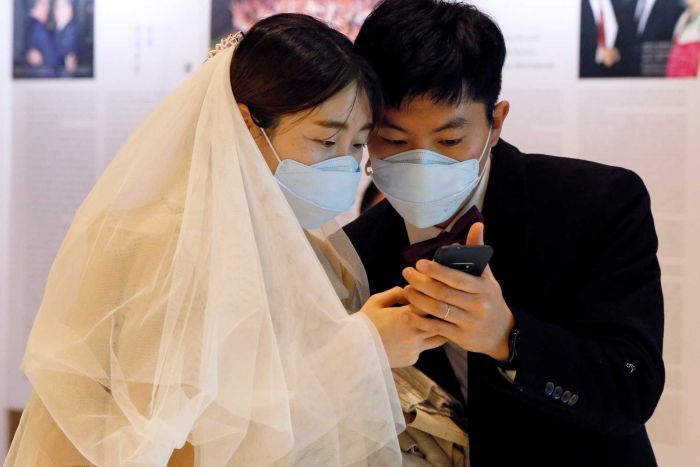 The Department of Health DOH, along with the Department of Interior and Local Government and the Department of Tourism has suggested that it would be safe if we take precautions before organizing such public events to avoid the risk of coronavirus and it should be applied everywhere else too.
Read More: 2000 iPhones Given By Japan For Free To Passengers Stuck On Ship Due To Coronavirus