This pandemic has made us experience a lot of heartbreaking moments and on the other hand it has also made us witness some really heartwarming moments. And today's new is the mixture of both. All the countries has asked its citizens to avoid making physical contact with others and follow all social-distancing protocols as the coronavirus is spread through physical contact. Keeping that in mind, this little girl who is just 10 years old has invented this hug curtains that let her hug her grandparents amid pandemic.
More Info: Lindsay Okray Facebook
The 10 years old girl named Paige belongs to California. She has created this 'hug curtains' using plastic. Apart from plastic she has made use of ziplock bags, tape, and disposable plate and has created this whole curtain from it. She has also added arms in the 'hug curtains' to put the arms of her and her grandparents so that they could hold each other. Paige attached the whole arrangement to their grandparents' door and called them for a quick hug and it was just so beautiful to see.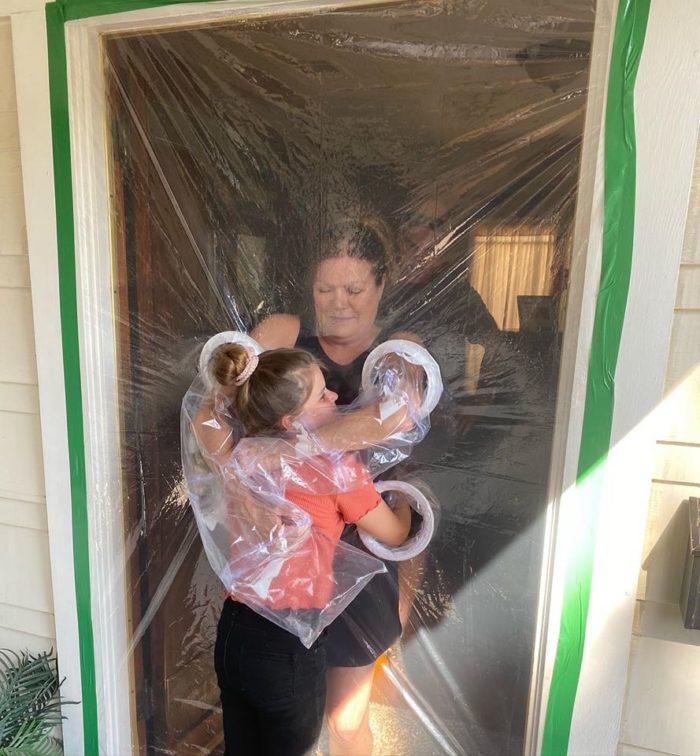 The news is quickly getting viral on all platforms as the ingenuity and thoughtfulness of this little girl has won everyone's heart. People are touched to see the love this little girl has for her grandparents. And as you can see through the videos and pictures that her plan is not only heartwarming but practical too. The girl is following all the social distancing protocols to avoid the spread of the infection with her invention of hug curtains.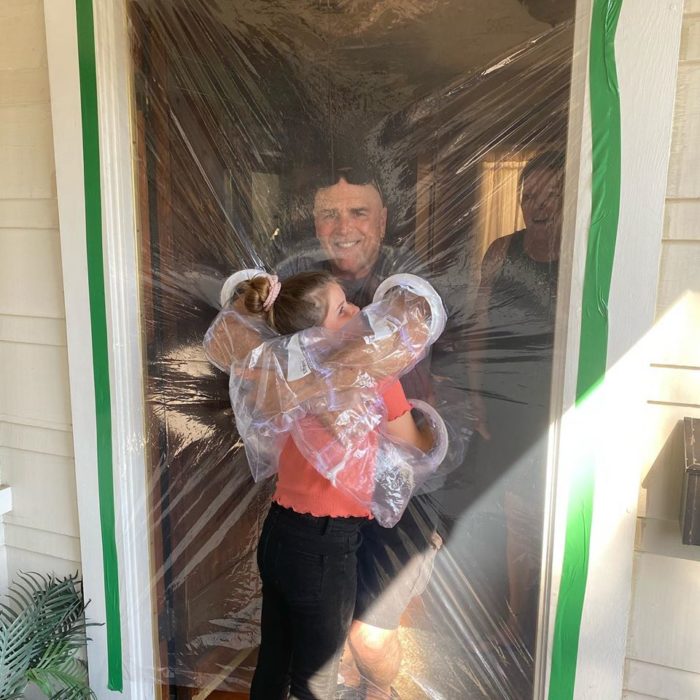 The post was made by her mother on Facebook who shared how she came up with an idea. Avoiding human contact has become really hard in some cases where we have witnessed the cases where doctors are breaking down in tears because they are unable to hug their kids. But I guess that is not going to happen anymore because this little girl has a solution for it.
Read More: Chinese Man Is Stunned After Knowing That Wife's New Born Twins Have Different Fathers