Remember back in childhood when we all used to make excuses for not going to school because at that time we really didn't have the maturity to understand that how important it is to go to school and attend the classes. But this little Filipino boy who is just seven years old takes his 1-year-old baby brother to classes every day. He does this because there is nobody at home to take care of him besides him and if he stays at home to take care of his baby brother then he won't be able to attend the school.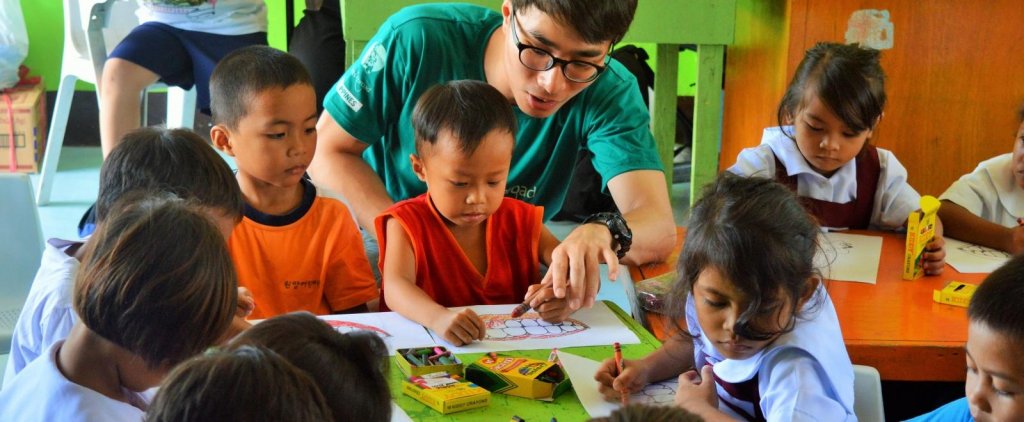 The story of this Little Filipino boy who is named Justin is shared by her teacher, Madam Lie. She shared his story on Facebook in a post with a caption that states the condition of Justin and the reason behind him bringing his little brother to school every day. Justin's family only has her grandmother who has to go to farm regularly to work and there is nobody left at home to look after him and also he doesn't want to skip school so he will be carrying the one-year-old to the school daily.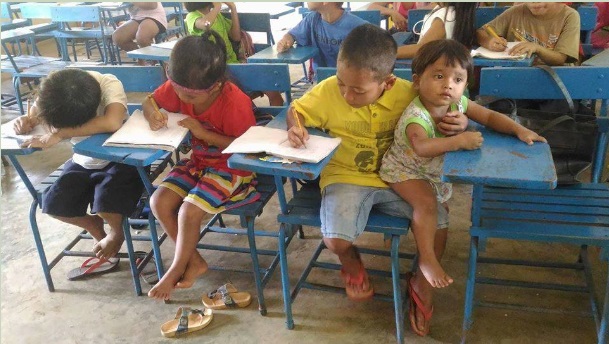 The teacher shared the picture of Justin carrying his baby brother in his arms meanwhile doing his homework. Justin studies in a government school in the Salvacion Village in Magallanes. He is in first grade. The story of Justin made him an overnight star because people appreciated what he was doing and felt sympathy for him. Netizens praised the 7-year-old Filipino boy and also was amazed by the fact that he is so mature for his tender age. The dedication of Justin and his sense of responsibility for his family is truly undeniable.
Read More: The Viral Story Of An Indonesian Man And Beautiful English Girl Who Fell In Love And Married Each Other