Siblings fight all the time and some times make it pretty tough for the mothers to handle them. But a recently reported incident is the next level of it. This time the siblings who are apparently identical twins found fighting with each other in their mother's womb! Weird, right? But it is indeed true as they were captured while they are at it in the ultrasound scan that made even doctors wonder.
More Info: China Daily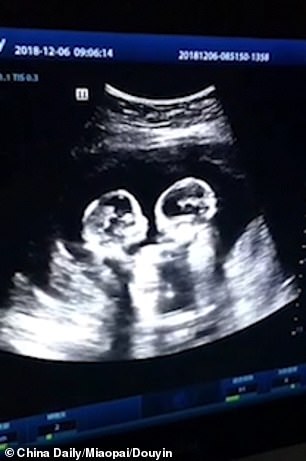 Twins can be a lot to handle but they also bring twice as joy to the parents. And these two identical twin girls named Cherry and Strawberry were spotted having a little fight in their mother's womb when she was just four months pregnant and that made them an Internet star even before they were born. The father of the girls is very much surprised by this incident. The footage of the ultrasound scan that went viral was filmed by him when they both went for a checkup.
The father of the kids also mentioned that when they had another checkup back in January the twins were hugging each other in the womb. 'We were so touched. The babies were so small and they knew how to look after each other. I believe they will live with each other in harmony when they grow up,' Mr. Tao told The Paper.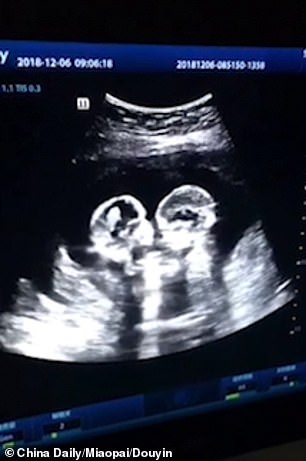 He uploaded the video through a short-video app named Douyin. The video went viral in no time making these girls an internet star. The video has got 2.5 million likes and 80,000 comments so far. The girls are now born healthy via C-section and were nick-named Cherry and Strawberry after their mother's favorite fruits.
Below is the video of the Identical twins having a fight in their mother's womb:
Read More: Man Shares Inspiring Transition Photos After Quitting Smoking And Got Praised By Netizens