Each one of us has some days in our lives when we feel very sad. Every one of us deals with it in different ways. There are some who are expert in comforting other people while some pretend that everything is fine. Also some people on seeing the sad person become sad themselves and it is the sad person who ends up comforting the former one. No doubt it makes us feel good when we have someone by our side. This someone is not present in everyone. It isn't a natural thing in everyone. So, to help those we have few steps of guidance. You can also call it a manual. John Saddington has shared some step by step illustrations that will definitely help you to make any sad person feel better. These illustrations will no doubt serve as the best way to take care of and to bring that lost smile in any person's face.
More Info: John Saddington
Read More: Hilarious Comics About Winters That You Can Easily Relate To!
So scroll down below to see the 10 steps which will help you to take care of any sad friend of yours and will help you to recover their mood!
1. Lay out a blanket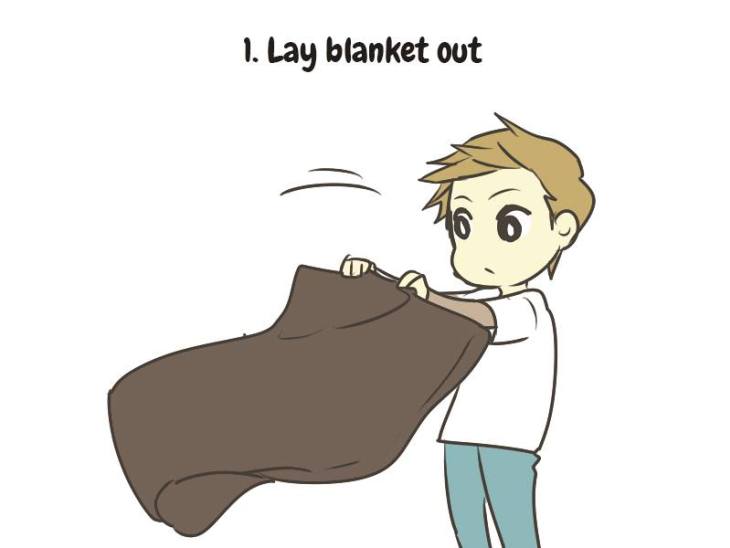 2. Pick up the sad person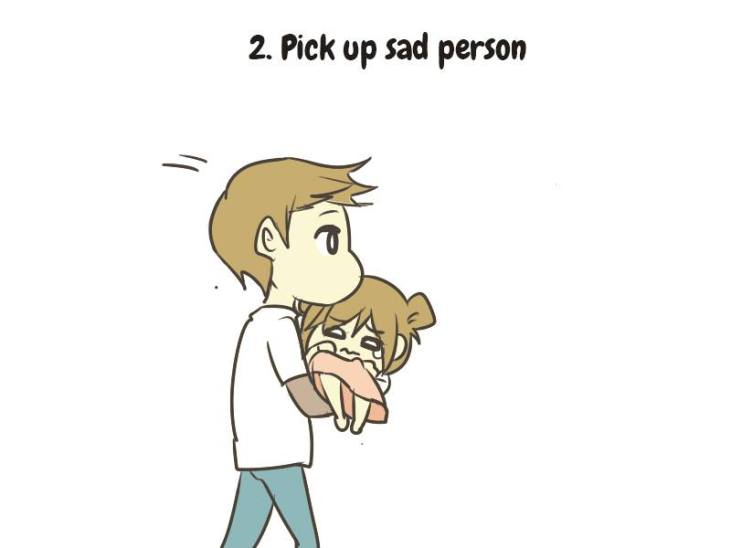 3. Lay down the person on the blanket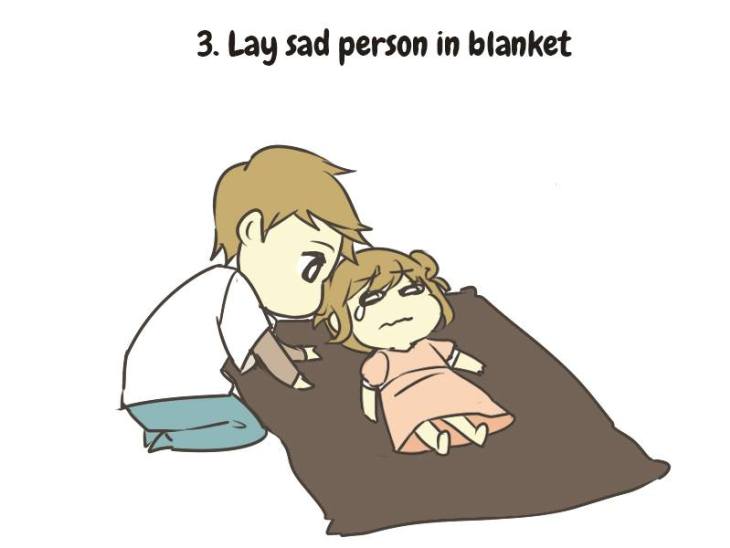 4. Roll the person in the blanket like a sushi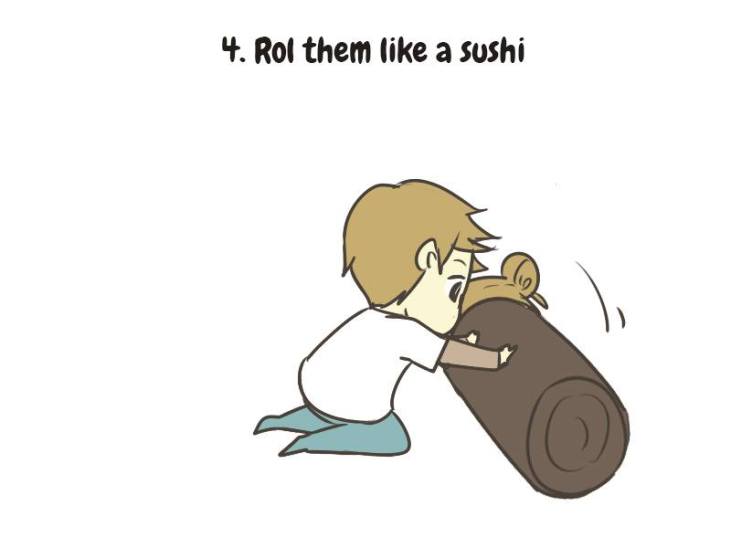 5. Now place the person whom you rolled into a sushi on a bed or a couch or on any comfortable place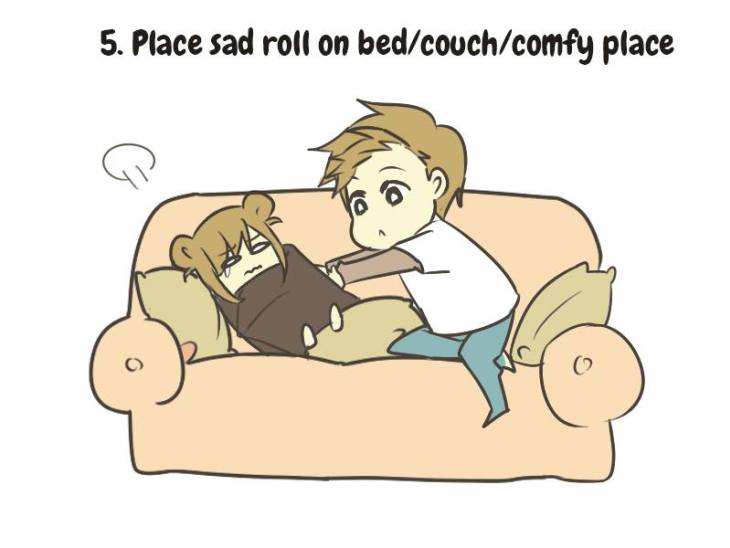 6. Bring the sushi roll close to yourself and give them a hug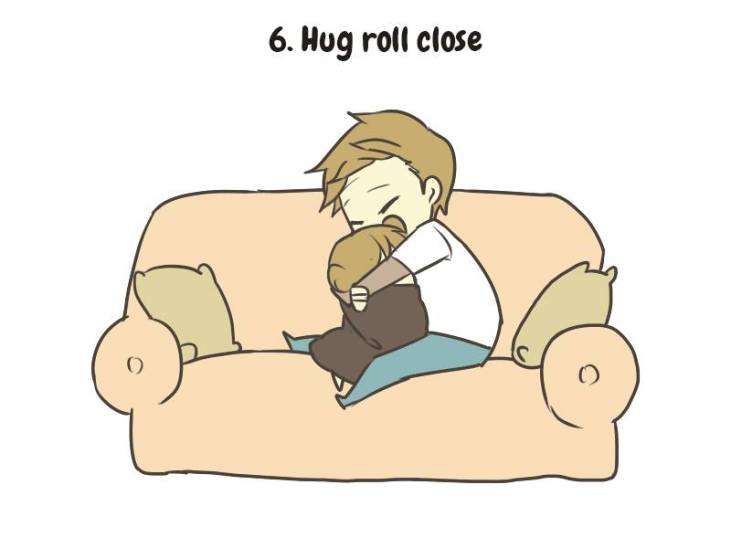 7. Play any of the favorite movies of the sad person
8. Feed the sad person with some snacks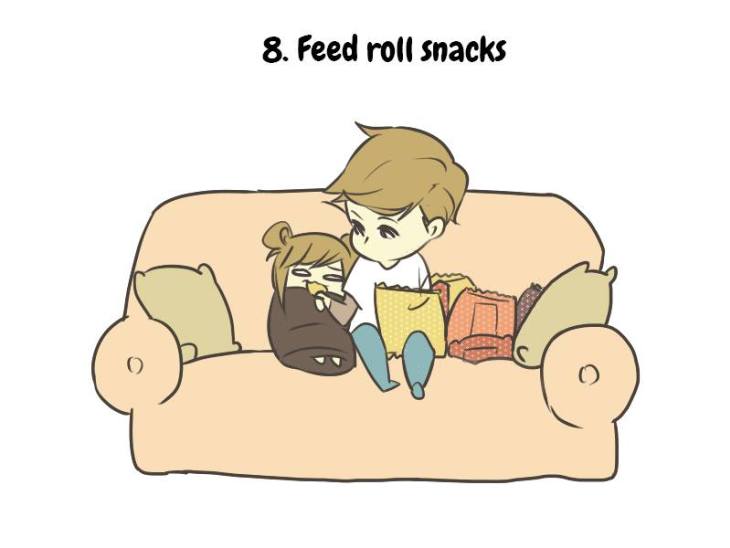 9. Ensure to keep the sad person hydrated as crying can make him\her dehydrated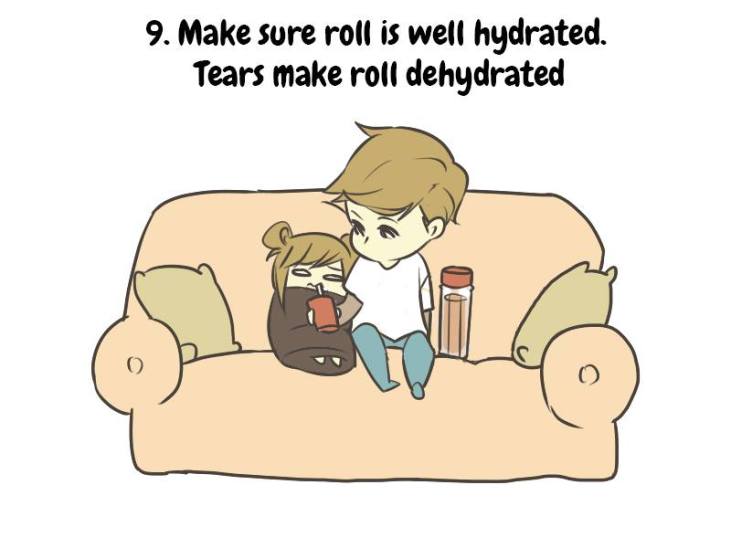 10. And finally, the person is a happy little sushi roll!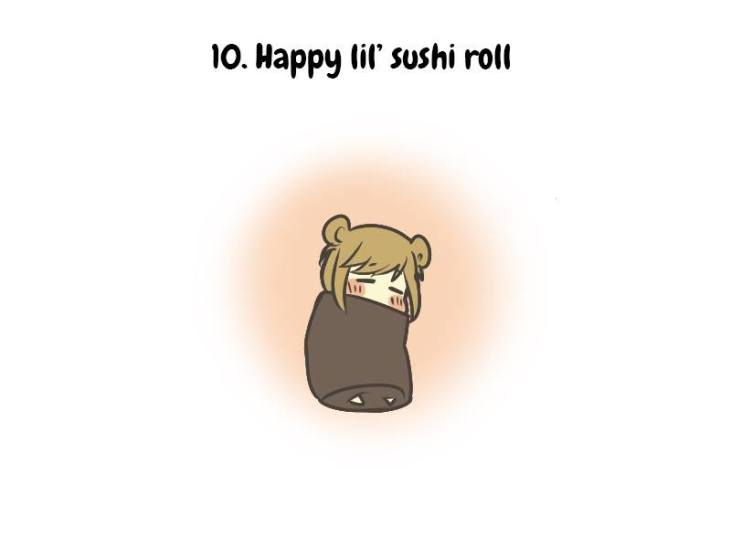 Also Read: Artist Illustrates Everyday Life With His Wife And A Newborn Baby And A Dog