The love story that started almost two years ago has ended up giving everybody major relationships goals. The meeting of Priyanka Chopra with Nick Jonas definitely makes a good "How I Met Your Father" story and PeeCee believes it too. Recently Priyanka Chopra has shared some throwback pictures of Nick Jonas of Met Gala 2017, the event where they first met and wrote on her story, "The story I will definitely tell our future kids".
More Info: Priyanka Chopra Instagram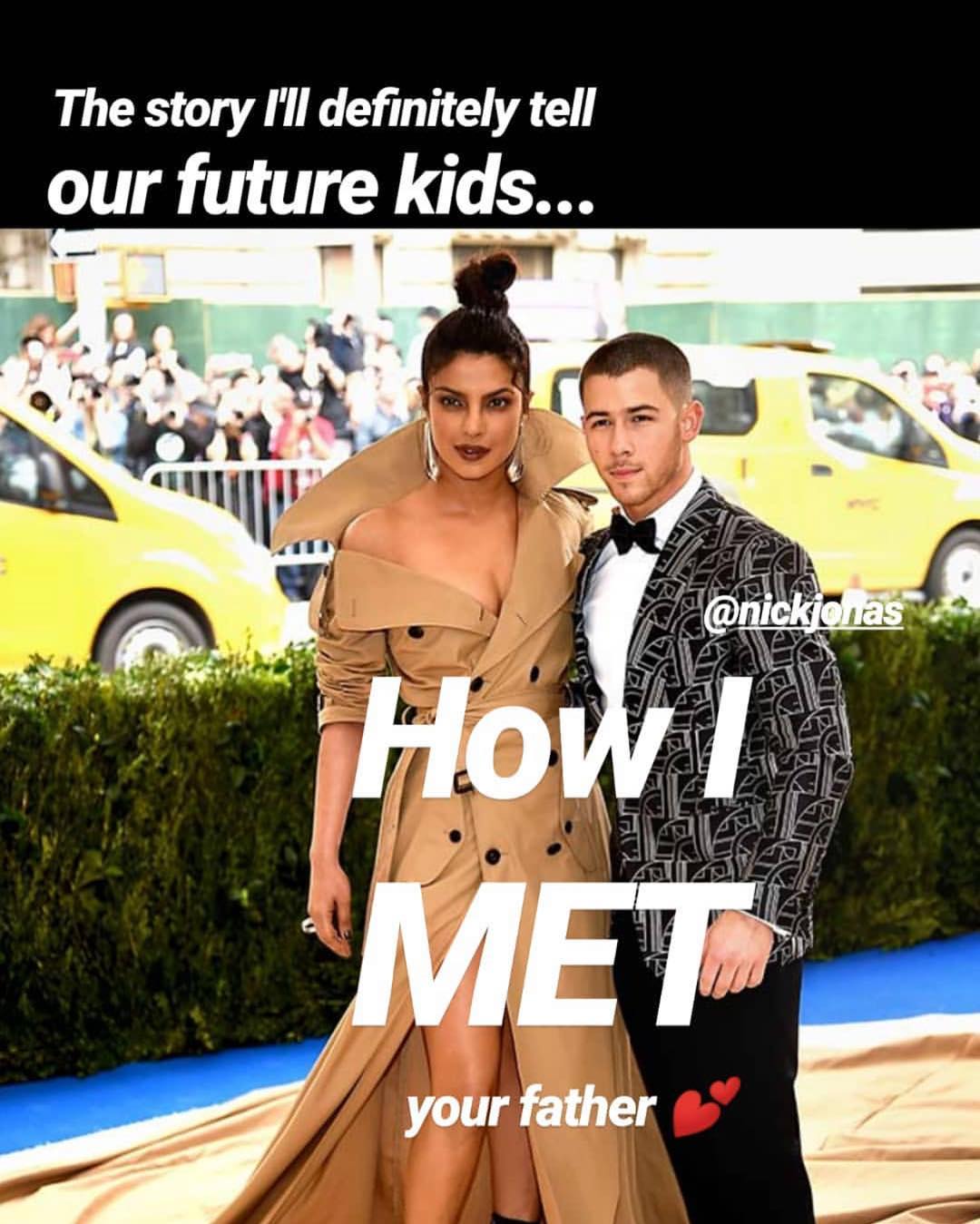 The pictures were shared by Priyanka Chopra on her Instagram handle through stories and posts. She has shared some throwback pictures from the Met Gala 2017 along with Met Gala 2018. In the first story, there was this picture of Nick and Priyanka captioned "The story I'll definitely tell our future kids." Another picture was posted right after it which was the same picture, but she just added "How I Met Your Father" to it.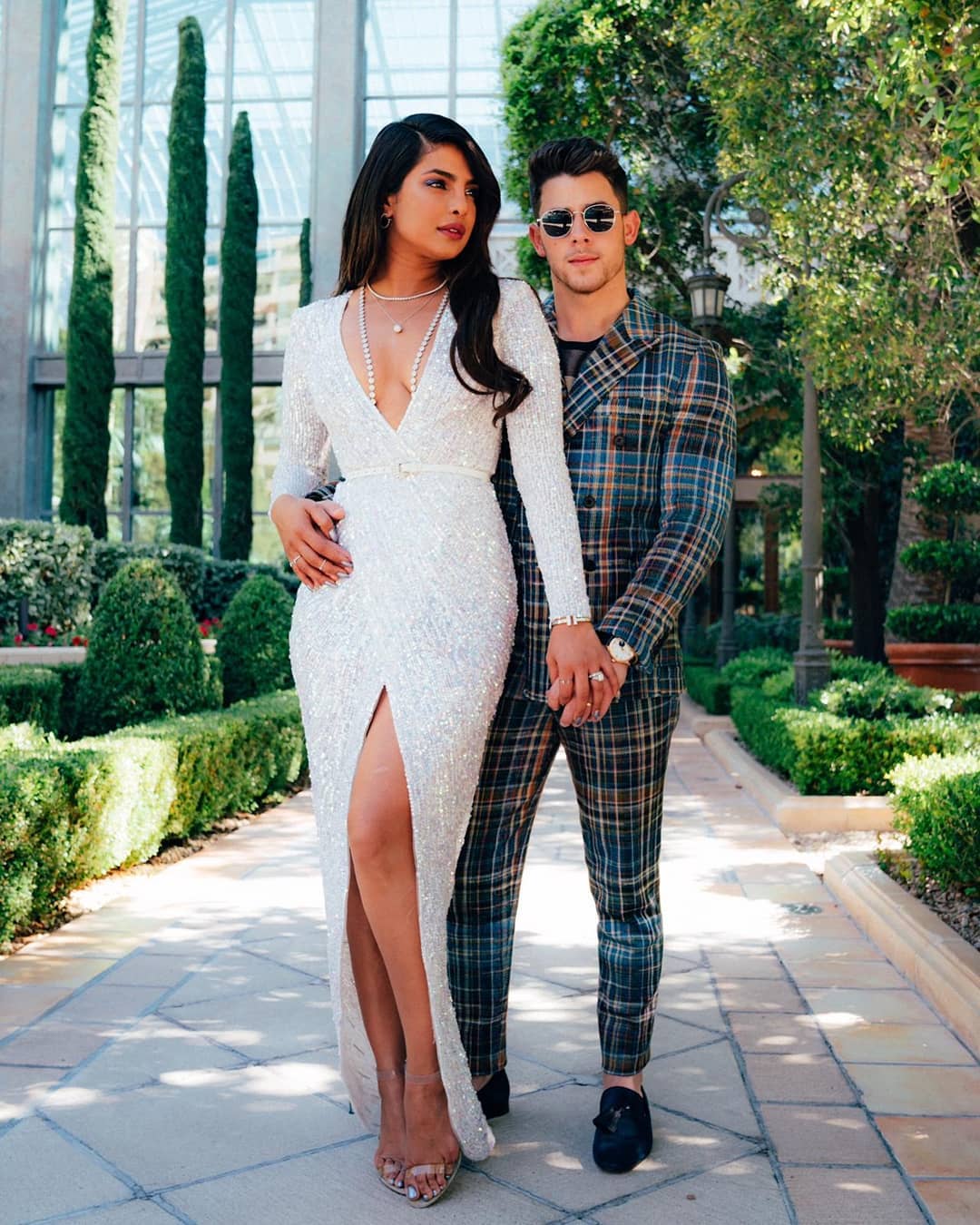 Along with their couple photographs, Priyanka also shared her singles from Met Gala 2017 and 2018. In Met Gala 2017, Priyanka Chopra was wearing a khaki colored 'Trench-coat' gown with black boots. In Met Gala 2018, she was seen wearing a red gown with significant head jewelry that was really adding up to her looks.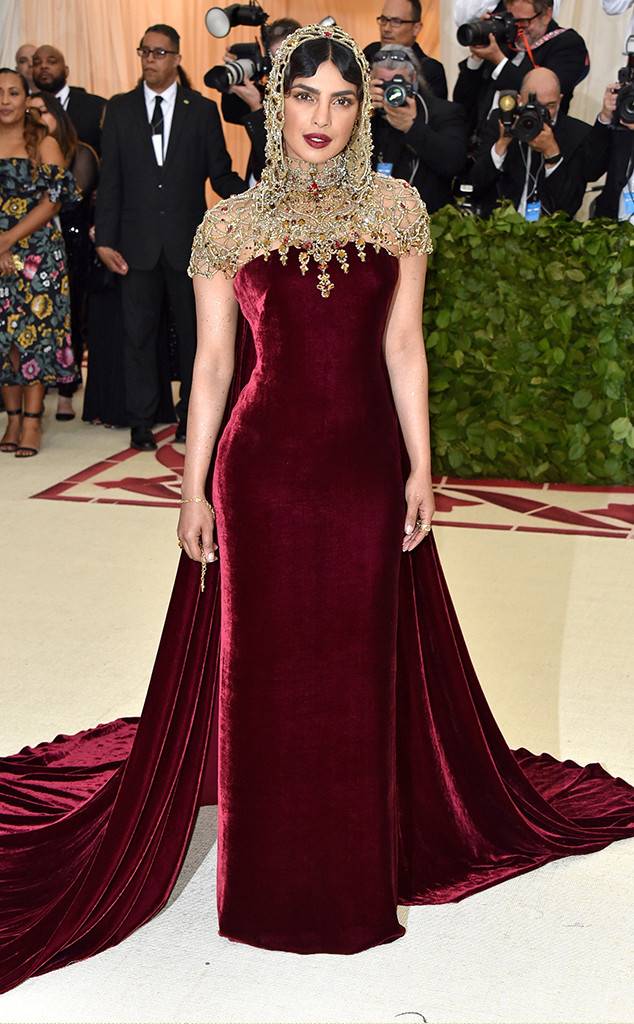 But despite all this, the main highlight of the throwback pictures remained Priyanka's adorable pictures with Nick Jonas and also the fact that she used "How I Met Your Mother" reference in her Instagram feed.
You May Also Like To Read: Priyanka Chopra Sparkled In White Gown On Red Carpet Alongside Nick Jonas At Billboard Awards
The love story of Nick Jonas and Priyanka Chopra has been a real roller coaster ride. Many people believe that they married way too soon and they should have waited to take such a serious step but the couple has always dodged such opinions about their married life which was only fair.