In Australia, the event of Thanksgiving is not celebrated by the celebrities and others in a grand manner the way it is celebrated in the US. Like other years, this year also the celebrities have shared whatever they are thankful for. Some celebrities have shared their family pictures which they have never shared before.
Scroll down below to see how your favorite celebrities celebrated Thanksgiving in 2018!
1. Mindy Kaling
Mindy Kaling wrote, "Thankful for her. Happy Thanksgiving," as she was happy for Katherine, her daughter born on December, 17.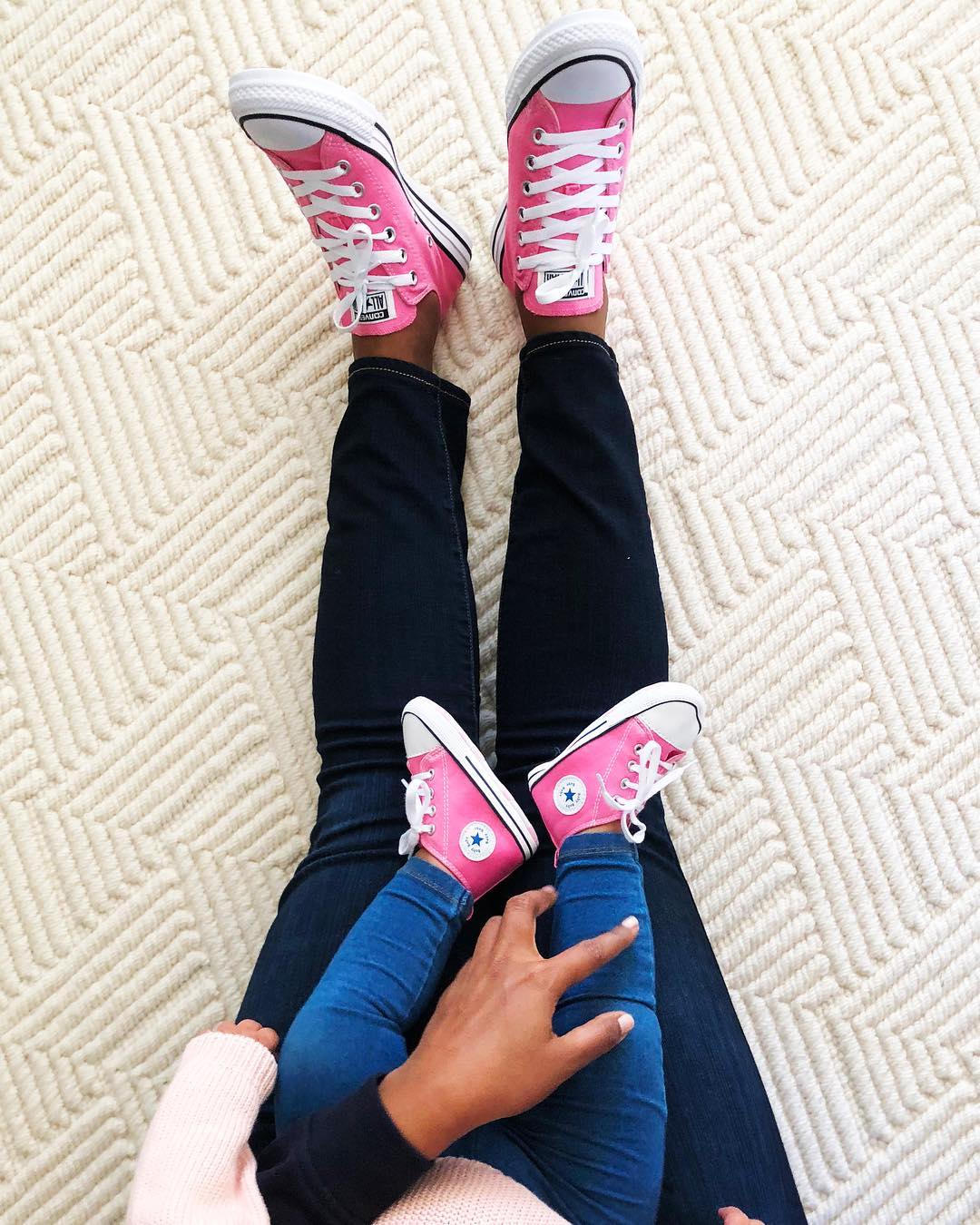 2. Diane Kruger
Diane Kruger gave a shout-out to her first child whom she welcomed in November with the Walking Dead's Norman Reedus. She wrote, "Favorite time of the year
Happy Thanksgiving everyone
I have A LOT to be thankful for this year and I count my lucky stars to have met you @bigbaldhead and for sharing life's many blessings with you."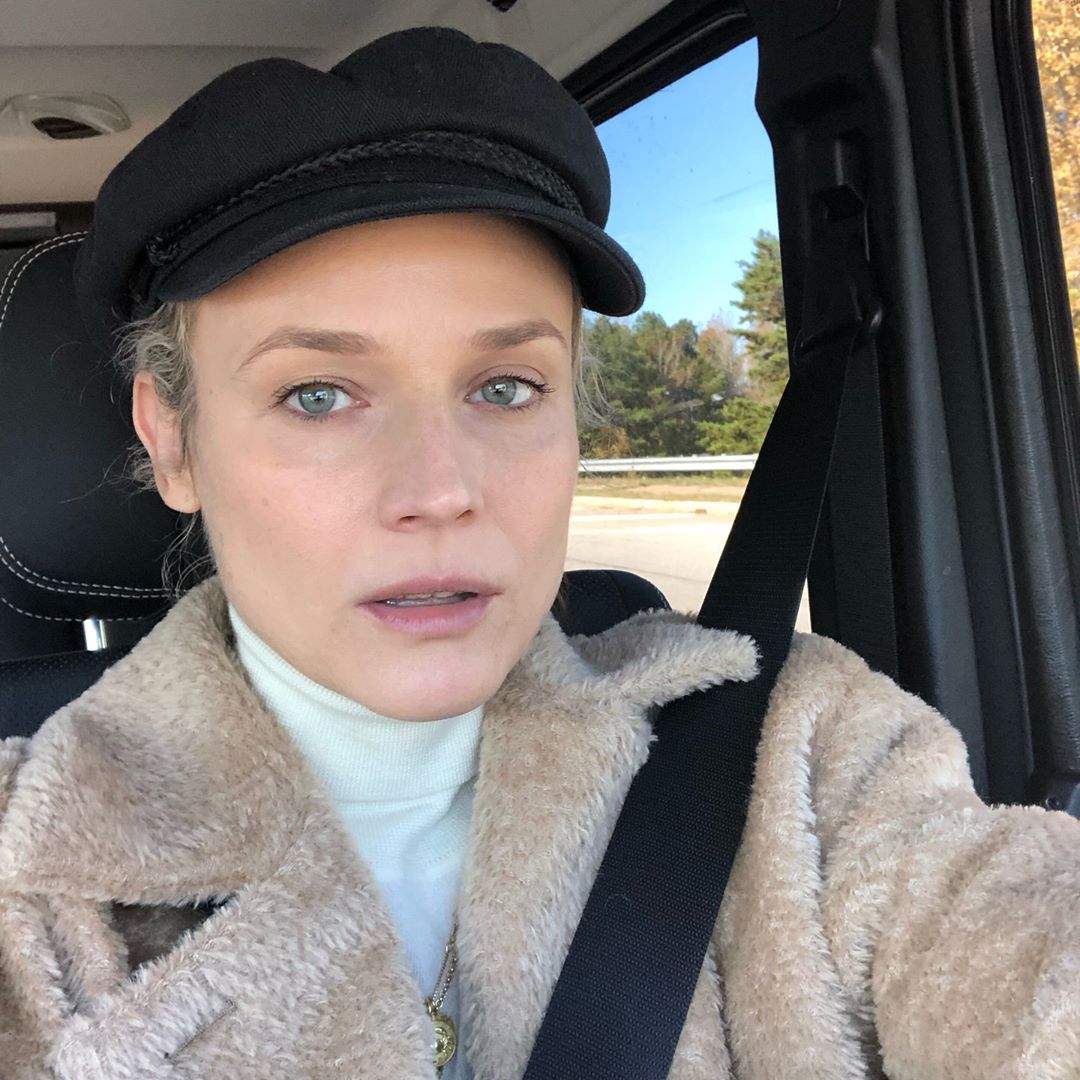 3. Reese Witherspoon
Reese Witherspoon wrote, "It's almost Turkey time, Y'all! I am grateful for a day spent with loved ones eating, laughing and making memories."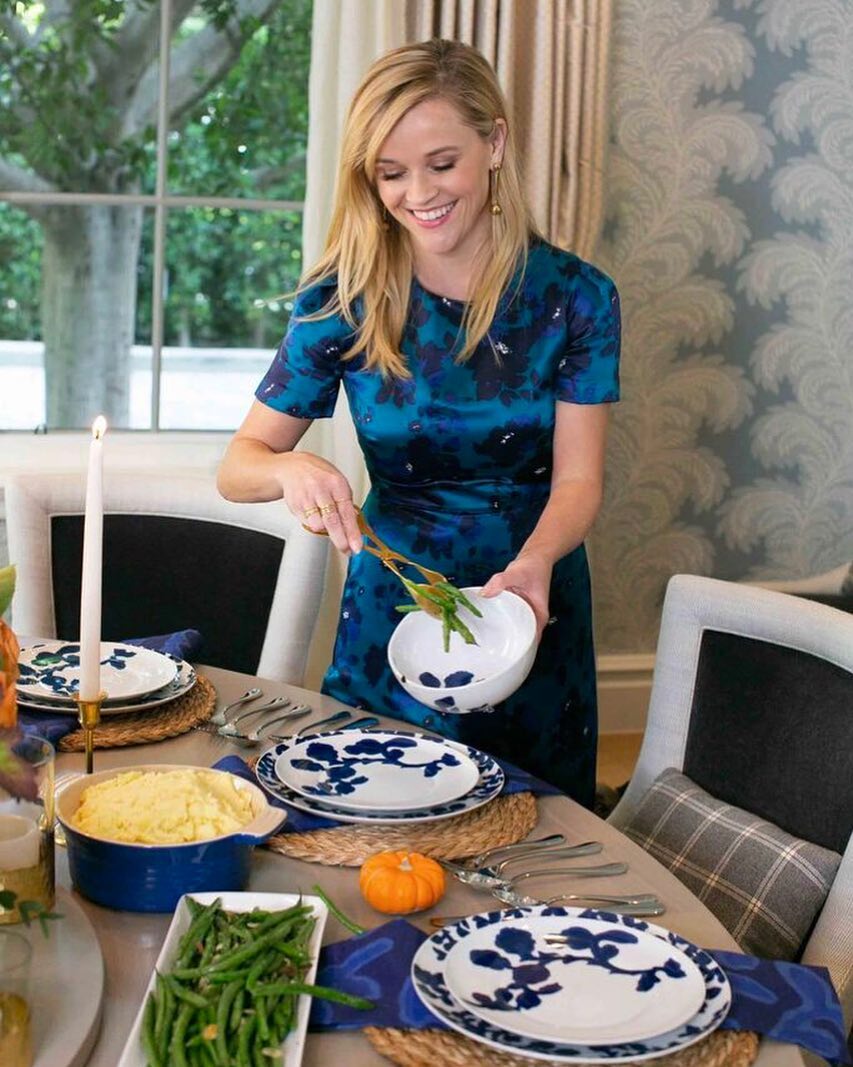 4. Gabrielle Union and Dwyane Wade
This year Thanksgiving was a very special eve for Gabrielle Union and Dwyane Wade, who welcomed their daughter Kaavia James Union Wade recently through a surrogate.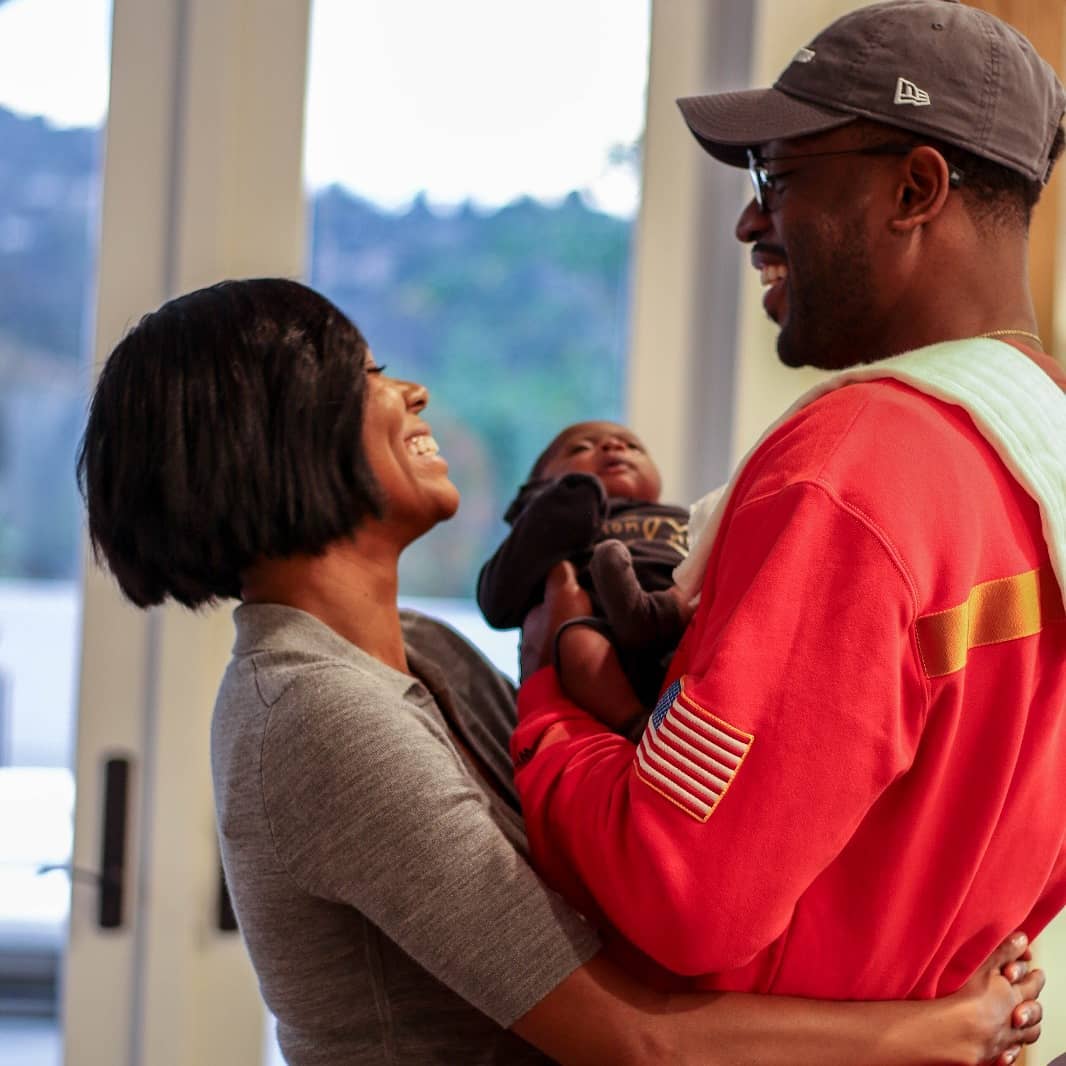 5. Kris Jenner
Kris Jenner shared a throwback picture with her children for Thanksgiving. She wrote, "Happy Thanksgiving Guys!!! I am so thankful for all of you. Thank you for all of your love and support always… what a gift life is. Enjoy every precious moment… I am so thankful for and cherish these 6 amazing blessings and all of my beautiful grandchildren… I give thanks to God every single day. I love you."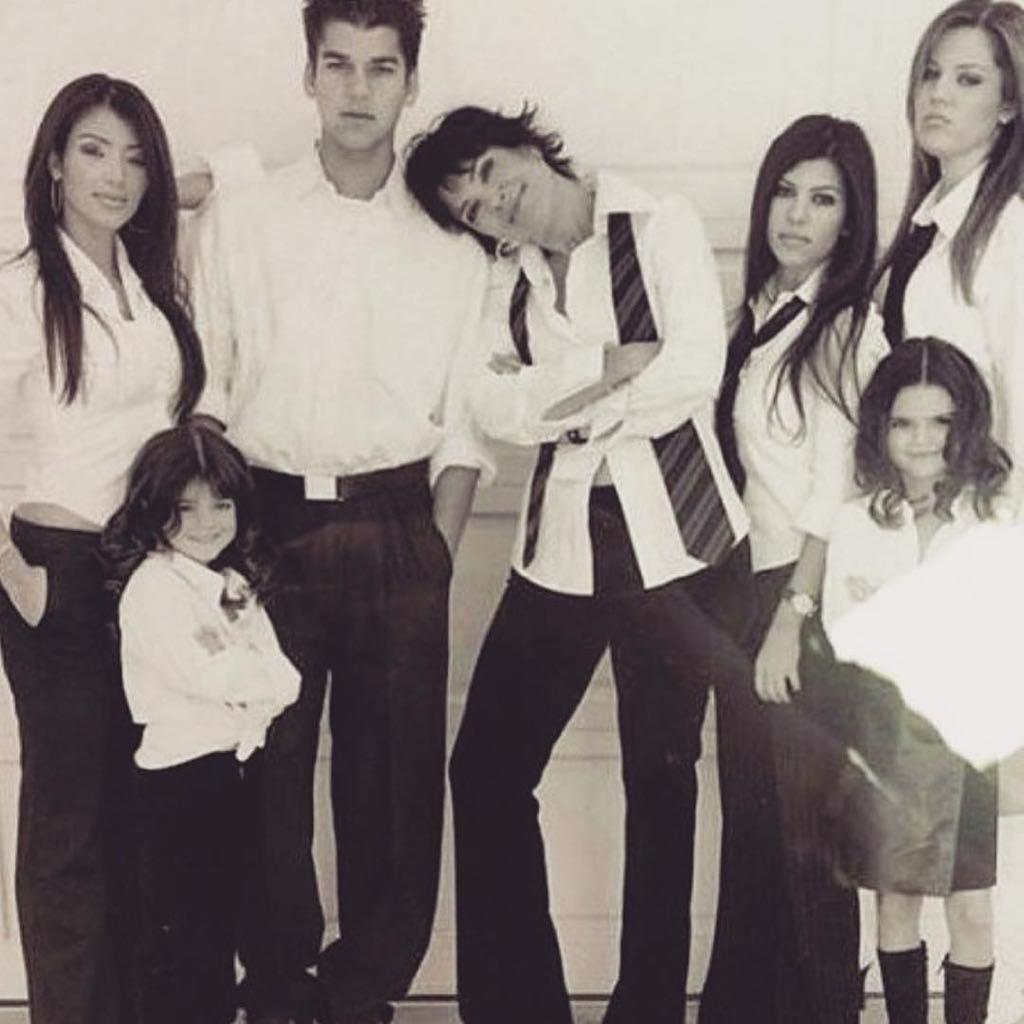 6. Jennifer Lopez and Alex Rodriguez
Jennifer Lopez and Alex Rodriguez shared a picture of them with their children. Alex wrote, "Thankful for mornings like this with the ones I love most. I am truly blessed. #HappyThanksgiving to all of you and your families."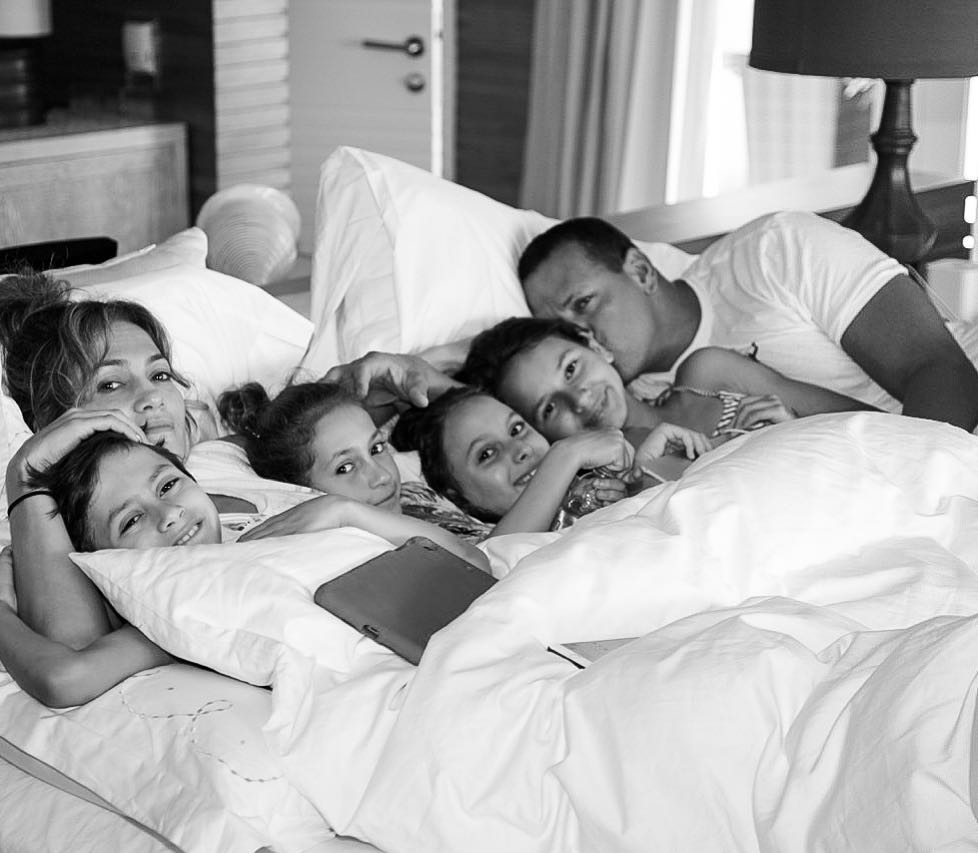 7. Hilary Duff
Hilary Duff posted a photo of Luca, her 6-year-old son holding his younger sister Banks. Hilary Duff welcomed her daughter Banks in October with her boyfriend, Matthew Koma. She wrote, "4 weeks since our special gift arrived! These two are my greatest joy. #gratefulEVERYDAY."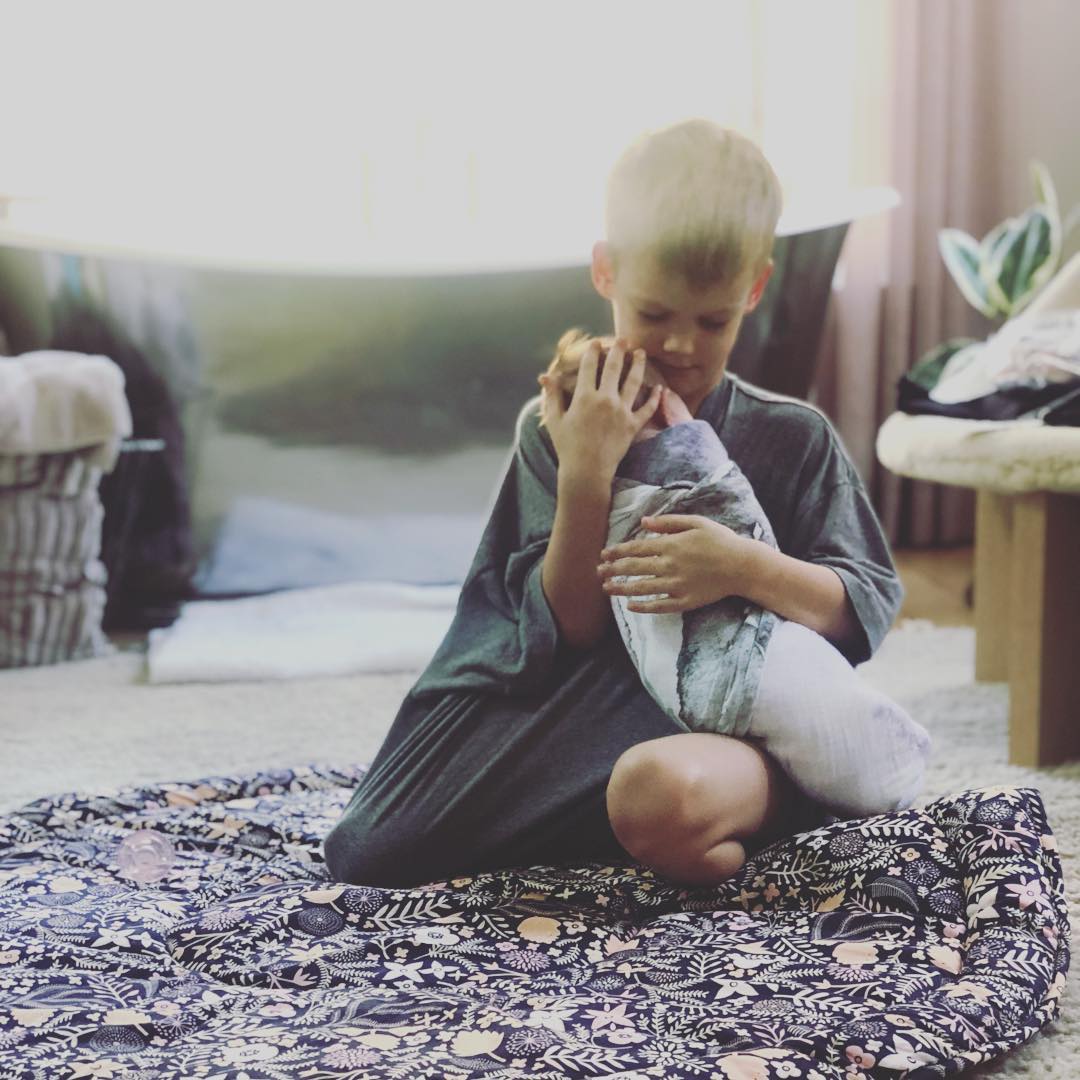 8. Gisele Bundchen
Gisele Bundchen shared a picture with Patricia, her twin sister with the caption, "Each day I am grateful…but today is extra special as I get to reflect on the many blessings in my life. My heart is full. I wish much love to all of you and your families! Happy Thanksgiving!"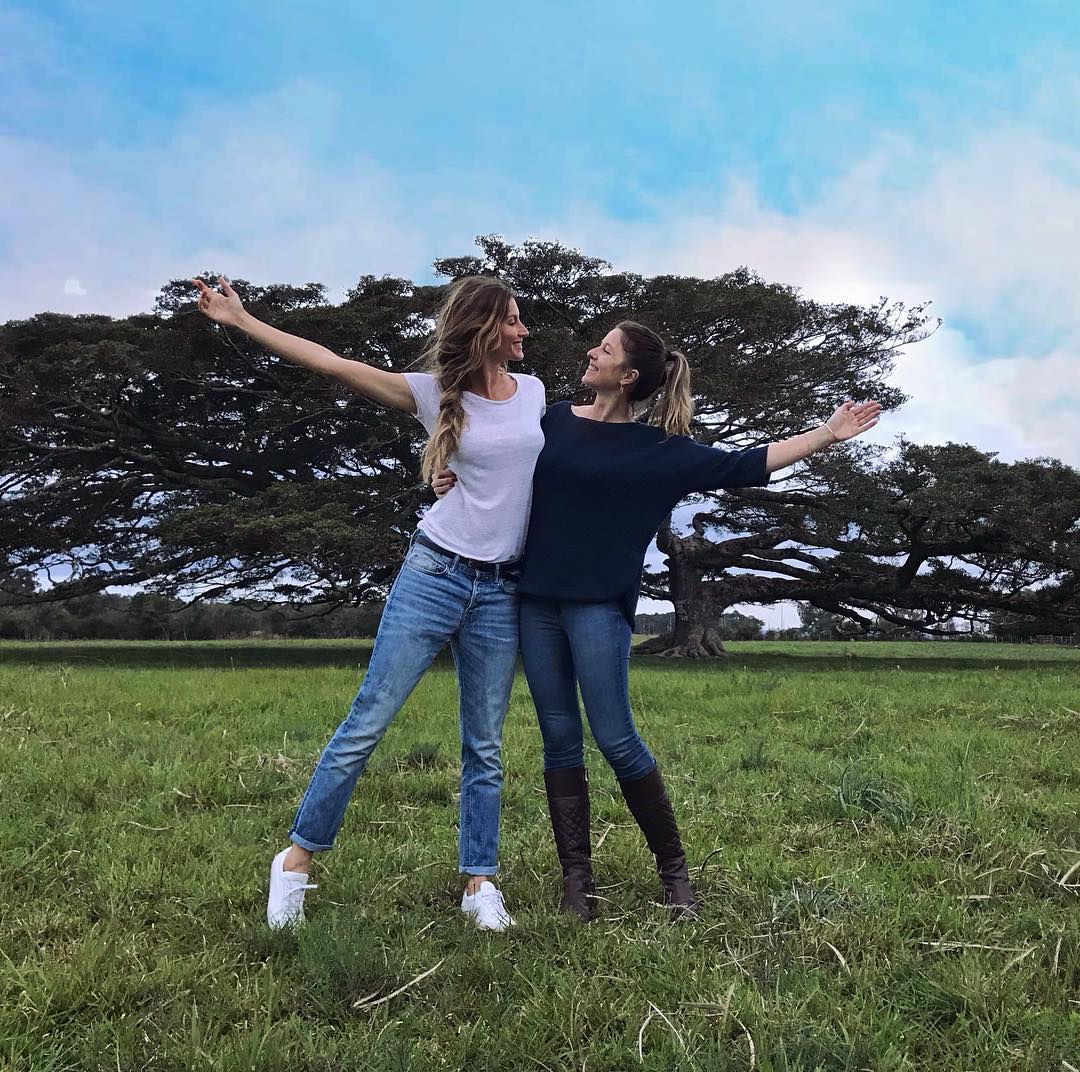 9. Cindy Crawford and Rande Gerber
Cindy Crawford's husband Rande Gerber shared a picture of Cindy with their children Kaia and Presley. He wrote, "I'm thankful for these 3 Hamming it up While delivering Thanksgiving meals to Pepperdine University 11-2 today. Everyone is welcome including first responders. Happy Thanksgiving!!"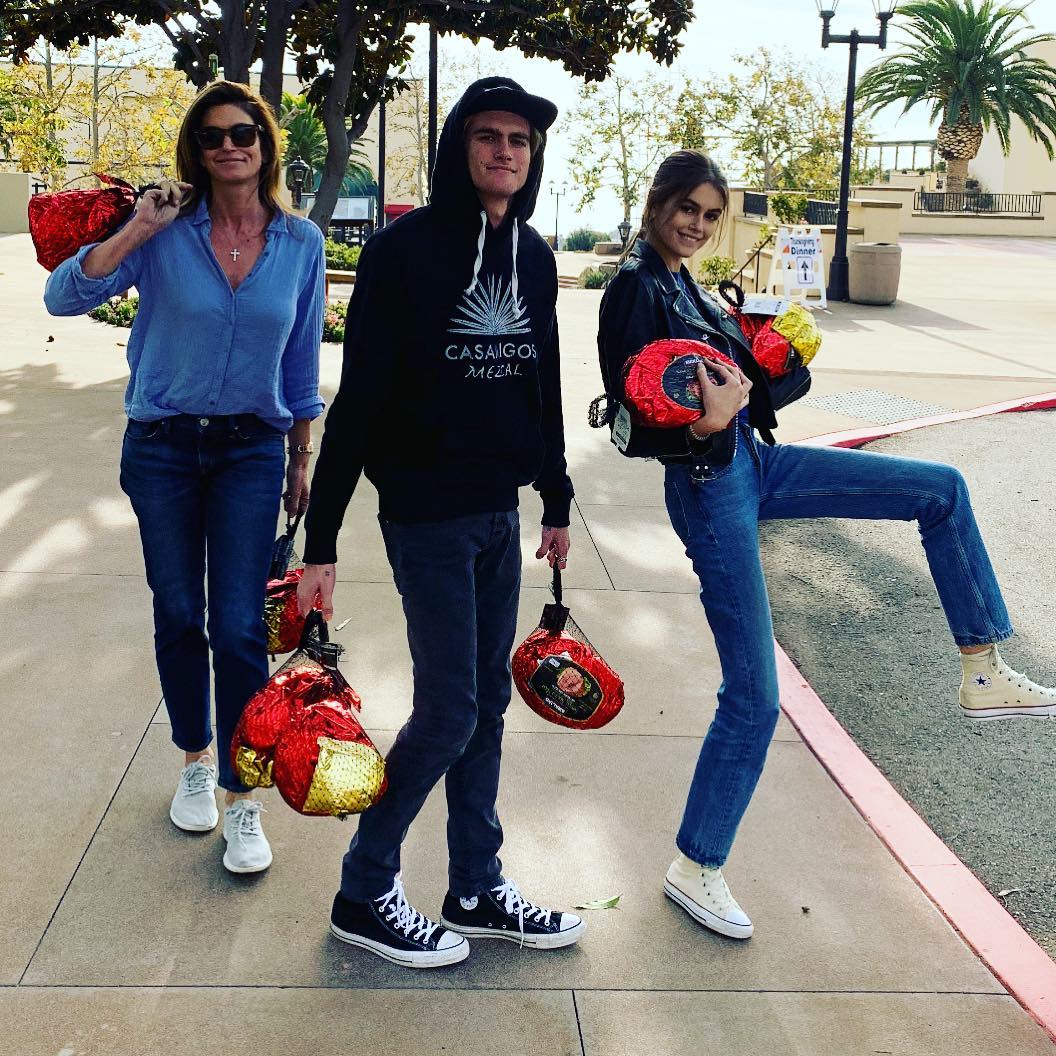 10. Kylie Jenner and Travis Scott
Kylie Jenner shared a family picture with Travis Scott and Stormi, their 9-month-old daughter as a Thanksgiving celebration for all her fans. She captioned the picture, "Thankful."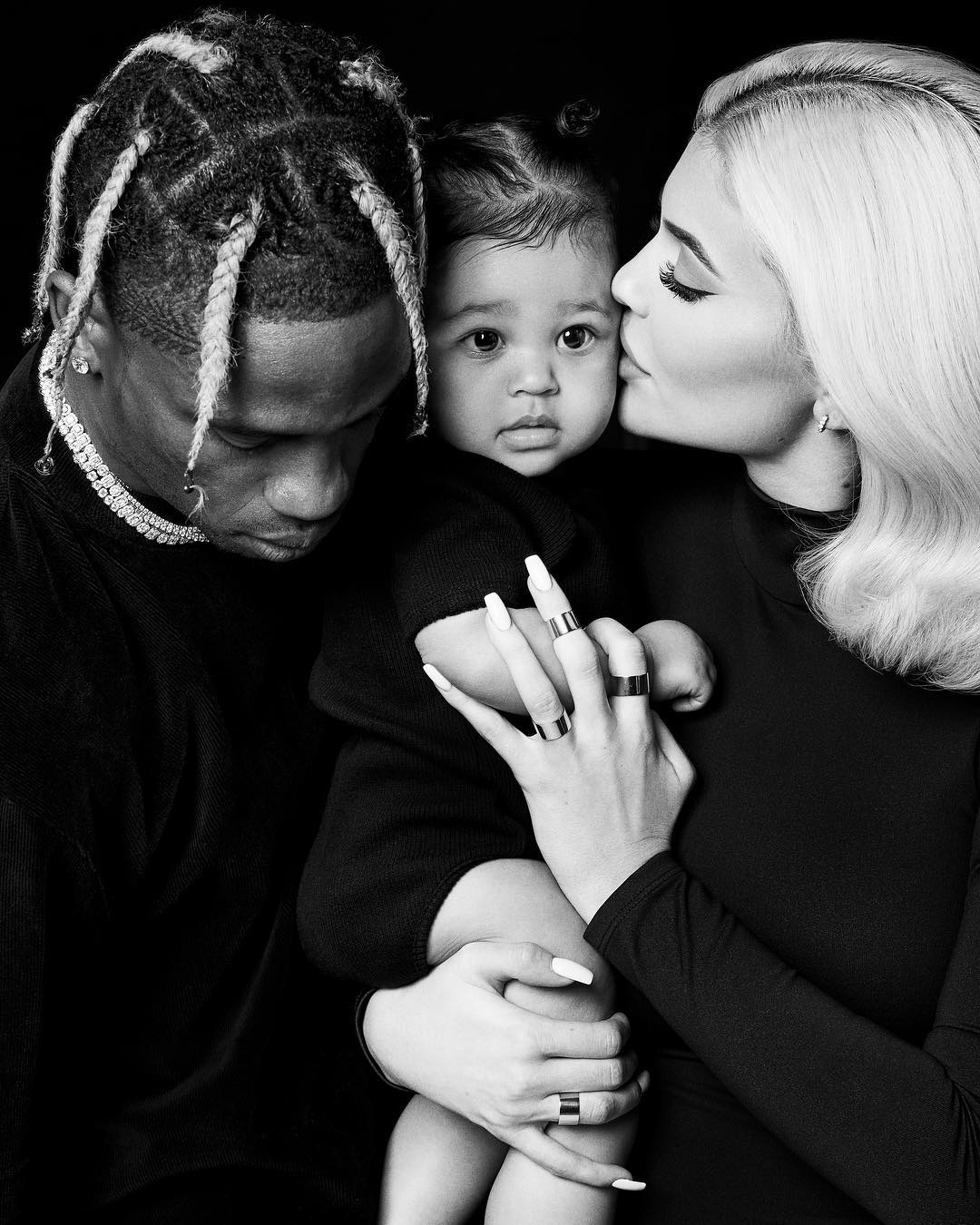 11. Nick Jonas and Priyanka Chopra
Priyanka Chopra and Nick Jonas celebrated the Thanksgiving event with Priyanka Chopra's family in India.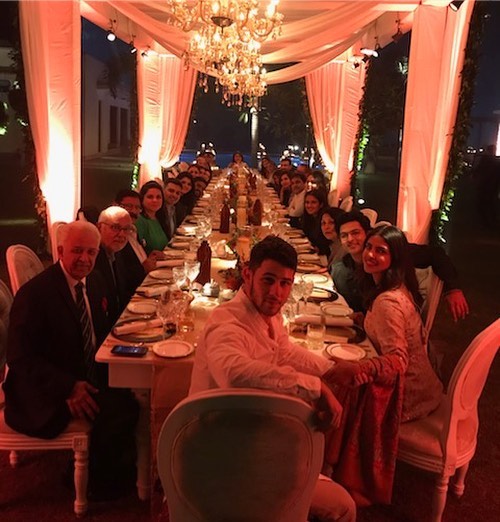 12. Kim Kardashian
Kim Kardashian played a crucial role this year in reducing Alice Marie Johnson's life sentence.
"I'm so thankful that Ms. Alice Johnson gets to enjoy Thanksgiving this year with her family: God is so good," Kim wrote.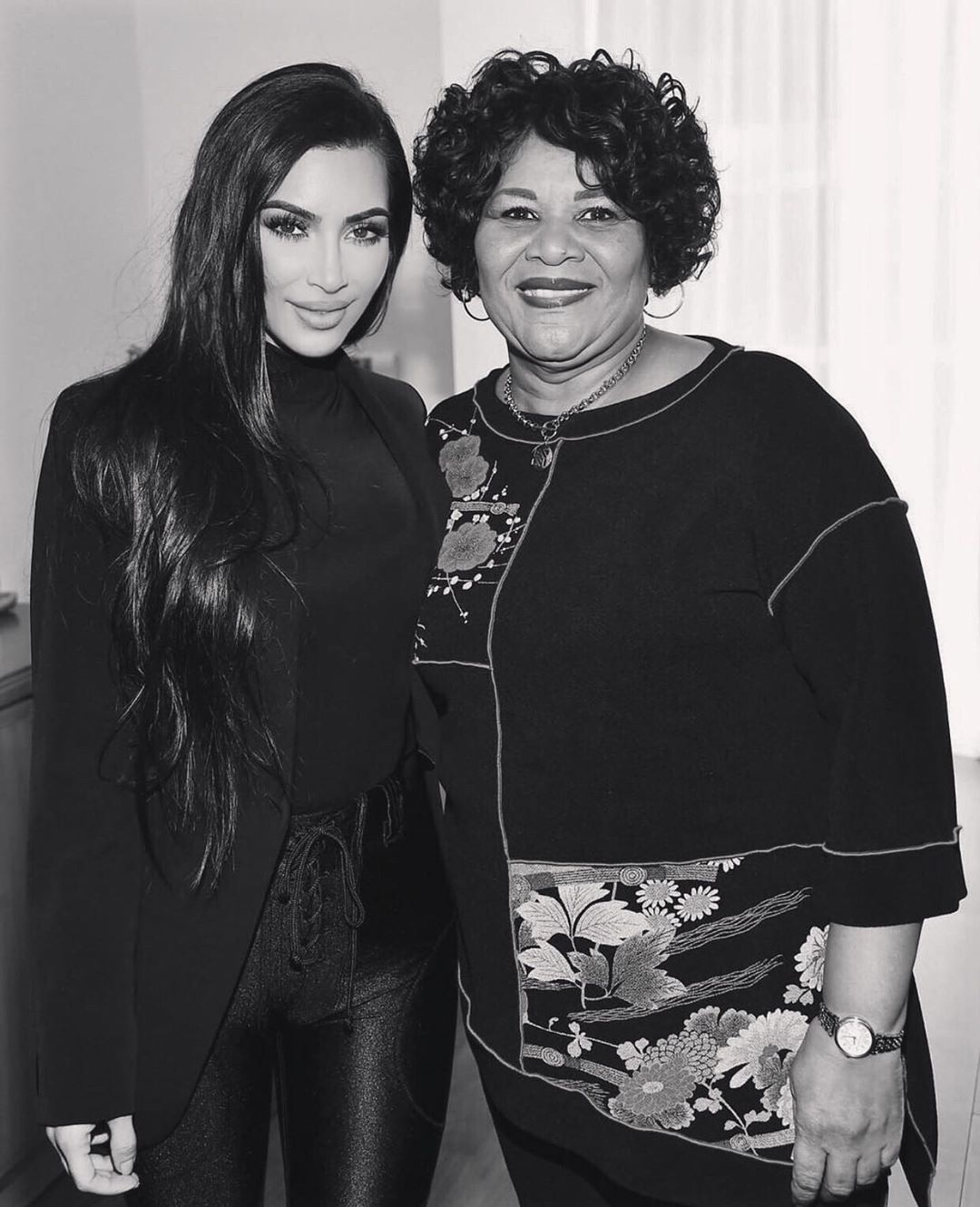 13. Jennifer Garner
Jennifer Garner shared a throwback picture of herself for Thanksgiving in which she was dressed as a traveler.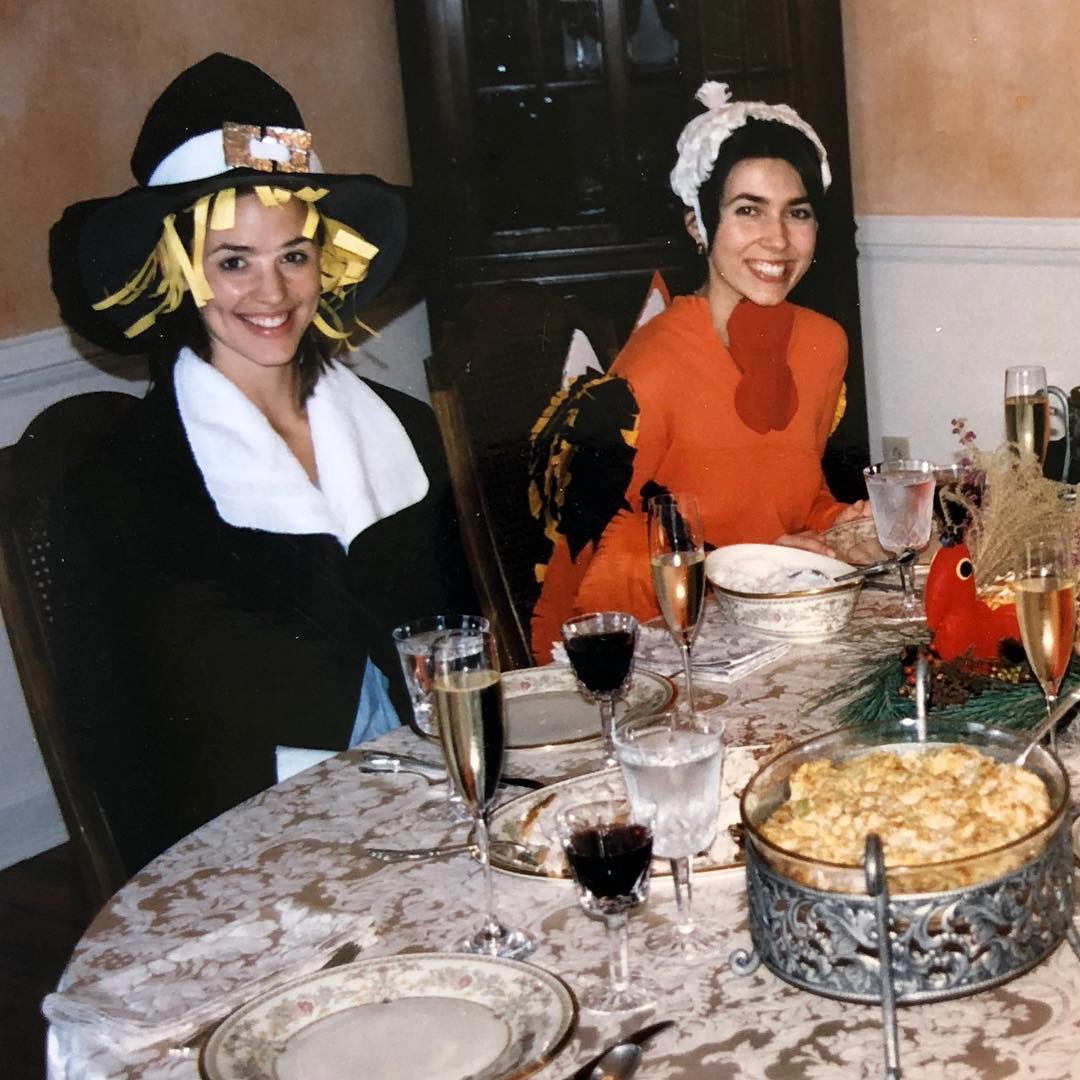 14. Madonna
On the eve of Thanksgiving, Madonna shared a rare picture of her six children namely Stelle, Mercy James, Rocco Ritchie, Lourdes Leon, Estere Ciccone, and David Banda. She uploaded the picture on Instagram with the caption, "What I am Most THANKFUL for! My Children have led me down roads and opened doors I never imagined I'd walk through.
Fame, Fortune and Records Broken could never equal that which I treasure and value most. #blessed #grateful #children #family Happy Thanksgiving from Malawi!"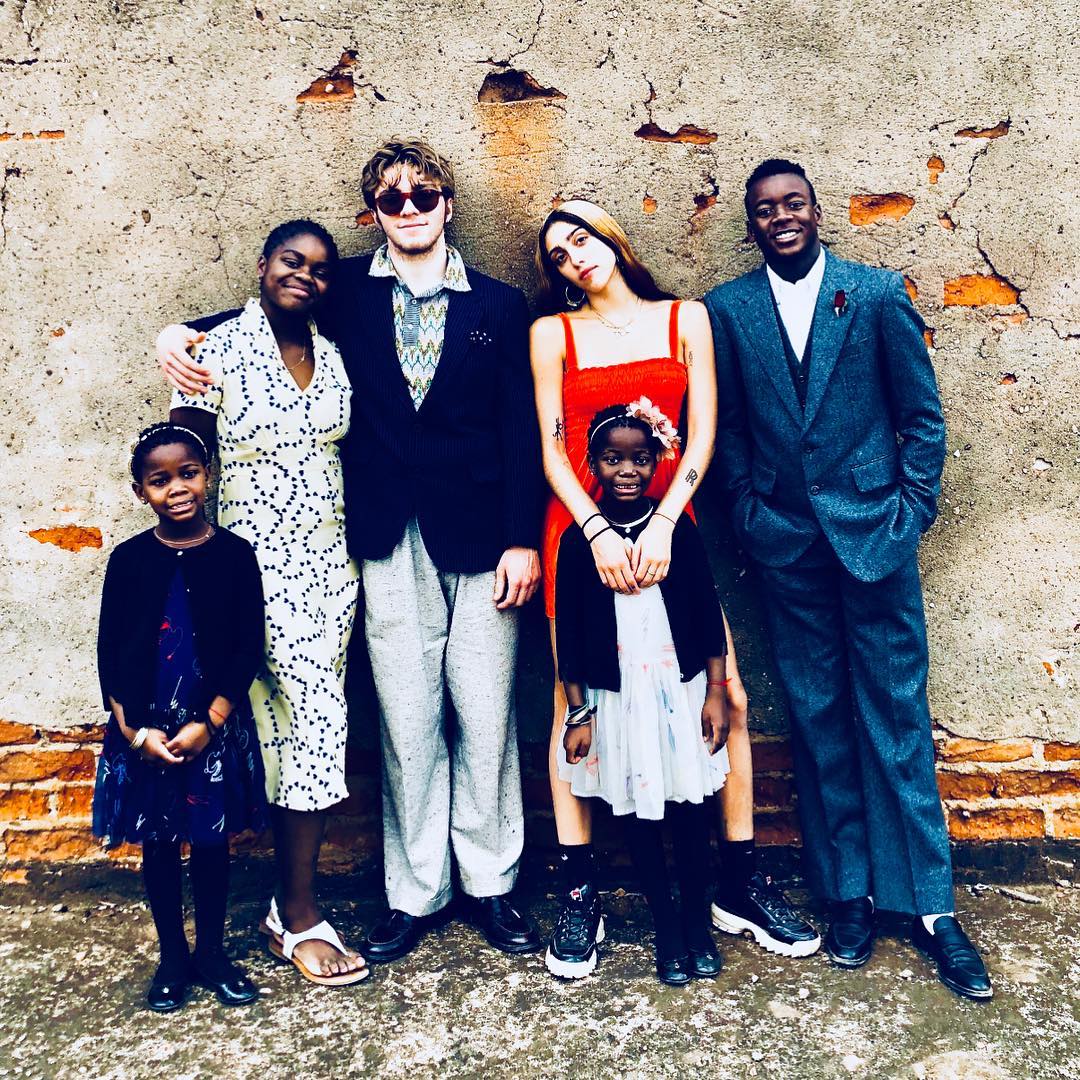 15. Kourtney Kardashian and Scott Disick
Kourtney Kardashian shared a family picture that included Scott Disick, her ex who is the father of their three children, Penelope Mason, and Reign. Kourtney wrote, "I woke up this morning in bed with my children, in the same house as my sisters (minus @khloekardashian
I miss you), my brothers, the father of my kids, my mommy, my grandma, my nieces and nephew. I feel beyond grateful. Happy Thanksgiving!"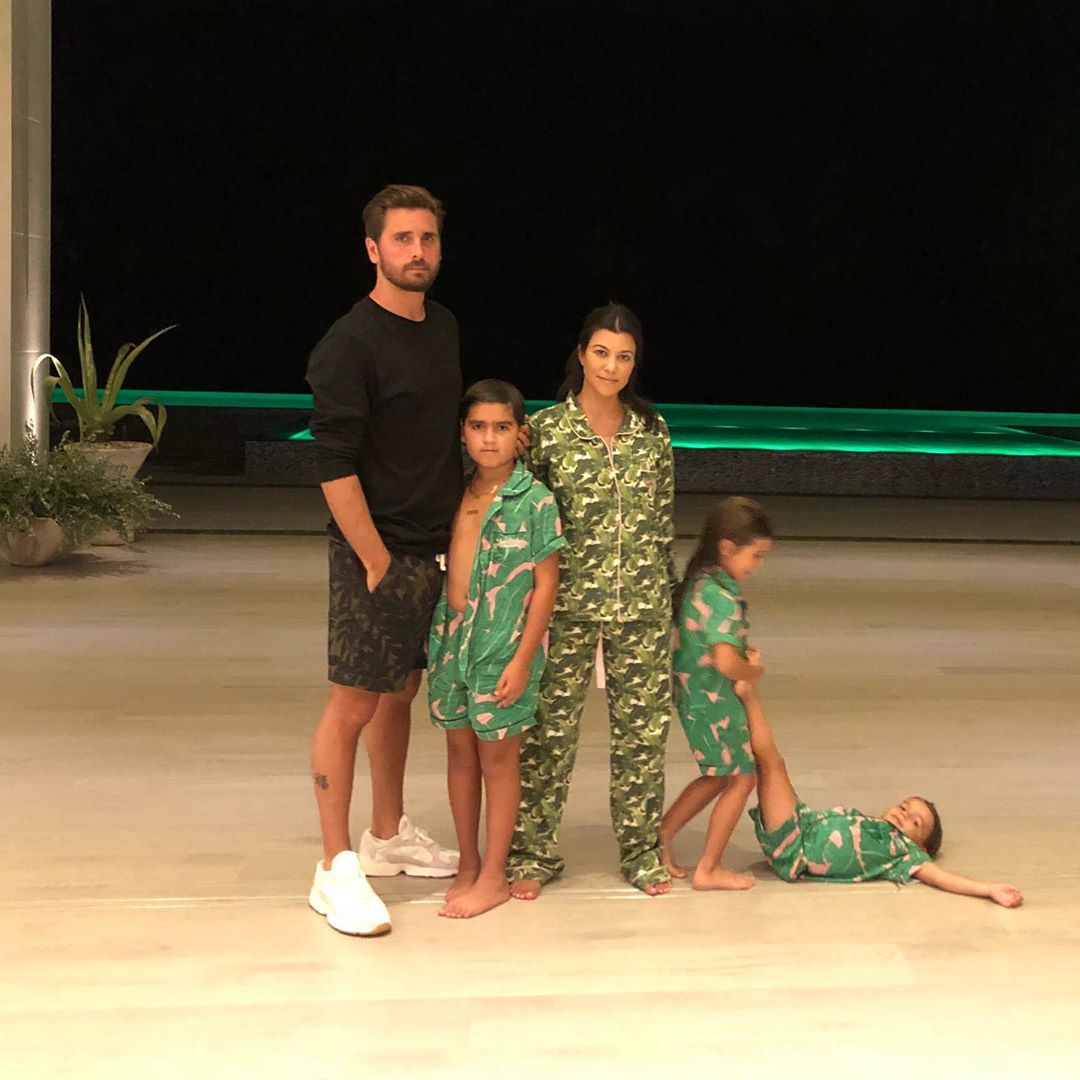 Read More: The Youngest Son Of Donald Trump, Barron Seen For The First Time In Public Since August