Beauty is the first priority for some girls nowadays. Females spend a lot of time in salons, spas and beauty parlors for grooming themselves. Everything from skin care to hair care is taken right by females all around the globe. But there can be nothing worse when these grooming techniques turns disaster for them.
More Info: Twitter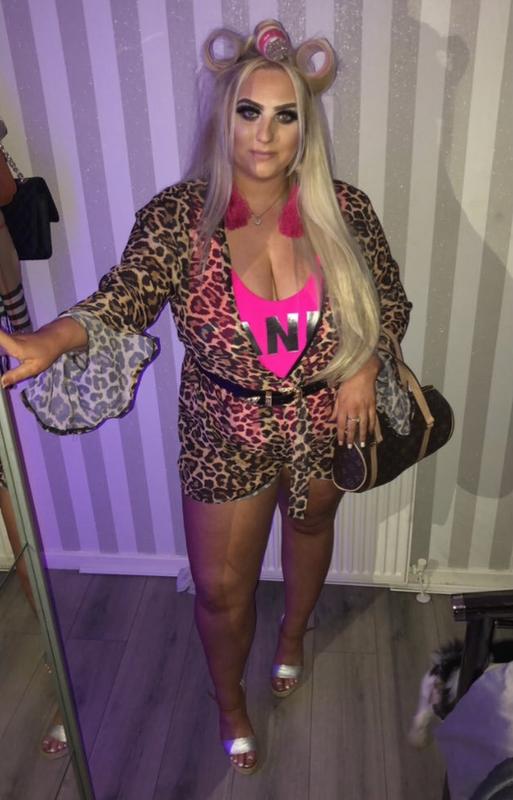 A 21-year-old student named Caron MacLeod faced a similar disaster when she went to a salon to get her eyebrows done. She took to Twitter to release her frustration on the beautician who made her look like a Disney villain. Well defined eyebrows enhances the beauty of a girl and when these are ruined, there is no other option.
Her post has since gone viral, with more than 3000 likes on the post. Caron, who is from Glasgow went to a salon to get her eyebrows wax and tinted as she did not want to go with threading. but to her shock, she came up with more black and badly shaped eyebrows.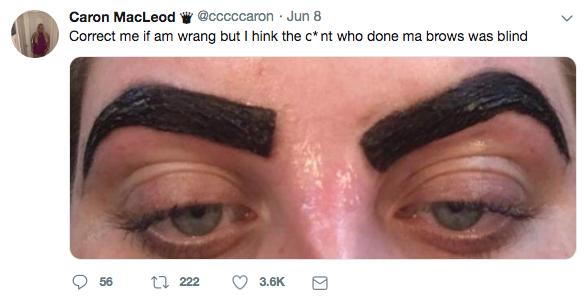 People on twitter started retweeting and sharing similar incidents they went through while some of them compared caron's new look to the Disney villain Robbie Rotten. Replying to her one of the person said, "She musta just been a fan of lazy town.". While the other person, sent her a photo of Robbie Rotten, simply captioning it "Lazytown".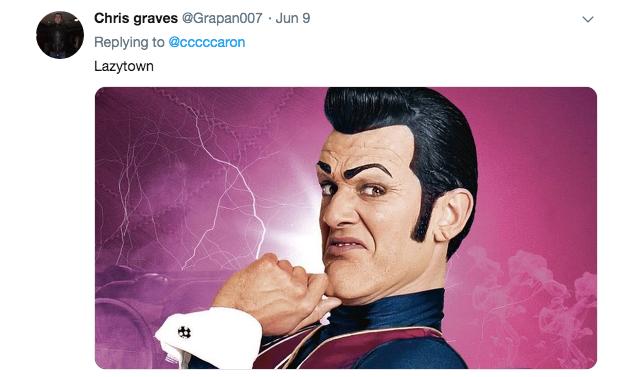 This girl did not want to shame the salon, hence didn't name it on social media. But later she confirmed that the beautician offered to help and fix her eyebrows for free. Now that's a good spirit where people actually apologize for their mistake. But Caron decided to fix her eyebrows by herself, she scrubbed it off and tried to make her eyebrows a little sane.
While some other Twitter users also showed their eyebrows by tagging Caron.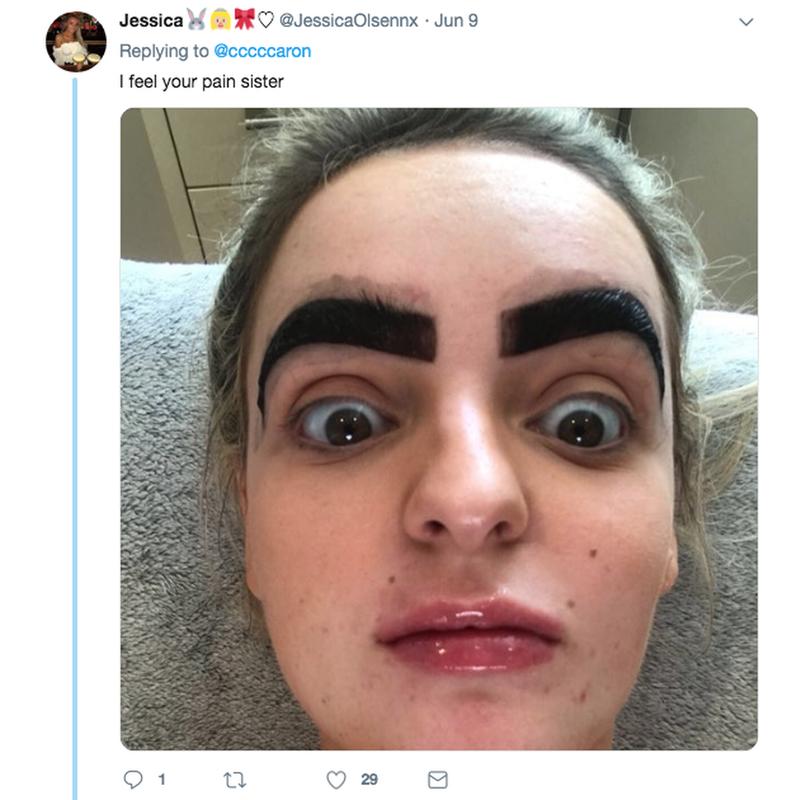 Read more: 10-Year-Old Boy Saves Money To Buy His Mother A Diamond Ring