It's no doubt that the Former American President has always been generous and kind but this is some next level generosity that we are talking about today. Obama truly has the heart of the gold. We have heard many stories about his kindness and I think this one is deserved to be heard by everybody. This time Obama has served the Hospitalized kids in America as Santa Claus and distributed gifts among them and brought some Christmas cheers to their families.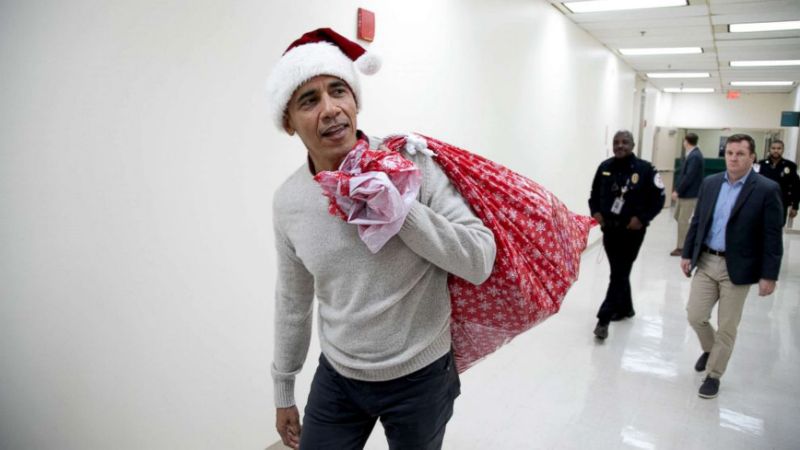 The pictures say a lot about how happy these kids were as to receive the Former American President as their Santa Claus. Nobody wants to spend their holidays in being hospitalized especially when its Christmas time. It must be a hard time for those hospitalized kids as well as their families. To cheer them up Obama decided to visit them in order to get these people some Christmas cheers.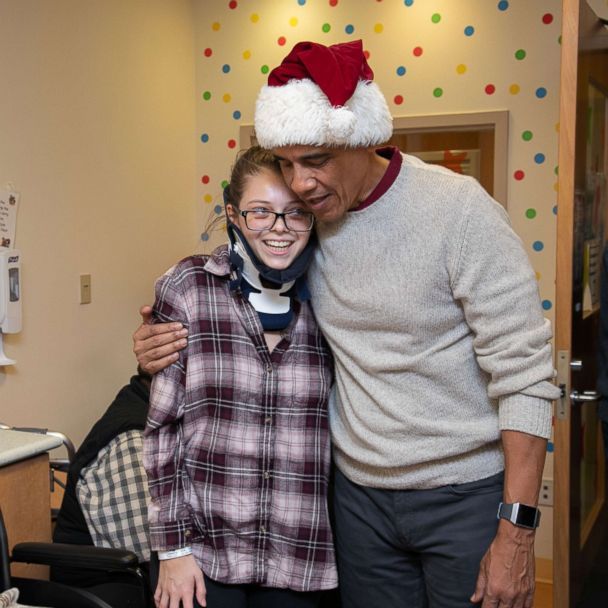 His act of kindness and generosity definitely worked and he made everybody's day brighter. The smile of these children's face absolutely tells how much they loved and enjoyed having Obama there as their Santa Claus and how happy they were to receive the gifts that he brought for them.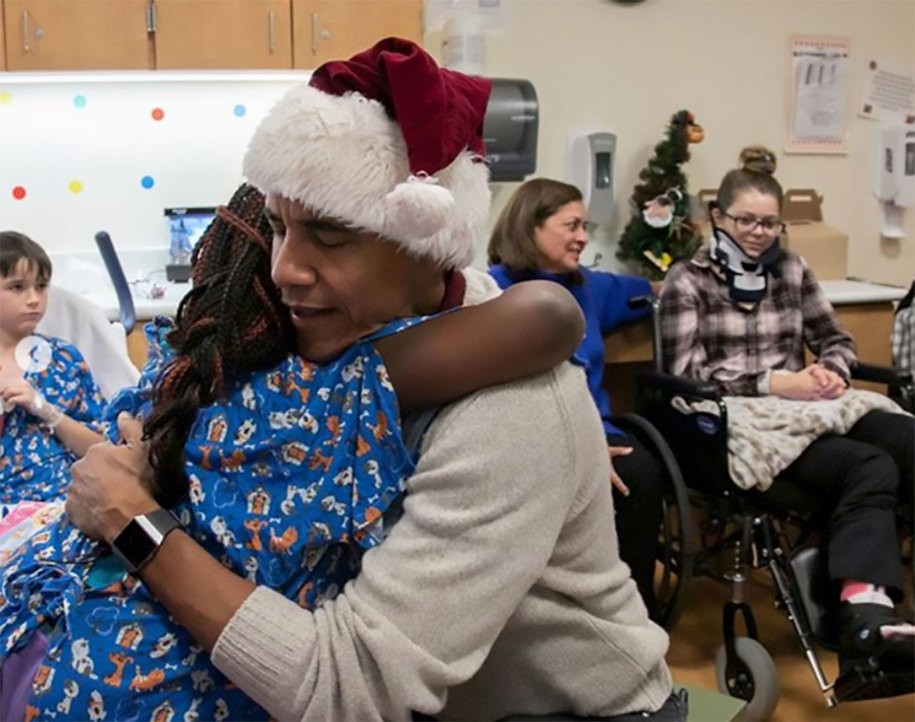 The views of the Former American President on being Santa Claus for Christmas were, "We had a chance to talk to some of the wonderful kids and their families, at a time that obviously is tough for folks. As the dad of two girls, I can only imagine that situation — to have nurses, doctors, and people who are caring for, and looking after them, and listening to them."
The President and Chief executive for the Children's National Health System, Kurt Newman said, "At such a busy time of year, when no one wants to be in the hospital, his natural warmth lifted the spirits of those kids, their parents, and of each staff member he met along the way."
Read More: A Survey In The USA Revealed That Some People Thinks Santa Claus Should Be A Female Or Gender Neutral