The real foodies know what's it like to love eating more than anything else. This girl from Singapore who is apparently a big KFC fan has always demanded KFC Chicken whenever she gets mad over her boyfriend and he too happily treated her with food every time she gets upset. It wouldn't be wrong to say that KFC chicken worked as a glue for their relationship. The obsession of this couple for KFC Chicken was so much that they decided to get married with a bouquet of KFC Chicken.
More Info: KFC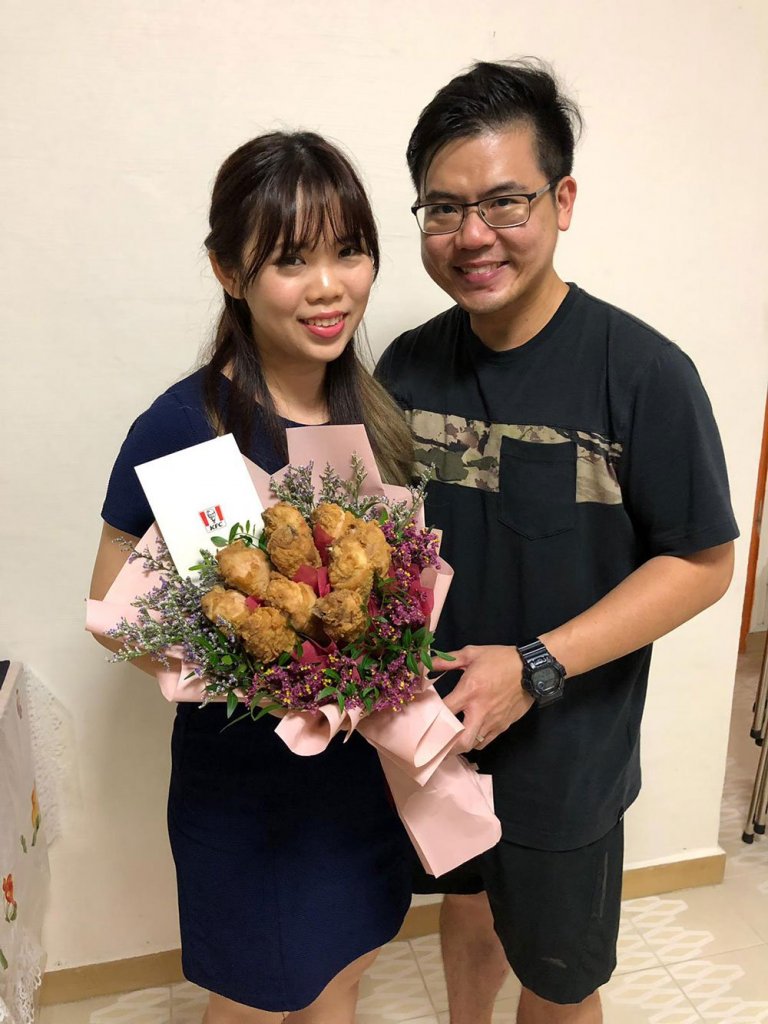 Wedding rituals need some modernization And I think using a bouquet of KFC chicken instead of flower bouquet would be the first step of it. It's not a bad idea though because you can still use it afterward. And this clever idea is discovered by a couple based in Singapore, Jed, and Joanna.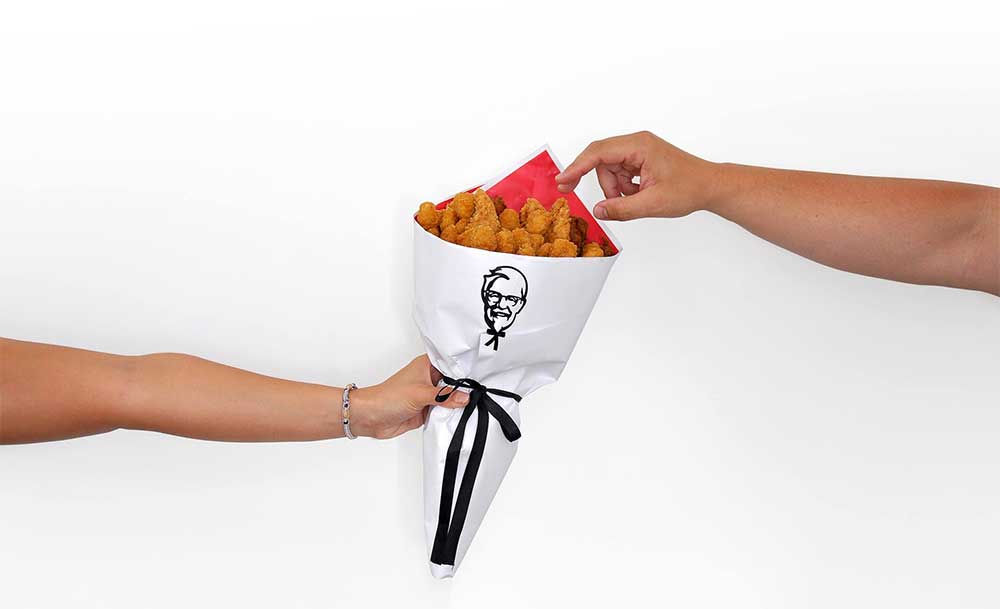 Joanna used to get upset with Jed every now and then and when flowers, chocolates everything failed to make her happy, Jed tried to level up by bringing his girlfriend KFC chicken and the plan worked! Since then KFC chicken is always been Jed's savior whenever Joanna used to get upset.
The super romantic Romeo said, "KFC has always been a big part of our courtship and our date nights. There was this one particular incident that caused Joanna to be really mad at me. From what I know of Joanna; flowers and chocolates don't work."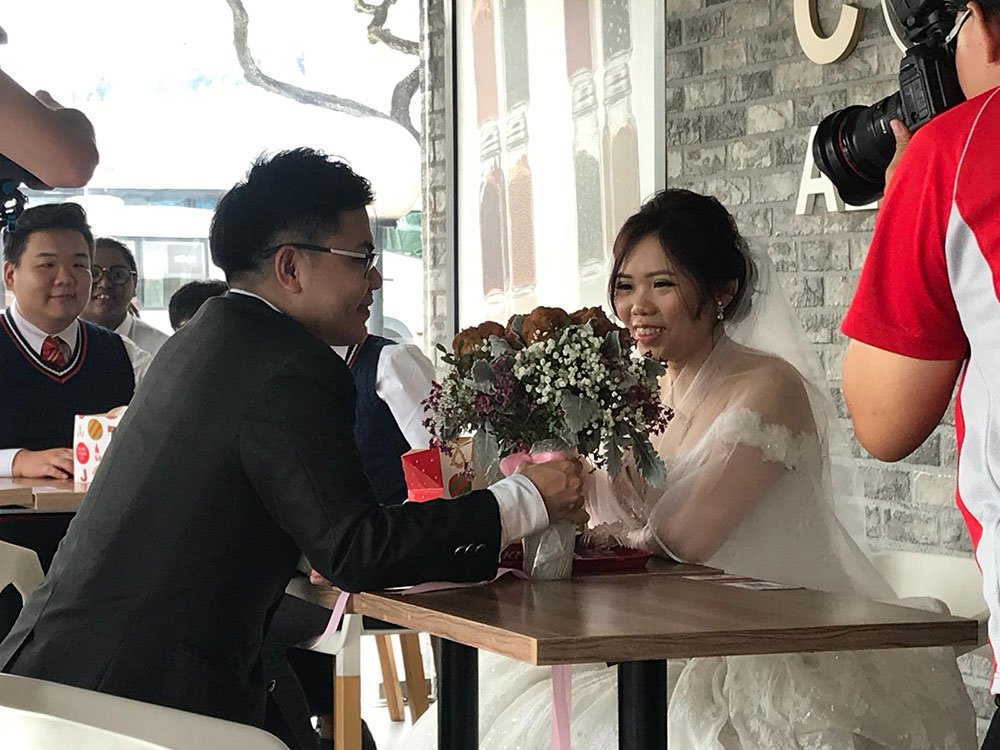 "This time I went for a solution that I think would probably do the trick: KFC 2 piece meal. I went up to her house, heart pumping fast, not knowing how she would react to this. Joanna opened the door. She glared at me. This time, she took the KFC. That I knew, I had half the battle won. In just a while, both me and Joanna are back to talking terms."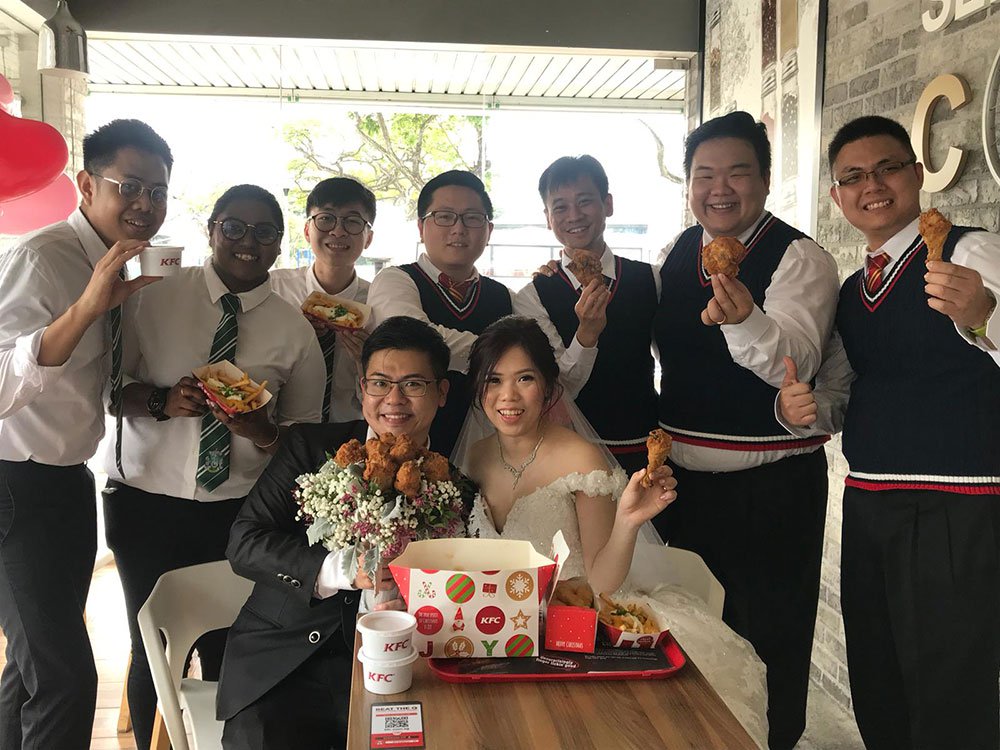 The KFC chicken has also helped the couple during their wedding reception. The couple asked the restaurant for a bouquet of KFC chicken and the restaurant sent it without a question. The couple looked really happy during their wedding with their unique chicken bouquet.
Read More: Woman Gets Trolled By Netizens After She Says That People Judge Her Because She Is Pretty