Down syndrome is actually a genetic disorder and not a disease or any sort of illness. Research says that one of every 700 to 900 babies born worldwide carry this Down syndrome or intellectual disability. All that these people need is a good place to live, purposeful employment, chance to enjoy the company of friends and family, affection, caring, and to procure a role in the community. And that's exactly what this beloved McDonald's worker supposed to have received for 32 years before he retires proudly and after making every customer happy with his service.
Russell O'Grady who has Down syndrome is labeled as a 'local icon' a beloved of all customers and a bit cheeky sometimes, now retires after 32 years of service as a McDonald's worker.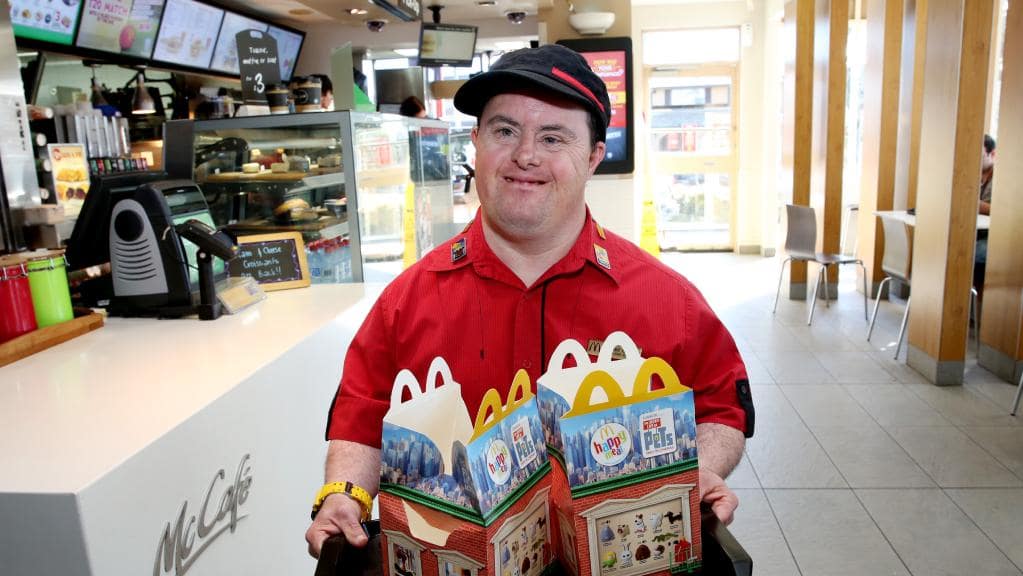 This worker with Down syndrome joined McDonald's in 1984 at the age of 18, he was forwarded by the Job Support group of the Australian government, that helps people with such intellectual disabilities. to do something in life.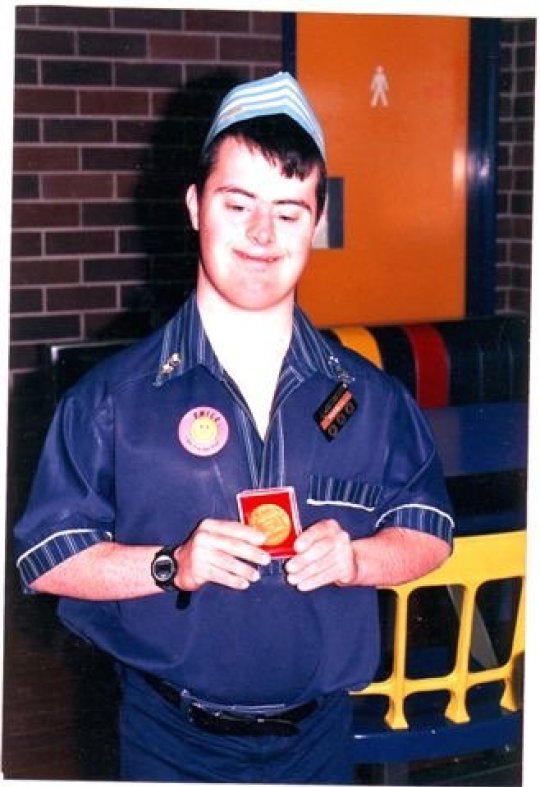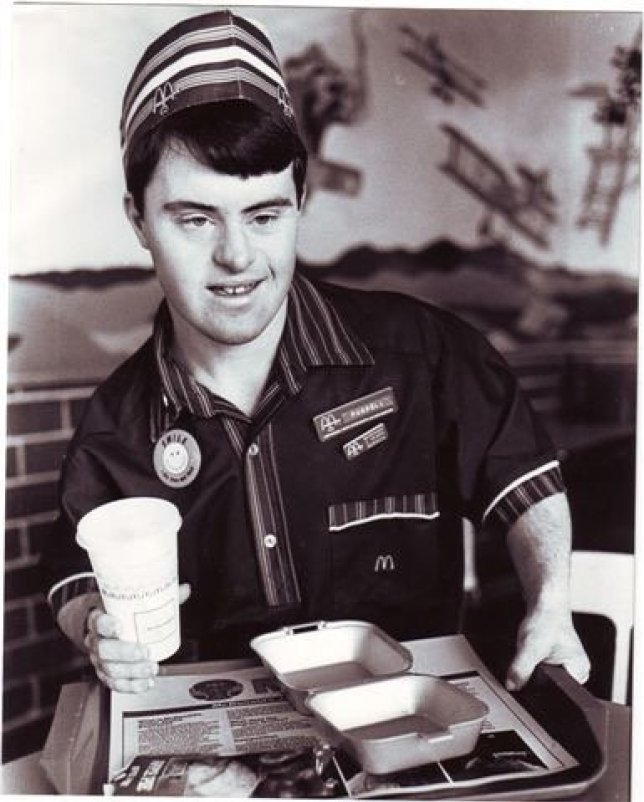 He was a very committed worker having work ethics and this quality was soon recognized by McDonald's at Northmead, Sydney, who made him a permanent employee.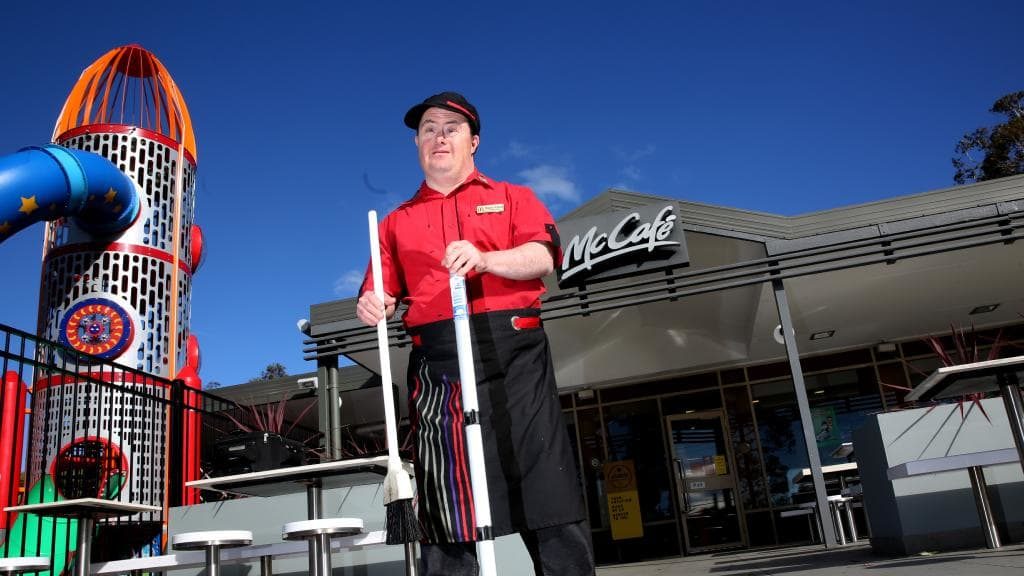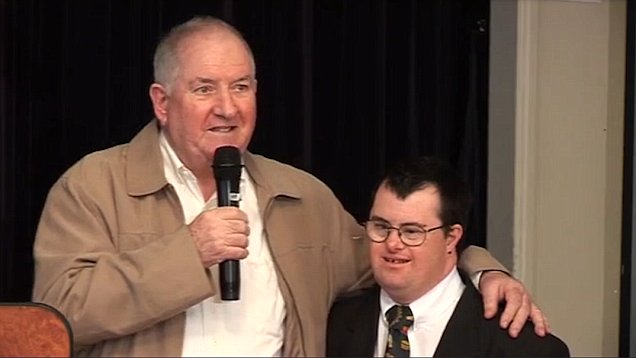 Read More: 18 Rare Albino Animals Pictures That Define Real Beauty
Russel's job description for the past 32 years involved packing of party boxes, cleaning, and serving the customers, including lending a helping hand at the kitchen.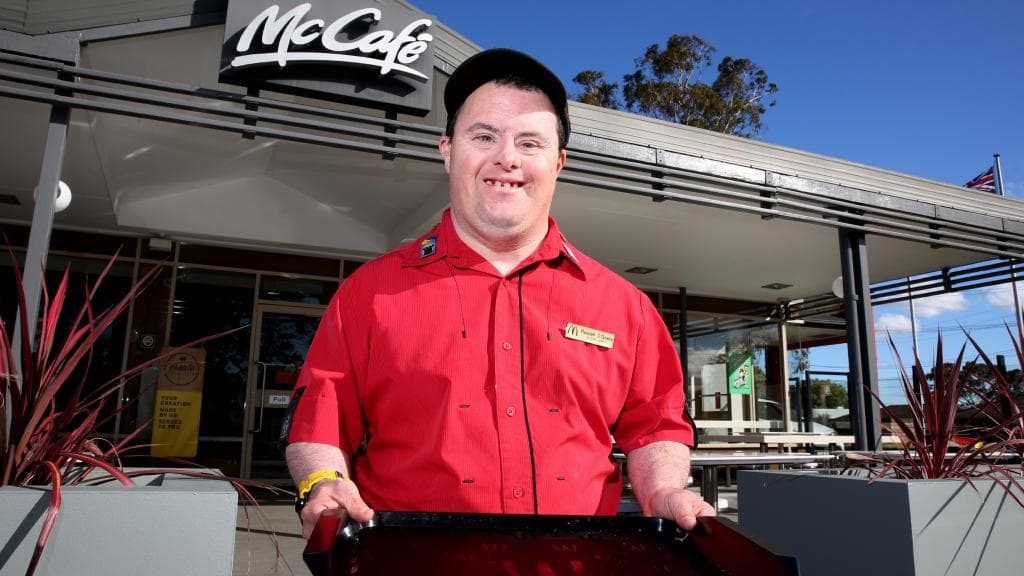 He was a beloved of many customers, who would just not come by to munch their McDonald's favorite but to see him and be served by him. Now after he retires proudly, they are gonna miss this worker a lot.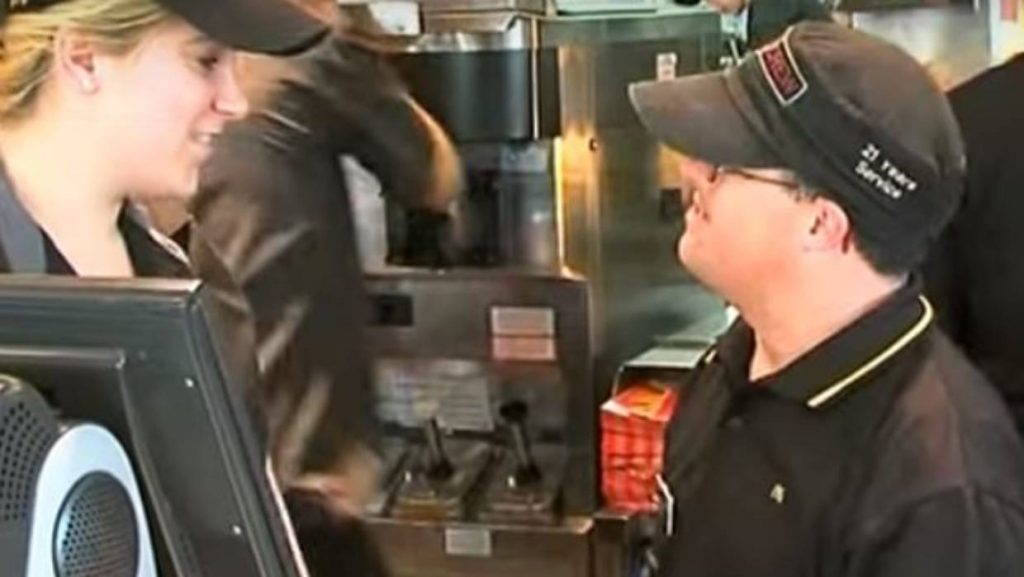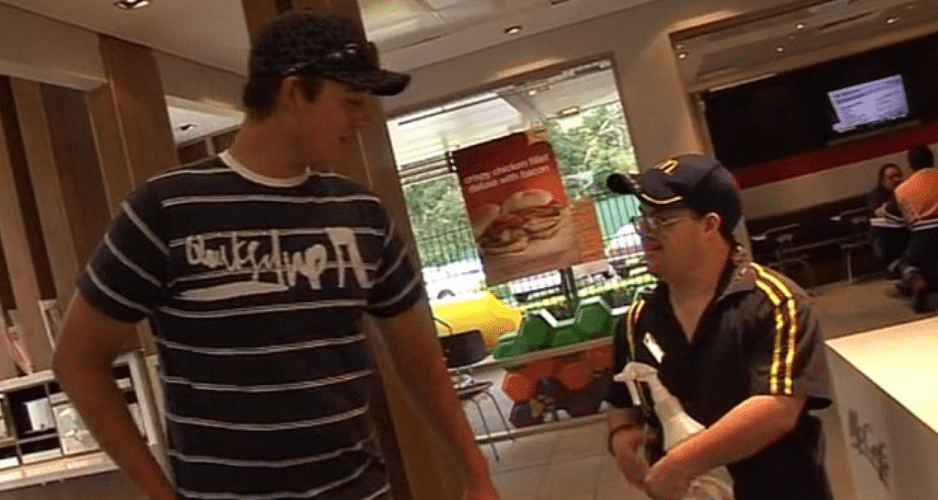 His father is very proud of him and thankful to McDonald's for providing the platform to his son, as this achievement has changed Russel's life drastically, even after he retires.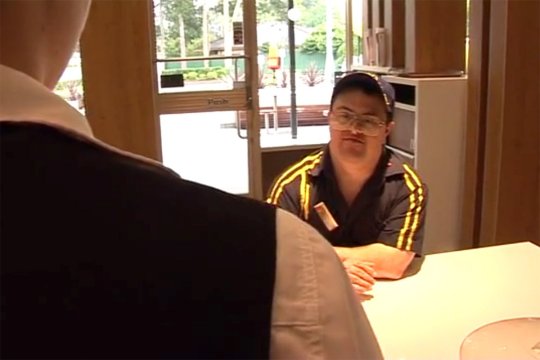 When somebody once told him whether he is handicapped, Russel proudly told him that once upon a time he was, but not now, because he is a worker at the McDonald's.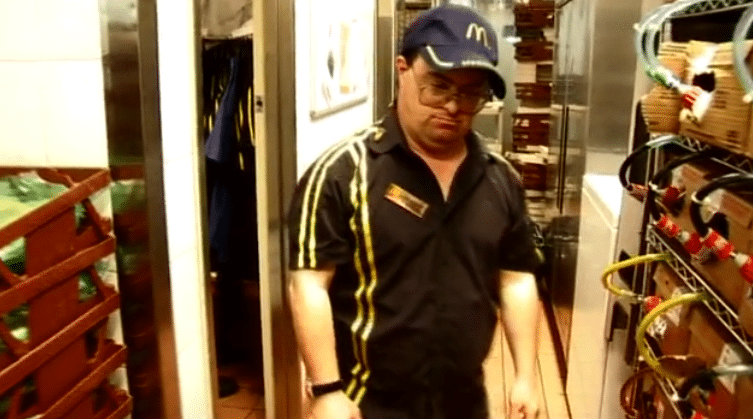 Due to his affectionate nature, he became a beloved worker and was appreciated for his work qualities too. Russel prospered and worked in different departments, winning everyone's heart.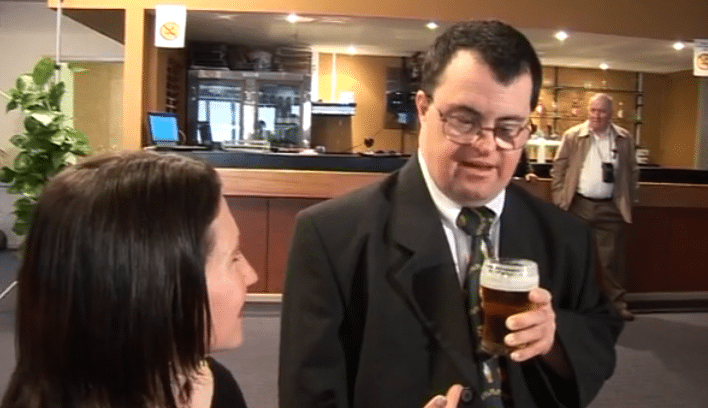 Two years ago when Russel completed 30 years as a McDonald's worker, the Job Support group who had initially supported him, celebrated his 30th year proudly with a grand cake.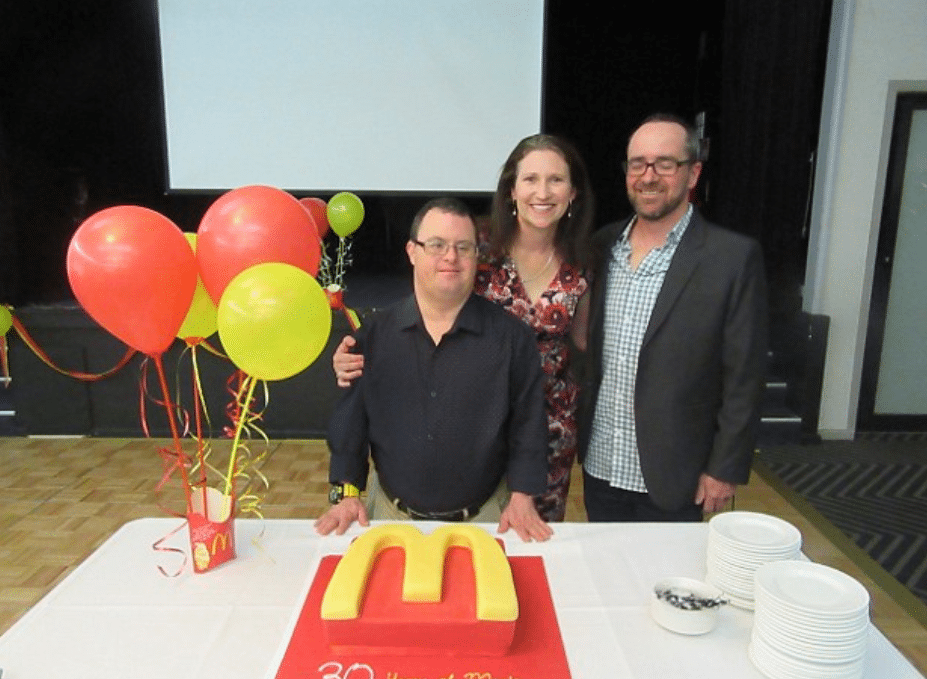 After he retires, Russel will be spending time on his next passion, which is tenpin bowling.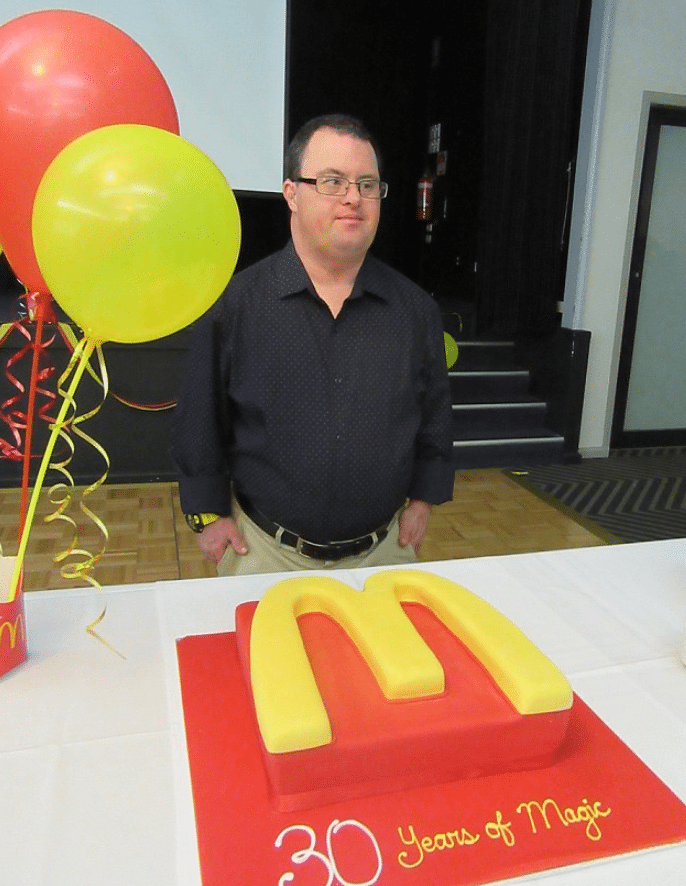 A similar case like Russel's was of another McDonald's worker with Down syndrome, Freia David, a woman, who worked at the Massachusetts branch for 32 years.