There is no limit on what our parents give us throughout their entire life. Their care, their love, and affection reach us no matter how distant we are from each other. Similarly, Richie, daughter of a down syndrome father is making an effort to tell her dad that she loves him more than anything.
More Info: Facebook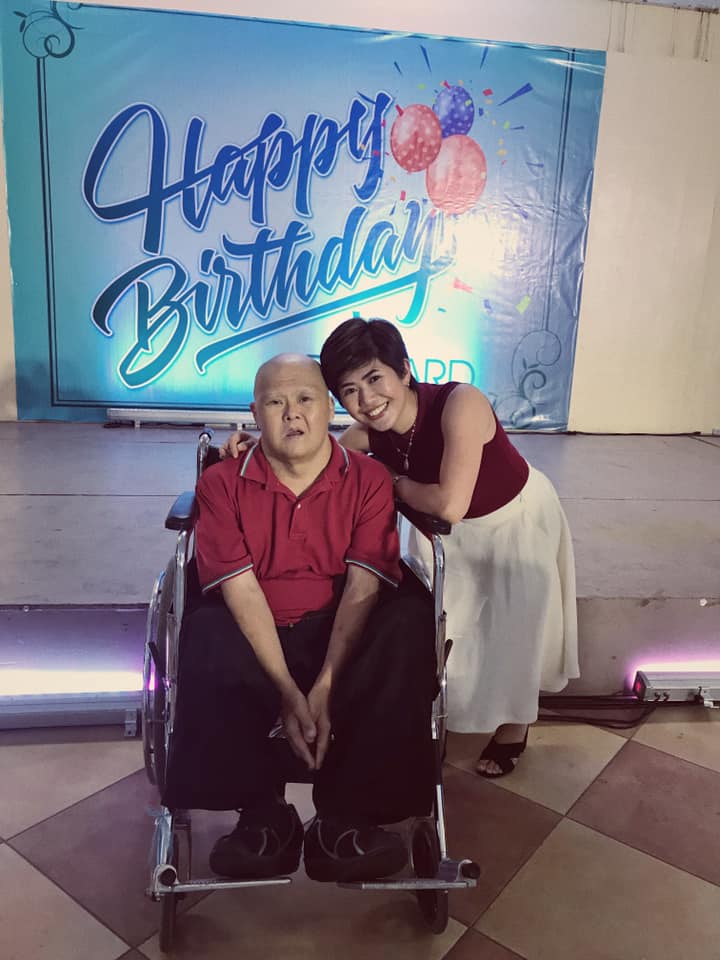 While she was young, there were several incidents of bullying and teasing because her dad was different. Yet, the pure love of Richie as a young girl didn't care about what the world said. For Richie, her father was her hero.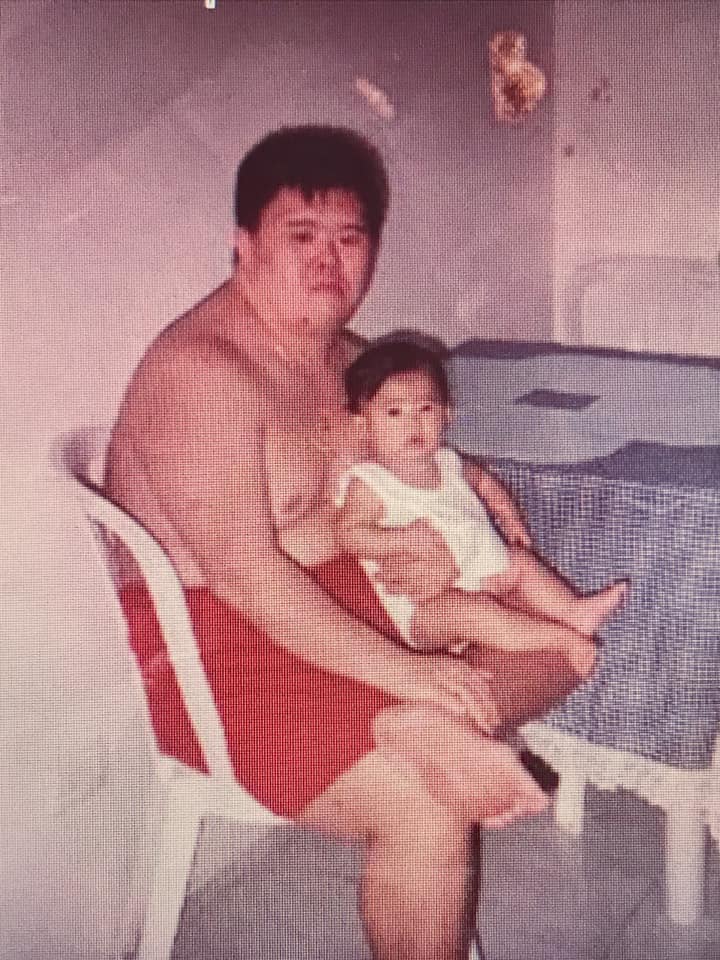 However, she realized her father's situation later and this made her feel shy. But, on his 50th birthday, the no more shy daughter said it loud to the world- that she is proud to be his daughter. Richie wrote a happy birthday letter to her father on Facebook.
"Dad, it took me so many years before I gathered enough courage to face everyone because not all may know the whole truth because it is quite confusing. Back in grade school, I would be picked on and bullied because they said you were different. As a kid I didn't see you as different, I saw you as my dad. I didn't understand why they were making fun of me and calling me abnormal.
I understood this later on and it made me a coward. But you deserve more than the coward daughter that I am. You deserve love, understanding, patience, and acceptance as any individual with Down Syndrome should. Here I am composing a birthday greeting to you because I've never done such a thing. You deserve so much more." her letter reads.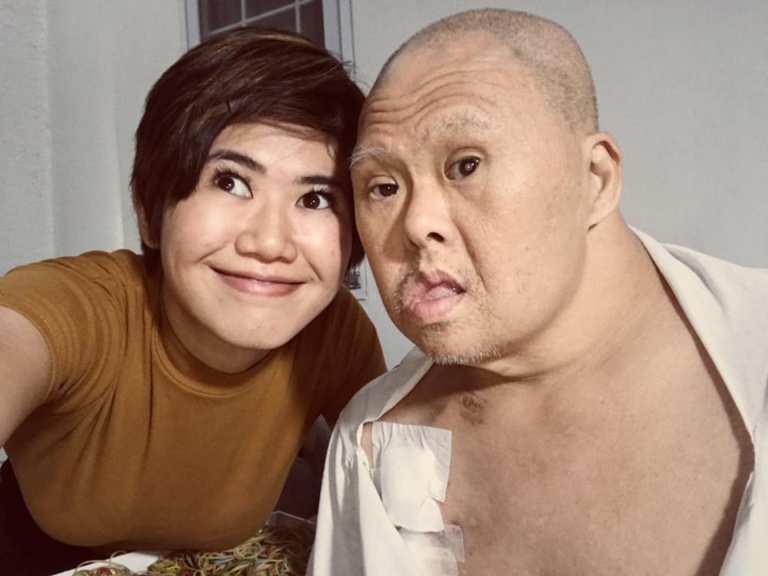 In the happy birthday letter of hers, she expresses her love, care, and guilt towards her father. Richie apologized for the time when she was not there for him because she was a shy daughter.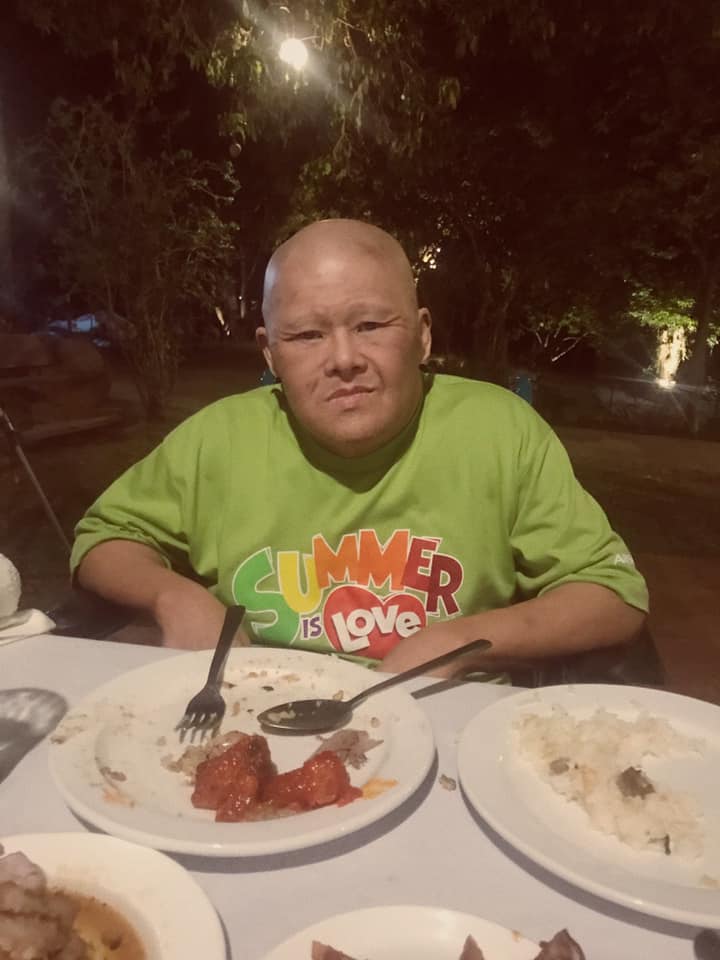 Read more: Fitness Trainer Illustrates Struggles Of A Girl To Stay In Shape Through Funny Comics
But the leaf has now turned over, she is all time available for her rock strong father. She says her father is her source of strength. She also wrote that it is because of her father that she is a brave woman.
"I have seen you at your worst when you would break down and say that you are tired. Hearing those words "Kapoy na. (I'm tired)" or "Sakit kaayo. (It really hurts)" made me cry for days and I couldn't bear going back to the hospital anymore. I have seen you cry because your knee would hurt the cause of the fluid. I can't feel your pain but how I wish I could take your place so you wouldn't have to feel any pain anymore. You lost your teeth, but that never bothered you or kept you from eating the food that you love." she wrote.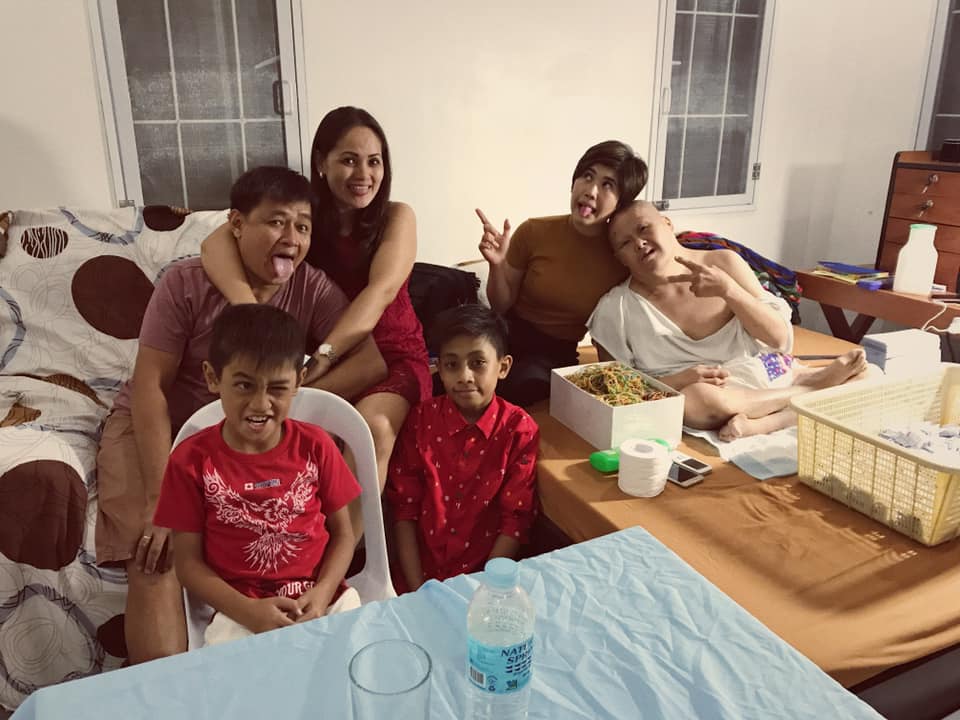 The sickness of Down syndrome has never been able to change her father inside out. He still carries a smile despite the pain and surgeries he has gone through over the years because of the down syndrome. This eventually made her a brave woman and she stood beside her father in the later times.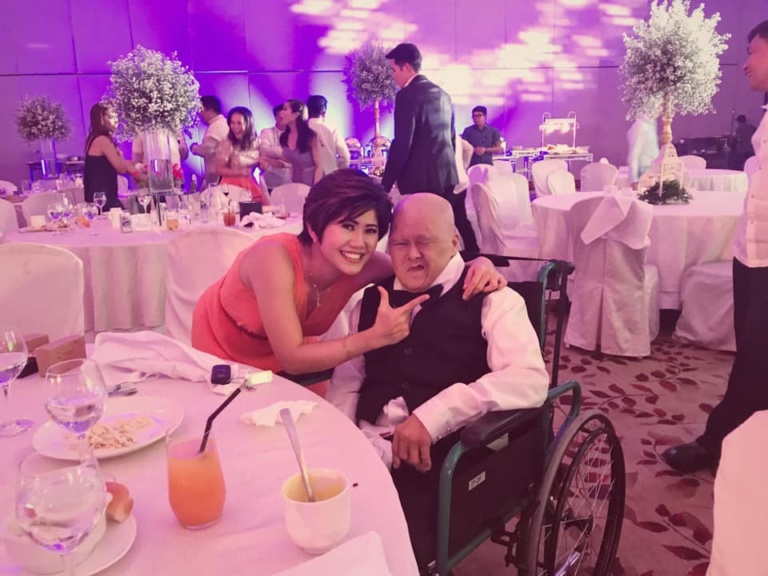 A part of the letter reads 'I'm sorry for not bringing you to the beach more often or I don't bring you your favorite dim sum food or I don't visit you more often than I should. But I love you more than you could ever know, Dad and I am inspired by you always.'
She concluded her feelings for her father by saying, 'I could go on and on talking about you but it would be too long. Happy 50th birthday, Daddy! Thanks for always calling me your one and only baby girl because I always will be.'
Read The Full Letter Here: