Tinder is a crazy and a very unpredictable place. It is really awkward to see the people on this app who you least expect. The worst scenario in this situation would be seeing the profiles of your relatives on this match-making app. But imagine what if you matched with your own brother and sister on Tinder accidentally? Well, that's exactly what happened to these siblings and after matching on Tinder, the brother even screenshotted the awkward chat and posted it on twitter.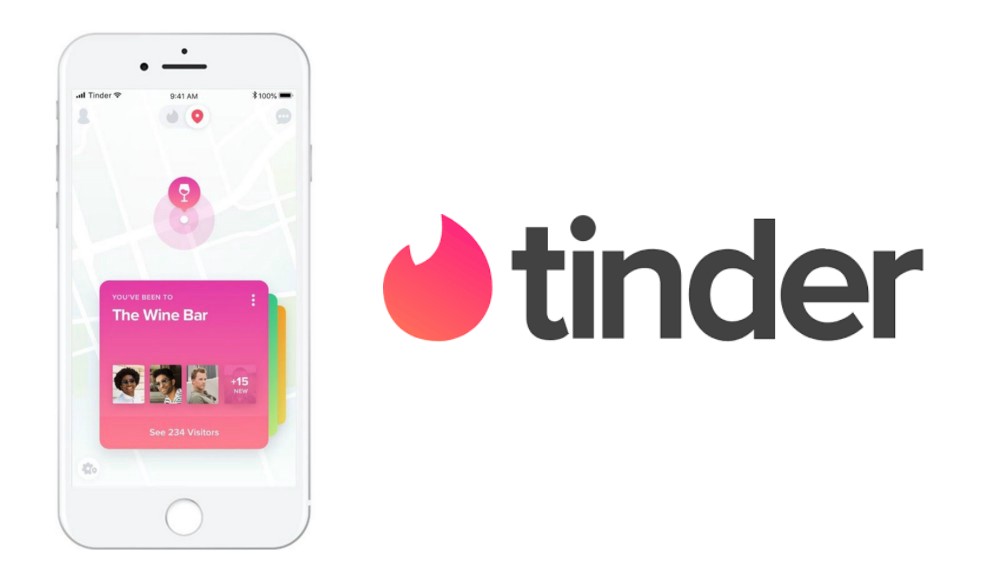 The hilarious incident was carried along with the awkward chat to make it an unforgettable experience of life. I don't think you could expect anything worse than matching with your own brother and sister on Tinder. Tinder is the app where people find friends, partner, love-match or even casual flings. The app is popular for casual hookups to be honest and it makes it the hell embarrassing when you have an encounter with your siblings on this app.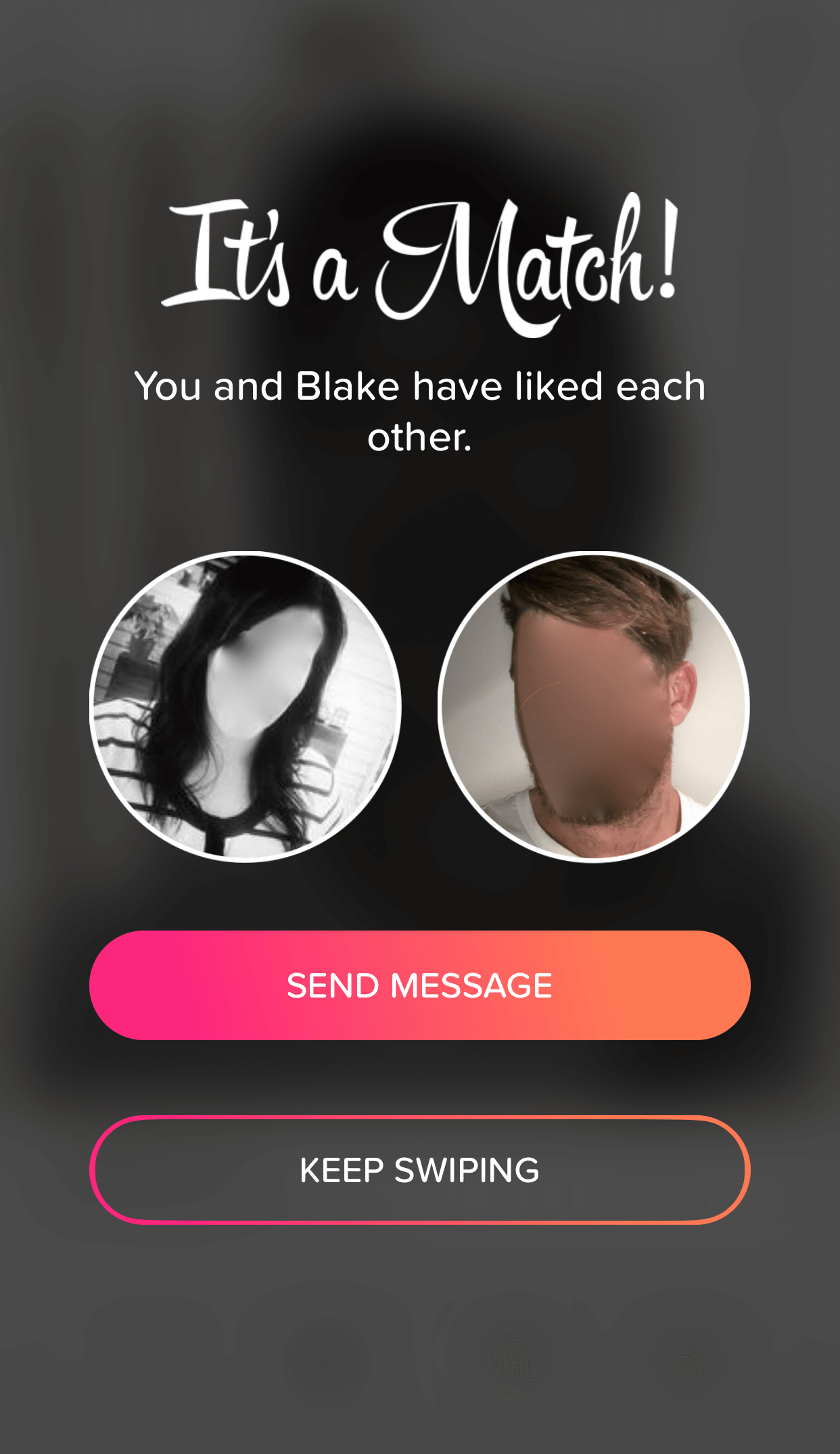 The brother posted the screenshot of their awkward chat on Twitter to share the hilarious incident with everyone. After being matched on tinder, his brother messaged the sister by saying "WTF sissy?" showing his cringing reaction to the phenomenon. To which his sister replied by saying, "What the flip are you doing here? You aren't even 18+??". After this, his brother replied, "You swiped right on me" and she said, "You did it first sicko!!". Afterwards, their chat went on to get even more awkward when his brother said, "This is so gross, I am calling mom." with a sick face emoji. And his sister replied, "I already called her, have fun in juve" with smiling emojis.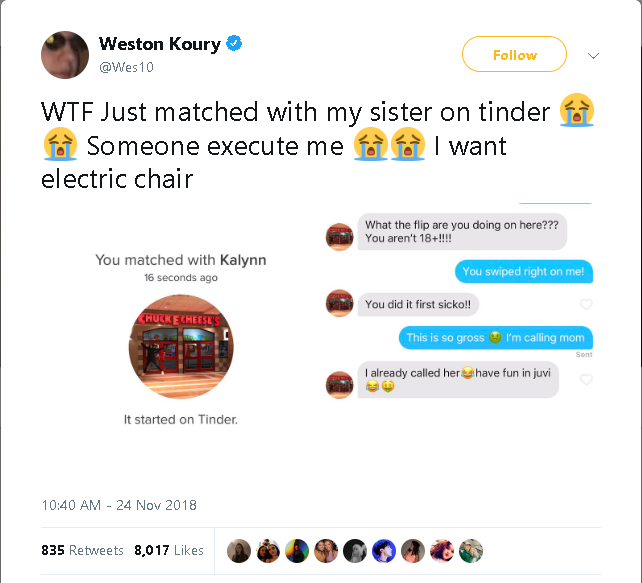 via
With this screenshot he captioned it "WTF just matched with my sister on Tinder, someone executes me, I want electric chair". Well, this one was really awkward. It would be really funny to know what happened afterwards but sadly this is the end of the story.
Read More: Artist From Turkey Present Surreal Art In The Form Of Stunning Illustrations