The inseparable buddies for more than 10 years who have been living happily have suffered a hard fate. Spencer and Rocky, the dog brothers have been living together with their owner for just about a decade now.
More Info: Dodo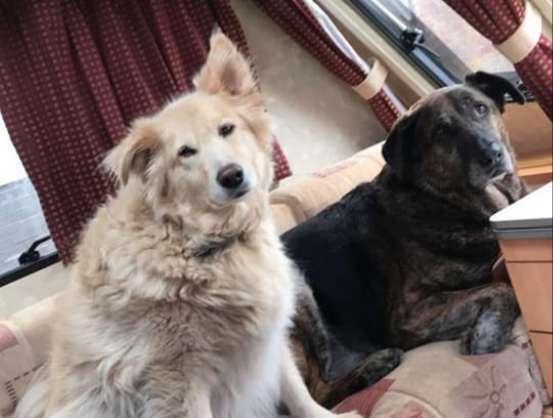 Their bond was a strong one and their actions made it quite clear almost every day. Their owner said that they have been together ever since he got them home. They used to sleep in the same bed, eat from the same bowl and also walked together whenever went out.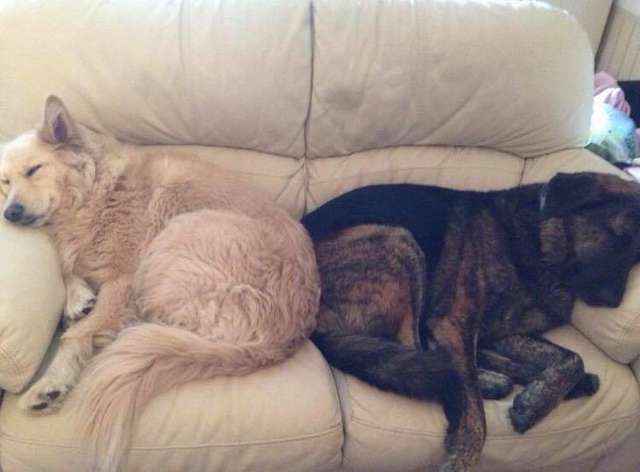 When visited the vet for a check-up, Rocky, the blonde dog was diagnosed with a health problem. The reports said that Rocky had developed a cancerous tumor and it was too late for any treatment.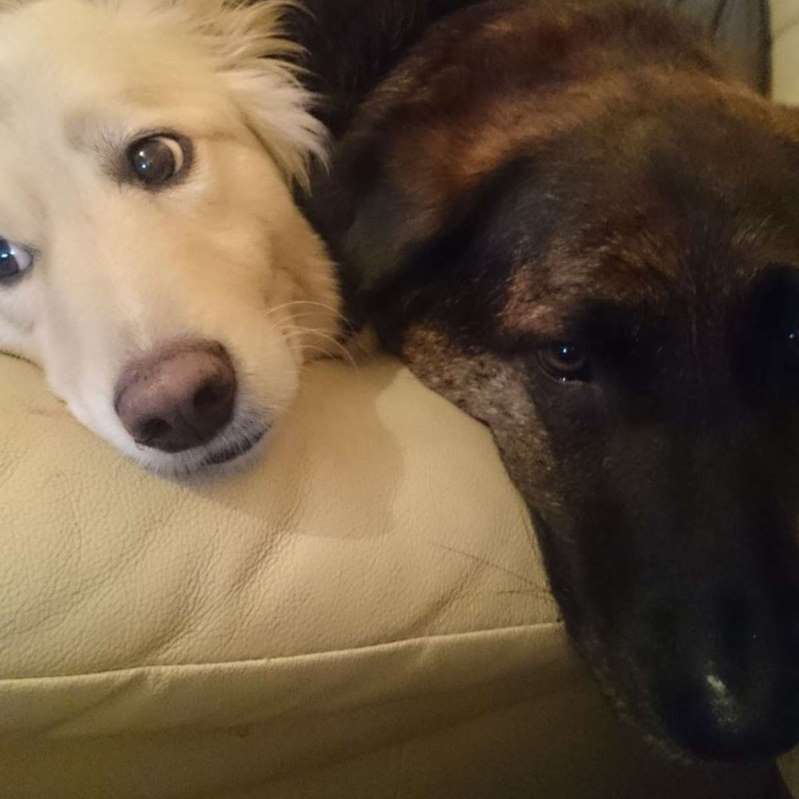 Within a really short period of time, Rocky lost his life to the disease. It was an unexpected event and the family has been trying to cope up with the loss of a family member.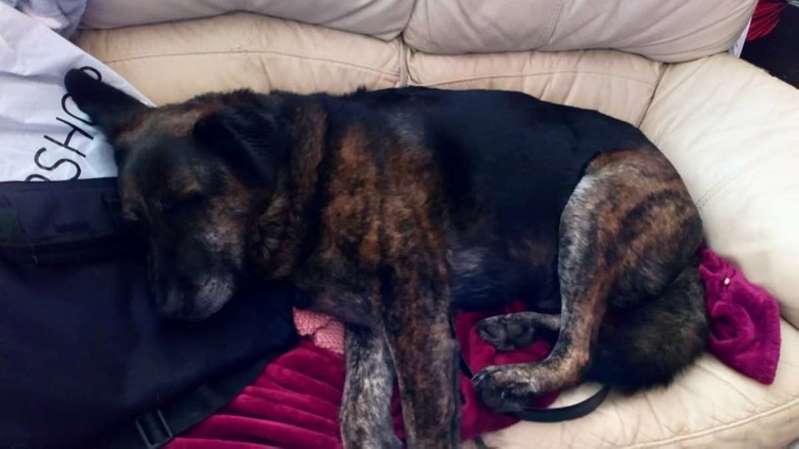 It was the toughest for his elder brother, Spencer. He was hurt and heartbroken and was nothing more than a grieving dog.
Ever since Rocky had gone, the grieving dog Spencer had not been able to sleep during the nights. He used to get up and roam around in the house searching for his forever gone little brother. When he was not found, Spencer used to start weeping in the middle of the night.
Read more: Photographer Fulfilled A Mother's Last Wish Who Left All Her Loved Ones Crying
Not able to stand the pain of his dog, his owner, Beth Fisher and his father got him a pillow with Rocky's smiling face on it. And the pillow has helped Spencer just as much was expected and needed.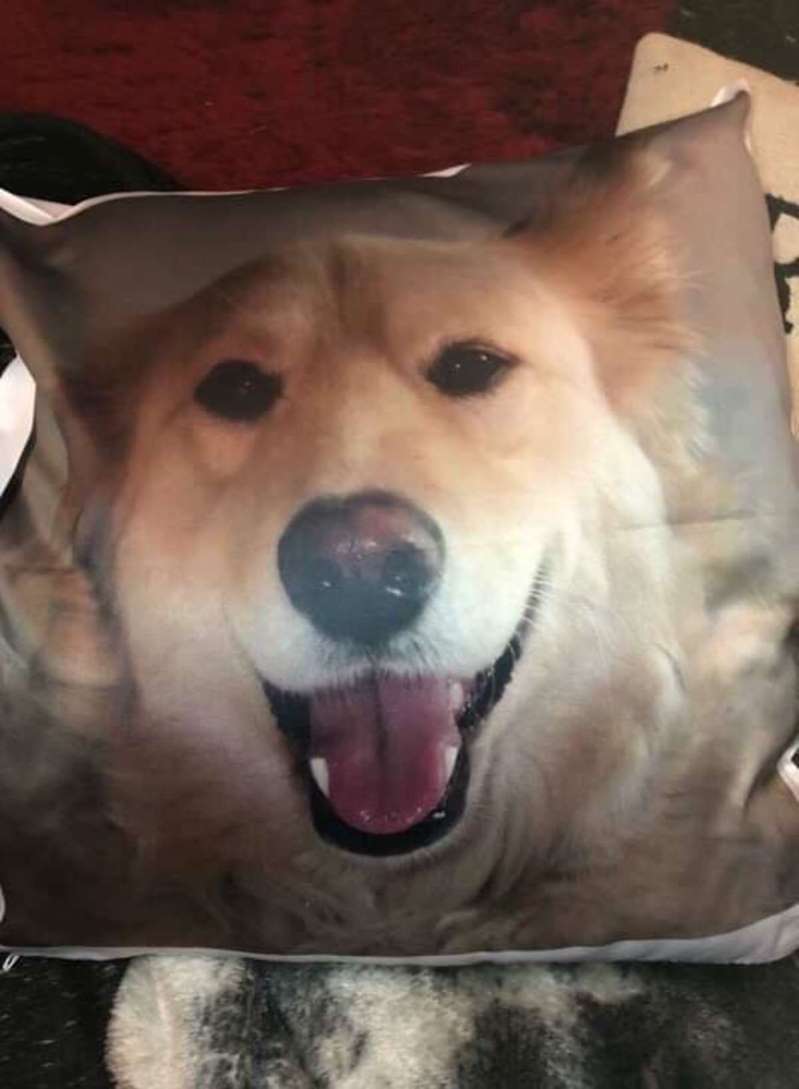 He simply wouldn't let go of the pillow. From his bed to sofa and everywhere he goes, this pillow with his brother's face accompanies him.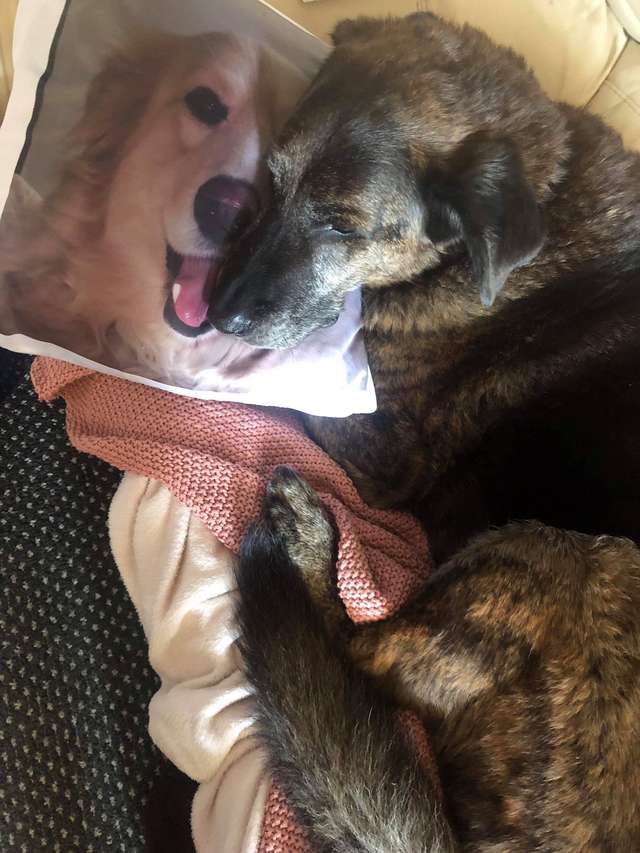 Spencer no longer wakes up during the night now that he has got the pillow with his brother's face to cuddle into.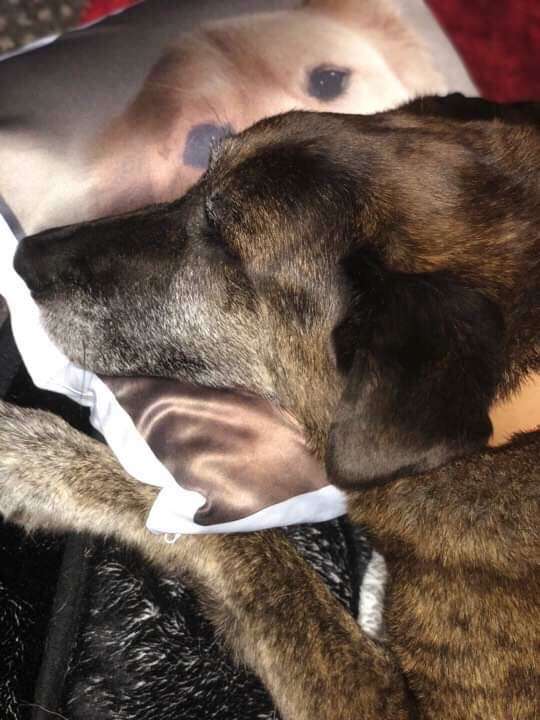 The dog owner, Mr. Fisher said, "I don't think Spencer will ever get over Rocky's passing, but I hope he's able to learn to go on without him. We're hoping Spencer is able to take comfort in his new pillow, and take comfort from all the cuddles he's getting from his family."