Dolls and action figures are not meant only for children. These figures are collectibles and only those who are fascinated by these will show you how the figures are kept. These dolls and action figures are worth thousand dollars and the collectors of these dolls can go to any extent to obtain them.
Noel Cruz is an incredible Filipino artist who loves dolls. His art and crafts are mind-blowing. He has used his abilities in repainting and restructuring old dolls of the prominent celebrity portraits and has converted them into beautiful pieces of art.
Artist Noel Cruz made the celebrity dolls appear realistic by giving their faces an essential makeover. The artist noticed every detail of the characters and his hard work can be well seen in the celebrity dolls he has repainted. These celebrity dolls and the action figures come with a real essence and they are sold to the collectors all around the world.
Scroll down below to see some of the amazing celebrity dolls repainted by the artist!
1.Ralph Fiennes aka Lord Voldemort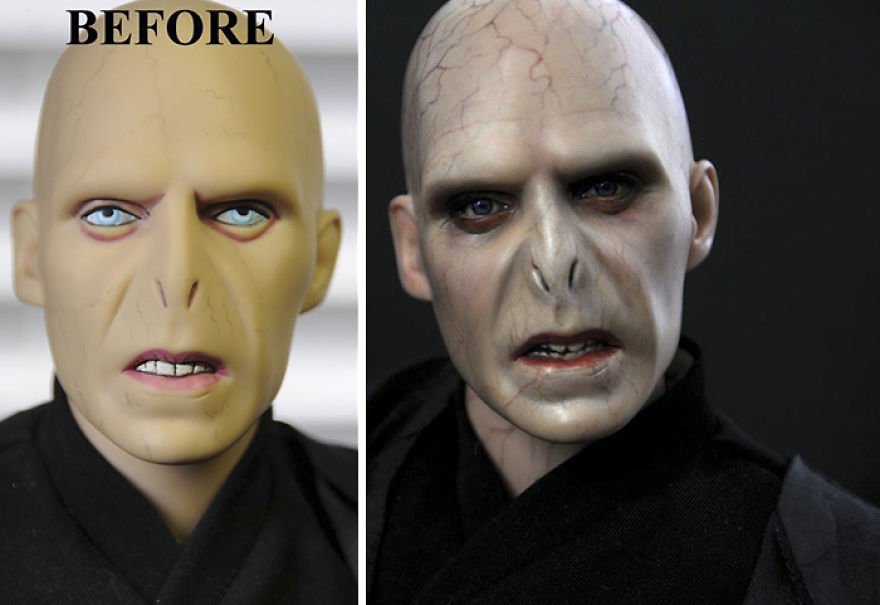 2. Emma Watson aka Belle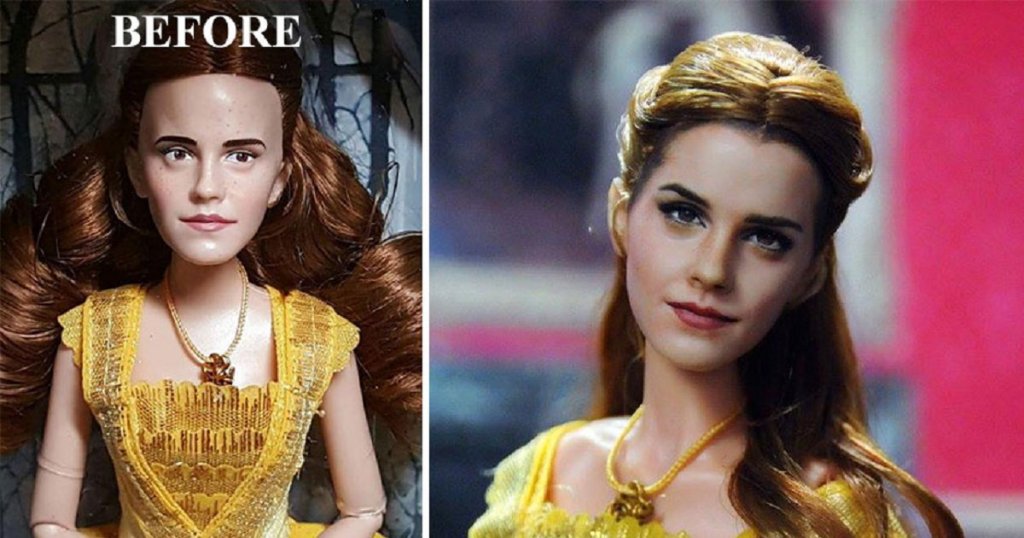 3. Jim Parsons aka Sheldon Cooper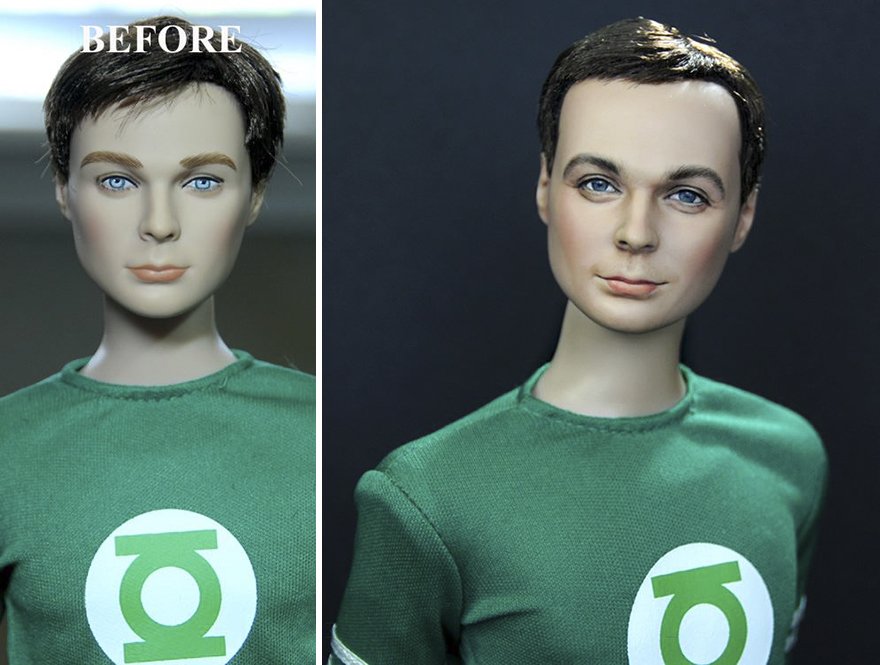 4. Gal Gadot aka Wonder Woman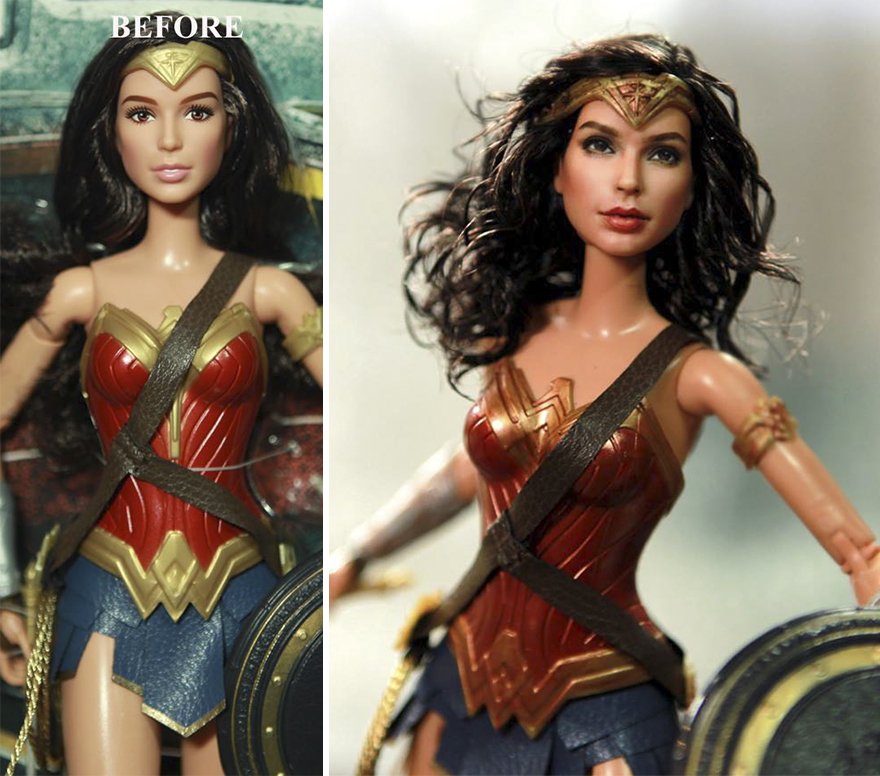 5. Angelina Jolie aka Maleficent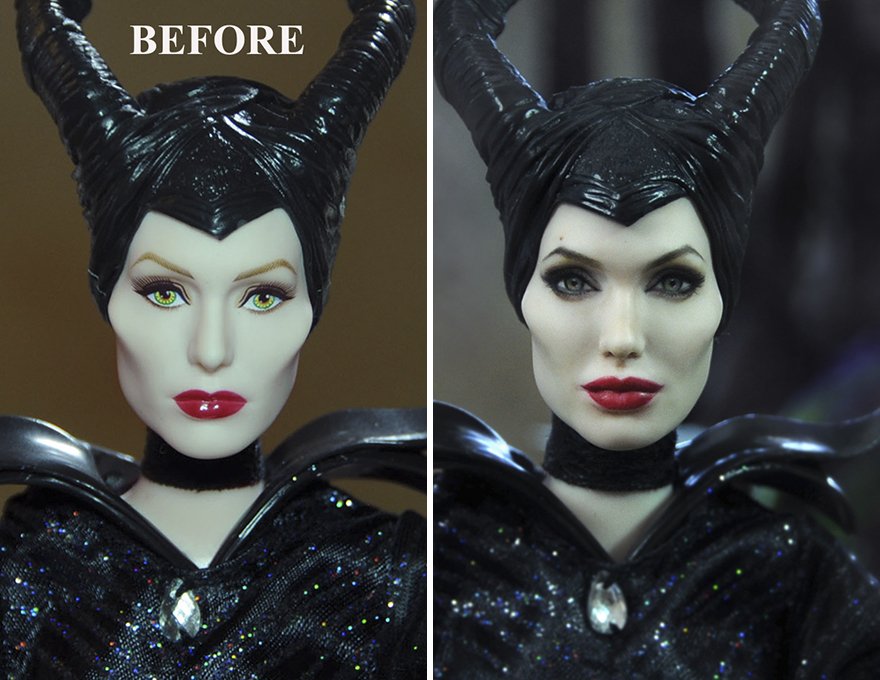 6. Heath Ledge aka The Joker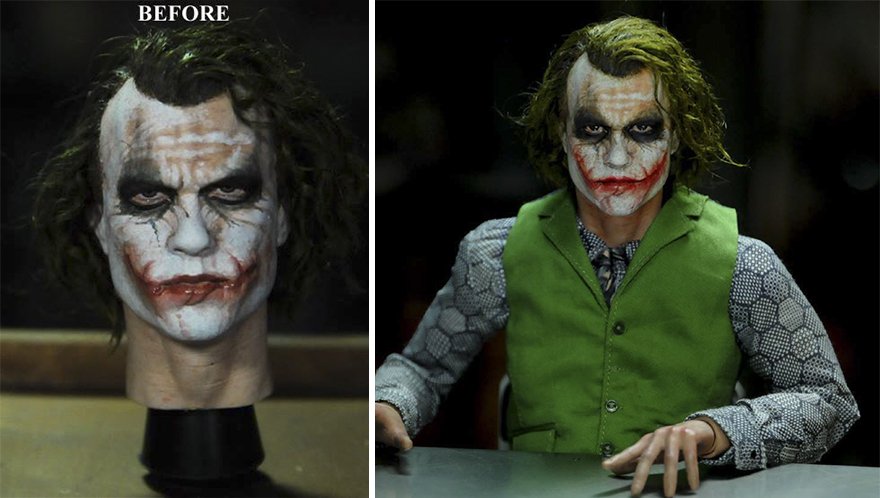 7. Ian Somerhalder aka Damon Salvatore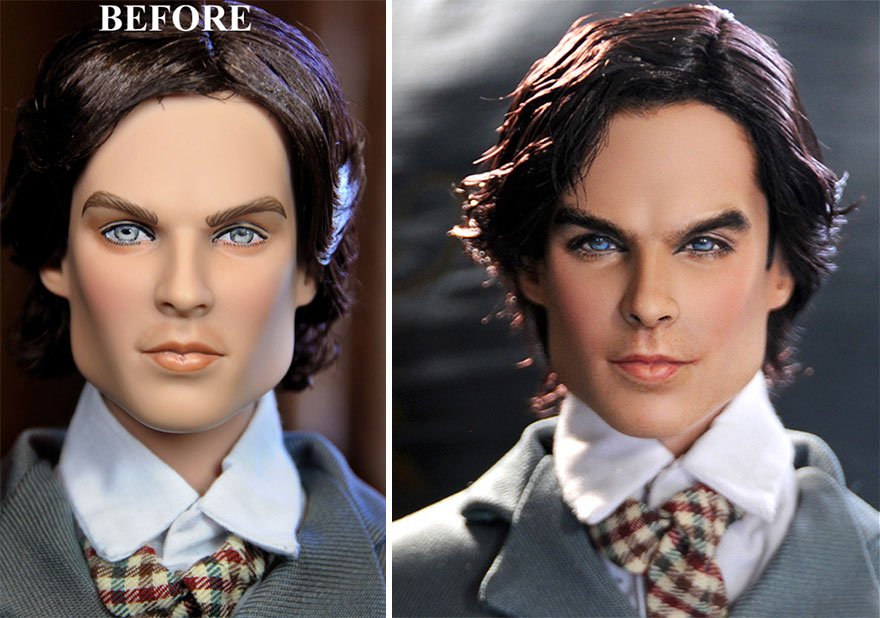 8. Jenifer Lawrence aka Katniss Everdeen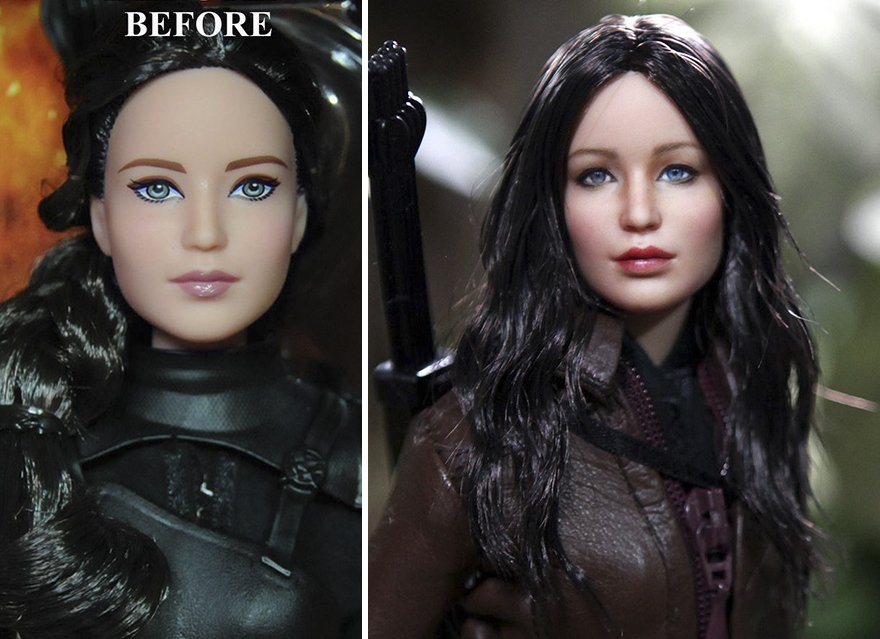 9. Ben Affleck aka The Batman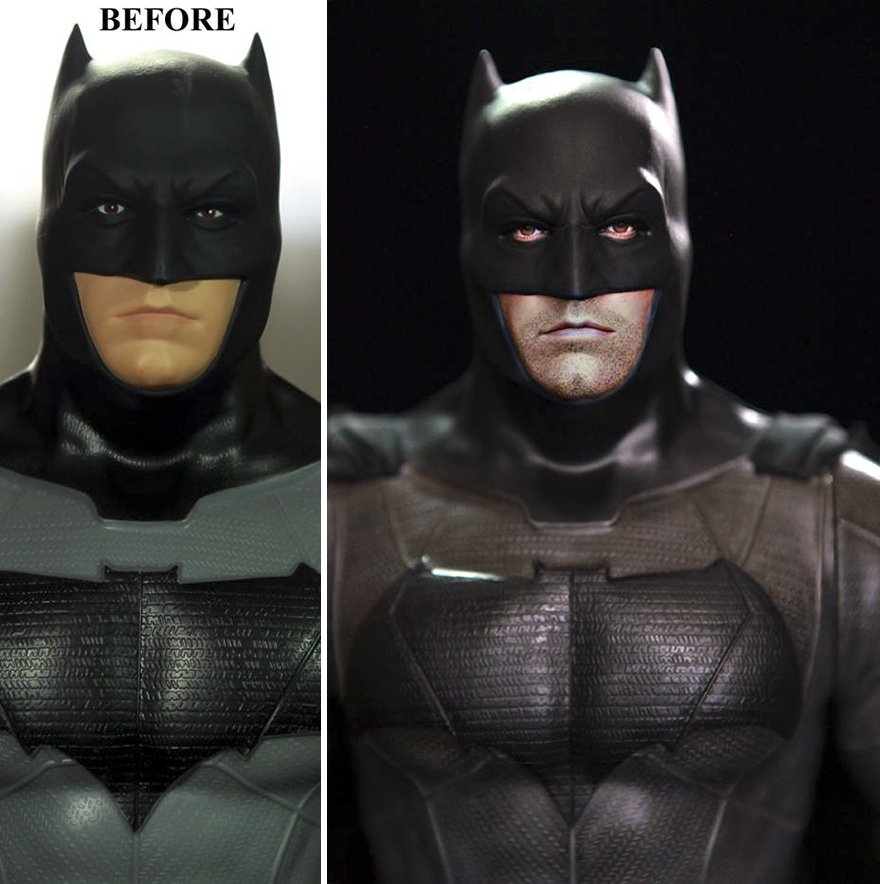 10. Johnny Depp aka Captain Jack Sparrow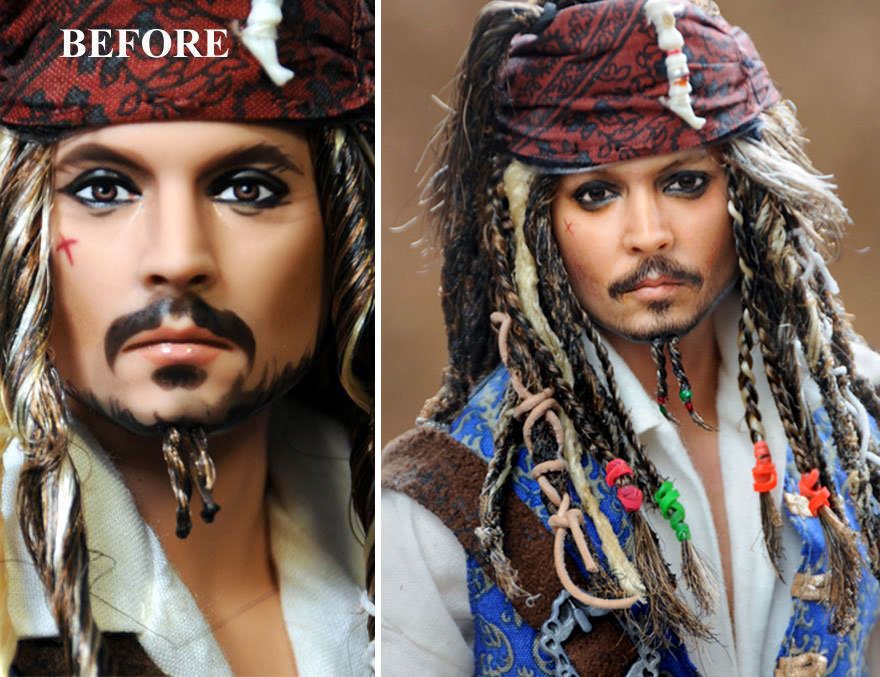 Read More: 15+ Pictures Of Tom Lenk Recreating Celebrities Weird Costumes Are Hilarious