Anna Yastrezhembovskaya the amazing artist who creates the astonishingly realistic animal toys just picked up this new passion only three years ago and she is already mastering at her job. Her passion started out as just a little experiment that she did with the wool and she says the first animal toys that she made were rather funny.
More Info: Instagram | Facebook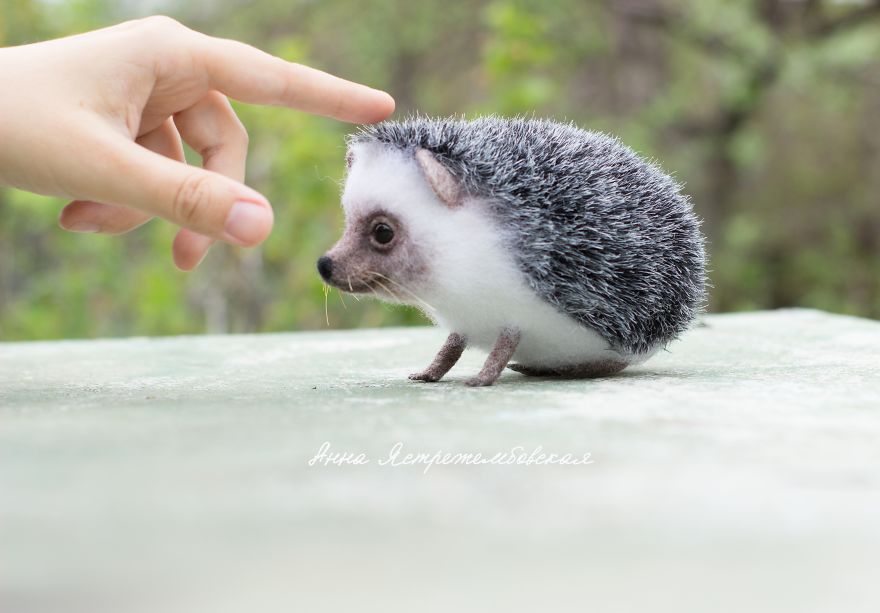 Slowly she kind of got perfect in it. She made brids who looked like nearly lively and also some realistic other animal toys like rabbit, spiders etc. But the one toy that become the huge turn in the artist's story is when she made the toy of bat by using wool.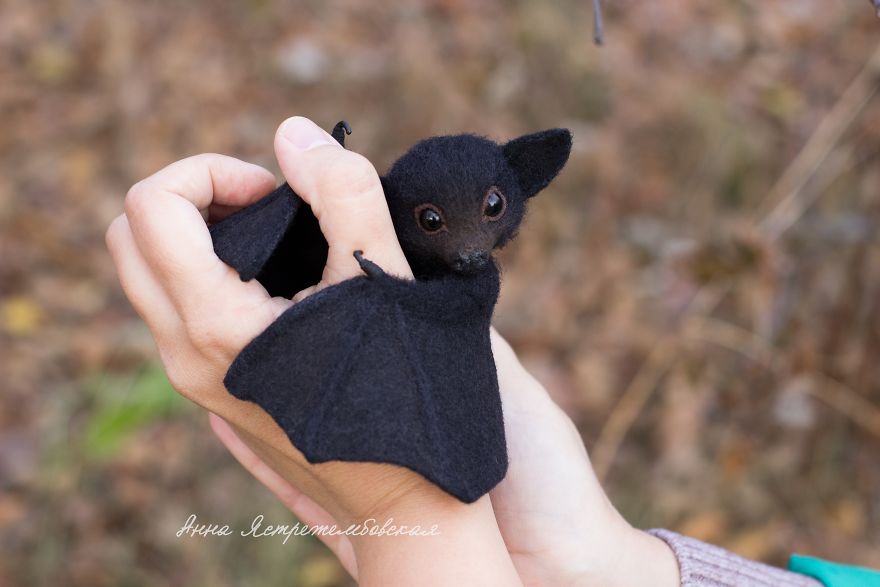 The artist said that when she started she only wanted to make a small brooch out of it but it eventually became bigger and turned into an animal toy. And she posted the pictures online, she got tons of message from people asking her for the bat toy.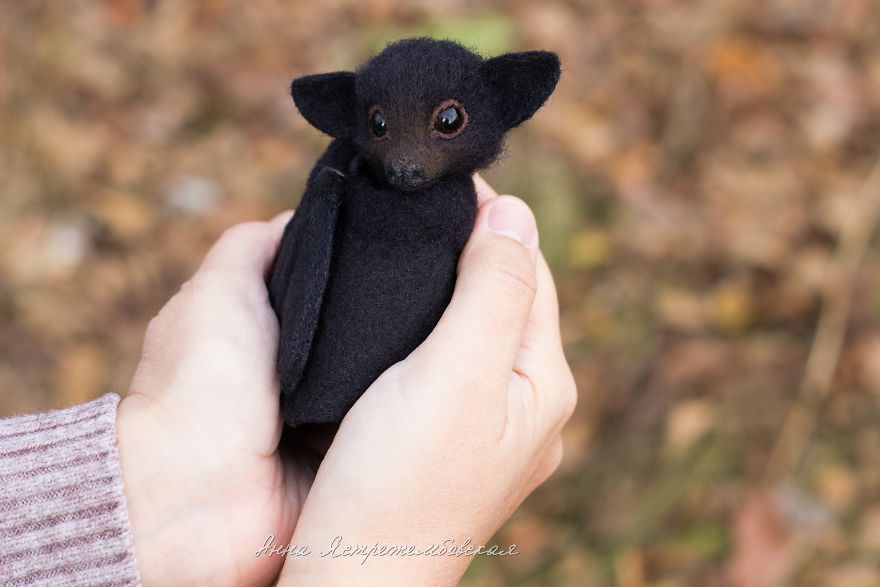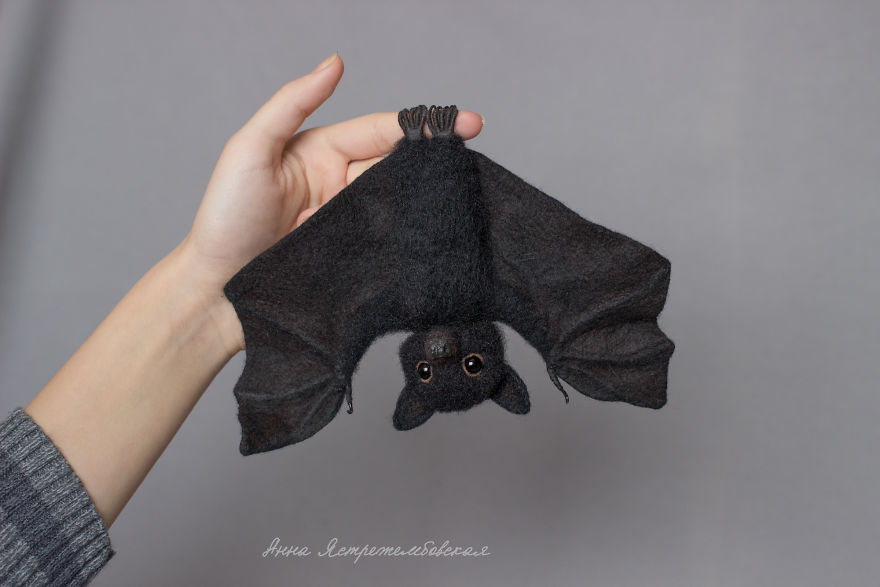 Soon she also realized that her animal toys are getting sold somewhere else with a ridiculous amount of 19.99$ and people are actually buying them. But they were just fooling customers as the customers never received their toys.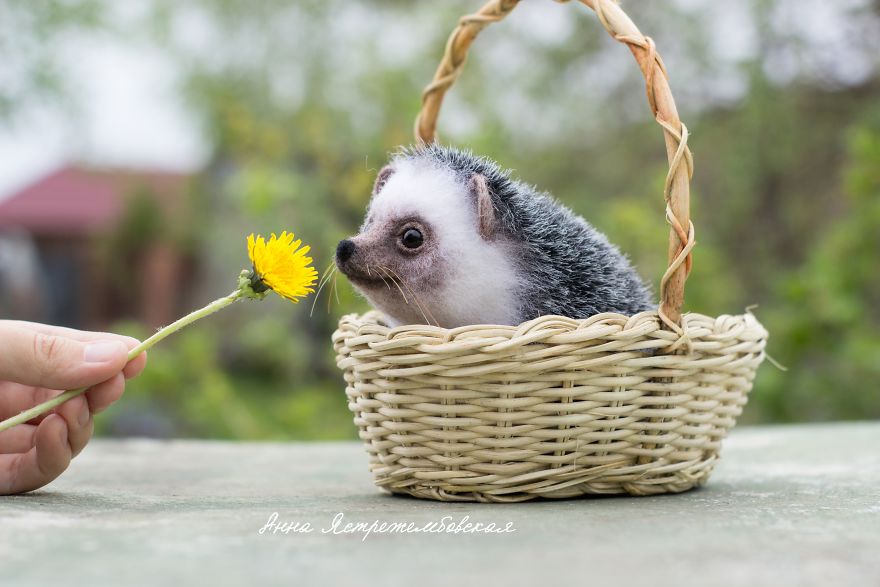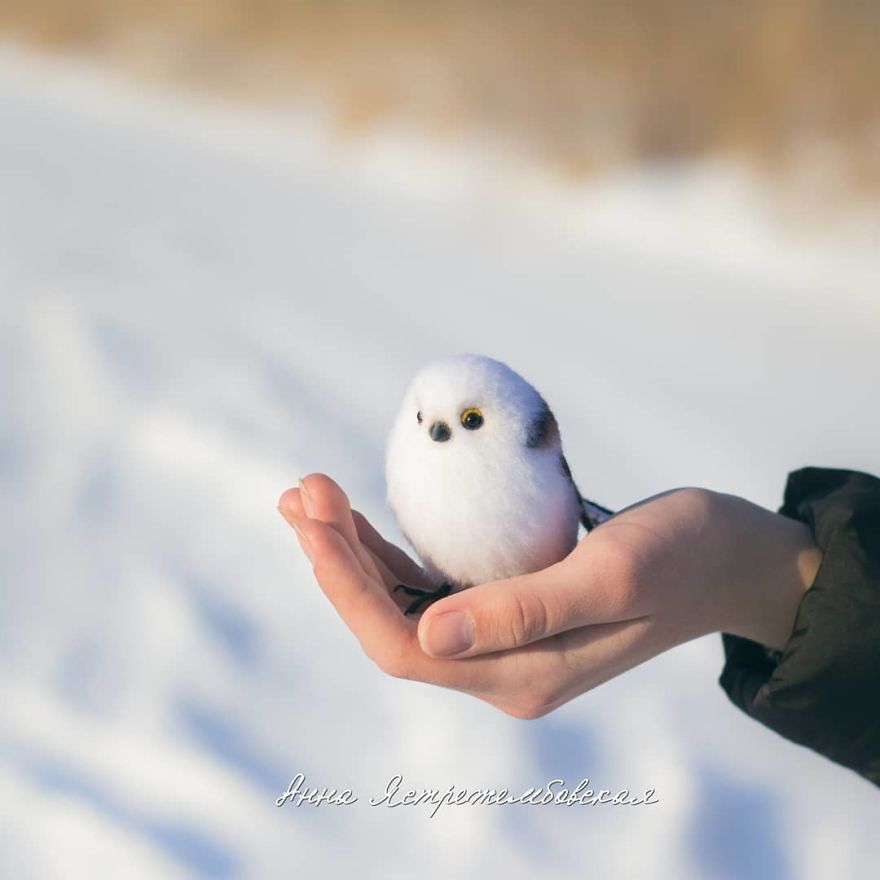 She started getting a lot of messages from people where they told her that they didn't got their toys yet and she was completely shocked as she were never selling them in the first place.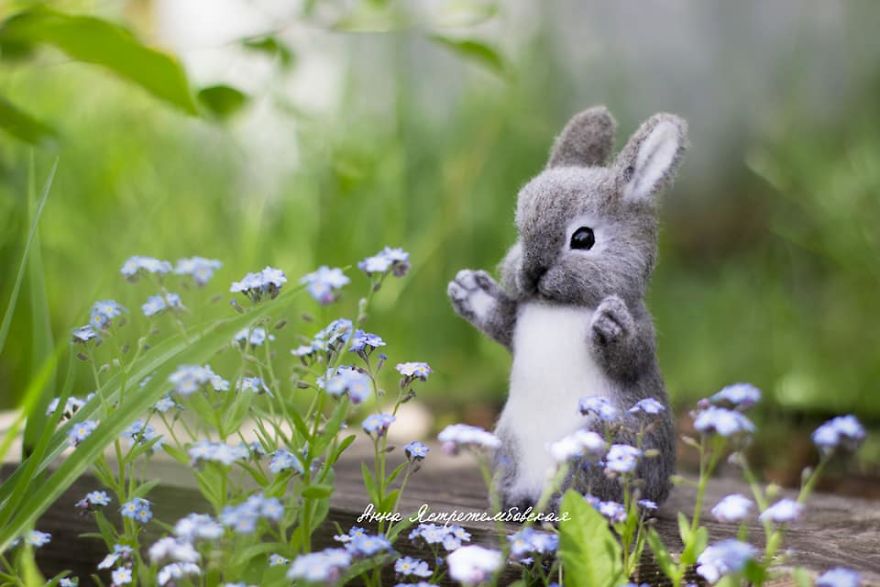 Then the artist got to know that hundreds of people ordered her bats. Now the question arises whether she should let down all those people who are desperately waiting to receive the toys or she should actually make hundreds of toys which take 10 days and 12-14 hours each day to make one.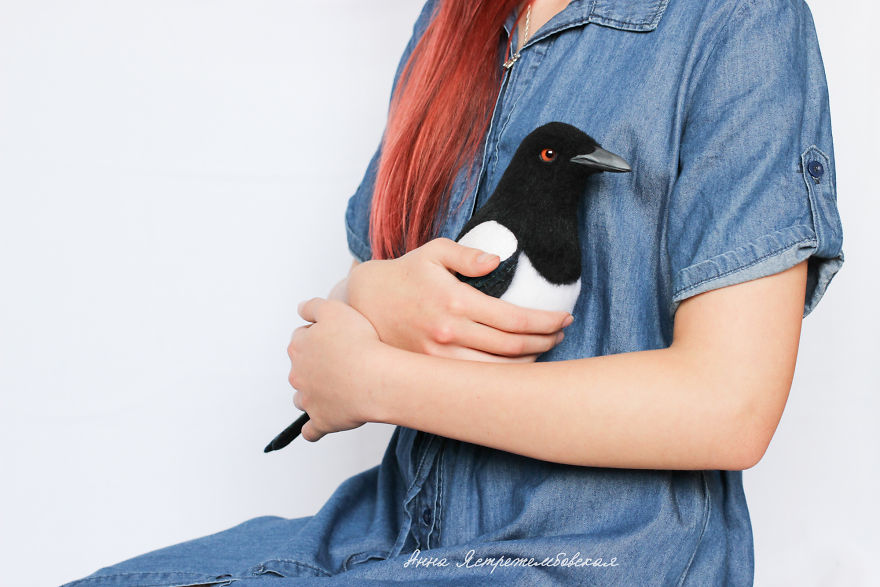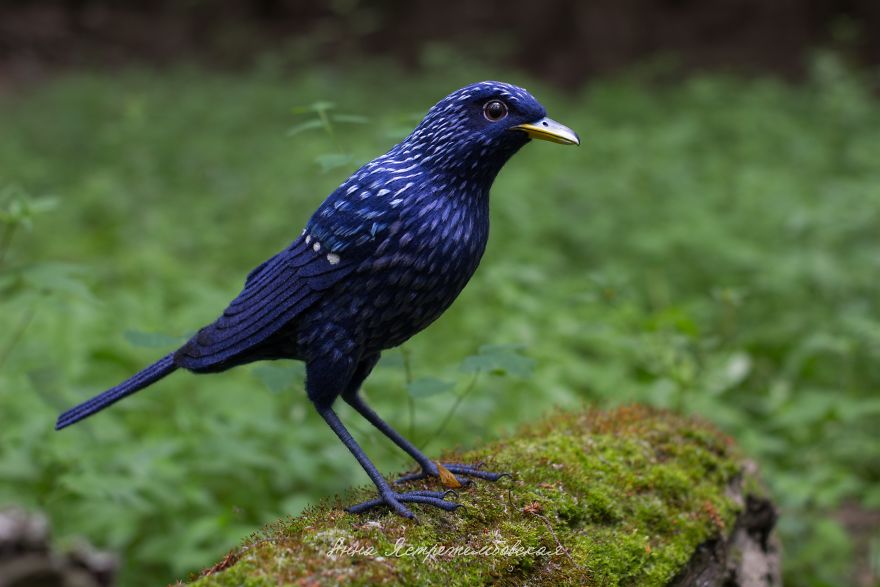 Read More: Artist Converts Scraps Into Spectacular Animal Figures You've Never Seen Before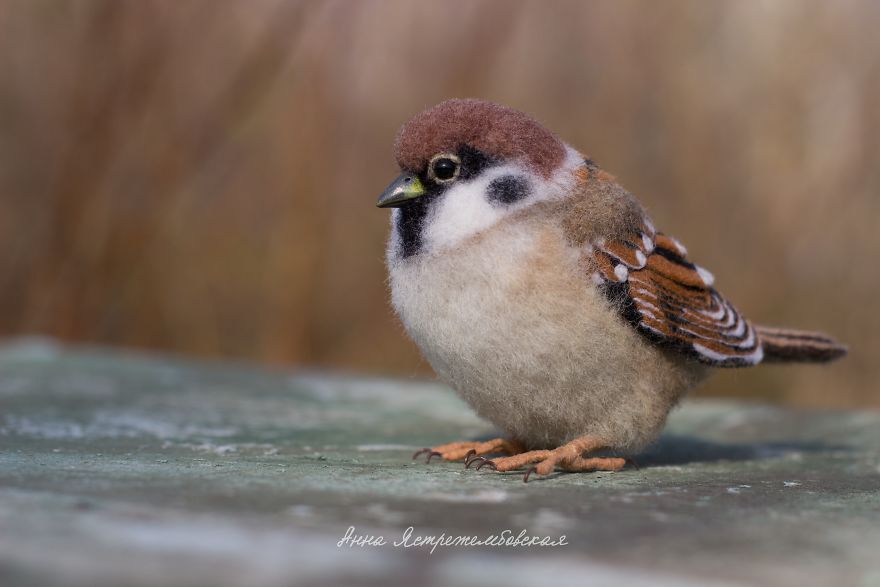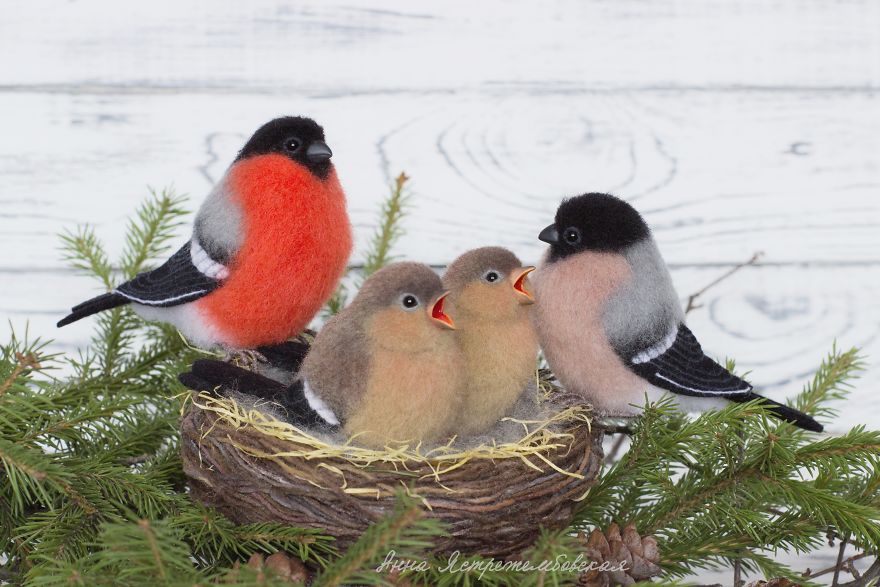 To which she said, "Of course, I will keep felting as many bats as I can, but I want people to understand that these toys are fully handmade, so it's a fairly lengthy process. Furthermore, there are so many interesting birds I would like to recreate in wool as well…"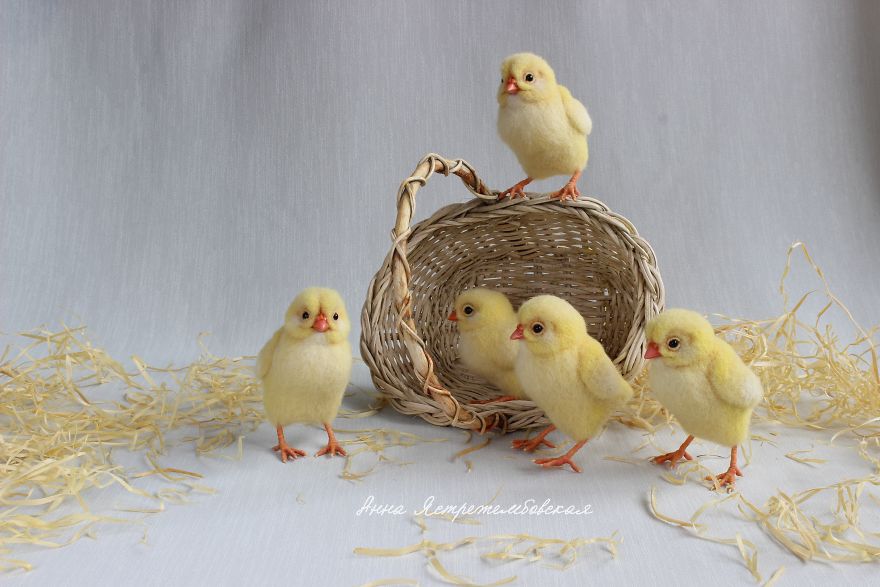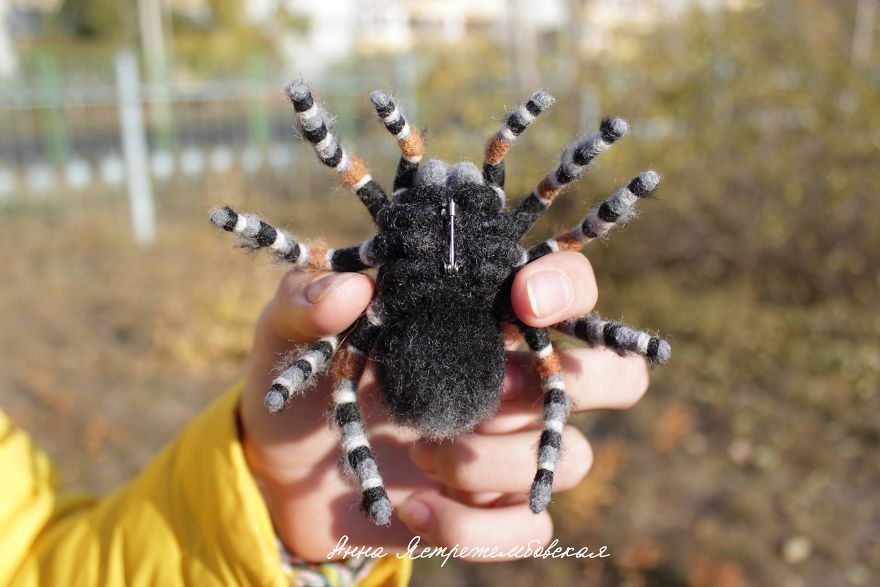 She has also made a lot of other animal toys too and they all looked equally astonishingly realistic. Well, we have to admit the artist is undoubtedly talented and dedicated.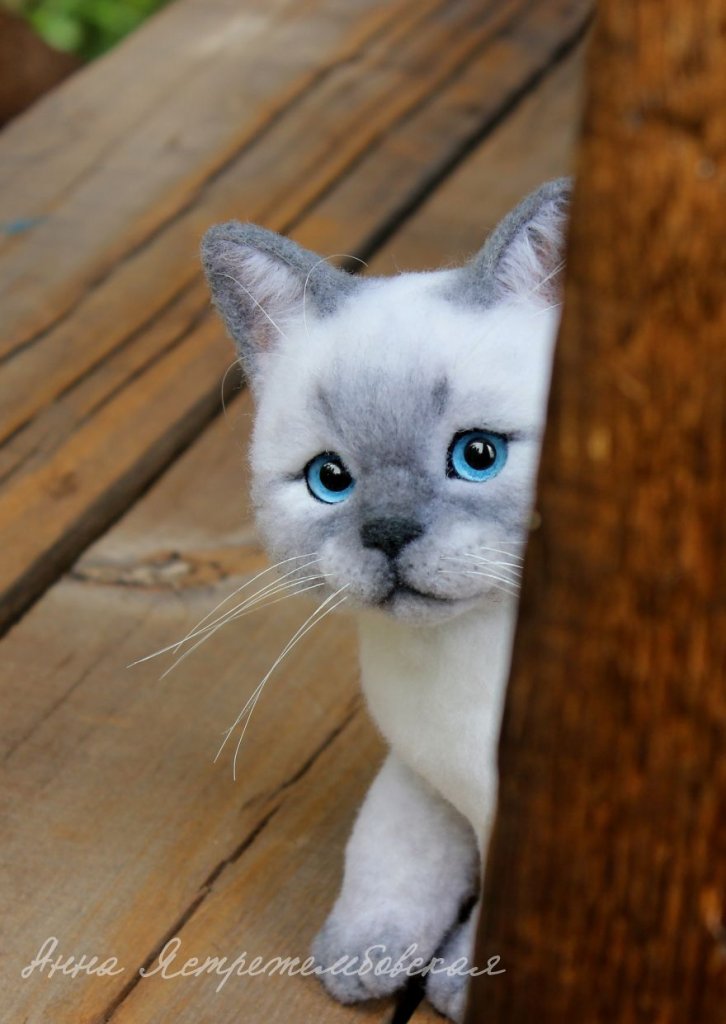 Read More: Breathtakingly Beautiful Images Of Animal Babies In The Womb