With people's changing taste, fashion companies sometimes come up with the weirdest thing possible. As if the super distressed jeans weren't enough, now we have cage-theme trousers. The holes in the distressed jeans made it a menace to wear. Apart from this functional fault, there's the taunts that you have to face from your parents. So, if a torned jeans brought so much problems into your lives, can you imagine the turbulence that these cage-theme trousers will bring? That's given you wear them. In case you decide to wear them, our best wishes.
Read More: Chinese Man Offers Money To A Teen To Buy Clothes After Seeing Her Ripped Jeans
1. Fashion Nova
Let's hear for Fashion Nova then. Distressed jeans are long gone now. After getting the world shook with their "butt lifter body shorts" and "fully transparent sheer trouser", Fashion Nova is back again with another weird thing for your wardrobe. It's time for cage-theme trousers. The inspiration here must be the crinoline cage from the 19th century.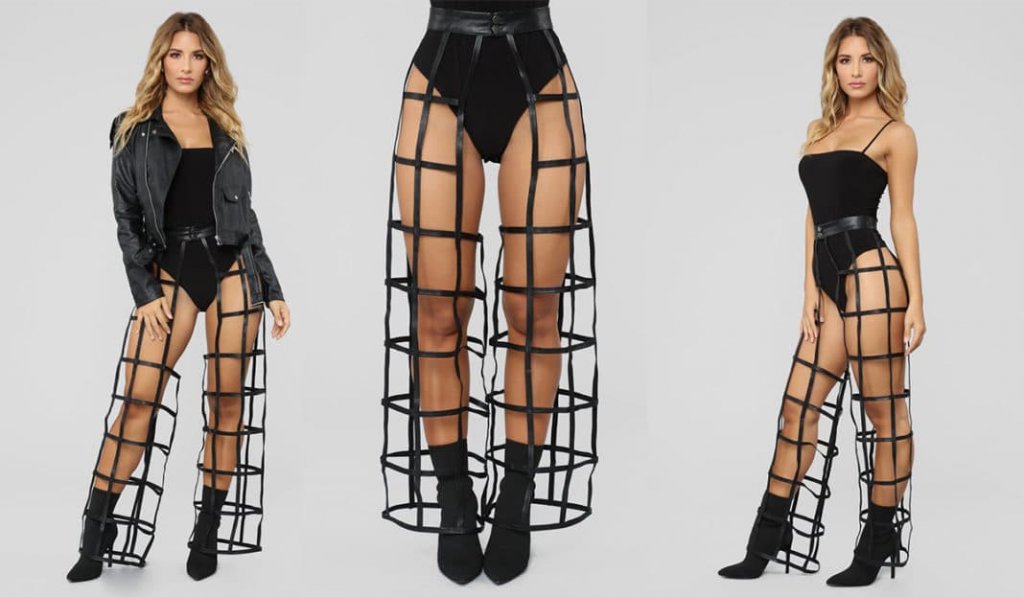 2. Dare to bare
The question that pops out is from where does this brand gets so much of guts? This time they have literally pushed all boundaries and brought amongst us another quirky fashion item. This much talked cage-theme trousers are made up of thin strips of faux leather that are sewn together. These trousers are going to be comfortable I believe.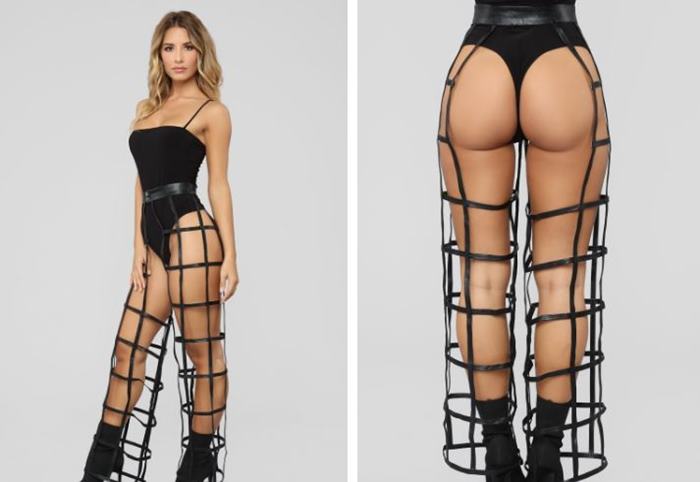 3. Pocket pinch
How much should you pay for these super crazy cage-theme pants? The brand has set the price of 49.99$ that is 3,554 INR. If you thought these trousers will be cheap, you are not alone in that direction of thought.
4. Features
The cage-theme pants comes with adjustable waist and are high rise. These pants also feature a cropped fit and layering pieces for the best experience. Though I wonder how these features will overshadow the nonsensical design.
I am quite flabbergasted to see these cage-theme trousers but I am also excited to see these pants in action.