Social media is the huge part of our lives nowadays. We share almost everything that happens in our life on the internet. The nine couples that we are going to introduce to you today also shared an experience of their life on social media with the same picture but the difference in their captions made it funny as ever. Where one partner is showing love with a cheesy caption, another one is totally mocking the other with sarcastic captions.
Check out all these couples who shared same picture with different captions and also the hilarious comparison:
1. Boyfriends could be mean sometimes and here is the perfect example for it. Here this girl has posted a picture with a cute caption and the boy, on the hand, has posted the same picture with the hilarious caption.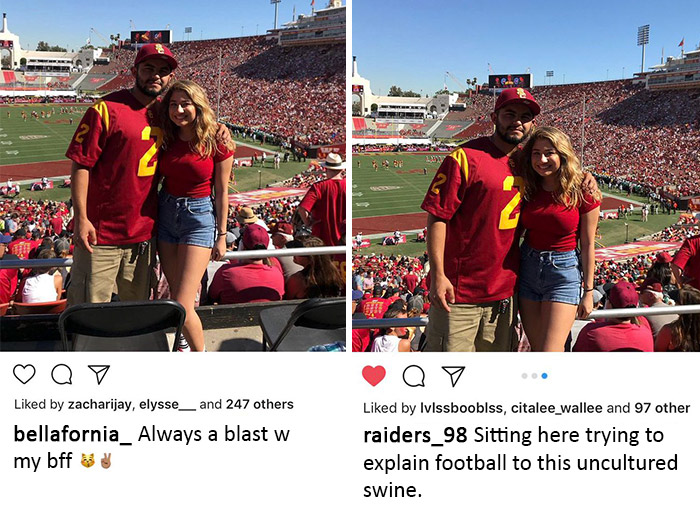 2. I don't know why men can't just say something lovely for their girlfriend.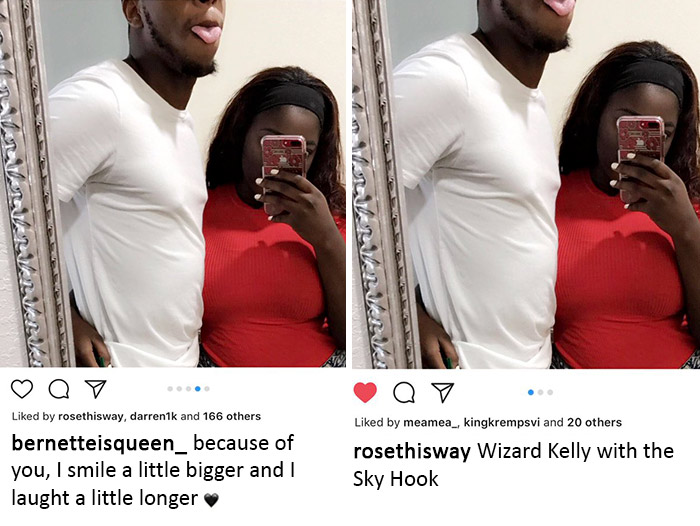 3. Another hilarious example of different captions beneath same pictures of couple.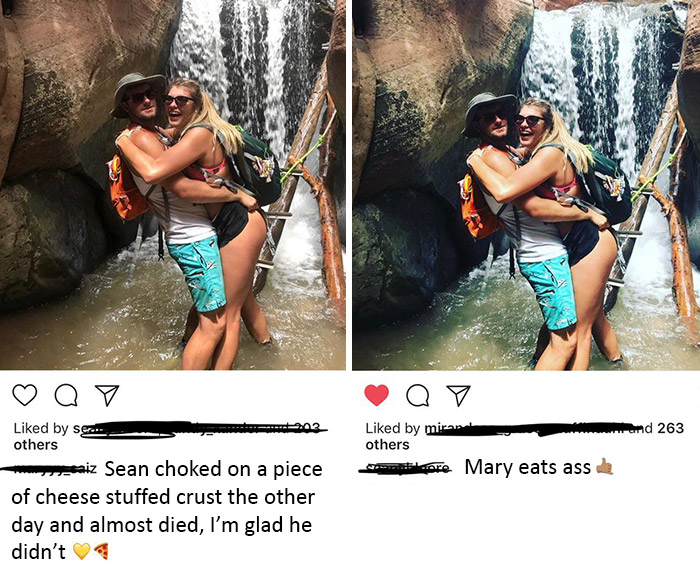 4. Sometimes what they say doesn't even make sense. I mean can you figure out what this man is trying to say here.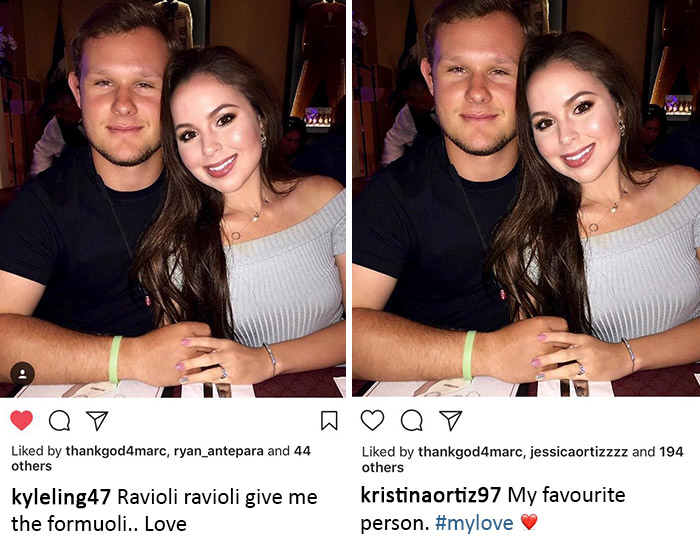 5. The picture is undoubtedly gorgeous but I am not so sure about the caption of this man.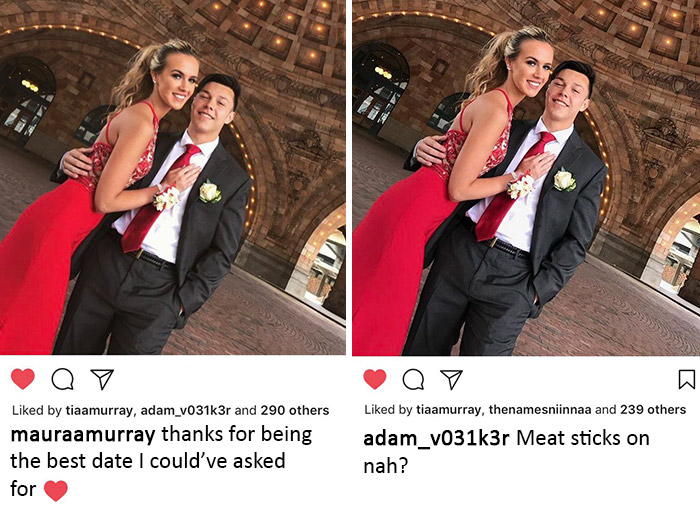 6. Well, you know what they say…. Men will be men.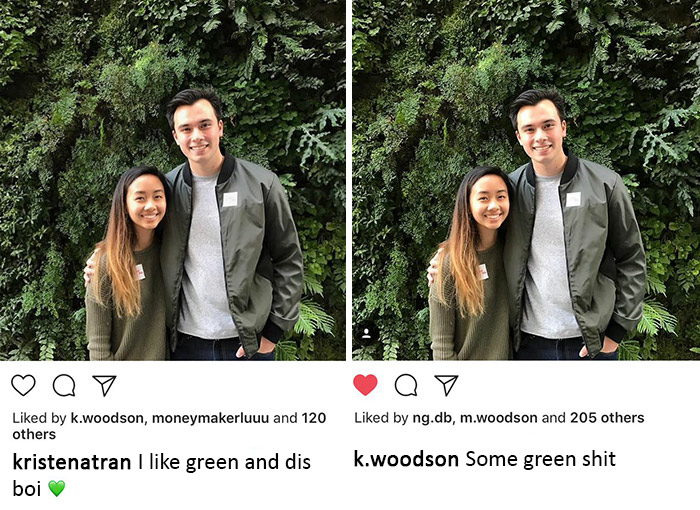 7. Just look at the cute and loving caption the girlfriend has written and after that take a look at what her boyfriend has said. I mean just why?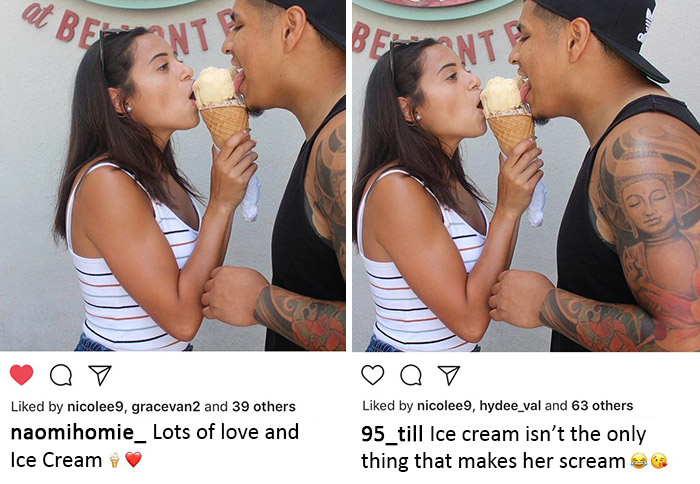 8.I wish they knew that saying something adorable won't hurt anyone.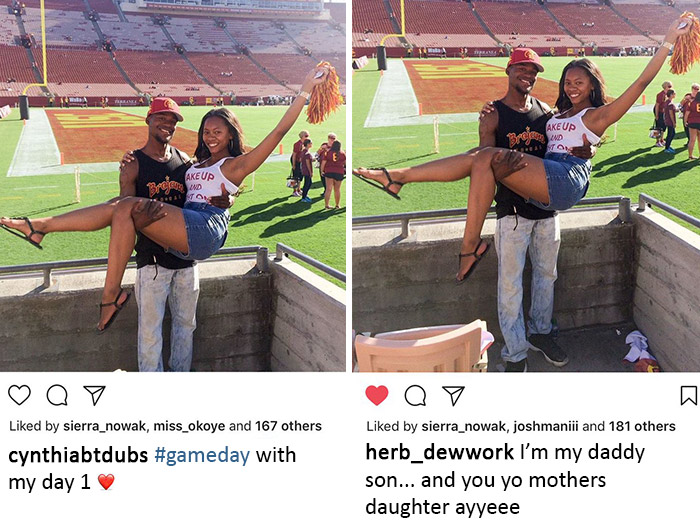 So these were some of the hilarious comparisons between the captions of the girlfriends and their boyfriends. I am sure you too must have experienced a similar situation. But above all this, in order to know somebody's feelings you must listen to what they say and not what they write beneath their pictures. Not trying to be a love guru here but what's true is true.
Read More: Here's Why You Should Always Wear A Helmet