When people achieve the star position, they start creating unnecessary reservations for themselves, naming it as stardom standards. However, there are few celebrities who prioritize humanity over this so-called stardom. Most of the celebs often confuse between arrogance and confidence.
Well! there is a very thin line between these two, and only smart people can understand it. Here we have got you a list of those smart celebrities who prioritize humanity over stardom.
Scroll down and meet the humble stars.

Read More: Jason Momoa Clicks Picture With His Female Fans By Pushing Their Husbands Away
1.Virat Kohli & Anushka Sharma
The Indian actress Anushka Sharma and India cricketer Virat Kohli gave up their business class seats for Indian seamers. It is rare to see the celebrities giving up on their luxuries. Well! the star couple did this so that the seamers get some much-needed rest before the next match.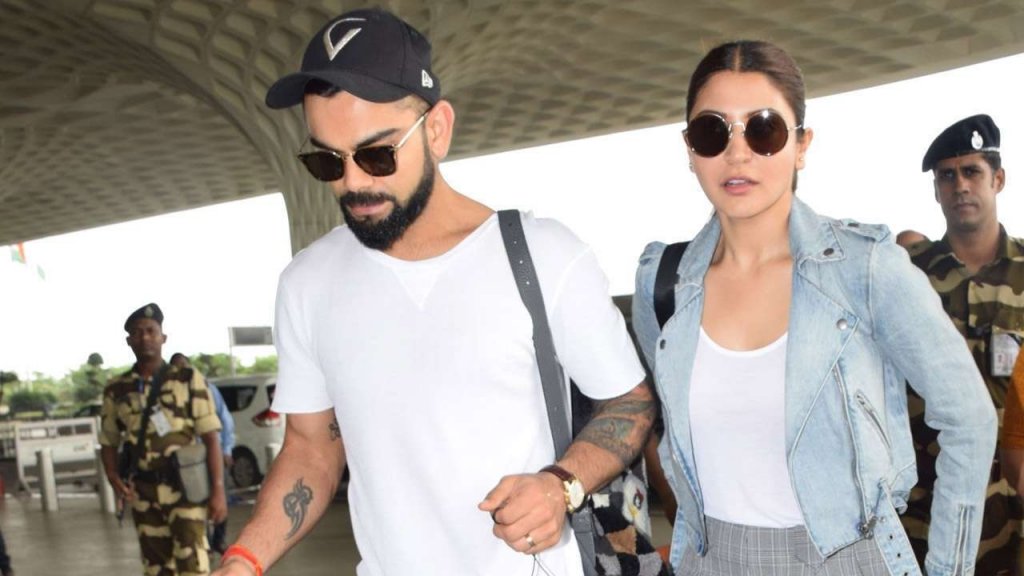 2. Eliud Kipchoge
The male World Athlete of the IAAF Athletics Awards 2018 didn't ask for any assistant rather did all his chores himself during camp.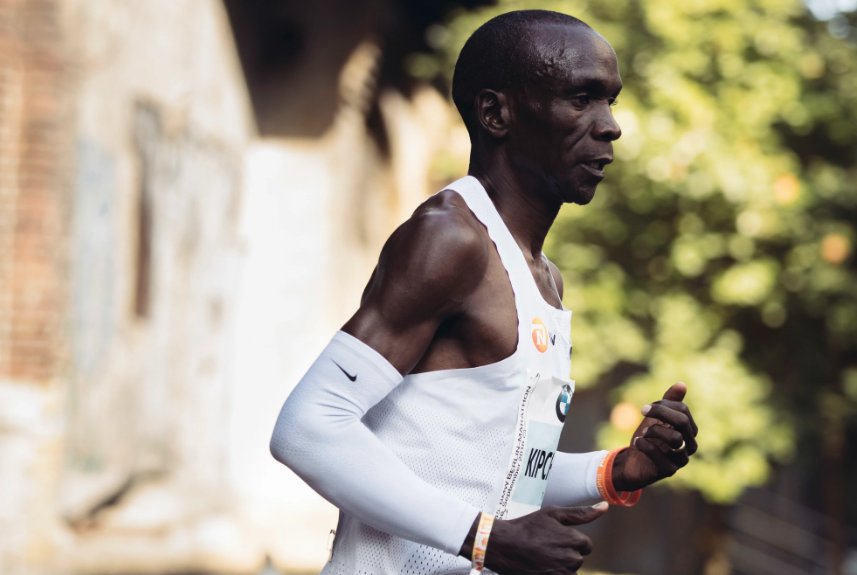 3. Kolinda Grabar-Kitarovic
We all know that there are certain standards attached to the position of Croatian President. But keeping all the formalities aside, Kolinda Grabar-Kitarovic celebrated her team's victory by dancing with players. With this she proved that humanity is more important than any stardom.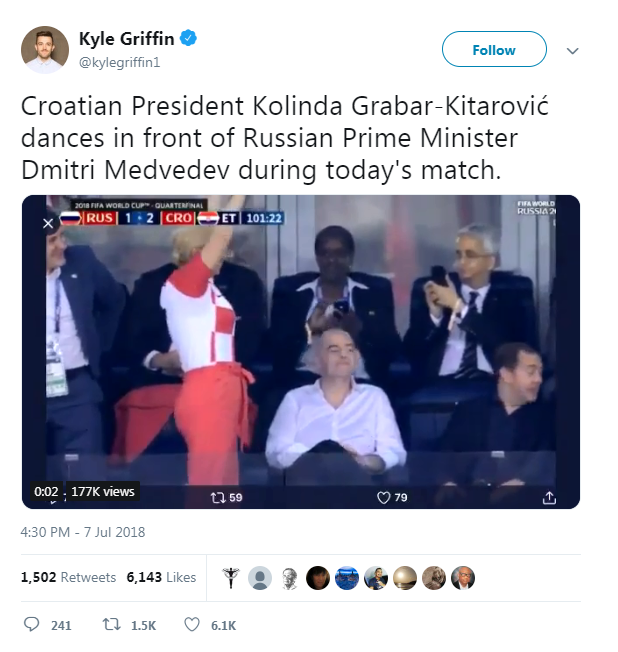 4. Sunil Chhetri
Indian footballer Sunil Chhetri did nothing but just passed a trophy to his teammates during presentation after winning the Intercontinental Cup 2018. However, his down to earth attitude clearely refleted in his actions.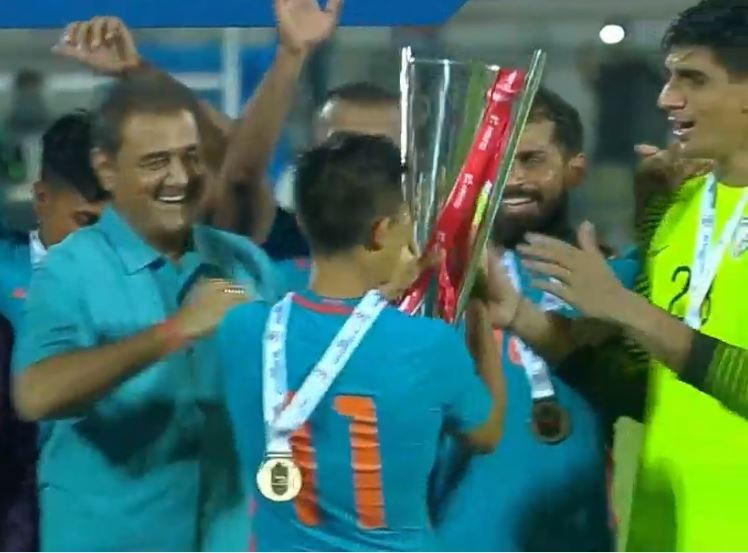 5. Barack Obama
The great Obama left all the reservations attached to his star position and attended a prayer service standing among other worshipers in a church.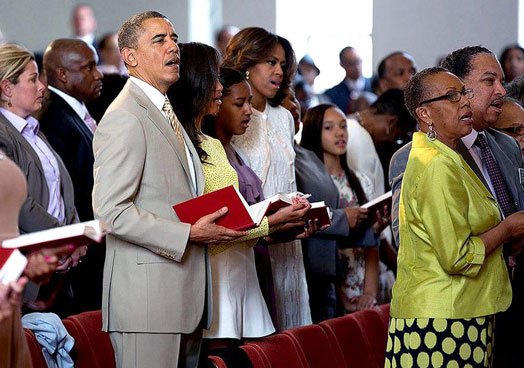 6. MS Dhoni
The former captain of Indian Cricket, MS Dhoni showed his humanity when he carried water and other drinks for his teammates during a T20I match.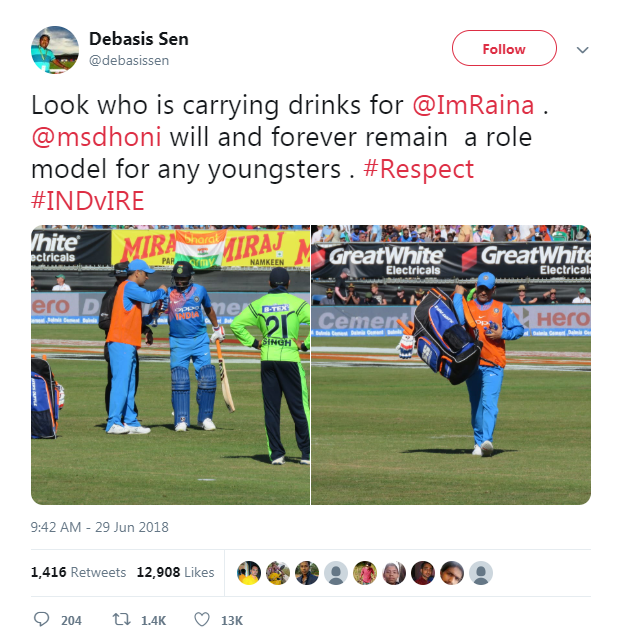 7. Rahul Dravid
Undoubdetly, Rahul Dravid, the former Indian Cricketer is an International cricekt star. But he loves to priortize humanity over his stardom. The man is often seen acting like a common man in public domain. Recently, he was seen standing in a queue with his kids. He could have asked his servants to do so but the humble guy chose to do it himself like any other parent would do.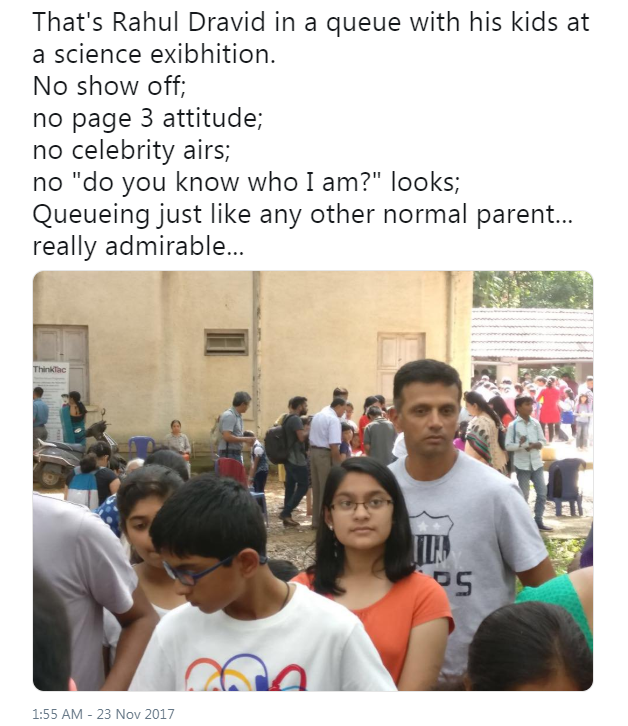 8. Mark Rutte
Here is the 51-year-old Dutch Prime Minister, Mark Rutte, mopping the coffee spilled by him in the Parliament premises. Hats off to him humble attitude.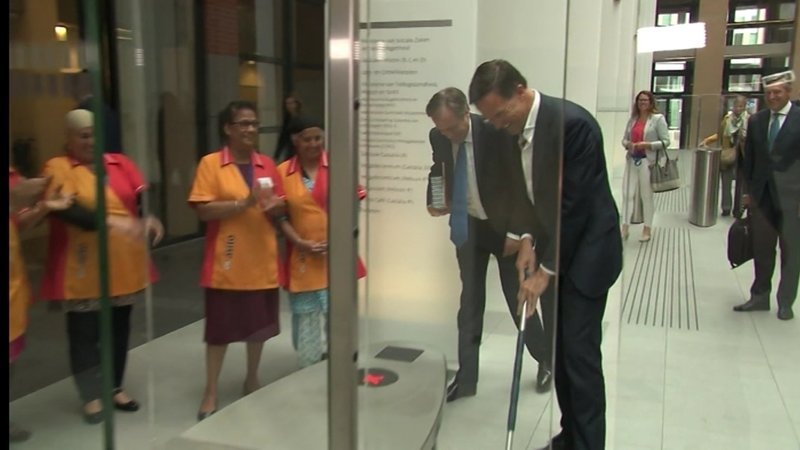 9. Bill Gates
The richest man standing in a queue outside a burger joint. Well! there can be no better example of prioritizing humanity over stardom.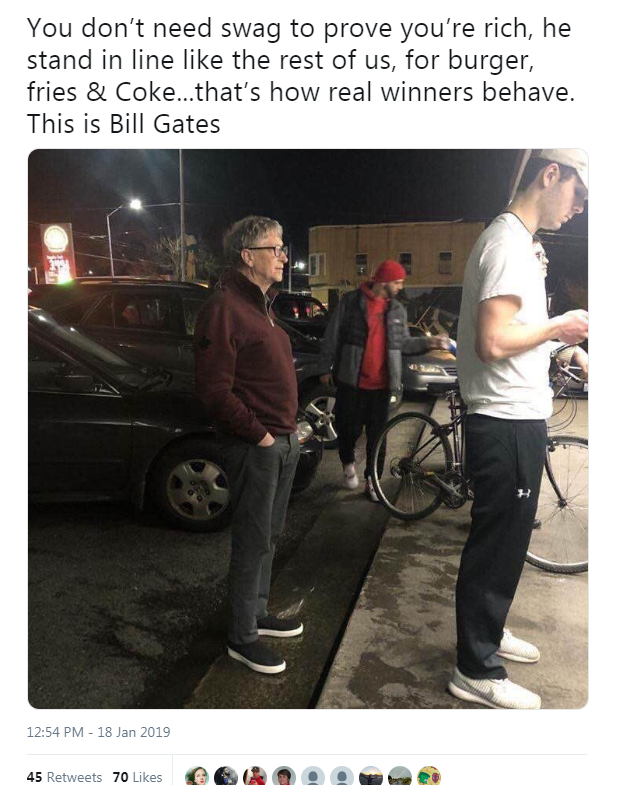 Read More: Hilarious Misconceptions That Foreigners Have About India And Its Citizens
10. Roger Federer
Mostly celebrities create issues about such things and take it as a question on their stardom. On the other hand, Roger Federer patiently waited outside the locker room when the security guard stopped him for not carrying his ID.