The glamorous beauties of the film industry are setting a bar very high for the new entries. Including Selena Gomez, a lot more celebs are also a debutant at the red carpet of Cannes 2019. Another Hollywood sensation who gave us chills with her magnificent looks is Priyanka Chopra Jonas. We have seen her making a fashion statement wherever she goes and here she proved again that she has a stunning sense of fashion and an ability to charm others with her charisma and gorgeousness.
More Info: GettyImages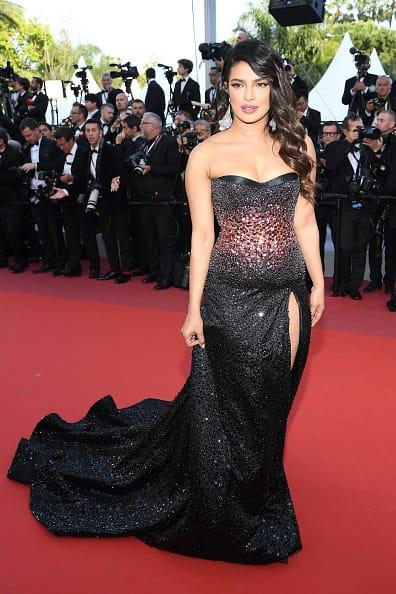 The stunning 36-year-old international actress wore a black sparkling gown at the red carpet of Cannes 2019. The 72nd Cannes Film Festival started from 14th May 2019 and surprising us every day with the glamorous looks of celebs from all over the world. From Hollywood to Bollywood, these beauties are making statements with their looks and proved that their fashion game is on point.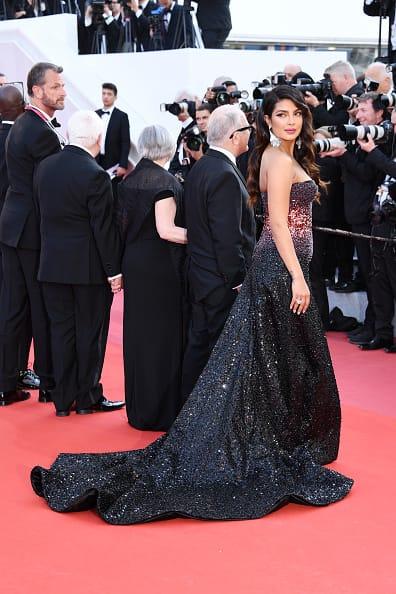 The look of Priyanka Chopra for the Cannes Festival consists of a classy yet super sparkling gown with a high leg slit that reflected her tones legs and stunning figure. The outfit had a hint of maroon and white in it. Her long trail was giving her black sparkling gown a whole new dimension and her curled hair seem perfectly fine and was matching with her overall appearance.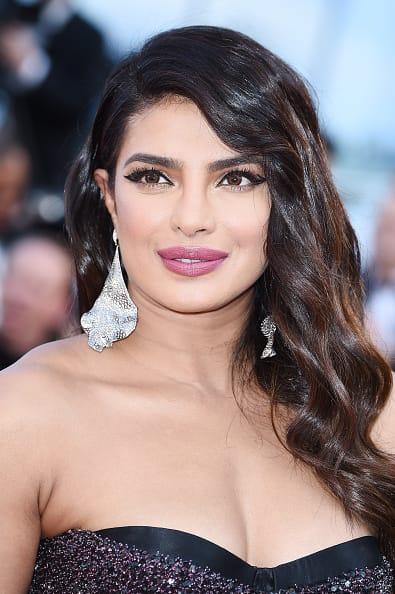 She topped her look with huge silver earrings and paired her whole attire with a pair of black pumps. Her look at the Rocketman screening has gained a lot of praises by the fans.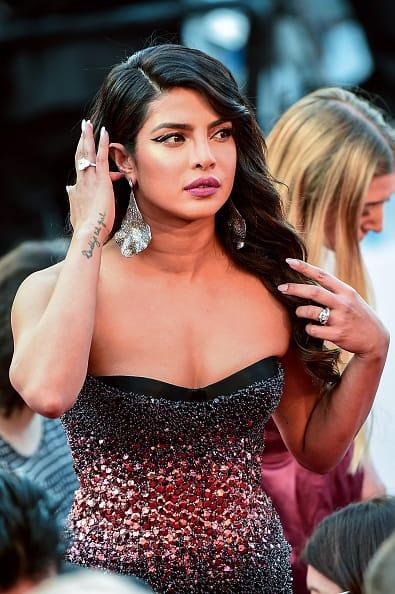 Unlike her previous fashion event look where she looked a total disaster at the Met Gala according to people, she aced her Cannes 2019 look. Her look at the met gala totally sparked a lot of memes on the internet but this time she made sure to leave no space for memes and looked her absolute best. And yet again she proved, that this beauty is here to stay.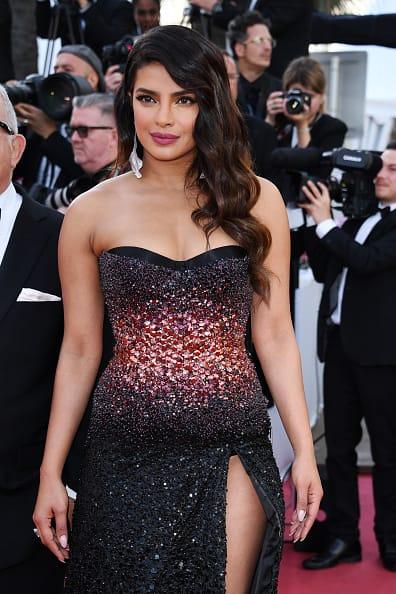 Read More: Priyanka Chopra And Nick Jonas Hit Met Gala 2019 Looking Like Royalty