The Oscars has been the topic of discussion since its arrival. There were many surprising moments that made this Oscars memorable. But what will stay with people forever is the adorable moment between Lady Gaga and Rami Malek where the singer fixes Rami Malek's Bow tie and won everybody's heart.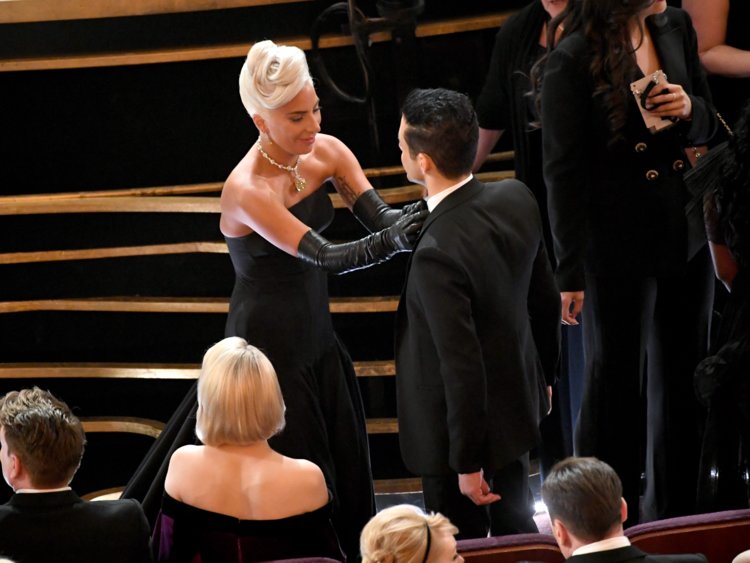 The internet just can't keep calm after the moment. People are going crazy about the cuteness of that very moment. When both the Hollywood stars were greeting each other, Lady Gaga noticed that the bow tie of Rami Malek was off-centered and straightens it. That moment remained one of the most adorable moment at the Oscars because we don't get to see such moments often where stars are showing so much love to each other.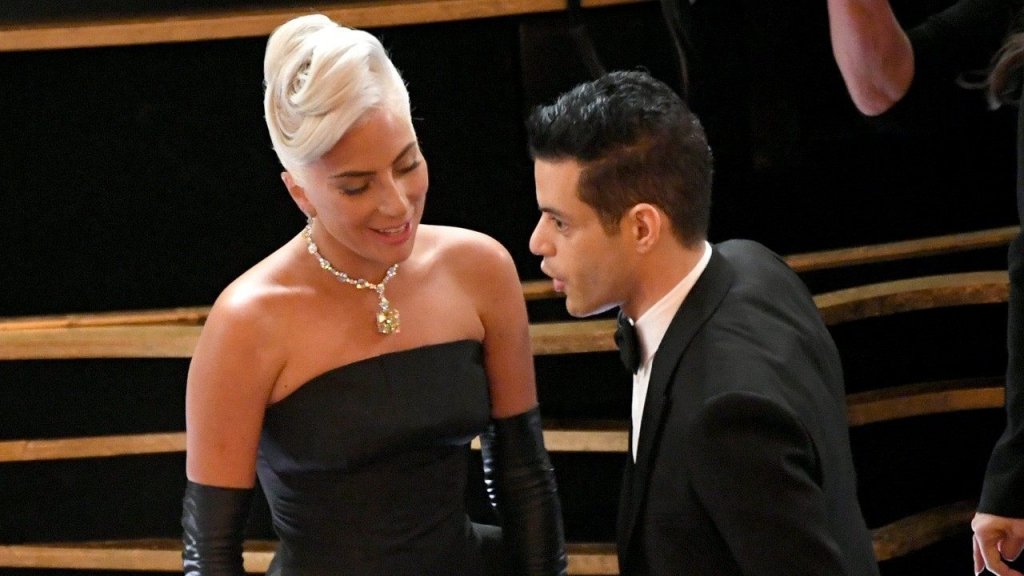 Well, the moments over but the twitter users heartfelt reactions are not. People are so amazed and awestruck after the adorable moment between Lady Gaga and Rami Malek. The actor was also pretty respectful towards the singer and greeted her with much respect and dignity. One user wrote, "A great gesture of him, that shows to have a lot of education and respect for other colleagues. It´s what everyone should do".
Lady Gaga was wearing an off-shoulder black gown designed by Alexandra and she paired her attire with black gloves at the after party. With the glamorous gown, she remained one of the best-dressed celebs at the red carpet. Meanwhile, the Bohemian Rhapsody star was wearing a black classic suit along with of course a bowtie.
Rami Malek managed to bag the award for Best Actor male at the 91st Academy Awards at the Dolby Theatre. And the lady who fixed his Bow tie, that is Lady Gaga also went home with the Award of Best Original Song. Looks like they were each other's lucky charm that night.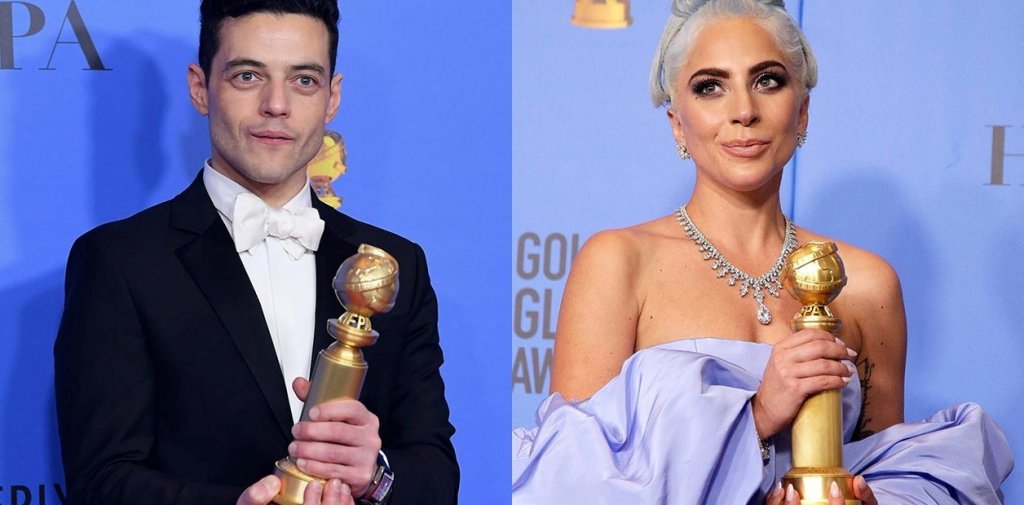 Read More: These Heartbreaking Pictures Capture The Emotions Of Pet Owners During Their Pet Final Moments