Jeff Bezos, the founder, and chief executive of Amazon, the world's largest e-commerce company, has announced that he will transfer four percent of the shares to Mackenzie, her wife who is now parting her ways from him. Reportedly, these shares are worth 35 billion dollars. After Jeff Bezos's announcement, it is considered to be the world's most expensive divorce agreement ever.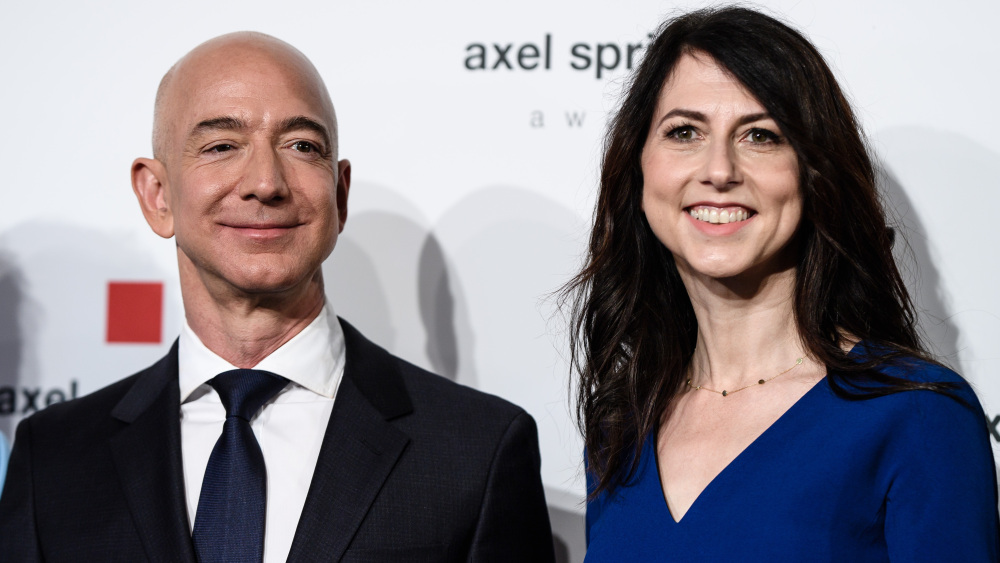 The reason behind their separation is still not clear, the couple married in 1993 and have four children.
Read More: Priyanka Chopra Is Going To Be A Part Of Something Big, Confirms The Avengers Director
Well! let us tell you that after receiving this huge amount from Jeff Bezos, Mackenzie will become the third richest woman in the world. It is definitely going to be the most expensive divorce of all the times. Don't worry because even after paying this huge amount in the name of divorce, Jeff would continue to be one of the richest people in the world. Yes, this expensive divorce won't hit him financially. He will still be ranked 26th in the list of the world's richest man. He has property worth $ 110 billion. While Bill Gates, the second-richest person, has a net worth of $ 99.5 billion.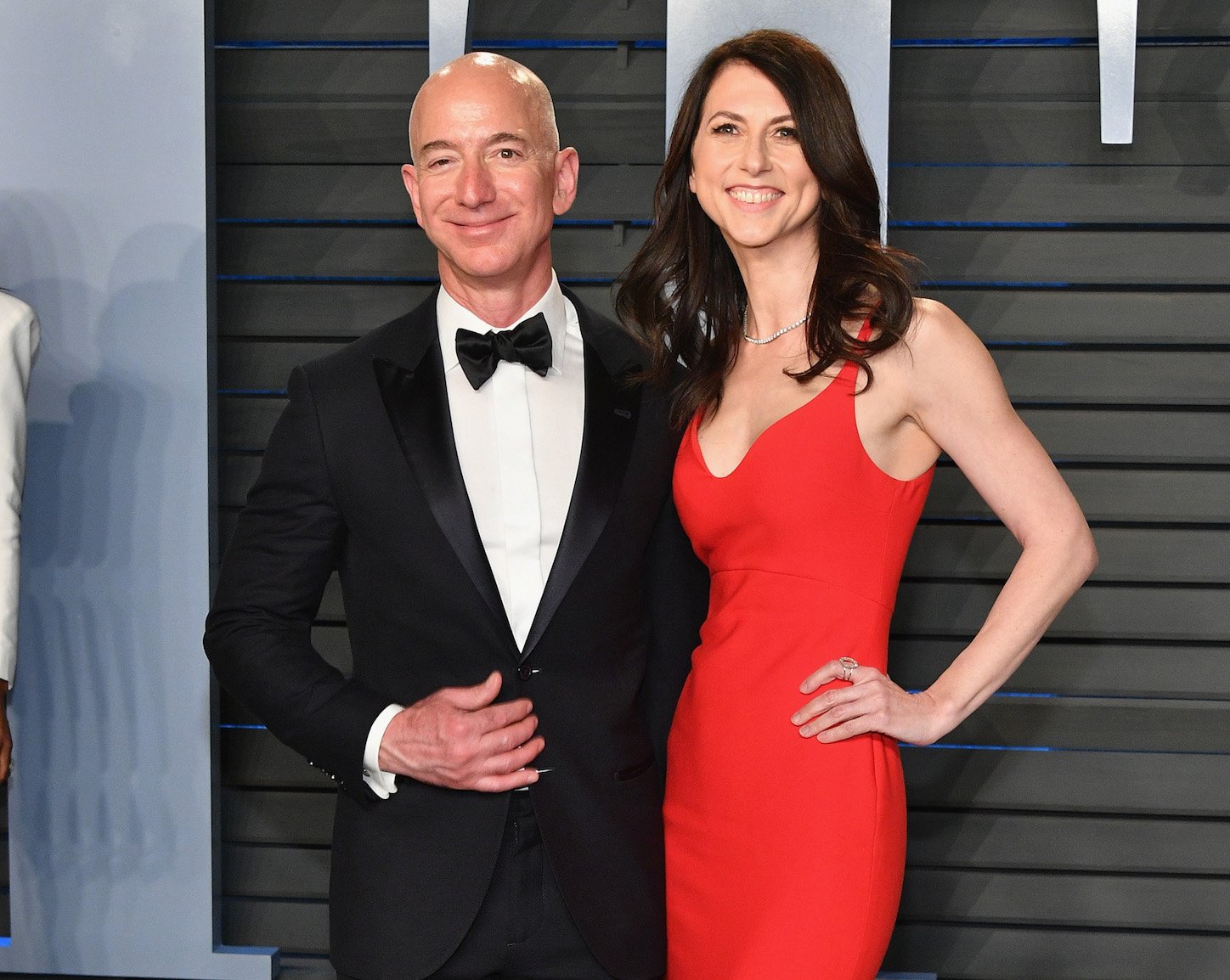 Jeff Bezos and Mackenzie are in the final process of divorce which can be completed by July. A person related to this case told that a petition for divorce has been made in Washington State. Earlier, an $ 850 million divorce agreement was signed between American real estate businessman Steve Wayne and his wife Alan Wen. At the same time, Bill Gross of America gave his wife Sujon Gross $ 1.3 billion in exchange for a divorce.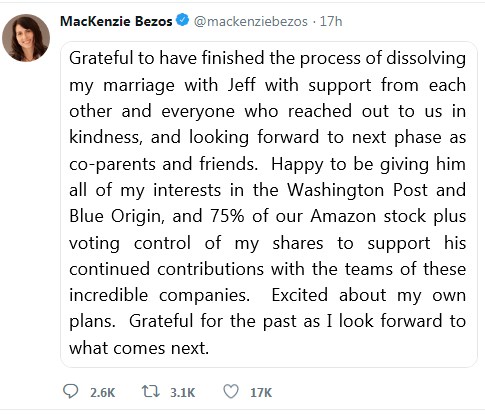 The 55-year-old Jeff started the company in 1994 as an online bookseller, and his focus has been on the accumulation of Amazon's stock. He thanked Mackenzie for supporting him throughout. They have parted their ways but still willing to stay connected as friends.
Read More: Joaquin Phoenix's Joker Trailer Has Launched And You Better Save Your Date
"I'm grateful for her support and for her kindness in this process and am very much looking forward to our new relationship as friends and co-parents," said Jeff.
Jeff And Mackenzie Bezos shared the news of their divorce and settlement via Twitter with few simultaneous tweets.