This pandemic has definitely changed the way things operate on a day-to-day basis. With mandatory masks to social distancing norms and sanitizing your hands countless times, we have come far enough in adapting ourselves to the ongoing corona prevention. One more thing that this pandemic has greatly affected is the Indian Weddings. With everything becoming contactless and digital, the online wedding ceremony has made a remarkable entry with its innovativeness where guests attend the wedding online and the wedding food gets delivered at the doorstep.
More Info: Twitter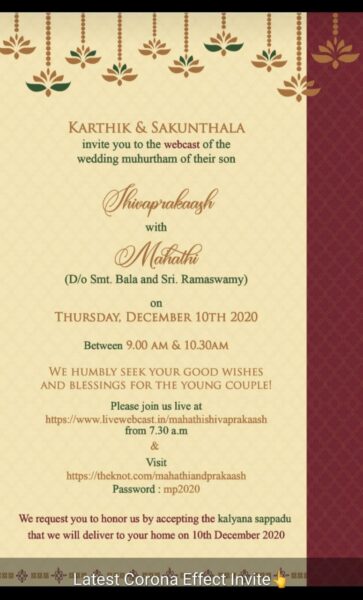 Recently we stumbled upon a live example of it where a Tamil Family had their guests attend the online wedding ceremony and served them wedding food delivered at their doorsteps so that they can enjoy the ceremony while having the wedding food. As you can see in the below attached picture, the guests received 4 colorful bags with banana leaves delivered at their door.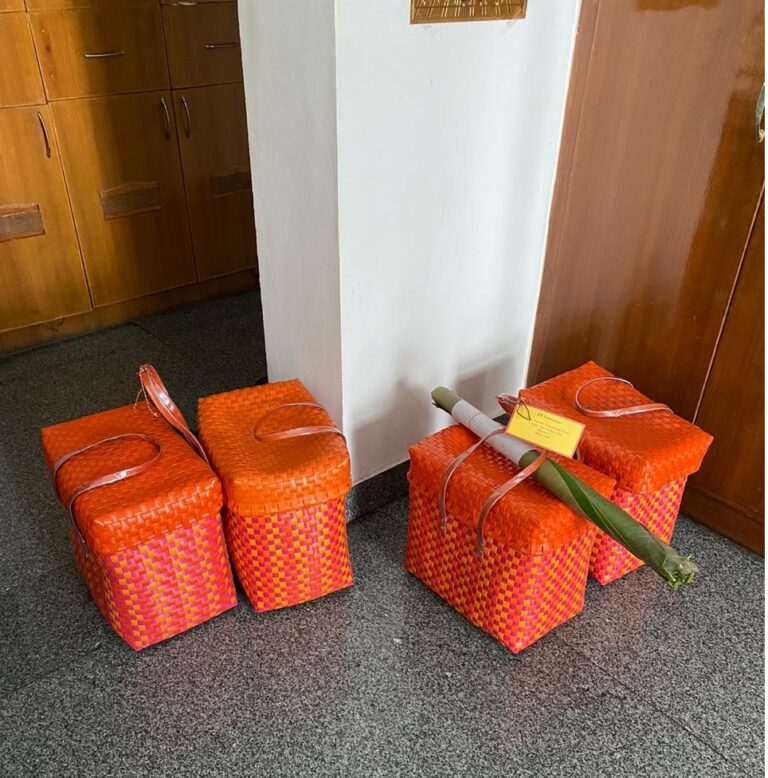 Each of these bags contained 4 tiffins with a total of 12 dishes packed inside them. The guests were provided with a copy of instructions directing them where to place each item on the banana leaf.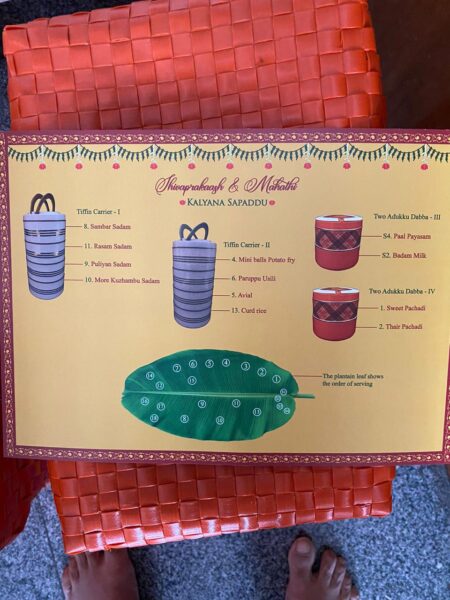 As you can see in the below attached picture, the final product at the end, with all things placed as directed served to the guests. Now you can enjoy your wedding food while watching the online wedding ceremony and giving your blessings to the newlyweds.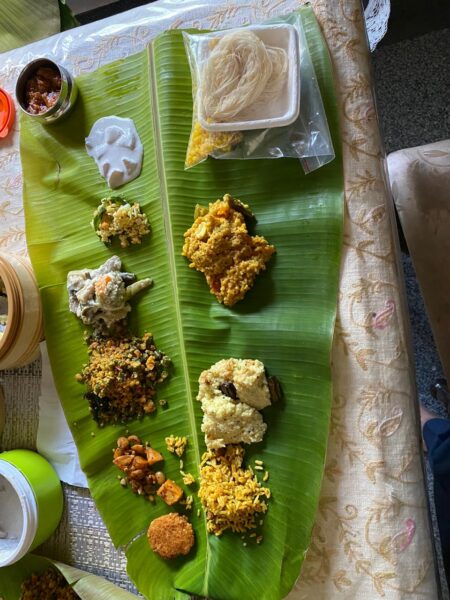 The guests were sent a proper invite to the live webcast of the wedding ceremony. The invitation also included the link address and password for joining the ceremony online.
Twitteratis were very impressed with the thoughtfulness of this Tamil Family and also appreciated that they followed every protocol and had their wedding in a way in which the guests can enjoy it while maintaining the distance and avoiding the risk of spreading of coronavirus.