Whenever someone searches for the word 'Idiot' on Google, the pictures of US president Donald Trump appears high in the image results. Well! finding it disrespectful, the US lawmakers objected, Google's CEO Sundar Pichai for the same and asked the reason behind it during a hearing in front of the House Judiciary Committee.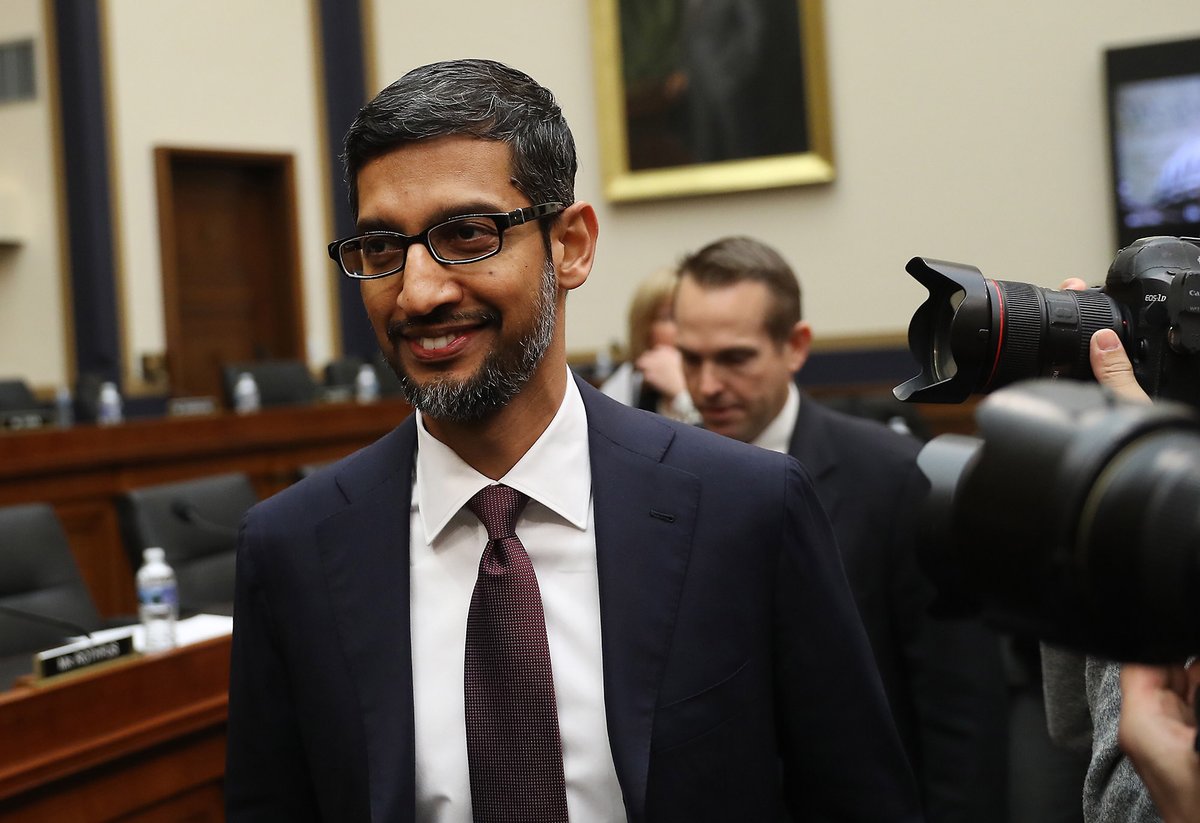 You may also like to read: UK Based Couple Got Married In A Unique Style, Groom Wore A White Gown For His Wedding
The hearing by house committee was held to discuss whether Google search results are politically influenced.
But before Google's CEO Pichai's statement on the matter, Rep. Lamar Smith (R-Texas) had claimed that they have "irrefutable" evidence that Google was suppressing conservative search results for years.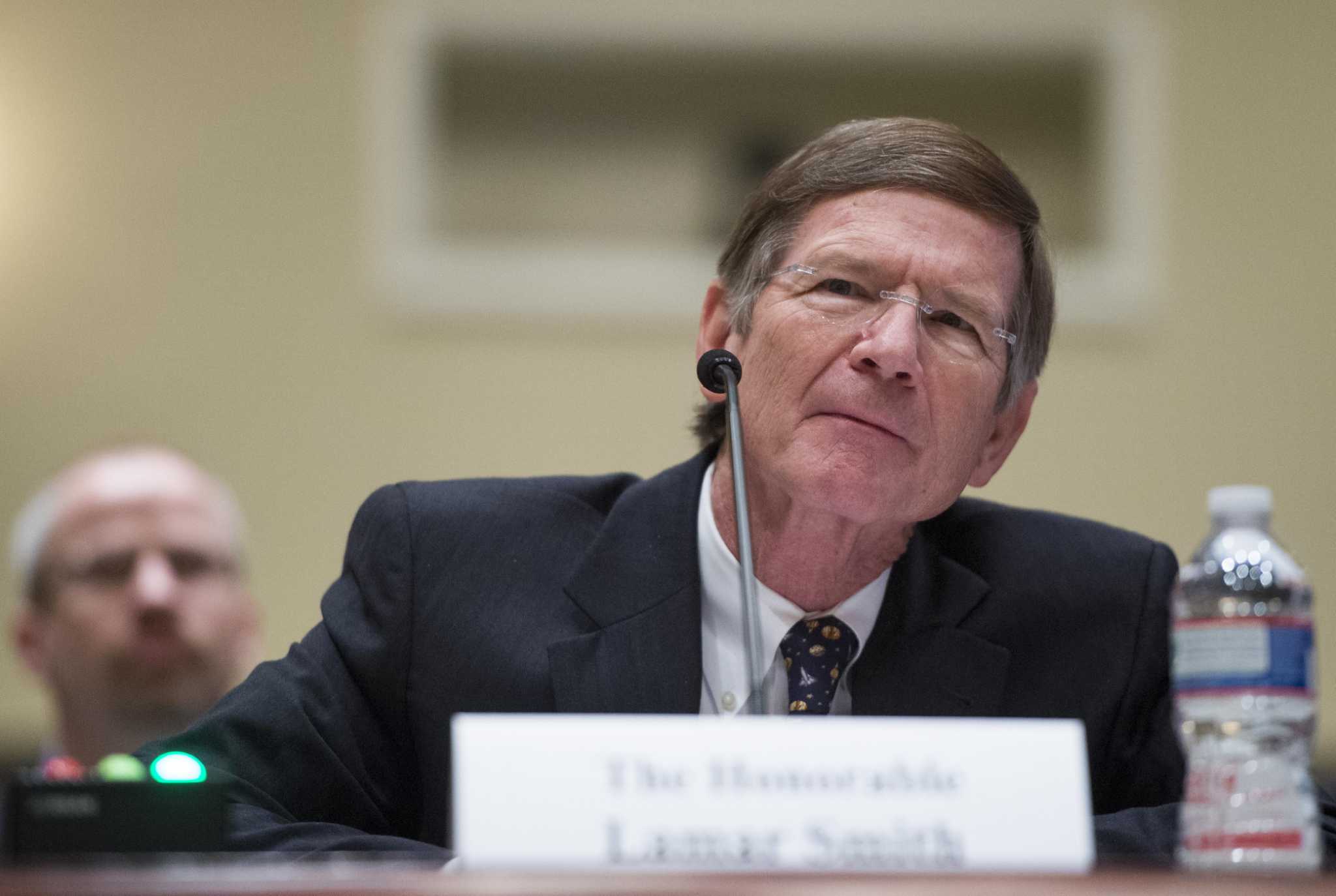 However, right after Smith's claim, Pichai explained in front of the House Judiciary Committee that there is no interference by anyone, it searches for photos based on algorithms.
"We provide search today for any time you type in a keyword. We, as Google, have gone out and crawled and stored copies of billions of their pages in our index, and we take the keyword and match it against the pages and rank them based on over 200 signals," Pichai said.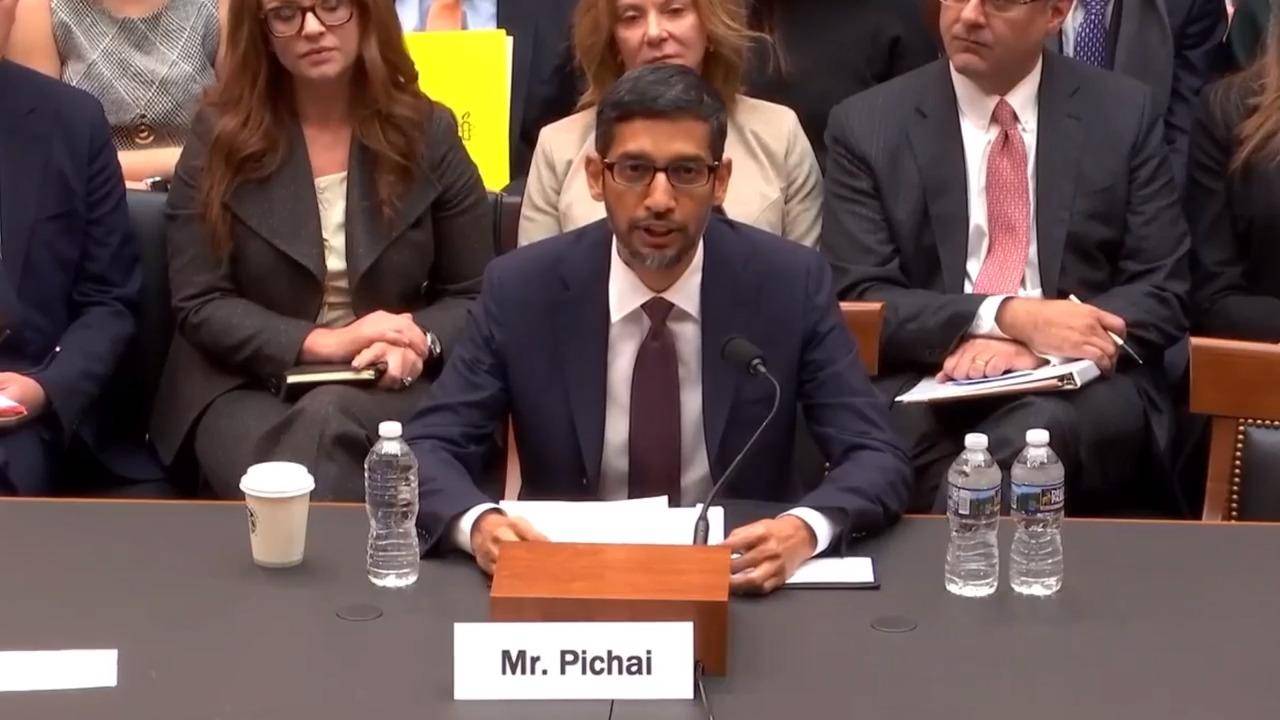 Via
"Things like relevance, freshness, popularity, how other people are using it. And based on that, you know, at any given time, we try to find the best results for that query," he added during the hearing that also threw up several other self-owns for lawmakers.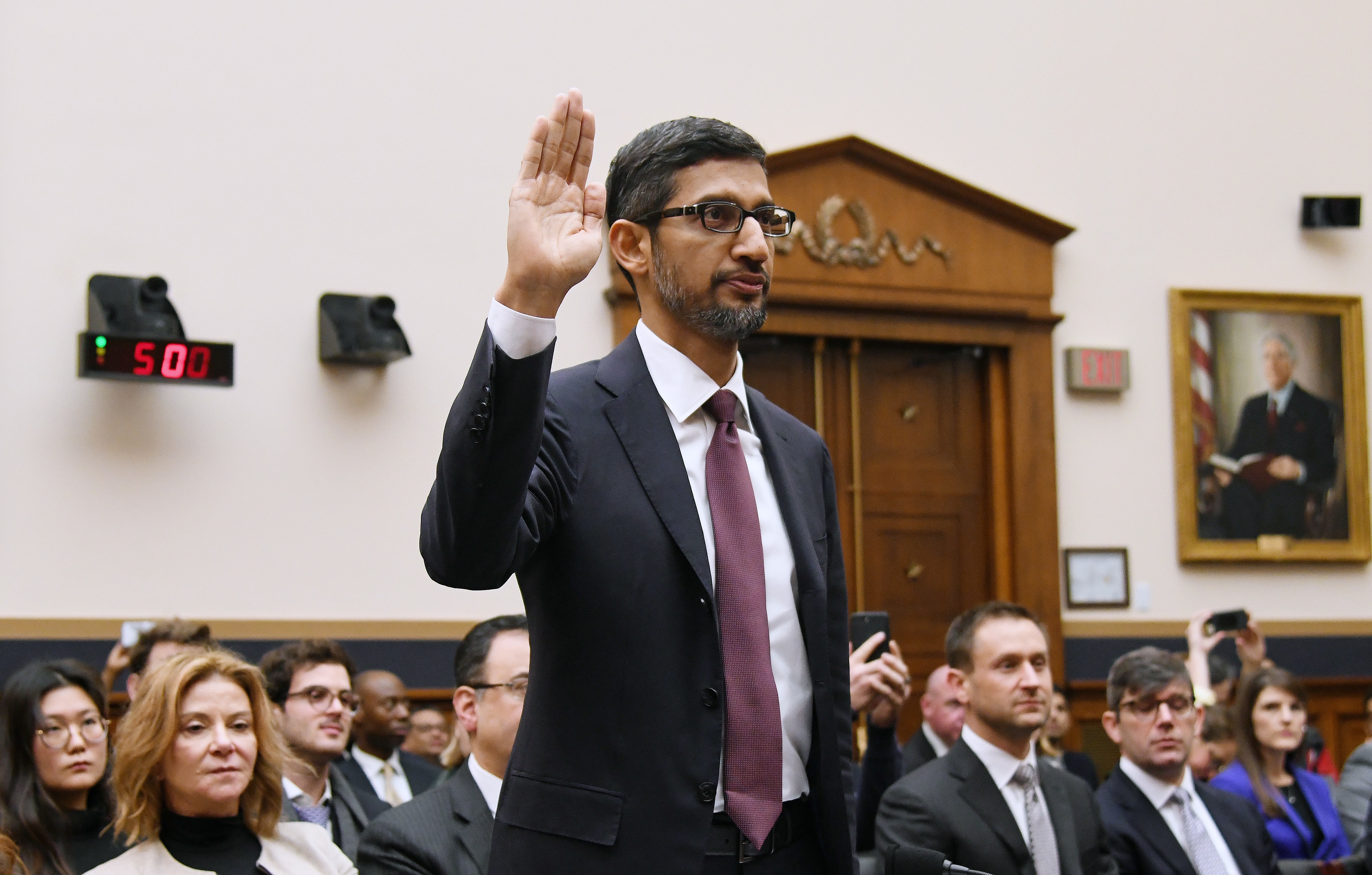 You may also like to read: The Youngest Son Of Donald Trump, Barron Seen For The First Time In Public Since August
Actually, it's true, if you search a word repeatedly on Google, the result will come up on the basis of the popularity. The pictures that come are from the blogs in which repeatedly the US president Donald Trump is called an 'idiot'. Many such blogs have been written against Trump.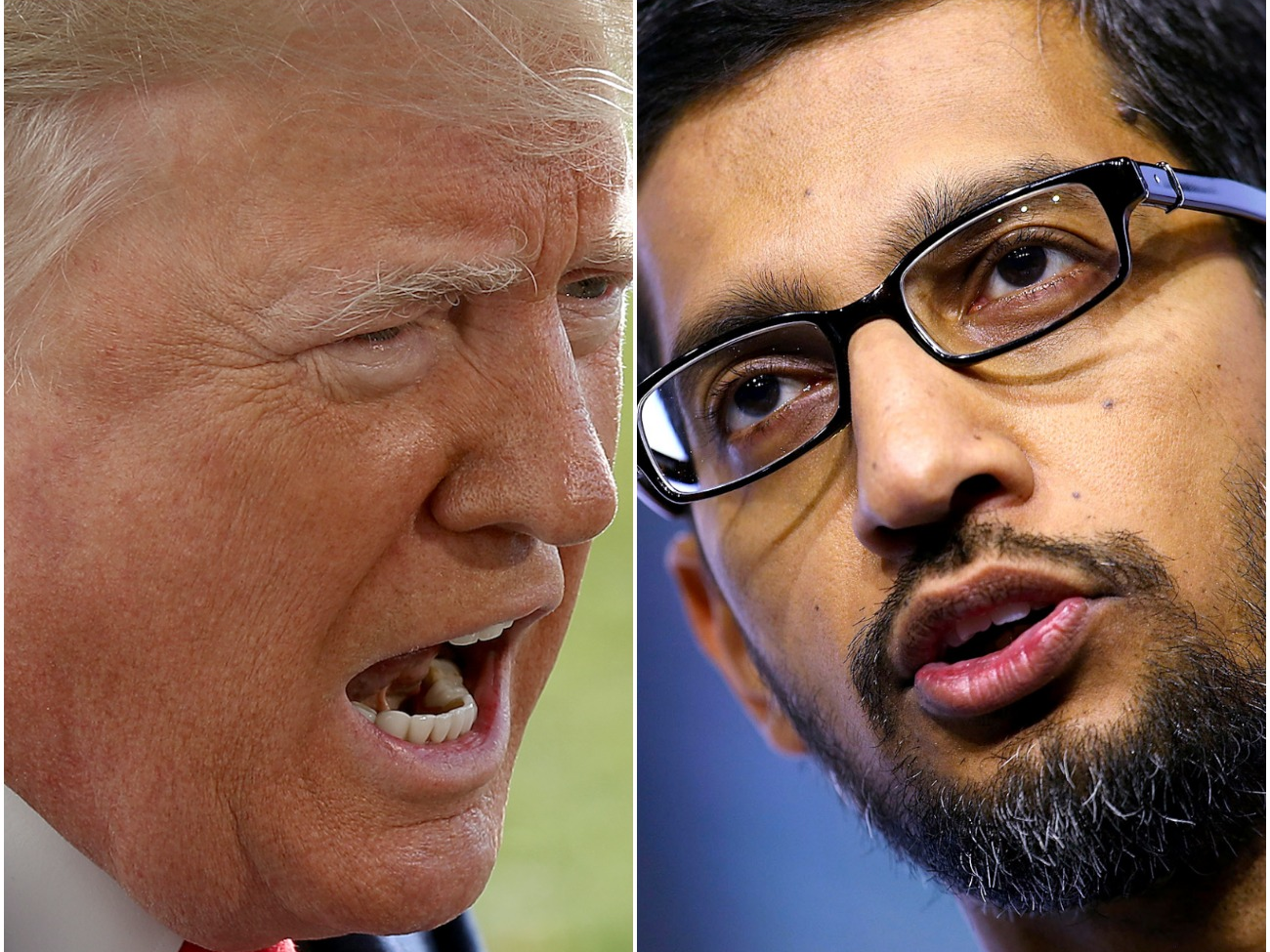 Let us tell you that it is not the first time when Google is being targeted for Trump's image, Donald Trump did so earlier as well, he claimed Google for spreading fake news against him.