The Internet has the ability to make anyone famous overnight. You just have to present the thing that is candy to their eye and they will treat you like god and in no time you would be everywhere. The same thing happens to this Filipino girl who was selling Sampaguita garlands in the market. Her friend snapped her and shared it on facebook. Because of her gorgeous looks, she was praised so much on the internet that her pictures were shared vividly by the people and it went viral.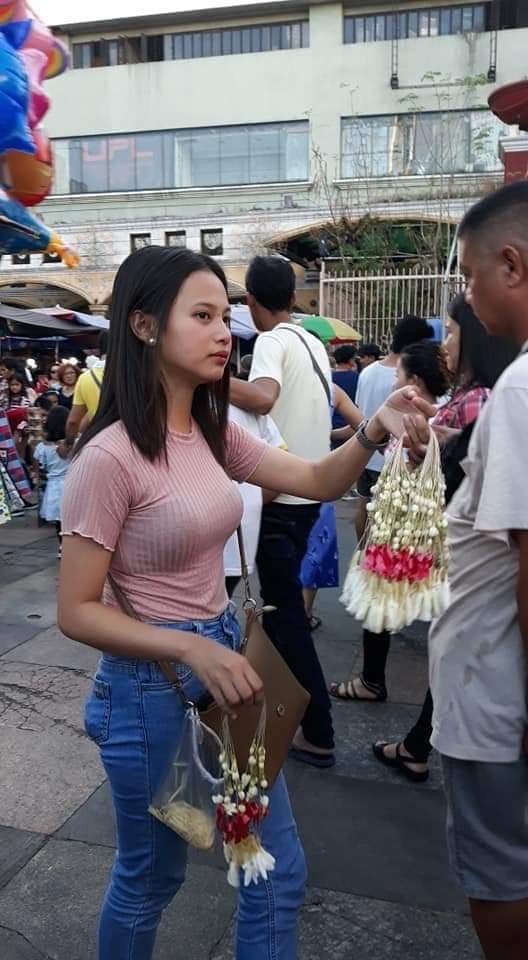 Veronica Rodillas, the 14-year-old teenage girl from Filipino is getting viral on the internet for her gorgeous and cute looks. The teenager was snapped when she was selling the Sampaguita garlands on the streets of a market. Because of that, she got famous vividly by the name "the Sampaguita girl". 
She was wearing a skin-fitted pink colored knitted top along with blue jeans. Her straight hair and innocent eyes made her look even more beautiful and enhanced her gorgeous looks. She got captured in other pictures too where she was wearing a black jacket and was standing near her friend.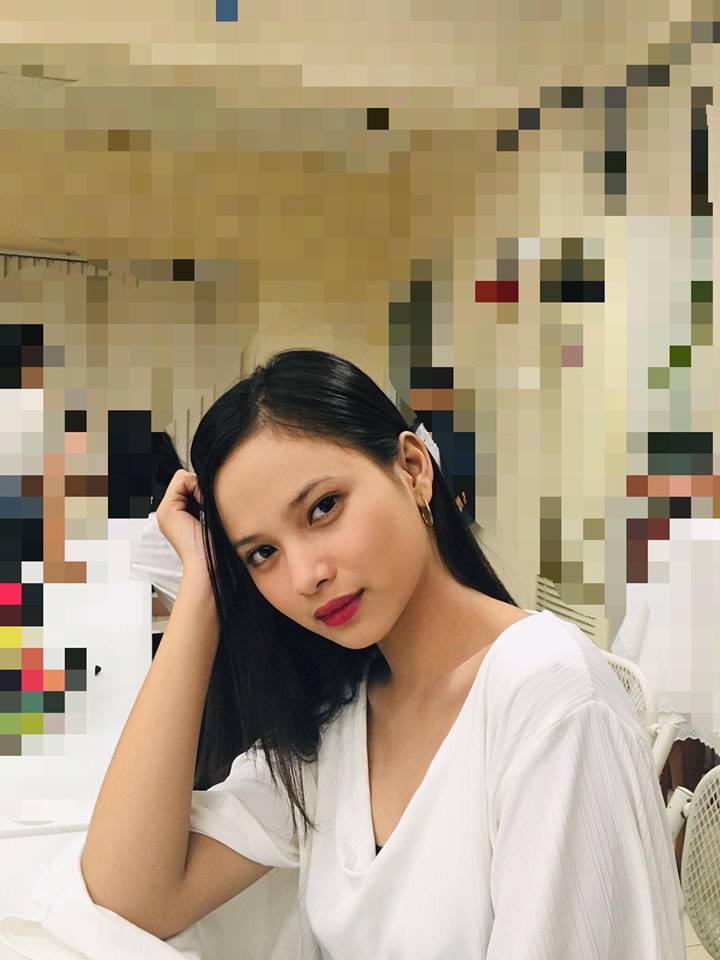 Selling Sampaguita garlands is the part of her daily routine. She is been selling the garlands since she was just 5 years old. Every day before going to school at 11 AM she goes in the market for helping her mother for selling the garlands. In her family, it's just her single mother and her. Her mother got separated from her father when she was young.
From the streets of Quiapo, this girl is now everywhere. The effortless beauty with gorgeous looks was captured in the camera on 28th December 2018, Friday morning. This is the proof that there are a lot of beauties hidden in this world that are yet to be discovered. But don't worry because that's what the netizens are for.
Read More: Miley Cyrus Looks Elegant In Her First Wedding Pictures As She Poses With Her Parents