The coronavirus pandemic has locked all of us in our homes but China, the place where it all began has reportedly taken control of the situation. In fact, the news of the Chinese celebrating after defeating the virus has been getting viral lately too. Well, they may have controlled the virus but guess people are unaware that in no time it could occur again and that is why as soon as the lockdown in China was lifted, Chinese tourists were seen gathering in huge crowds at the national park in China.
Reportedly there are a total of 20,000 Chinese tourists that went to the national park in China. After weeks of isolation when the government finally lifted the ban, the tourists were seen going in huge crowds at public places. And the national park in china was especially way too packed.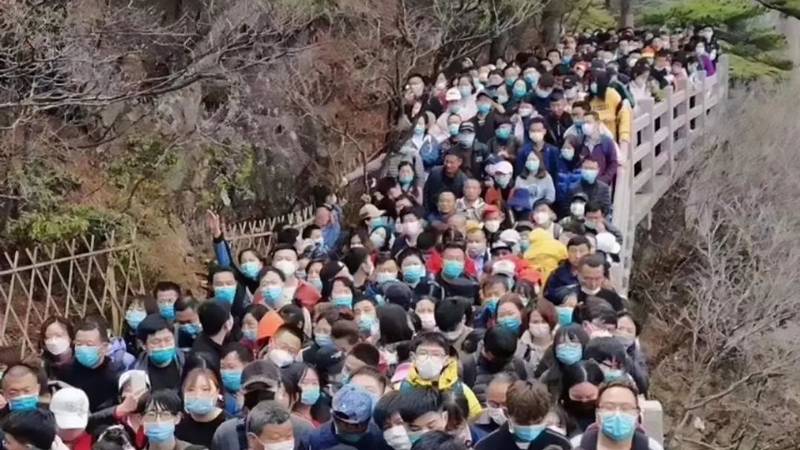 According to the reports, the health authorities in China repeatedly warned the public to stay indoors as much as possible even when the lockdown is lifted. Because as we all know very well in no time the whole could backfire and coronavirus could take over again.
Read More: Chinese Man Carries Five Women On One Bike Disobeying The Protocol of Social Distancing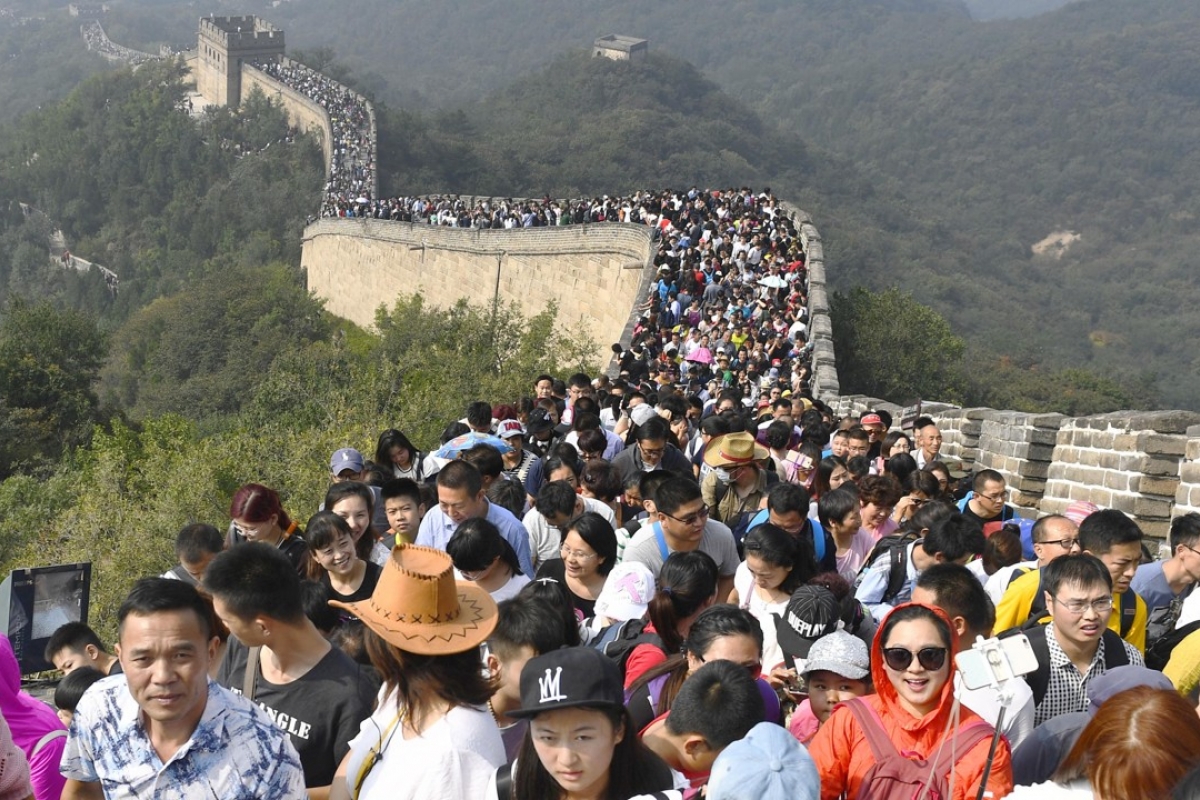 As per the chief epidemiologist named Zeng Guang who works at the Chinese Center for Disease Control and Prevention said, "China is not near the end, but has entered a new stage. With the global epidemic raging, China has not reached the end."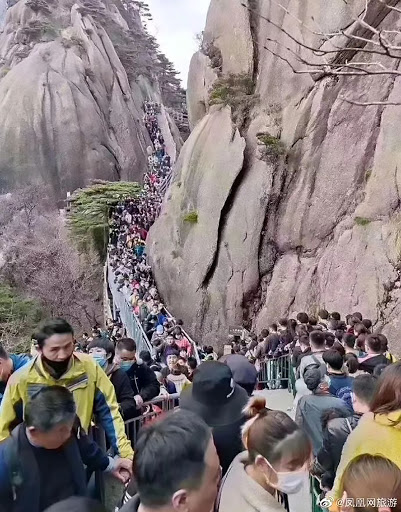 According to another epidemiologist named Yuen Kwok-yung, "So in Hong Kong, we might have a third wave of cases coming from the mainland after a second wave … The epidemic is still serious in the society. At this stage, it is still not optimistic. What worries me the most is inadequate testing on patients with mild symptoms, which prevents us from cutting off the chain of transmission."