When everyone is locked down in their homes right now, the earth decided to give us all the mesmerizing glimpse of the pink supermoon of 2020. The images of this breathtaking view surfaced all over the internet and people from all over the world came forward to share the pink supermoon from their respective areas. Twitter was flooded with the gorgeous images of this nature's beauty and here we are presenting the best of them.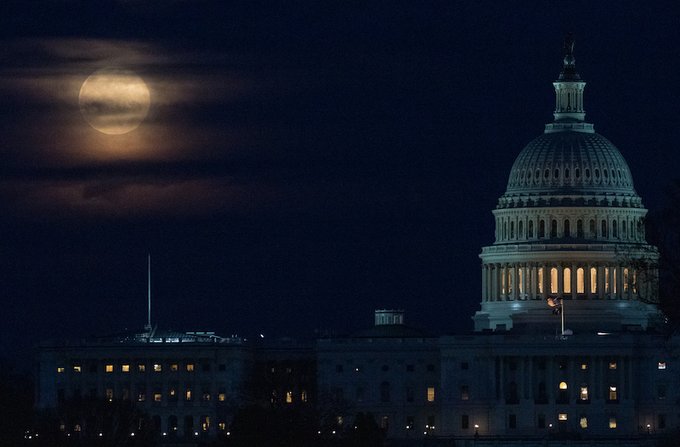 On 8th April, the Universe blessed the earth with one of the best scenic beauties ever seen. The pink supermoon of 2020 occurred at 8:05 AM IST however it could differ from country to country. The phenomenon of the occurrence of the Supermoon occurs when the moon is 10% closer to the earth and that's what happened on Tuesday giving us a breathtaking view.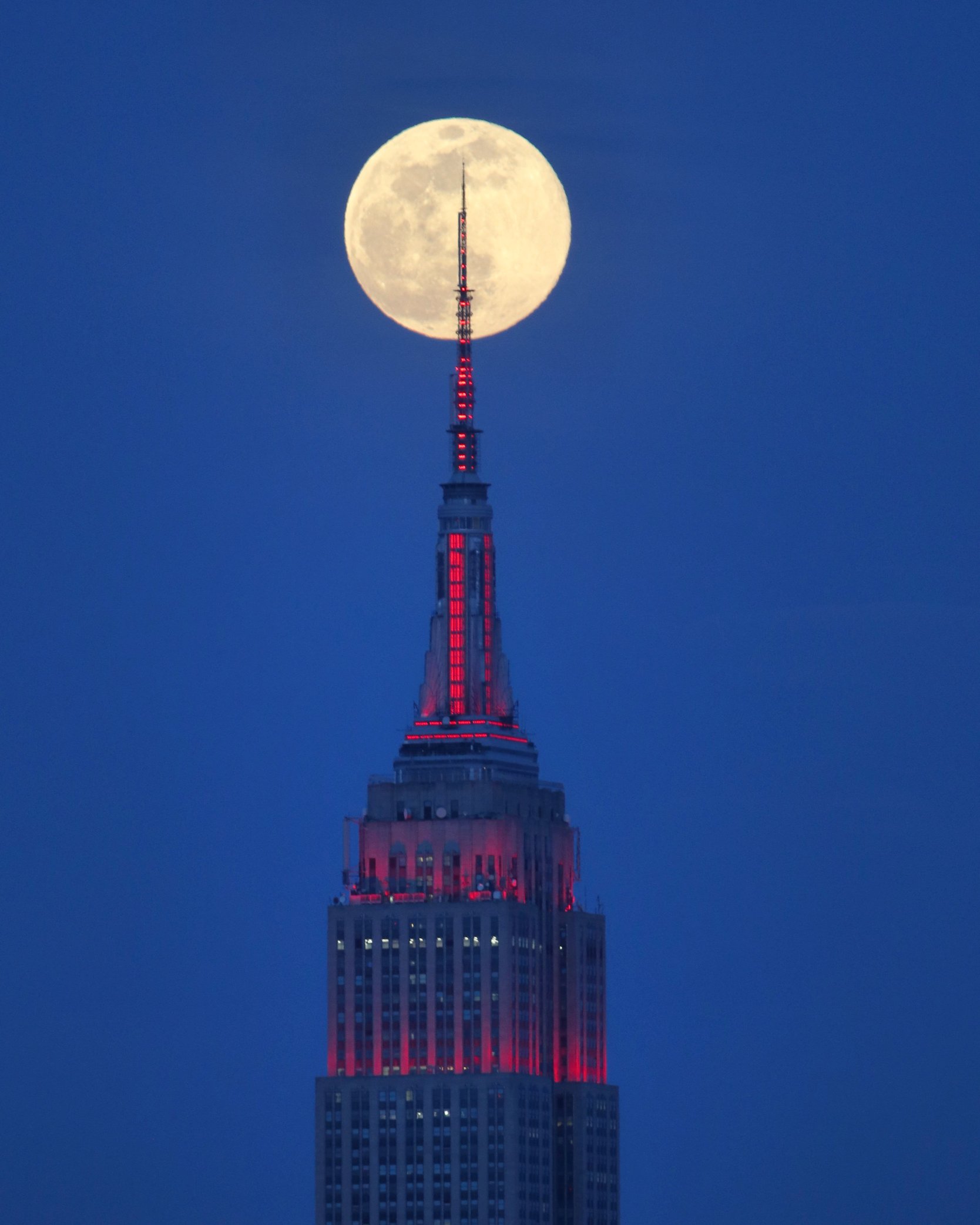 People from all over the world came outside with their cameras during this time of isolation and clicked one of the best masterpieces. As soon as the pink supermoon was visible in the sky, people gathered in their balconies, terrace, backyard, windows, or even at some beautiful natural locations to capture the supermoon in their cameras.
Read More: Scientists Confirm That The Ozone Layer of Earth is Continuing To Heal
Super Pink Moon rising over Senja, Norway. Very pretty 🙂🌕 @StormHour @StormchaserUKEU @EpicCosmos #fullmoon #supermoon #PinkMoon pic.twitter.com/1NVfWSw5Ft

— Matt Robinson (@Astro_Matt27) April 7, 2020
Jackie Sparrow captured the Super Pink moon tonight in Tampa. @WFLA #Florida @WFLA pic.twitter.com/4aH20urkAM

— Steve Jerve (@sjervewfla) April 8, 2020
tonight's super pink moon from my backyard 💕✨🌕 pic.twitter.com/2Da26Yky0w

— Jubilee ❣️ (@16pxl) April 8, 2020
From Italy to Britain, Dubai to New Jersey, India to France, the moon was clearly visible from all the countries and due to less pollution, the view was more clear. The mesmerizing pictures of the supermoon flooded the internet at night and we couldn't help but be impressed with these captures.
The brightest moon of the year "The Pink Supermoon" was captured perfectly by Cody Hughes tonight🔥 pic.twitter.com/tUkjkH8XVf

— CLTGuide (@CLTGuide) April 8, 2020
Captured a little while ago; around 8pm. #supermoon pic.twitter.com/2hFRAev2H7

— Wazana Tennakoon (@imWazNotWas) April 7, 2020
#PinkSupermoon rising in Seattle this evening pic.twitter.com/Ew8dL8DagV

— Mio Monasch (@Monascherie) April 8, 2020
The astronomical event occurs when the moon is closest to the earth and that is why it appears brighter and larger. During these times when people are following the protocols of social distancing and self isolation because of the novel coronavirus, the event like this showed the world that nature could make us forget the world even our worst miseries.
Don't forget to look at the sky tonight: the pink #supermoon is the biggest and brightest moon we'll see in 2020.

Already spotted in places like:
🇬🇧UK
🇩🇪Germany
🇮🇩Indonesia
🇷🇺Russia pic.twitter.com/VH0SrCxfs4

— AJ+ (@ajplus) April 8, 2020
A great shot of the #PinkSupermoon rising above Mt. Hood tonight.

Photo courtesy @BrentWeisberg. pic.twitter.com/LqTRyeweqE

— Lincoln Graves (@LincolnGraves) April 8, 2020
Shot I got of the #PinkSupermoon tonight pic.twitter.com/AgJcSvpvvg

— iAMjesseGORDON (@JesseGDesigns) April 8, 2020
#PinkSupermoon rising in Seattle this evening pic.twitter.com/Ew8dL8DagV

— Mio Monasch (@Monascherie) April 8, 2020