As much as we would like to call the current world racism-free, some unfortunate events remind us that it still exists. The tales of racism against the black community or the Asians are not new but they are becoming less and less tolerable. We are presenting you a story of one such Asian Grandma who fell victim to the dangers of racism and got punched in the face brutally without any provocation. Her condition is in the need of immediate medical attention, but she decided to donate all the money raised for her to combat racism. The total sum of donated money is $900,000.
More Info: KPIX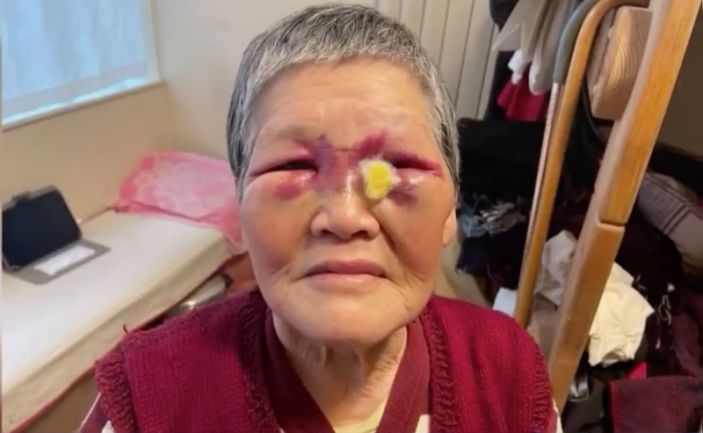 The 76-year-old Chinese woman named Xiao Zhen Xie, belonging to San Fransisco was standing on the street while leaning against a pole while waiting for the traffic lights when all of a sudden a man named Steven Jenkins came and brutally punched her in the face. The brave Asian Grandma did fight back and grabbed the nearest plank laying on the ground and hit the guy with it.
The guy was also heavily injured and was immediately hospitalized but guess he deserved what he received. Dennis O'Donnell, the KPIX Sports Director, said that she was still fighting with the guy but they had to pull her back.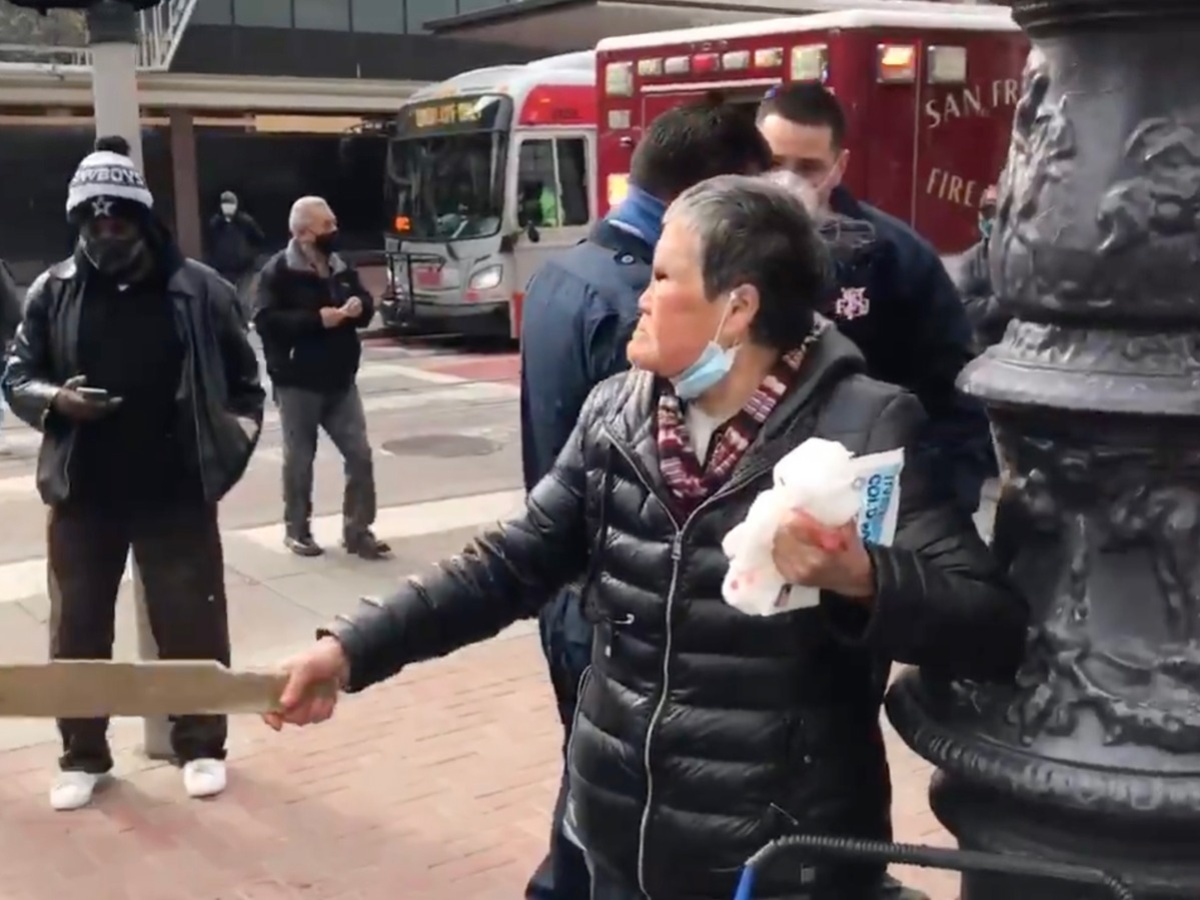 Her grandson. John Chen started a GoFundMe page for her, to cover her medical bills and therapy sessions. But she decided to donate all the $900,000 to combat racism.
He said, "When we visited our grandma yesterday and today her overall mental and physical health has improved. Her eye is no longer swelled to the point of not being able to open it. She is now starting to feel optimistic again and is in better spirits.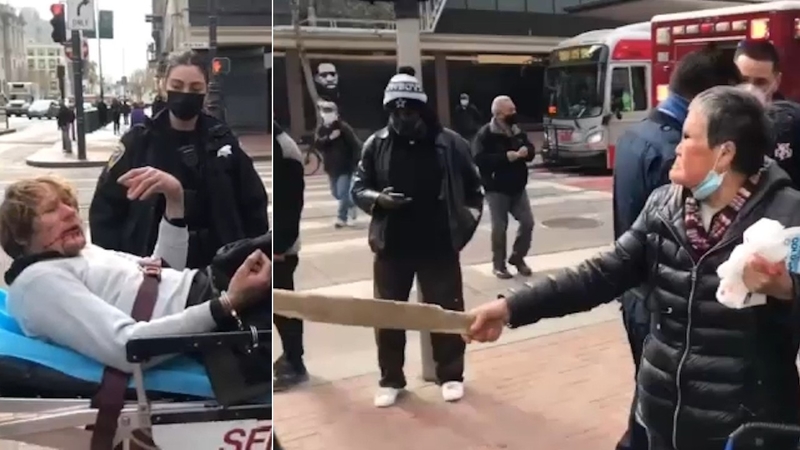 She said we must not summit to racism and we must fight to the death if necessary. She also stated multiple times to donate all the funds generated in this GoFundMe back to the Asian American community to combat racism. She insists on making this decision saying this issue is bigger than Her. This is my grandma, grandpa, and our family's decision. We hope everyone can understand our decision."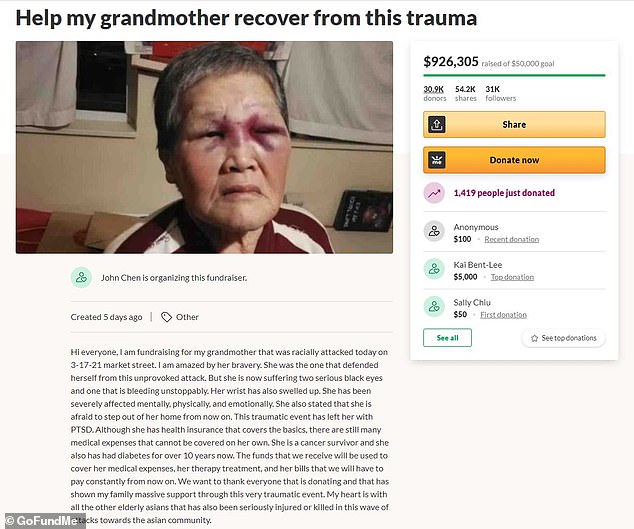 The Asian Grandma not only suffered physically but mentally as well. The experience of being punched in the face for the race was very traumatic for her and now she is afraid to step out. She has also lost vision in both her eyes.
John Chen continued, "She is now suffering two serious black eyes and one that is bleeding unstoppably. Her wrist has also swelled up. She has been severely affected mentally, physically, and emotionally. She also stated that she is afraid to step out of her home from now on. This traumatic event has left her with PTSD.