You know a movie is going to be a hit when an immense amount of work goes behind it. From a lavish set to an even amazing transformation of actors. The most important ingredient for a much-loved movie is the commitment of the actor. If the actor fully commits to his/her character, there's no stopping the movie from becoming a blockbuster. The best transformation comes through the hands of the makeup artist though. Their brilliance with the makeup brushes deserves a mention. Some of the outstanding transformations of actors after applying movie makeup is worth paying attention to. These are the actor transformation that we all loved and they are documented by Bored Panda.
Read More: Indonesian Bride Transforms Into Barbie Through Makeup
It's because of these extreme transformations of actors that we love the movie even more. The movie makeup and the makeup artist hence plays a major role in the success of a movie. These actors go through such amazing transformations by makeup that makes us believe in each and every aspect of the movie. From John Travolta transforming into a girl and Meryl Streep changing into a man, movie makeup still has a long way to go. Here's to the makeup artists who are never acclaimed for the success of a movie.
1. Dustin Hoffman- Dorothy Michaels, Tootsie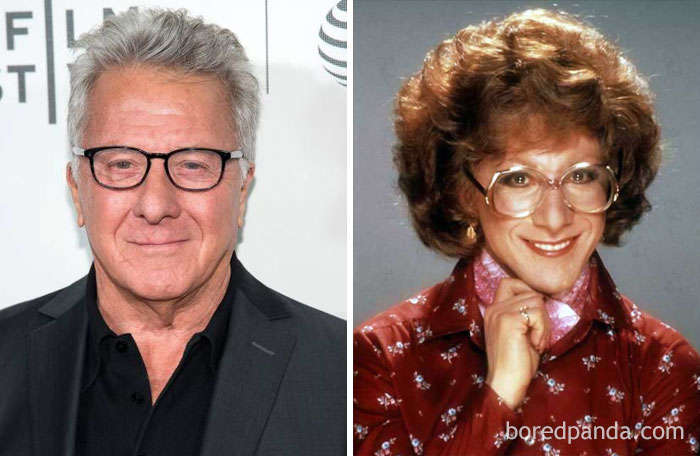 2. Kae Alexander- Leaf, Game of Thrones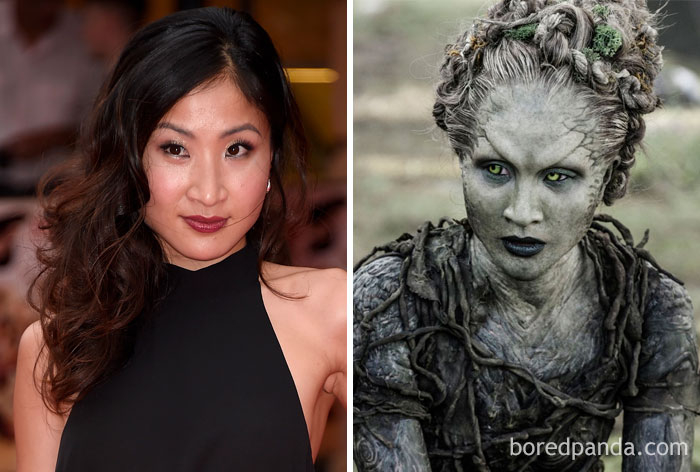 3. Ralph Fiennes- Lord Voldemort, Harry Potter series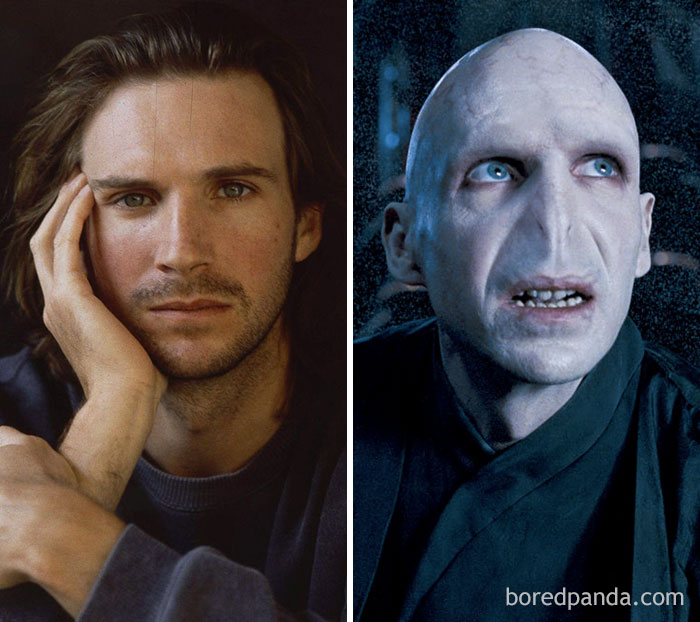 4. Naomi Grossman- Pepper, American Horror Story series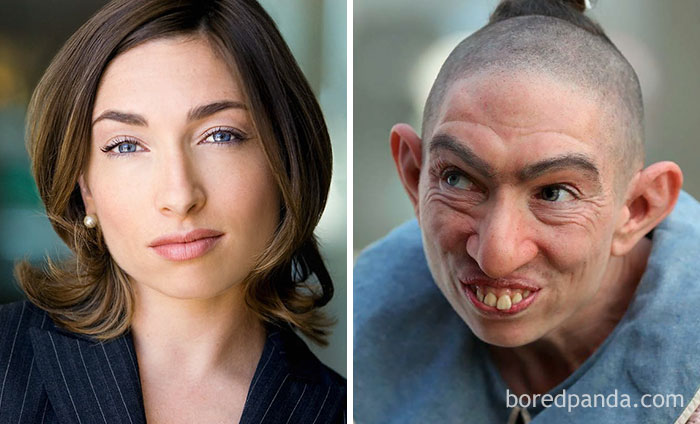 5. Meryl Streep- Rabbi, Angels in America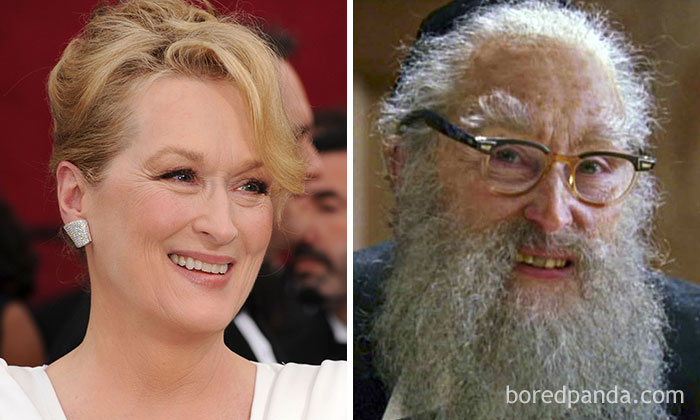 6. Eddie Redmayne- Lili, The Danish Girl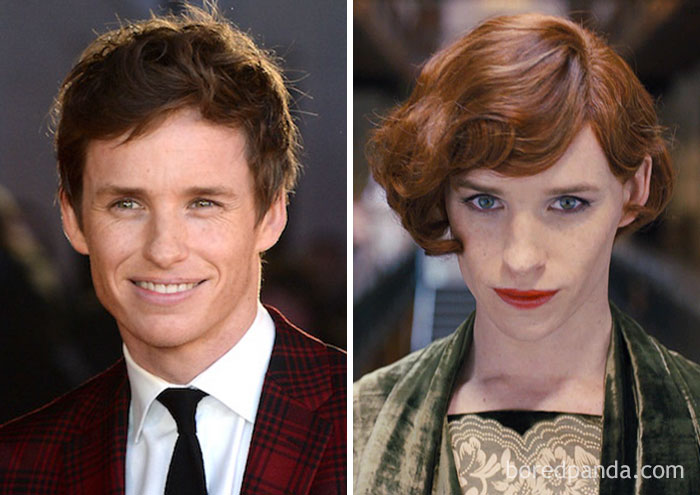 7. Robbie Williams- Mrs. Doubtfire, Mrs. Doubtfire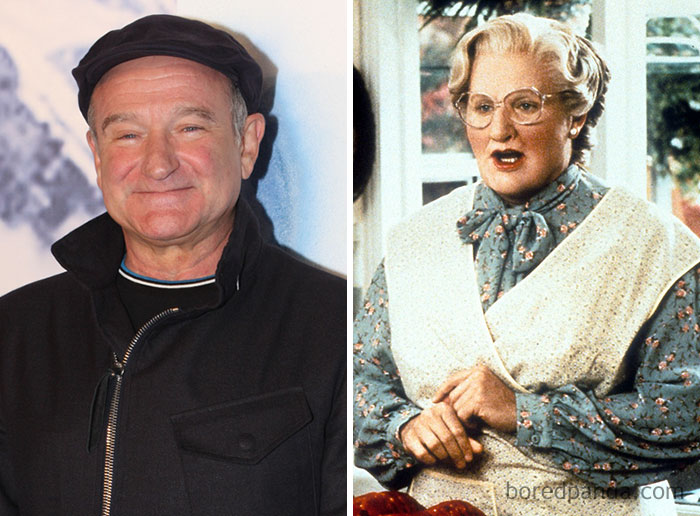 8. Heath Ledger- Joker, The Dark Knight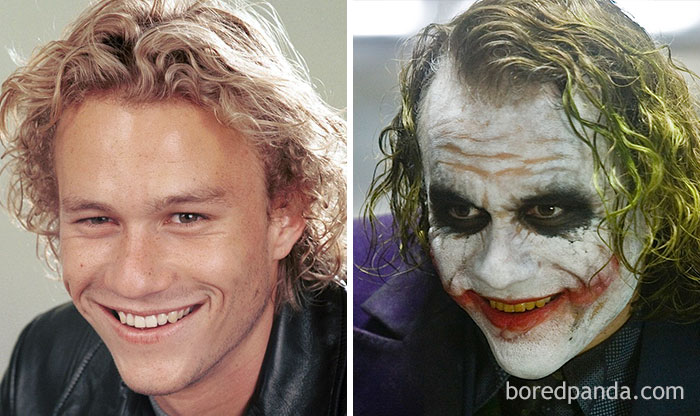 9. Jacob Tremblay- Auggie, Wonder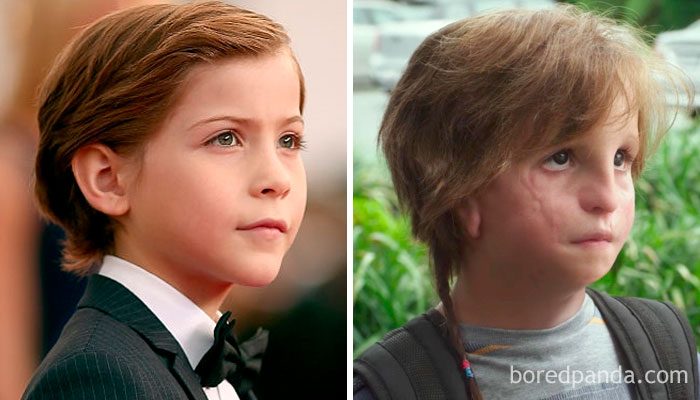 10. Richard Brake- The Night King, GOT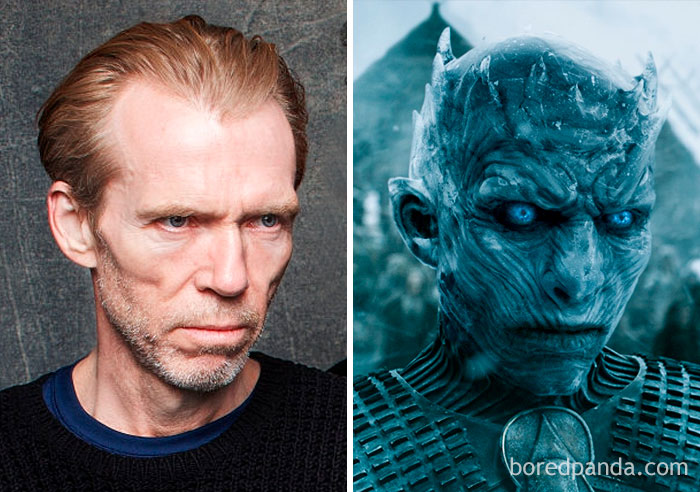 11. Eddie Murphy- Saul, Coming to America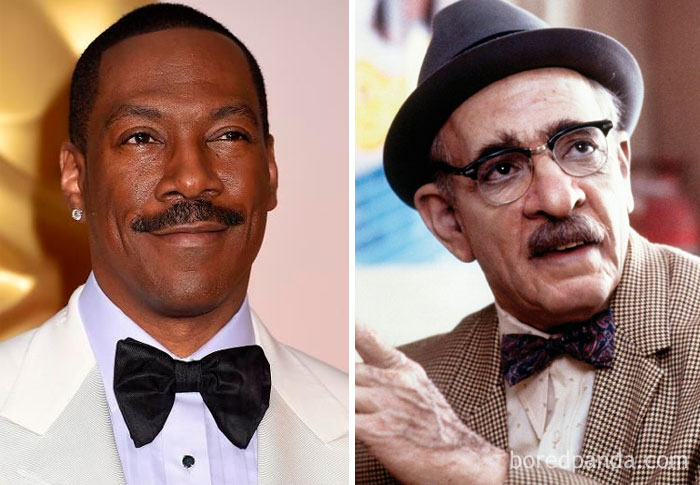 12. John Matuszak- Sloth, The Goonies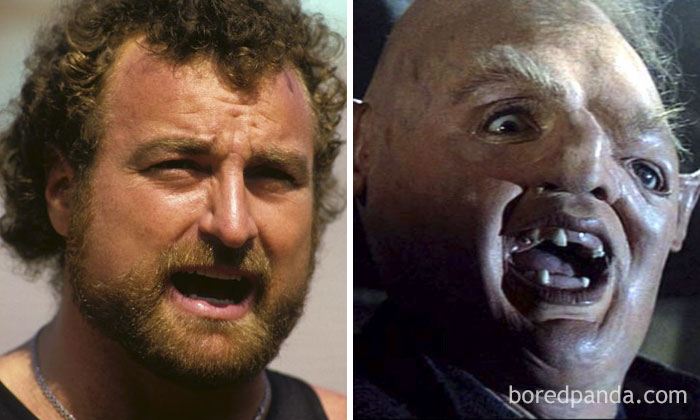 13. Ryan Reynolds- Deadpool, Deadpool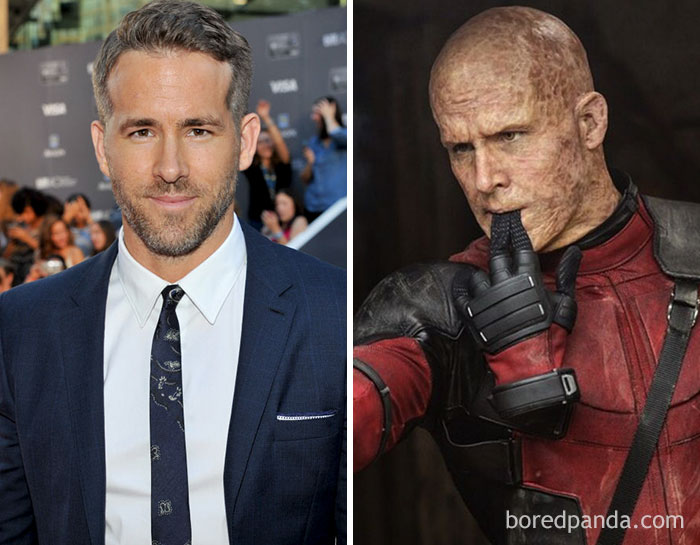 14. Tim Curry- Pennywise, IT 1990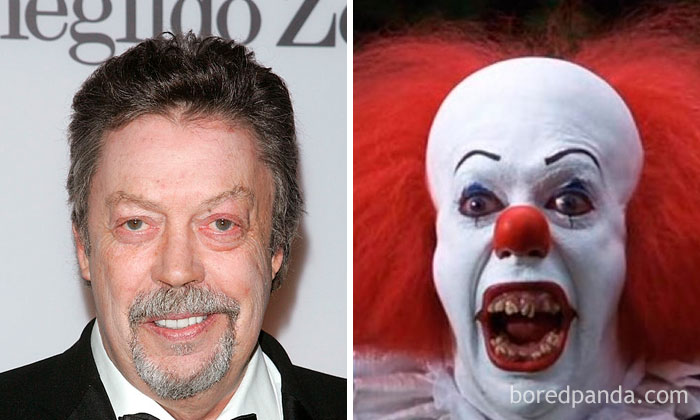 15. Charlize Theron- Aileen, Monster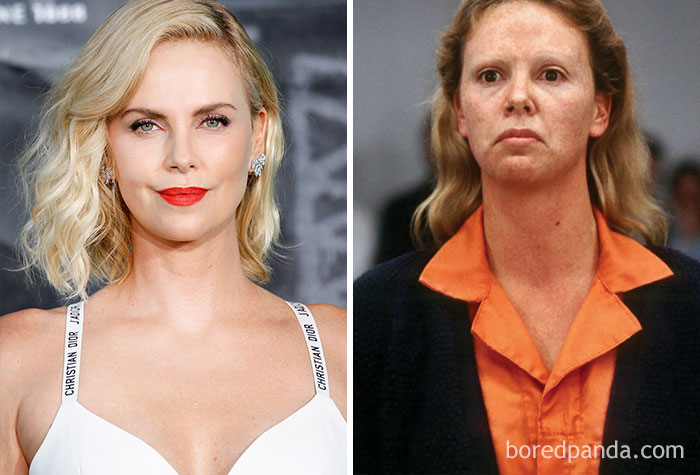 16. Tilda Swinton- Madame D., The Grand Budapest Hotel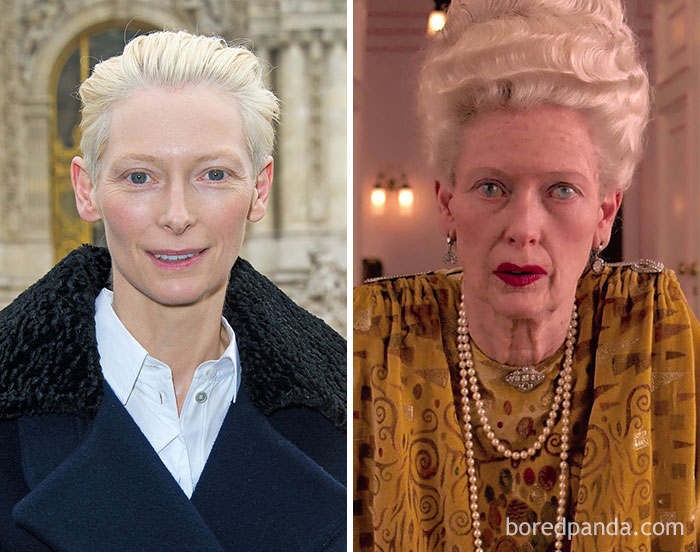 17. Johnny Depp- James Bulger, Black Mass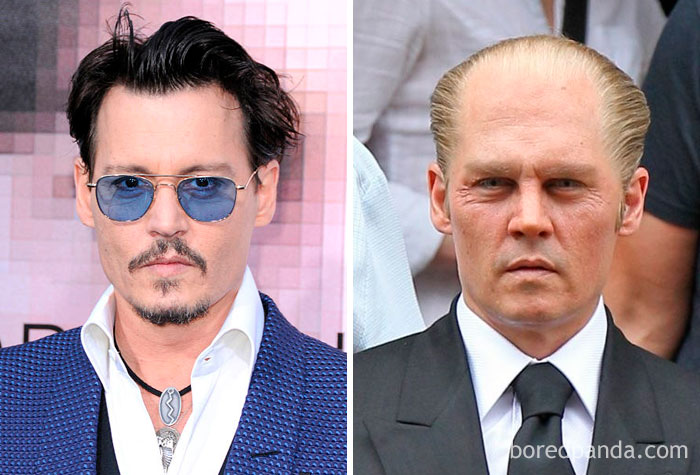 18. Bill Skarsgard- Pennywise, IT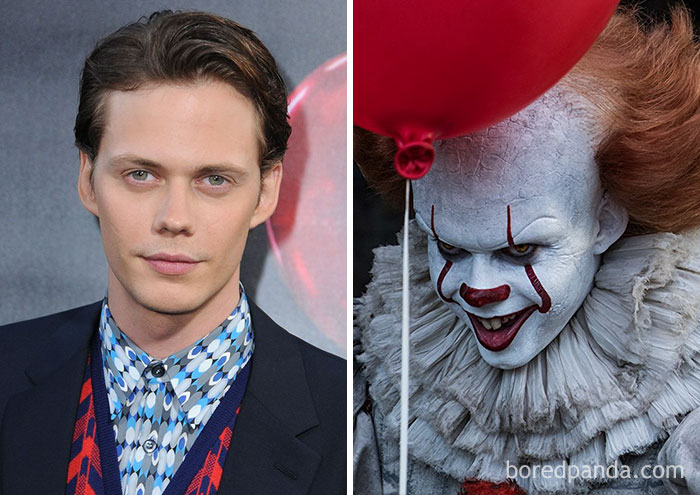 19. Emma Thompson- Nanny McPhee, Nanny McPhee And The Big Bang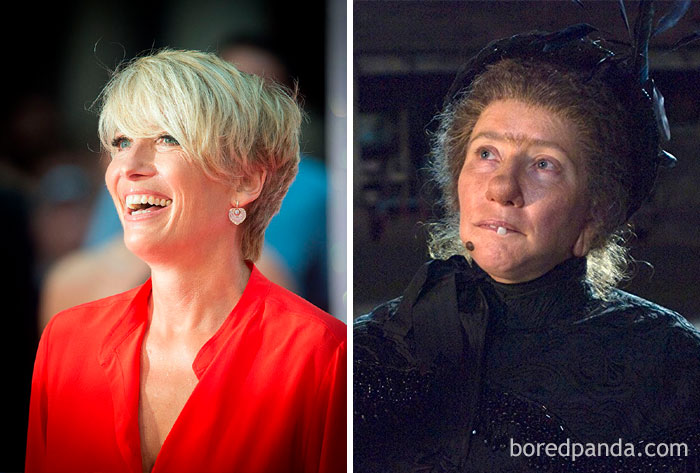 20. Helena Bonham Carter- Red Queen, Alice Through the Looking Glass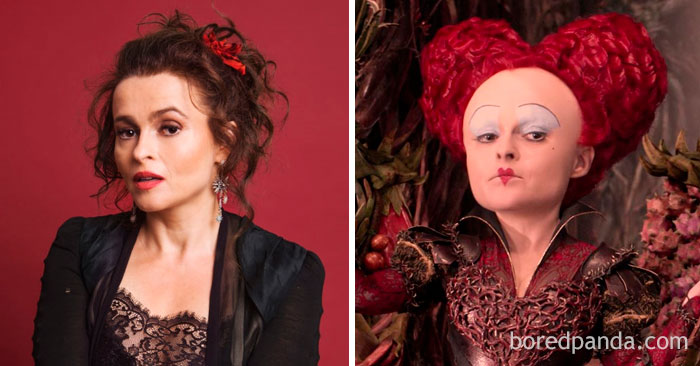 21. John Travolta- Edna Turnblad, Hairspray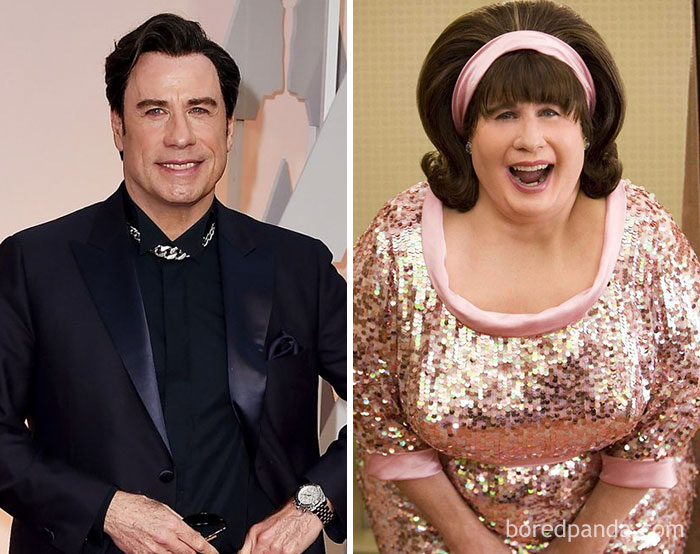 22. Cate Blanchett- Bob Dylan, I am Not There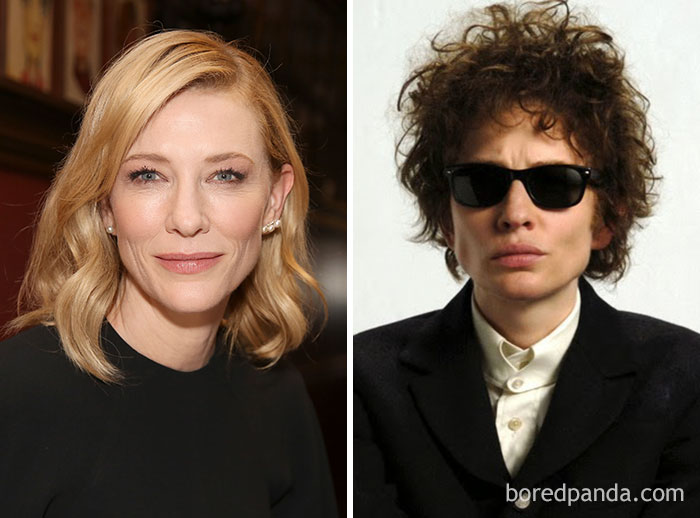 23. Ron Perlman- Hellboy, Hellboy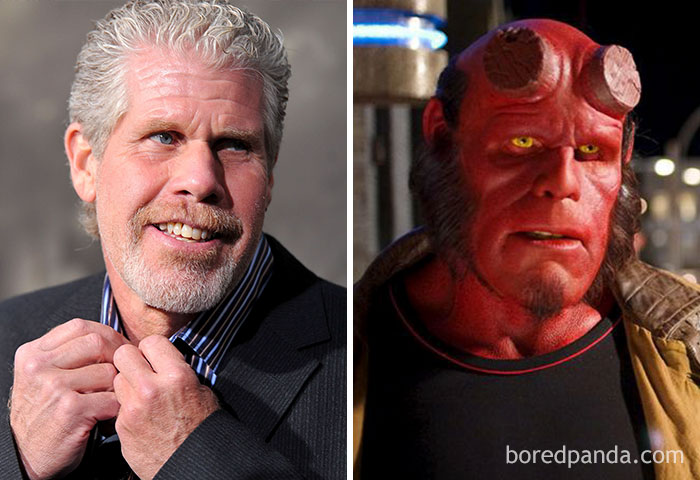 24. Gary Oldman- Dracula, Bram Stoker's Dracula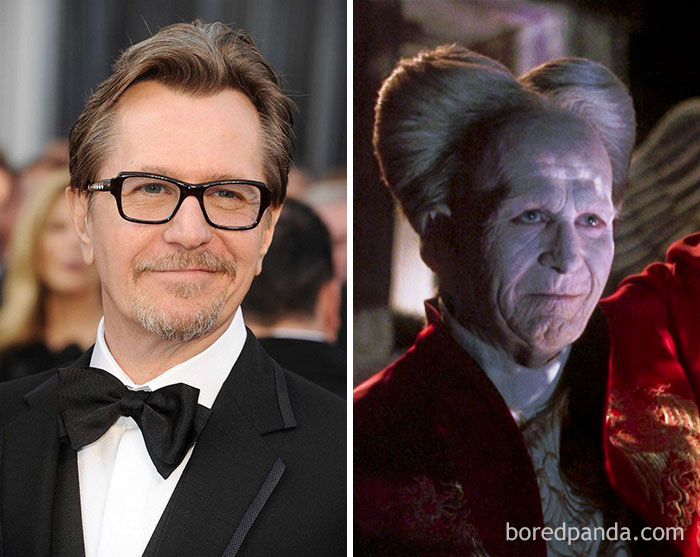 25. Gary Oldman- Mason Verger, Hannibal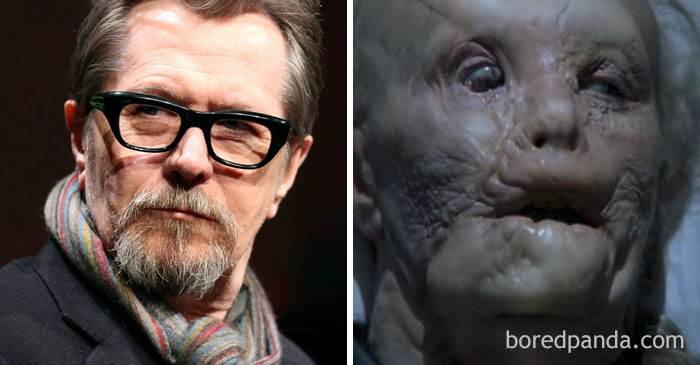 26. Robert Downey Jr- Kirk Lazarus, Tropic Thunder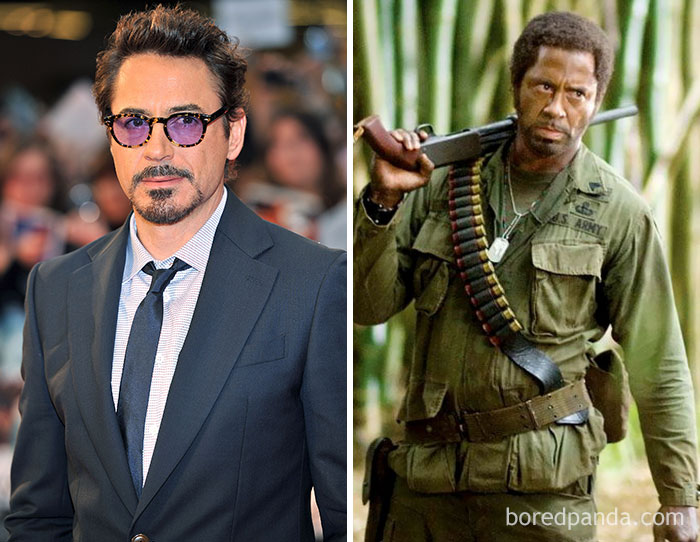 27. Daniel Radcliffe- Ig Perrish, Horns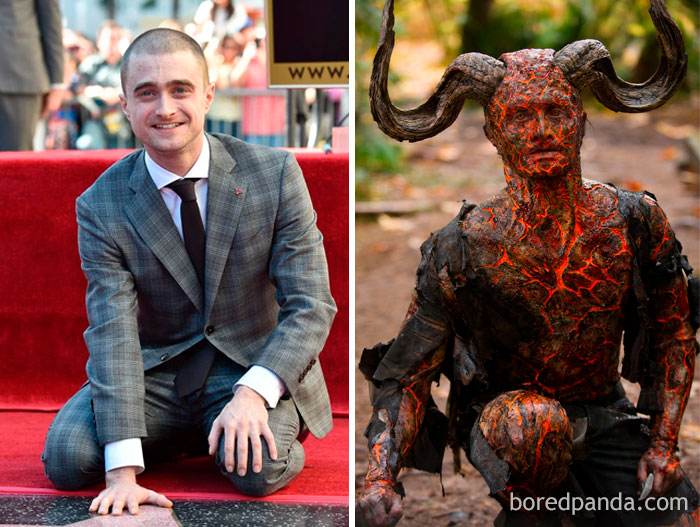 28. Doug Jones- Pale Man, Pan's Labyrinth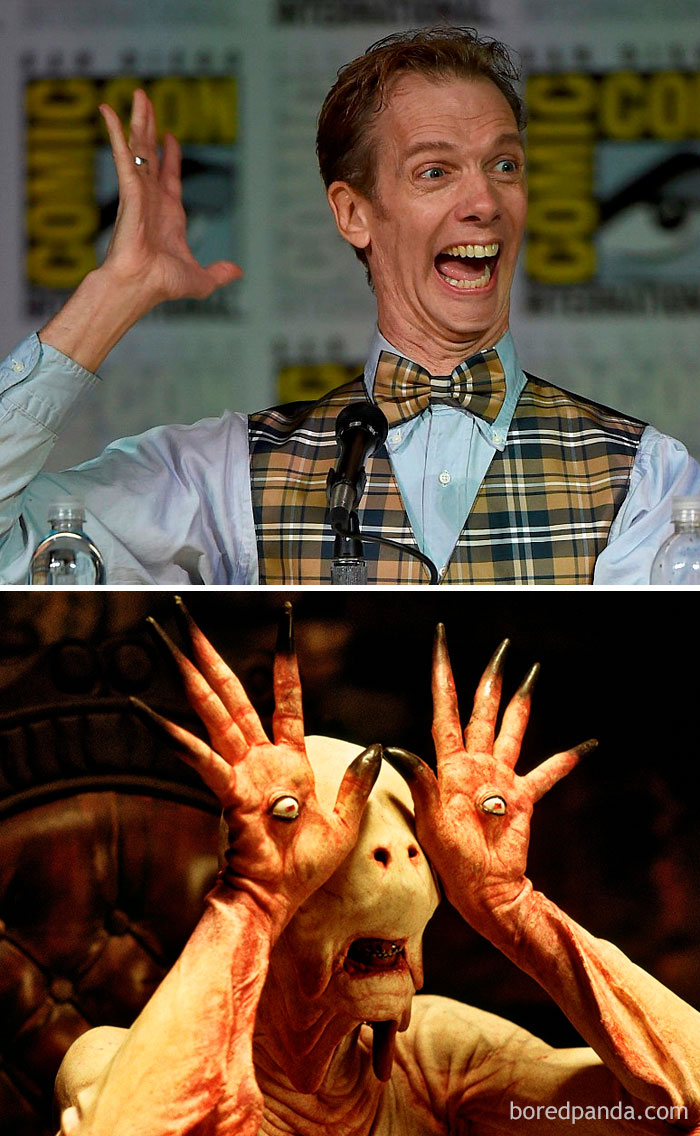 29. Peter Mayhew- Chewbacca, Star Wars series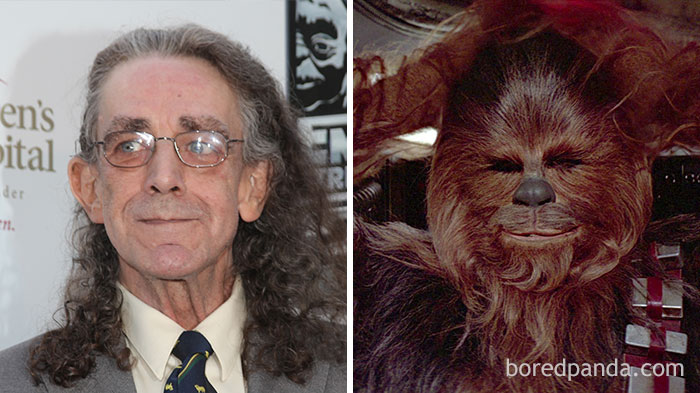 30. Jim Carrey- The Grinch, How The Grinch Stole Christmas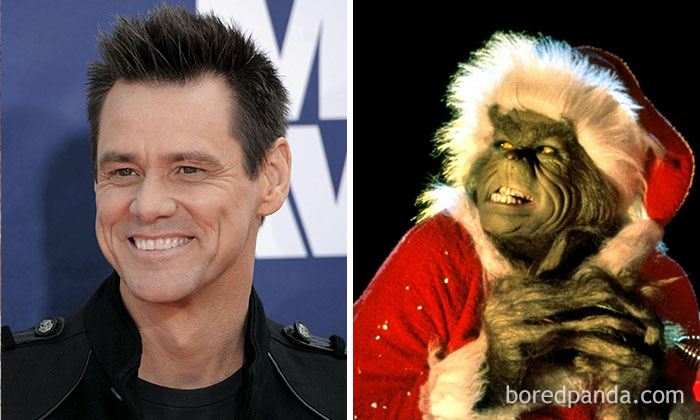 31. Tim Curry- The Lord of Darkness, Legend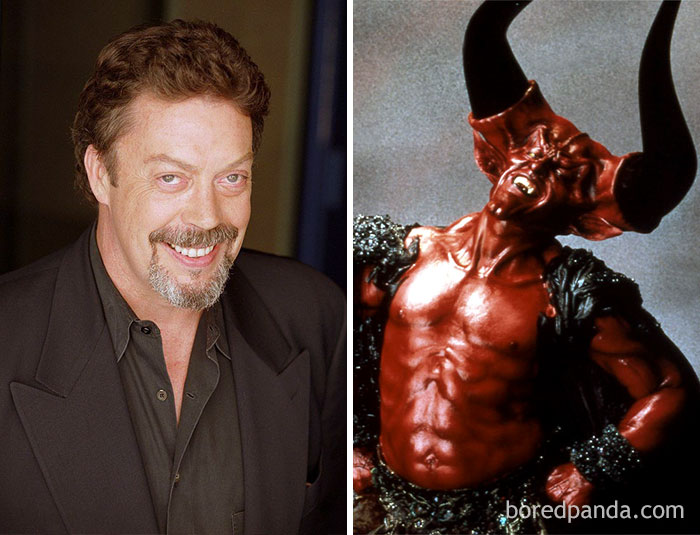 32. Daveigh Chase- Samara, The Ring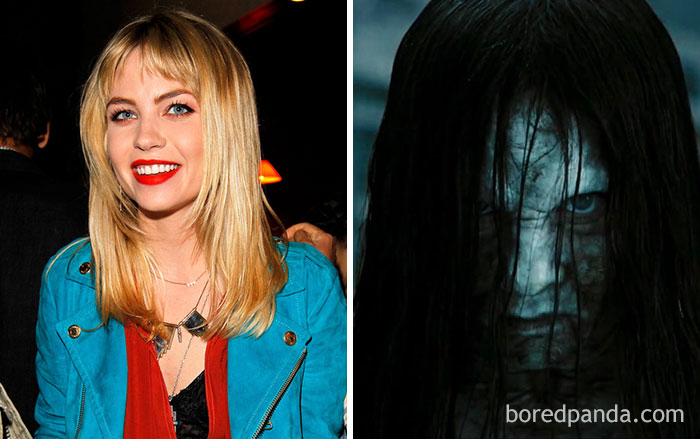 33. Glenn Close- Gutless, Hook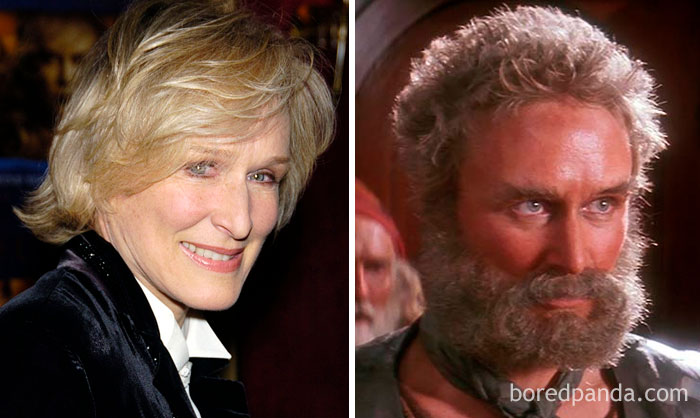 34. Anjelica Huston- Grand High Witch, The Witches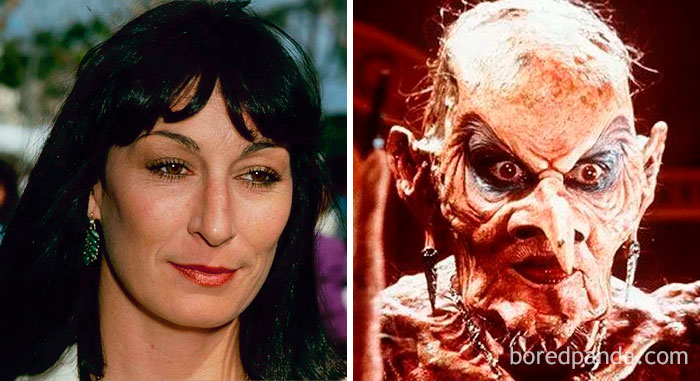 If you haven't some of these movies, what are you waiting for? If not for the screenplay, watch for the makeup transformations of these actors.