Waiting in lines suck but how's the idea of you be seated where ever you go. And do You get tired easily and like being seated everywhere you go? Here's the permanent solution to your problem. this "Bean Bag Onesie is created for those who wish to be seated everywhere they go. The bean bag onesie is designed in a way that there is a bean bag chair attached to it at the back.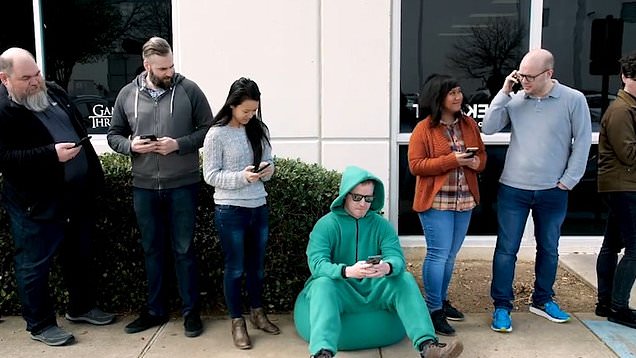 It is also quietly affordable. It costs $89.99 and comes in the Gumby Green color. It is also available in many sizes from S to 3XL. It is made up of cotton, filled with cotton and polyester fiber mix and polystyrene balls which makes it really comfortable and easy to handle. It can easily be washed at home. However, you cannot wash it in a washing machine and will have to wash it by yourself.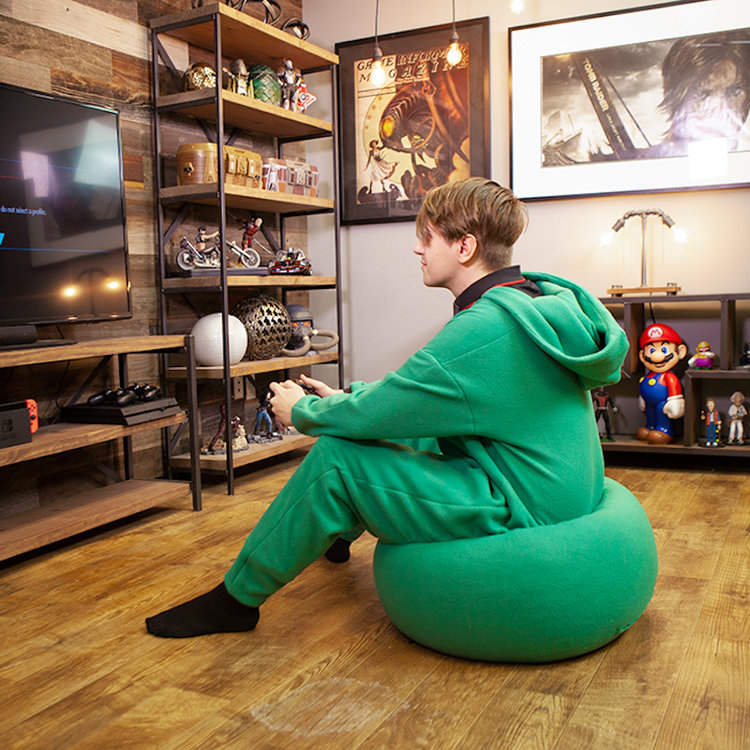 Read more: See How Children Of Celebrities Who Are Famous For Their Unique Appearance Look Like
The bean bag onesie provides an exclusive bean bag chair at the bag that lets you sit anywhere you want. This is, of course, a product that many of you have genuinely wished for. Sometimes in a tiring day, all you need is a place where you can sit for a while. And what is better if you have the seat all with yourself.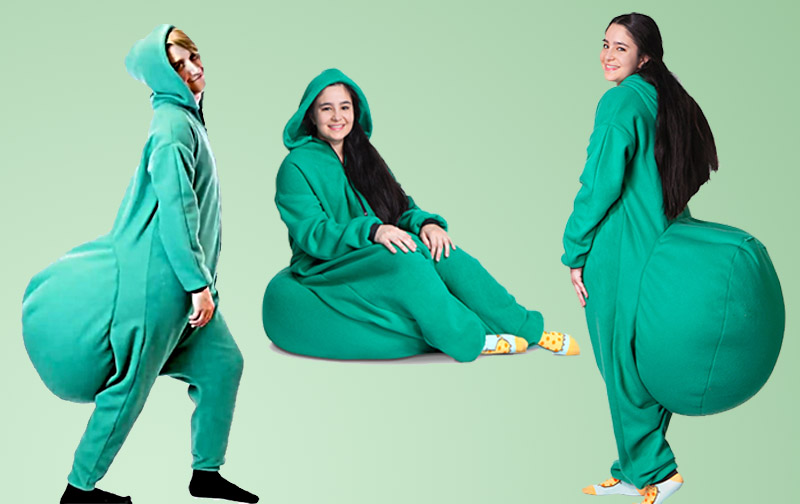 This bean bag onesie is available on Think Geek. You should definitely buy it if you look for a place to sit everywhere you go. Waiting in lines would also be no longer tiring and stressful for you. This is an amazing thing you would really like and a solution to your problem of not getting a place to sit anywhere you go.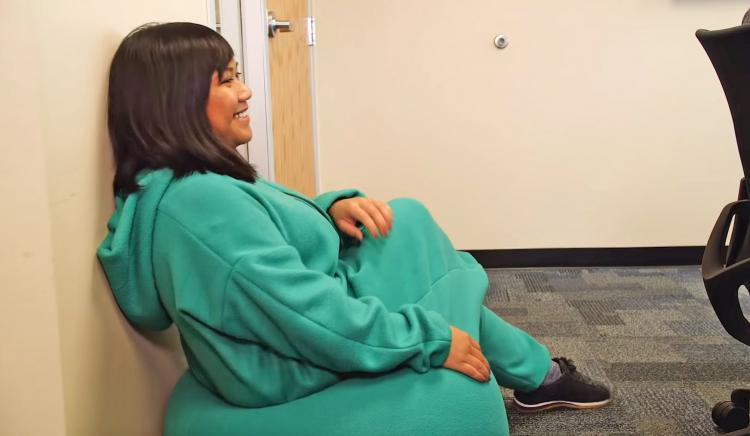 Read more: Homeless Yolanda Survivor Surprises Everyone After Graduating From High School