"Water water everywhere but not a drop to drink", we all must have heard. And that's what makes us think to save water. While our environment is dealing with a lot of crises, water scarcity could one of them in the future and is already in some places. But we don't realize it when we are taking long showers. And that is why Elizabeth Buecher is here to take of it. This artist has invented a special kind of shower curtains with spikes. The spikes on the shower pop out after four minutes of shower to make sure you're not wasting too much water.
More Info: Elizabeth Buecher |Bored Panda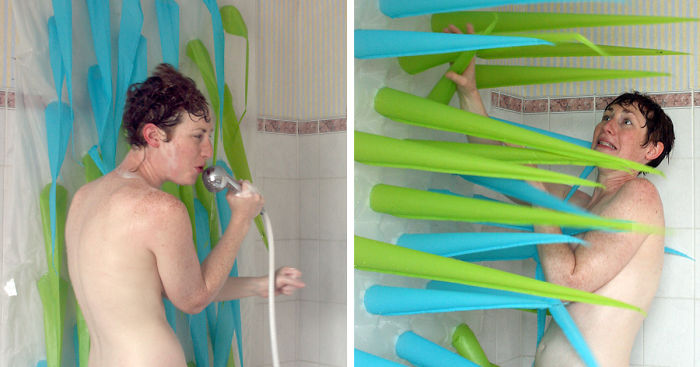 When you think of saving water you may close the tap while brushing or use your washing machine on eco settings but in the chilling winters which is not much far it is very difficult to get out of a hot shower once you are in.  But now you don't have to worry about that too.  Elizabeth Buecher who is a London-based textile-based installation artist has invented a shower inflatable curtain that automatically pops up with its spikes after four minutes of your shower.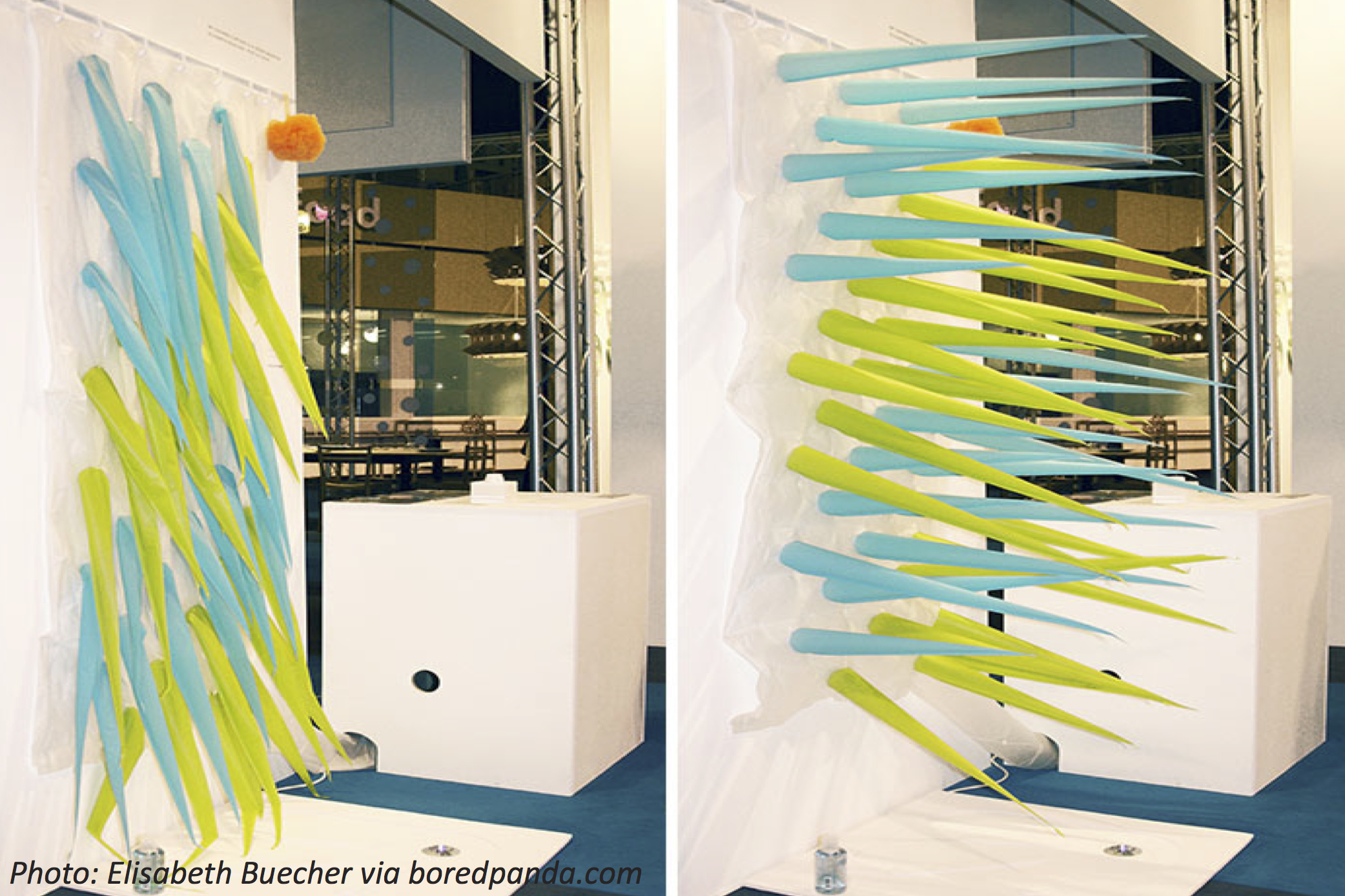 Read more: Heartbroken Picture of Girl Taking Care Of Her 3-Year-Old Brother Suffering From Leukemia
Elizabeth has submitted this invention under the series, 'My Shower is a Green Warrior'. The shower tap has a built in sensor that knows how much time have you been in the shower. The spikes automatically pop out after you have been in the shower for four minutes. Although the spikes don't actually hurt but it causes taking shower really inconvenient for you and this way you would no longer want to stay in the shower.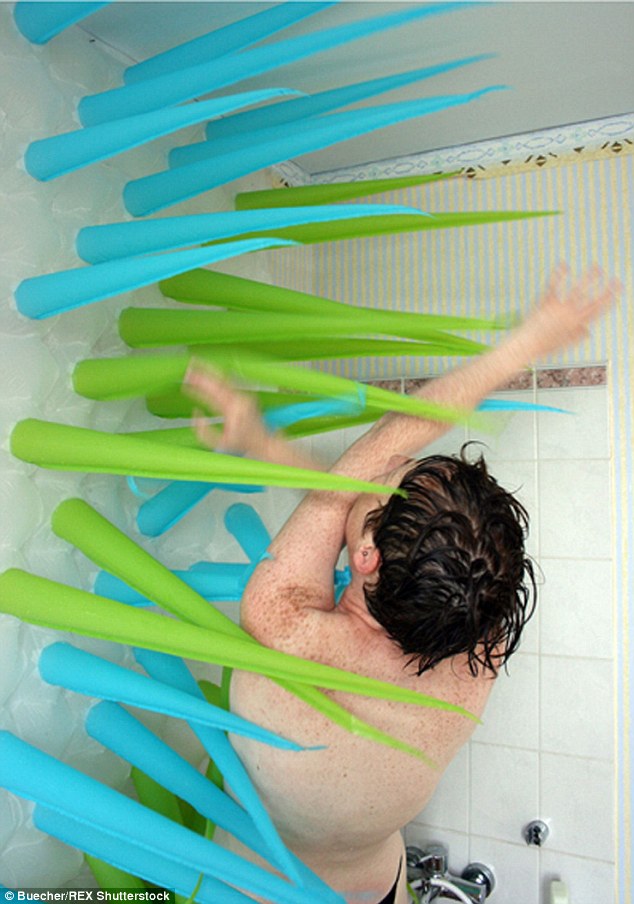 However, the product has not been released for commercial sale right now but with all the support and Elizabeth's hard work it would soon be available for the people.
Read more: Man Shares How He Convinced His Asian Father To Finally Accept His African Girlfriend