The softball team of Waite High School does have a strong bond among themselves and a soft heart as well. This lately came into realization once again when one of the team members got a new phone from other teammates as a surprise gift.
More Info: CBS News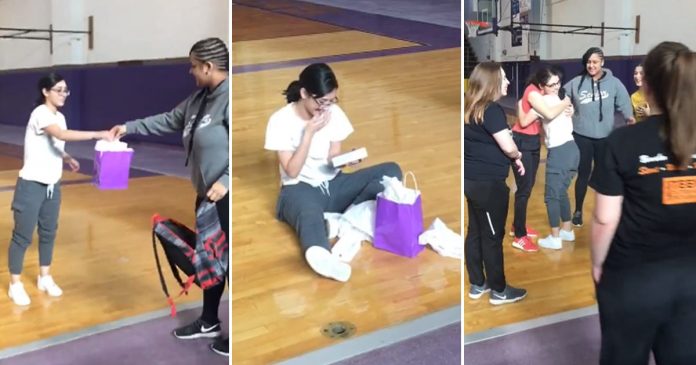 Apparently, the team apart from being together on the battleground is also connected through social media platforms. It was noticed by the group members that one of their teammates is not responding to the group messages.
Read more: A Millionaire Is Organizing A Real-Life Battle Royale On A Private Island
After some digging, the group found that the girl who wasn't replying to the message had lost her medium of connecting on social media with them. The situation was elaborated and it came up finding a replacement was not affordable by her.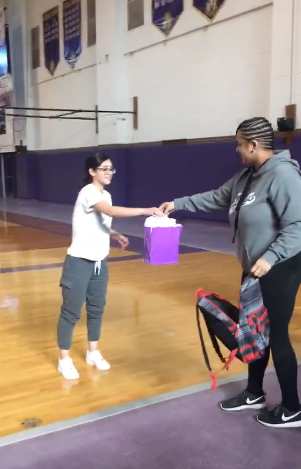 Here is when the other teammates of the softball team decided to take the matter in their own hand. Well, to everyone's surprise, what they did for their teammate is what we can call true friendship. They all came together and bought the girl a brand new phone.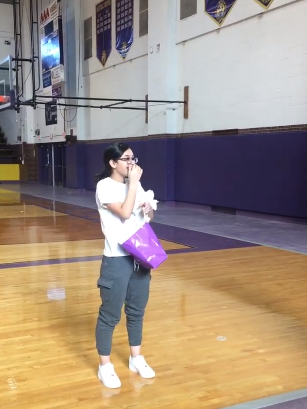 "Are you kidding me?" was what the girl said when she got to know the contents of the bag.
The girl was immensely surprised when the gift was handed over to her in the purple bag by one of her team members. Yes, the response from the girl met the expectations of the team and she was smiling ear to ear.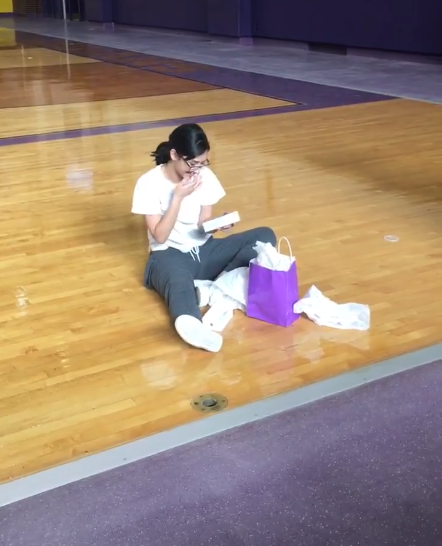 A new phone was not the only thing they gave her. Together the team covered the expenses of the activation fee and services for the rest of the school year.
The coach of the softball team was also happy and proud to be associated with young school kids. He also shared the video of the sweet moment. He later said that moments like these motivate him to be a school teacher.
When the girl finally accepted the gift and the fact that this happened in reality, the teammates came together for a group hug.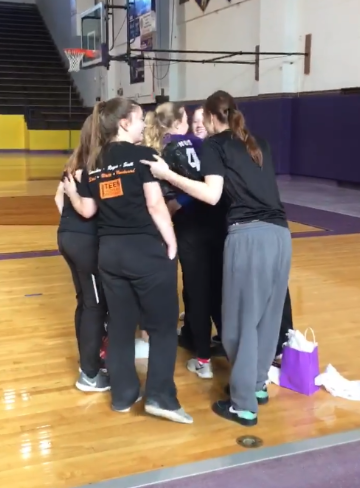 Definitely, this particular incident is a perfect example of the true and noble bond of friendship.
Here's the video that captured the sweet incident: