Our everyday life can take a toll on us. Oh wait, let me rephrase that. Everyday life takes a toll on us. This is a universal truth. There's no scope of doubt in this. What can make your mundane everyday life a tad bit special is beautiful illustrations that are born out of it. Something beautiful and creative taking birth from an otherwise boring life is really miraculous. If you don't believe me, then take a look at these illustrations. These illustrations are based on the everyday life of the artist with her boyfriend and cat. The artist brilliantly depicts her everyday life, her relationship with her boyfriend and her relationship with her cat through these next to awesome illustrations. If not adorable, these illustrations are sure an inspiration to get your hands on a sketchbook.
Read More: Artist Portrays The Singlehood In Brutally Honest Way In Her Project 'Postmodern Loneliness'
This German-Japanese artist named Mikiko is a resident in London, UK. Being a comic artist, she is abundant in talent when it comes to a sketchbook and pencil. These stunning illustrations are proof of that. She created these fun illustrations to depict her everyday life with her boyfriend and cat. Her cat is named Emi. It's Emi, and not EMI, equated monthly installments. As shown in the illustrations, her cat is the most precious thing in her life.
In an interview with Bored Panda, Mikiko says that as a kid she moved around a lot. She was born in Tokyo and then she grew up in Hong Kong, Germany, Japan, and Belgium. Mikiko fell in love with Manga as it was a way to connect to her roots. She loved sketching from an early age but when she read Shonen Jump magazine for the first time, she knew that she will grow up to become a comic artist. For her, inspiration lies everywhere. From everyday life to music and other artworks. The inspiration for these illustrations is sure her everyday life.
Image Courtesy- Mikiko
1.

2.

3.

4.

5.

6.

7.
8.

9.

10.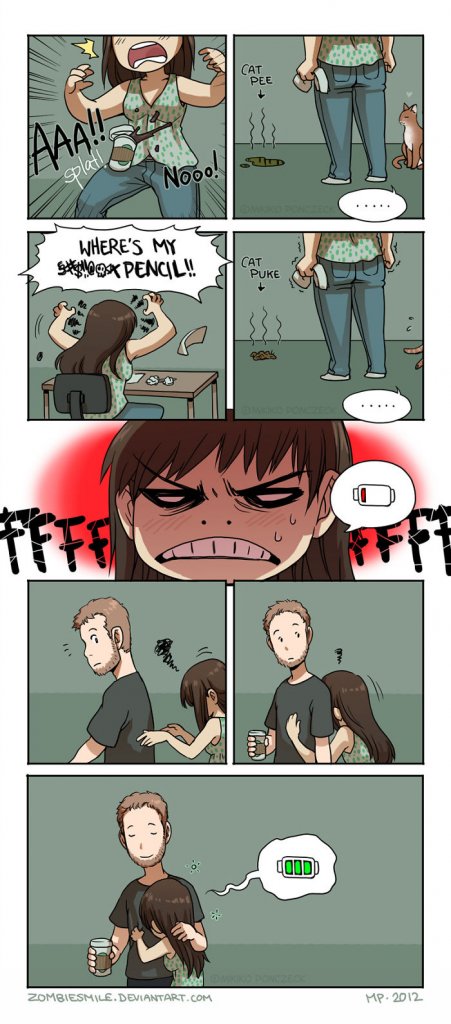 11.

12.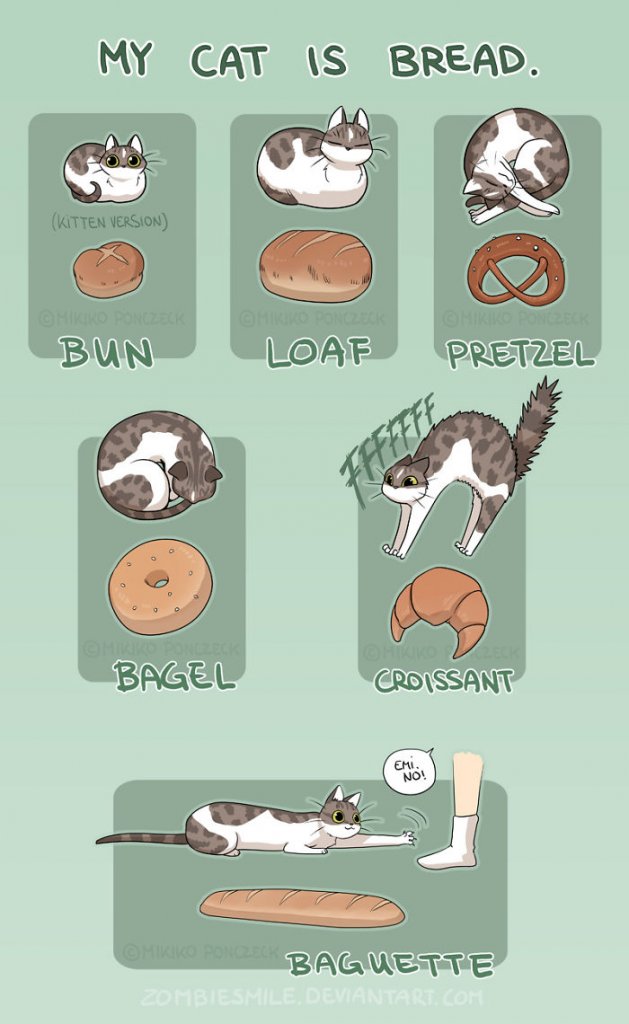 13.

14.

15.

16.

17.

18.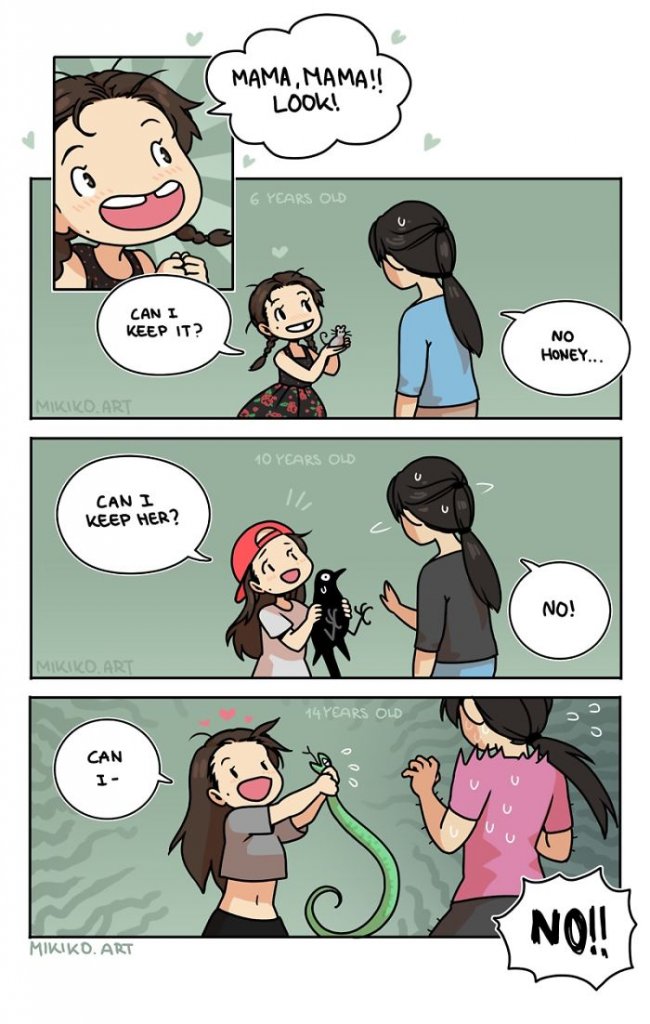 19.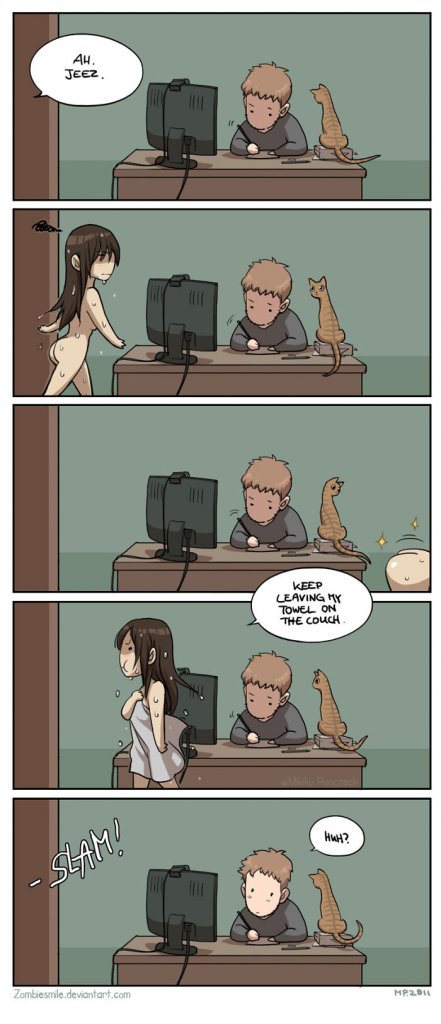 20.

21.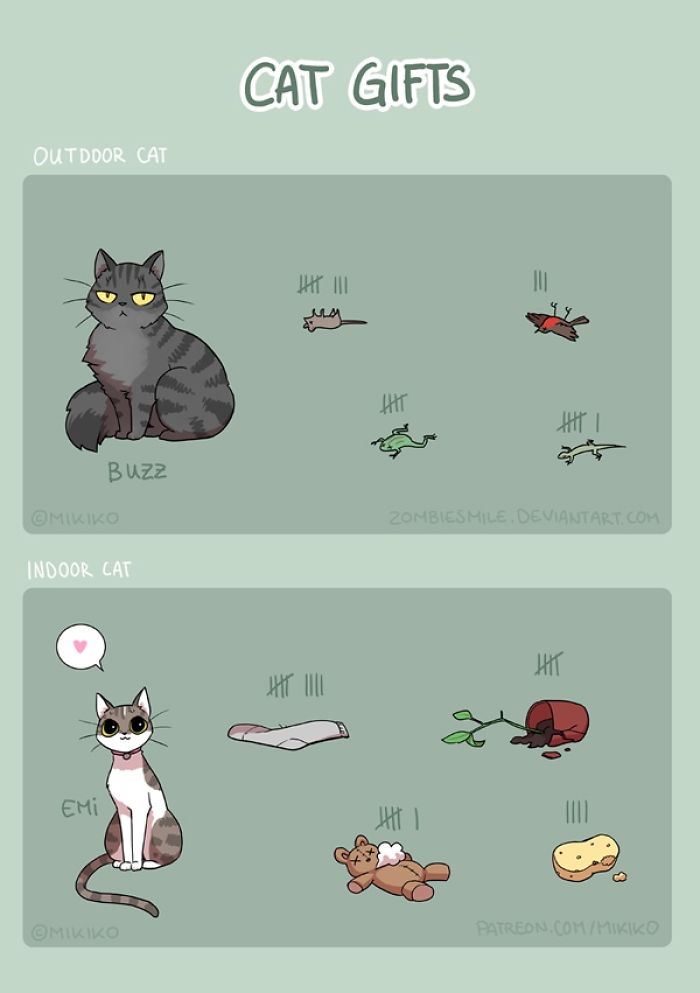 22.

23.

24.

25.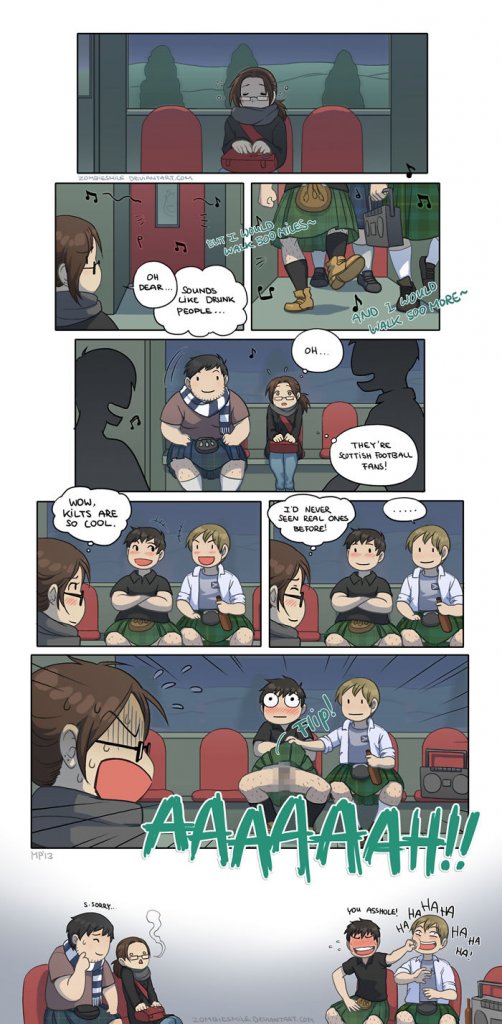 26.

27.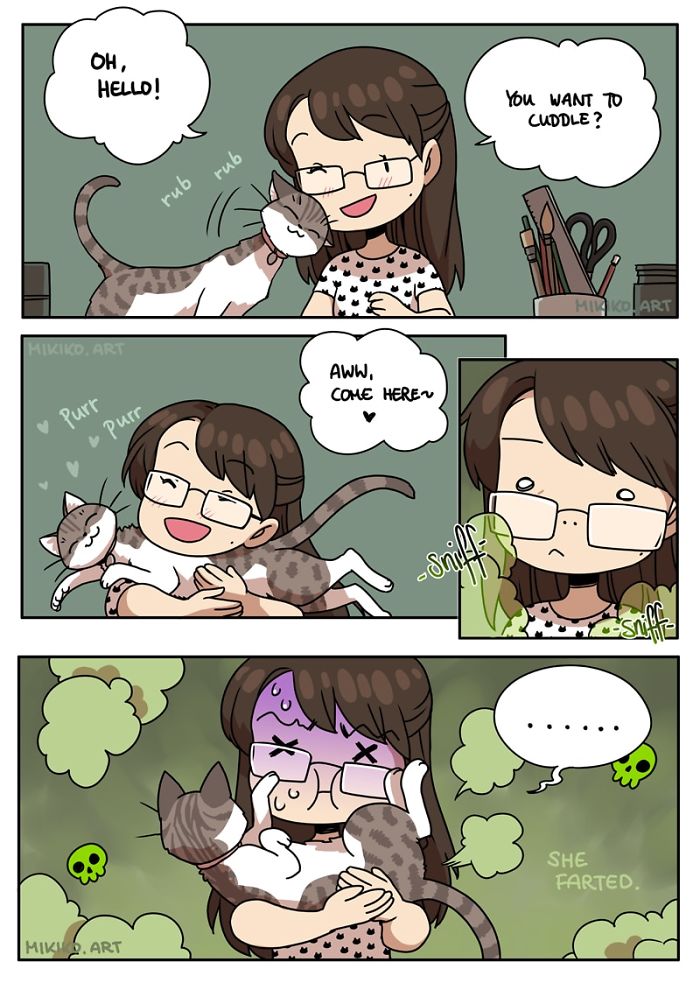 28.

29.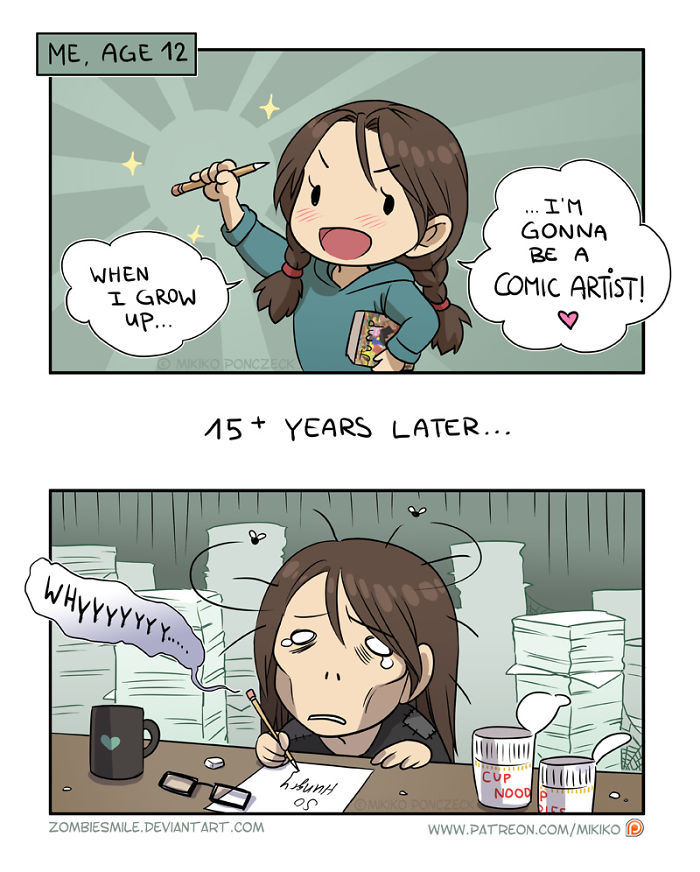 30.

31.

32.

33.

34.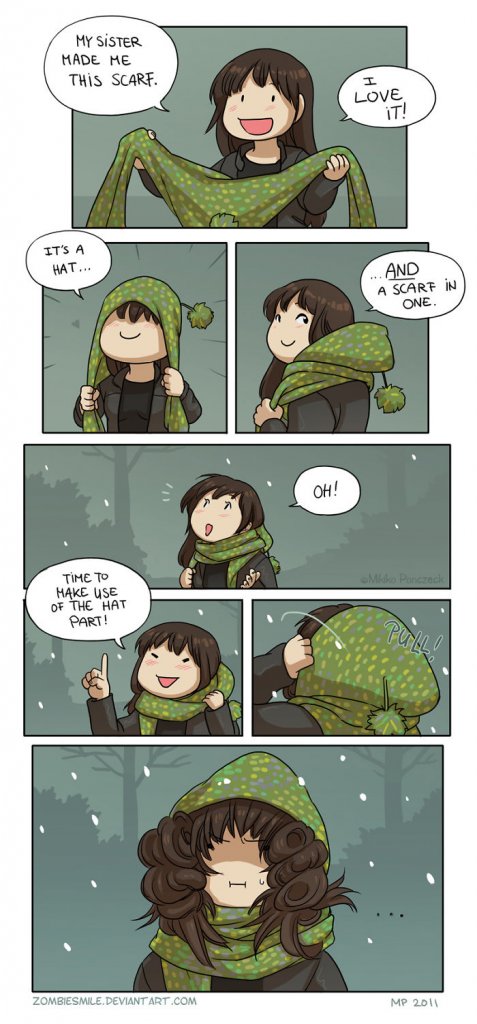 35.

35.

36.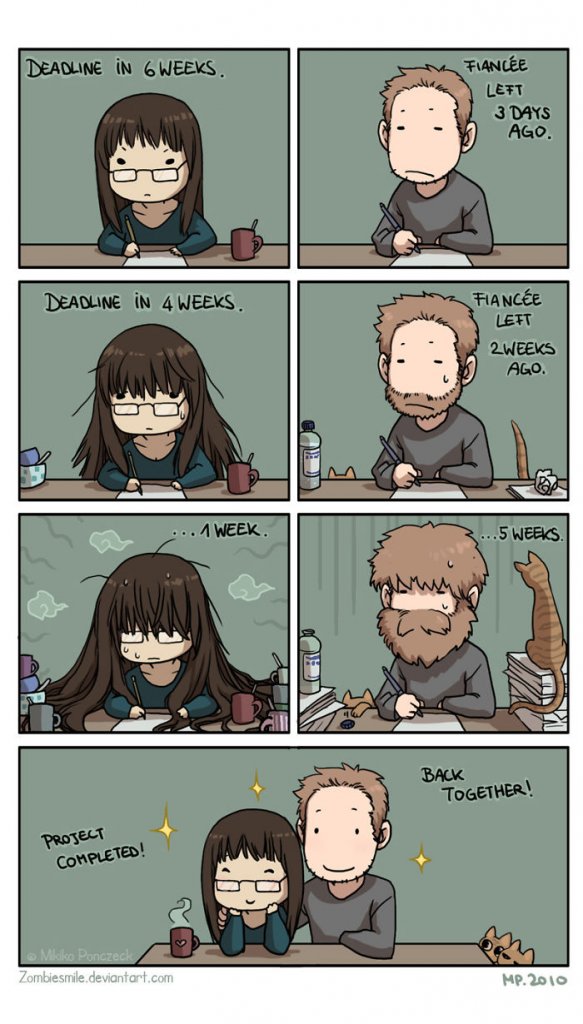 37.

38.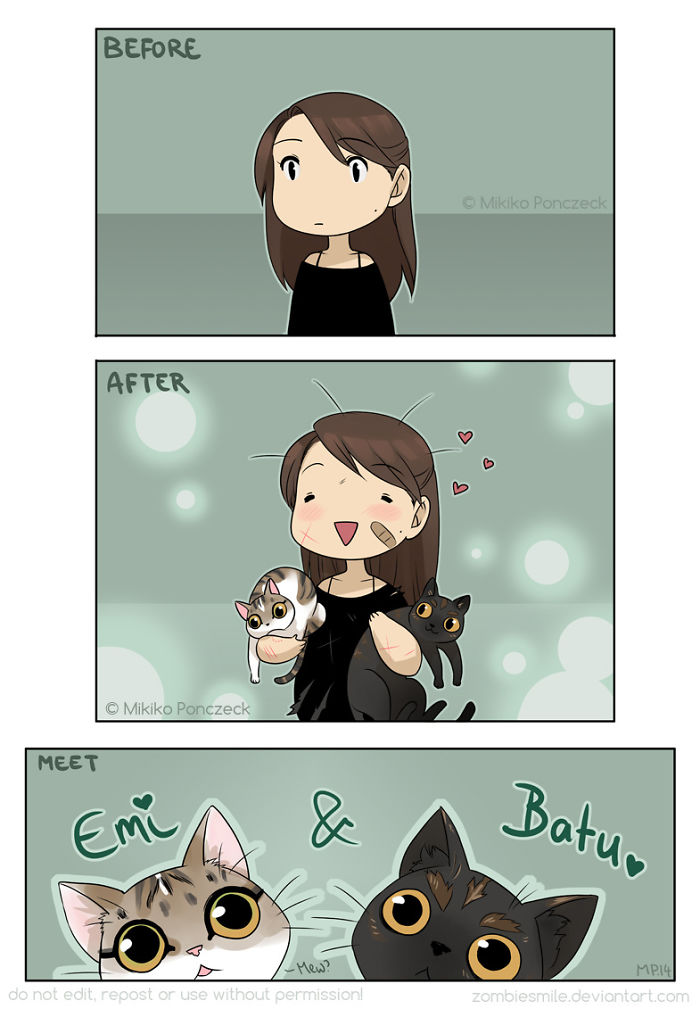 39.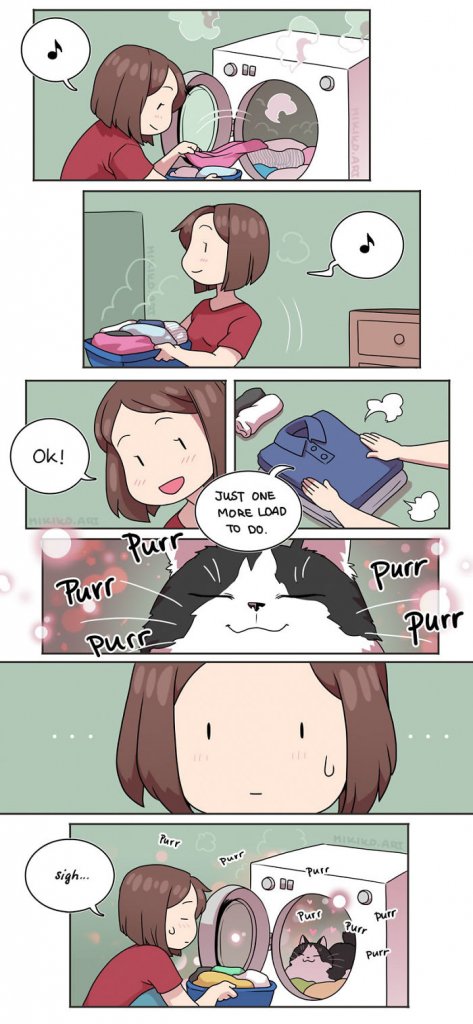 40.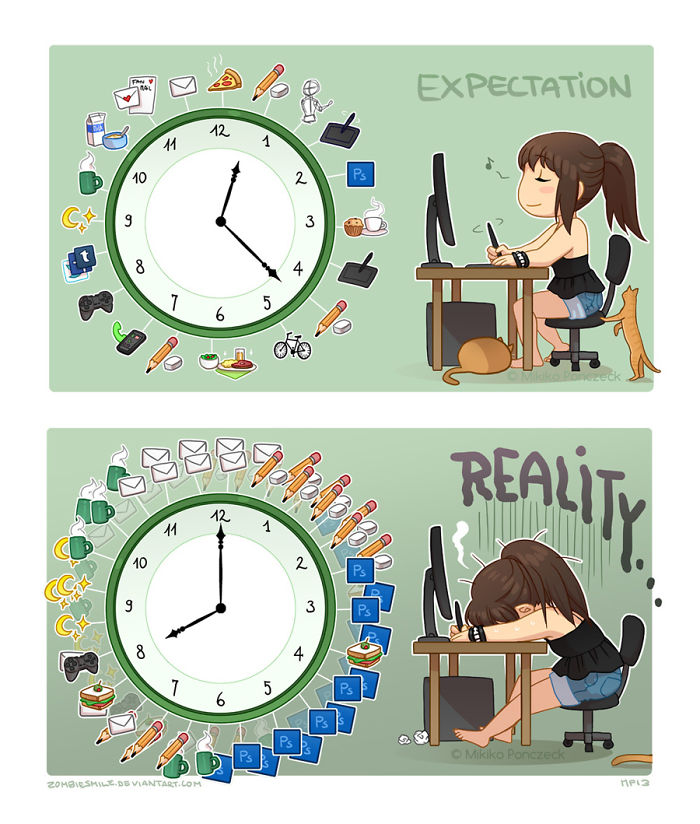 41.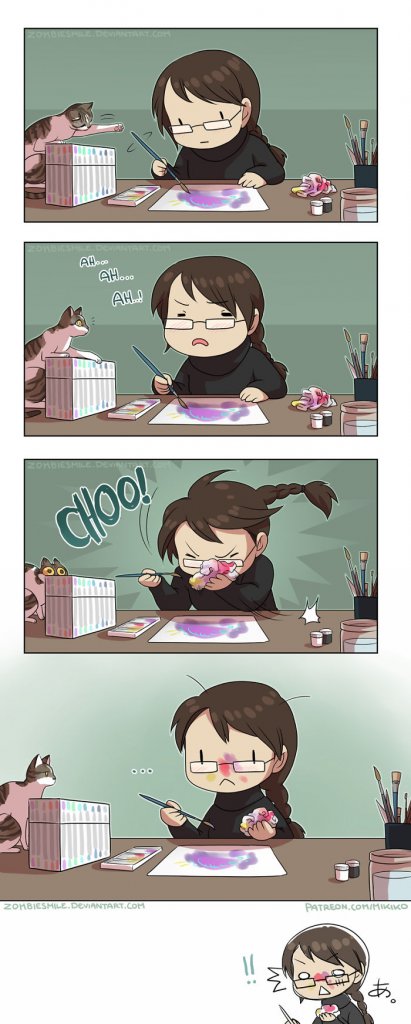 42.

43.

44.

45.

46.

47.

48.

49.

50.

51.

These comics lights up even the darkest aspects of the artist's life. Who knew that the routine chores can turn out to be such a great inspiration.