There are people in the world who still believe in humanity and go out of their way to help those in need. Similarly, this man JayJay Murray and his roofer workmates from Empire UPVC & Roofing Specialists saw a homeless man sleeping on a park bench in London and decided to help him by giving him food and a day's work.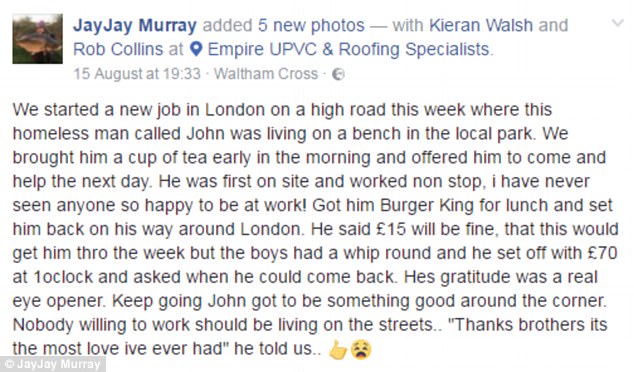 JayJay shared images of the old man on his social media profile with a heart-warming caption, "We started a new job in London on a high road this week where this homeless man called John was living on a bench in the local park."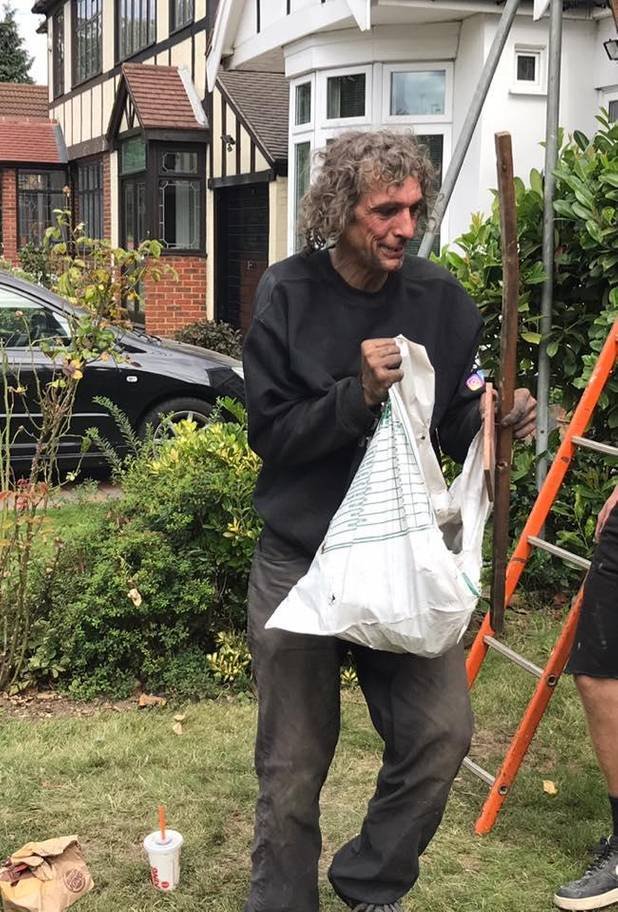 Read More: India 2nd Richest Man, Azim Premji Donates Record £5.7 Billion To A Charity
He further added, "He was first on site and worked non-stop, I have never seen anyone so happy to be at work! Got him Burger King for lunch and set him back on his way around London. He said £15 will be fine, that this would get him through the week but the boys had a whip round and he set off with £70 at 1 pm and asked when he could come back."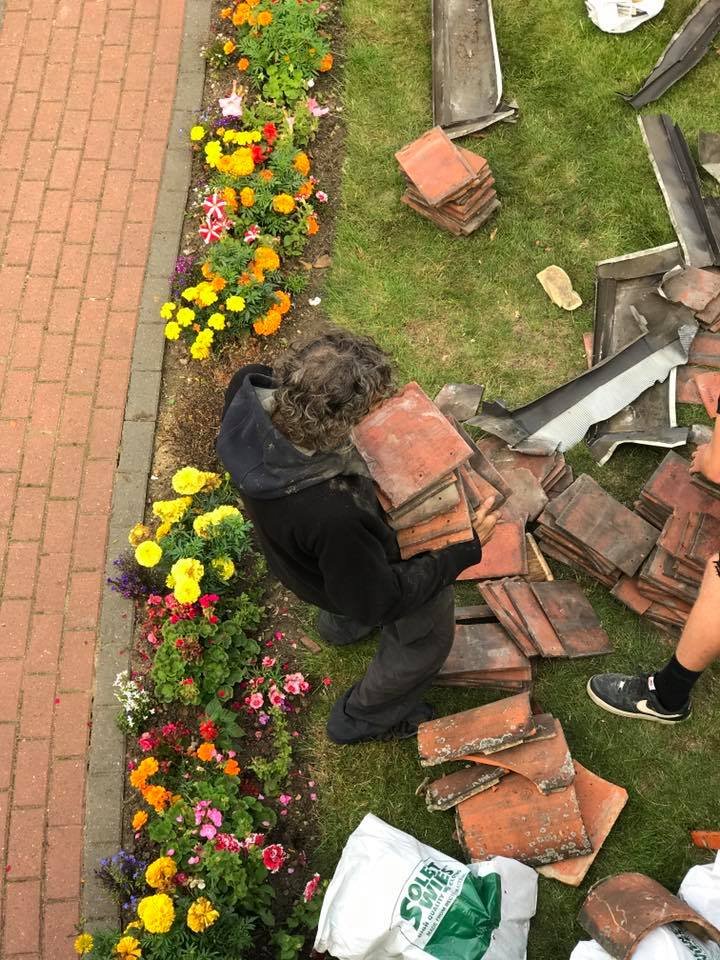 As soon as he posted this, the post went viral. His post received more than 23,000 reactions and over 5000 shares. Netizens were so touched by John's story and moreover, they were impressed by Mr. Murray's generosity.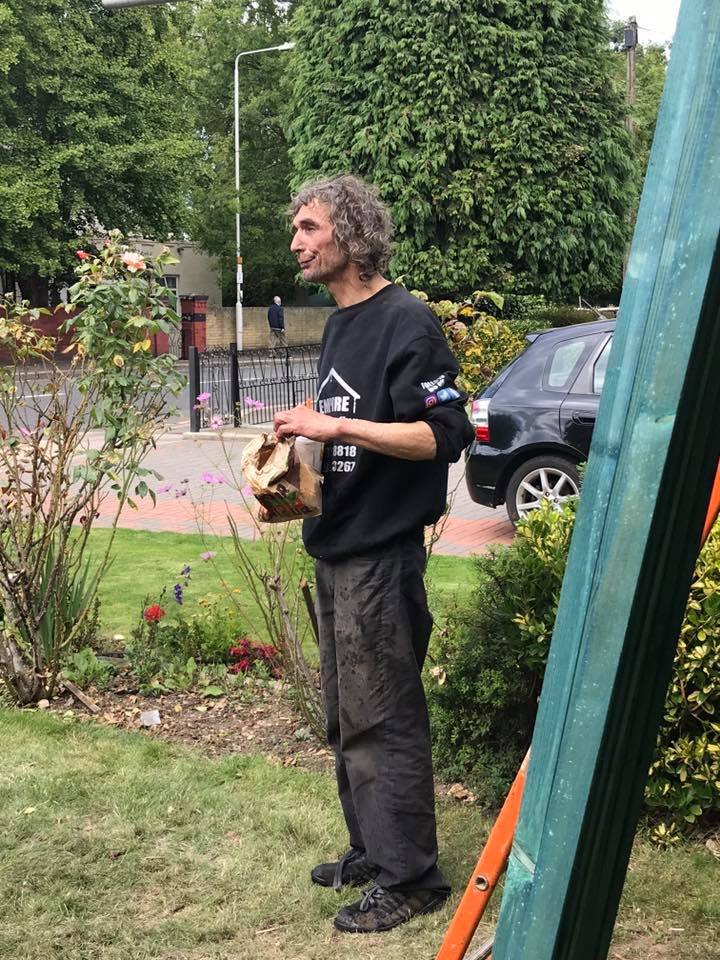 Read More: Mysterious Tattooed Man Called 'Painted Prince' Turns Out To Be A Filipino Slave
Mr. Murray and his roofer colleagues showed us that, homeless people are regular people just like us and are victims of their circumstance. If given an opportunity, these people can excel in their life. People all over the world should take an example of this gesture and give a chance to people who are willing to work.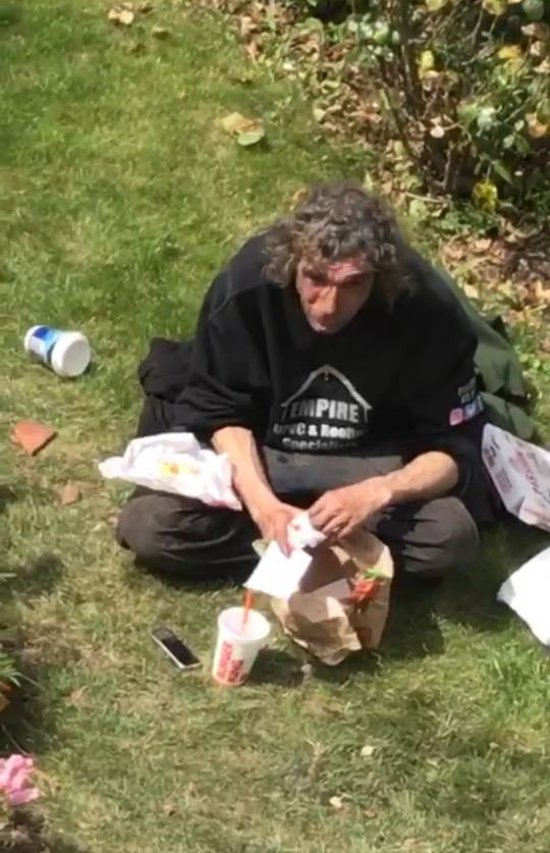 Mr. Murray later mentioned how happy the homeless man was, on receiving the free food and days work, he conveyed his thanks to his team and also told them this was the most love he ever received.
Image Courtesy: JayJay Murray