Will Smith along with the Hollywood singer Jason Derulo brought happiness into a teenager's life with their thoughtful gesture, who is suffering from cancer. As a part of his new Snapchat series, Will from Home, Will Smith, and Jason Derulo joined hands to bring a smile on little Aiden's face who is diagnosed with Leukemia by gifting him a PS5.
The 14-year-old Aiden was absolutely on cloud nine after receiving such a gift from the Hollywood stars and gave them the kind of reaction, they were hoping for.
Aiden resides in Texas and he was diagnosed with cancer in April 2020.. Due to the current situation of coronavirus pandemic, he was going through his chemotherapy treatments alone without his father. The teenager was not allowed to meet his father physically while in the hospital, but his dad, Chuck used to dance in the car park to cheer his son.
Smith says in the video: "When Aiden looked out the window, this is what he saw: his dad dancing in the parking lot dressed in the brightest colors he could find."
Read More: Teenager Reveals What It's Like To Date Her Biological Father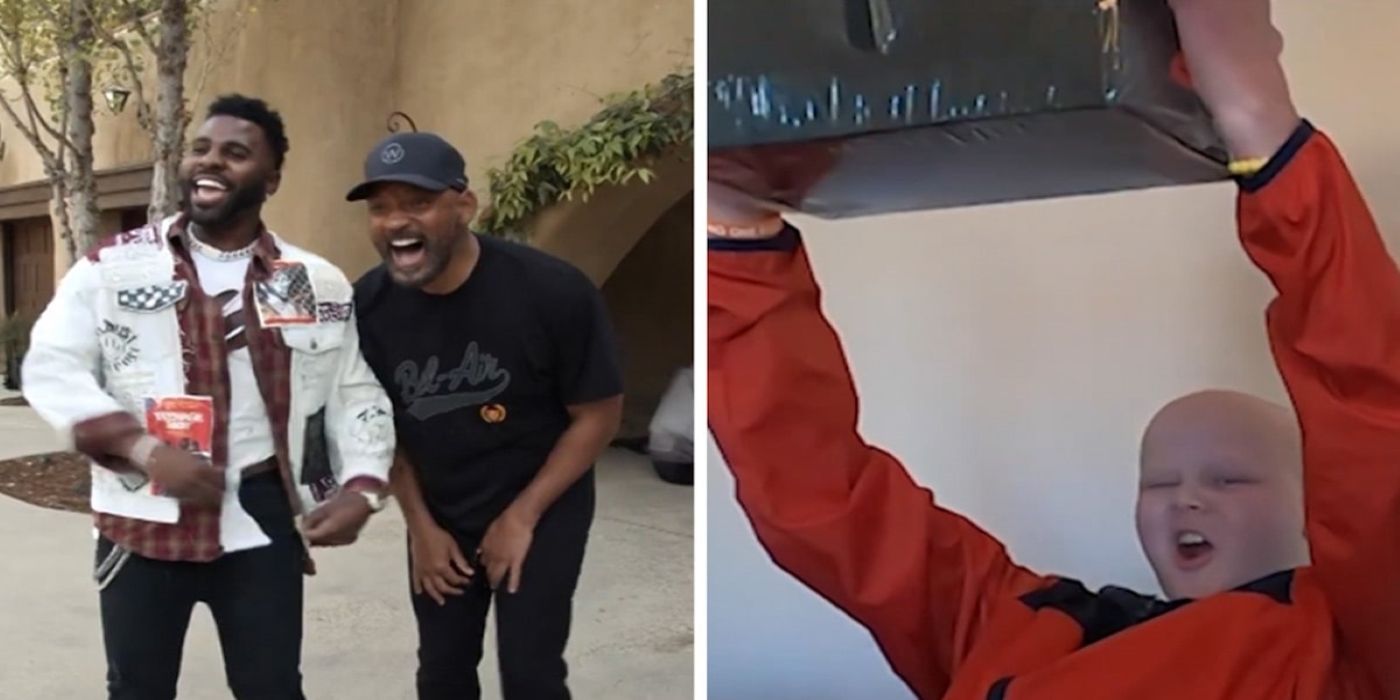 Later on, Will also introduced the duo of father and son with Jason Derulo to teach them a couple of dance moves. Little Aiden learned the steps with true spirit and was evidently so happy to receive such love.
And as you can see, later in the video, when Will asked Aiden to open the gift bag that was sent to him by them, he finds a  PlayStation 5, DualSense controller, and a GameStop gift card in partnership with GameStop Giving. After seeing such an amazing gift, Aiden cheers with joy and at the end of the video, Will Smith also reveals that the PS5 is not even available to buy for the general public by saying "you can't even get these yet".