Yeah, no matter how 'not-so-possible' that sounds but this news is absolutely genuine. As officially announced by Jim Bridenstine, the administrator at NASA on Tuesday, that there is going to be an action film made in the space starring Tom Cruise and NASA is really excited about this project. Reportedly, Elon Musk's SpaceX also has a huge contribution to the making of this movie in space.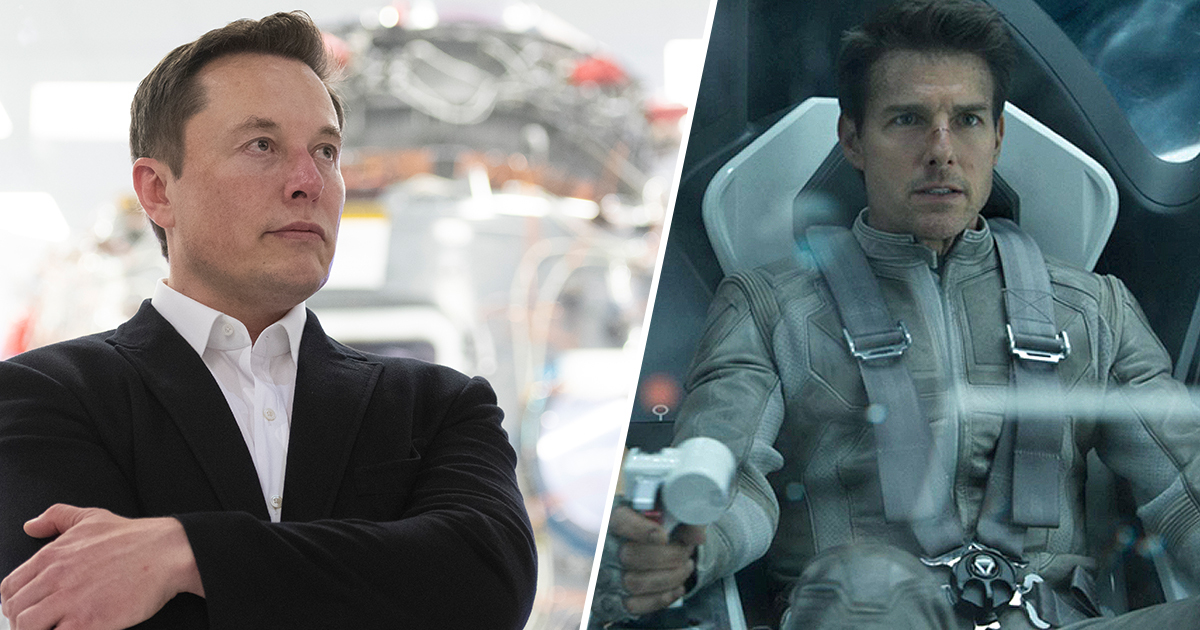 However, the details about this movie in space is yet to be known as NASA didn't spill much about this new project with Tom Cruise and Elon Musk. A newspaper shared that currently there is no studio or production house in the mix. Even though we do not have much information about this but one of the sources revealed that this first-ever movie in space is going to be named 'Musk's Spaceship'.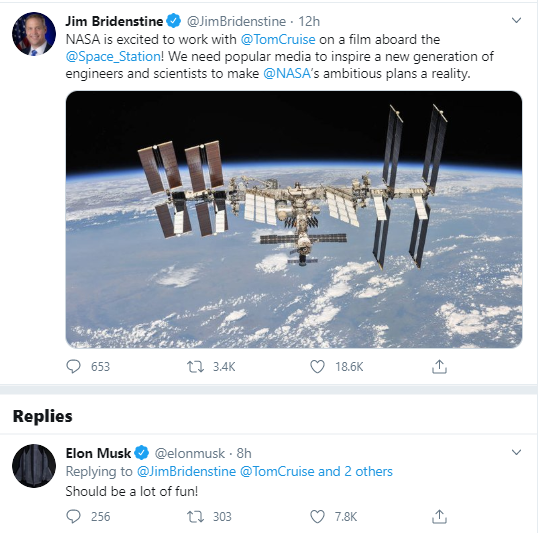 Revealing the news, when Jim Bridenstine wrote on Twitter, "NASA is excited to the world with @TomCruise on a fil, abroad the @Space_station! We need popular media to inspire a new generation of engineers and scientists to make @NASA's ambitious plans a reality".
Read More: Photographer Takes Phenomenal Clearest Ever Pictures of The Moon In The World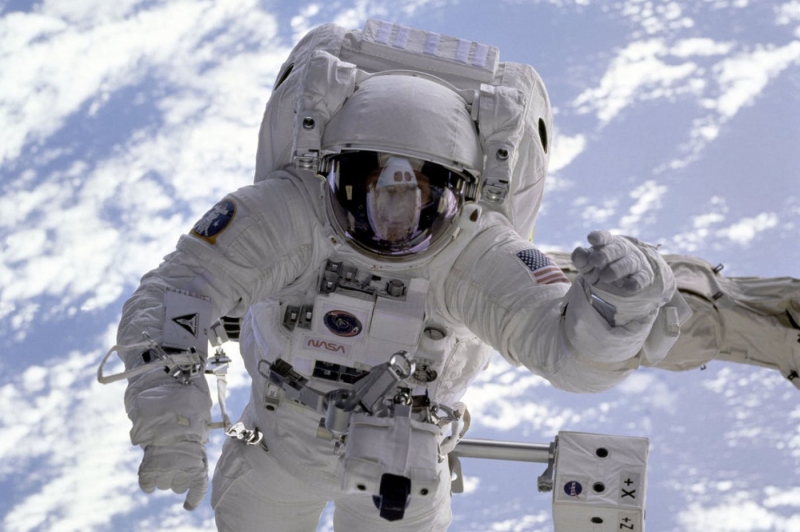 To which Elon Musk replied by tweeting, "Should be a lot of fun". Earlier in the day, the 48-year-old also wrote on Twitter, "Tesla stock price is too high IMO (in my opinion). Now give people back their FREEDOM.
"And the rocket's red glare, the bombs bursting in air. Gave proof through the night that our flag was still there. Oh, say does that star-spangled banner yet wave. O'er the land of the free and the home of the brave? Rage, rage against the dying of the light of consciousness."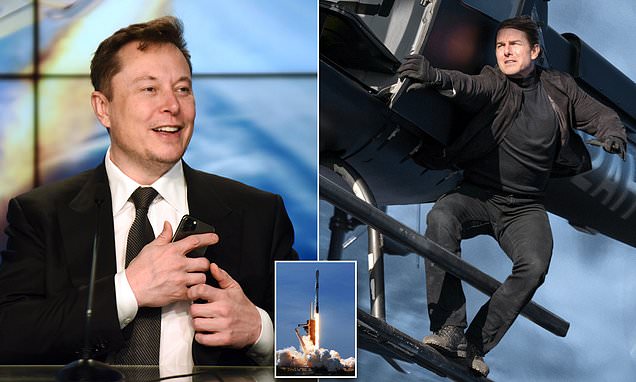 Later he also revealed how he is going to sell his house and that has made his girlfriend Grimes very mad at him. Elon Musk wrote, "I am selling almost all physical possessions. Will own no house. My GF @Grimezsz is mad at me." He added, "Just one stipulation on sale: I own Gene Wilder's old house. It cannot be torn down or lose any [of] its soul."