Golden Globes this year was pretty remarkable and it was really exhilarating to see the celebrities gathered together. The event had been the talk of the town due to various reasons and one reason among them was the presence of Kelleth Cuthbert, the Fiji water girl who was representing the Fiji water at the event.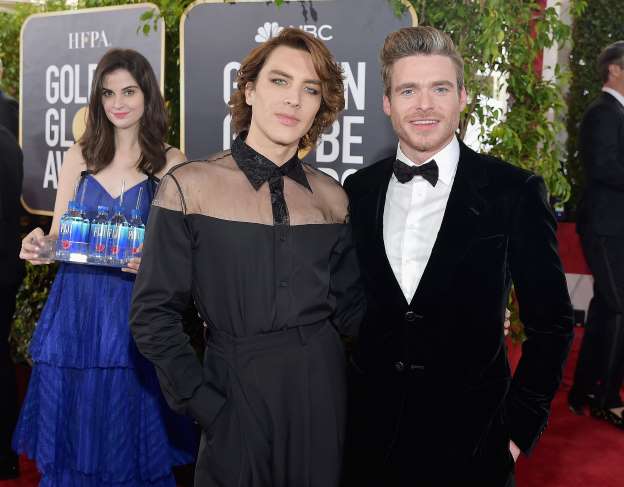 More Info: Instagram
A new star was unintentionally born at this esteemed event. When pictures of the Golden Globes event went viral on social media, many people were fascinated by the baffling appearance of this dark-haired Fiji water girl who appeared to be photobombing the pictures of many celebrities by loitering behind them, holding a tray of Fiji water bottles.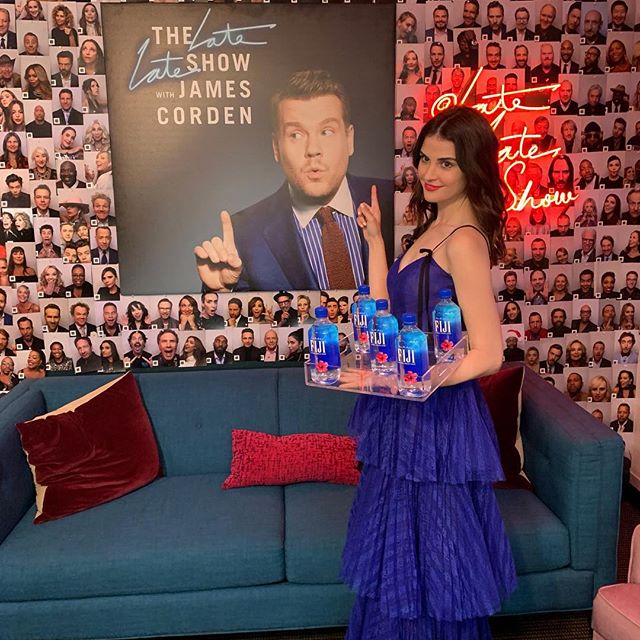 Everyone was desirous to find out who the girl was. And it happened that the Fiji water girl was a model and a commercial actress who fortunately was at the right place at the right moment. In the beginning, the Fiji water girl was just an Internet meme, but now the Golden Globes event seems to have given her career a big uplift.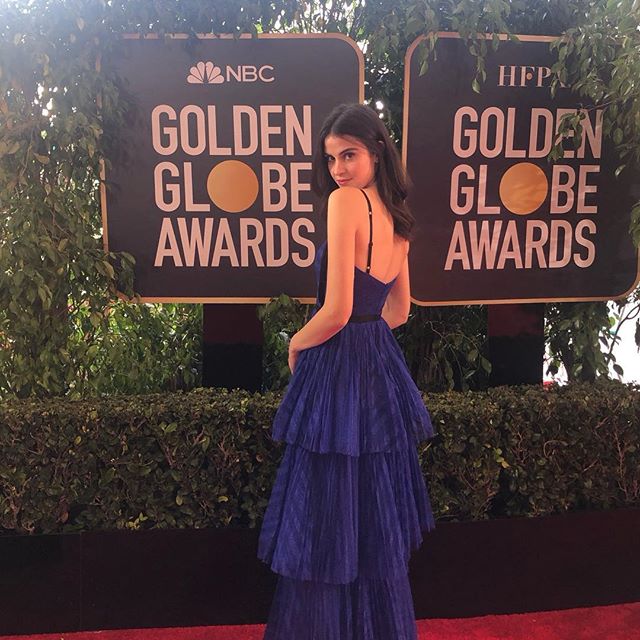 According to reports, Kelleth Cuthbert will be making an appearance in a popular soap opera 'The Bold And The Beautiful' in an episode will is scheduled to program on February 6. Kelleth shared a picture of herself with the show's cast with the caption, "Thank you to the lovely folks of @boldandbeautifulcbs for having me yesterday!"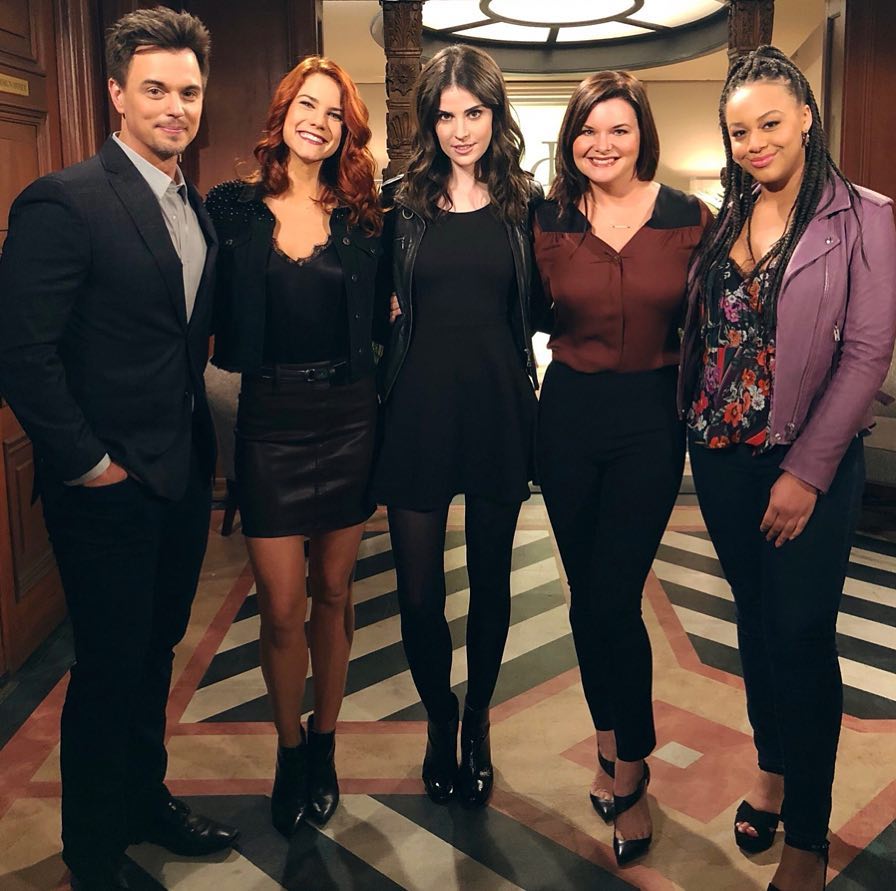 In an interview with Glamour magazine, Kelleth Cuthbert shared her photobombing tips. She said, "You just want to creep over, always make eye contact, keep it sultry. It's all about the looks, the sultry looks. Blue Steel! If you're holding something, you want to keep it visible. Keep the shoulders kind of cheating to the camera. You just have to look pleasant toward the camera. You know: give them some eyes. Have a little bit of room, you know? A little room to pose, bust out the moves. A little over-the-shoulder."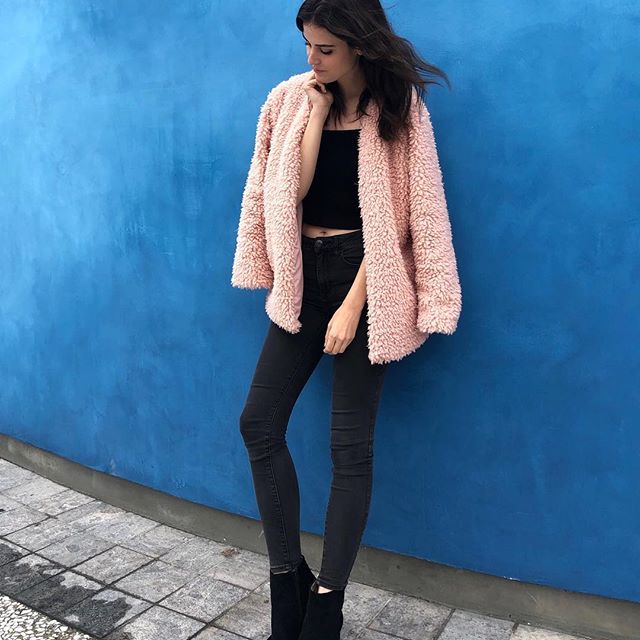 In another interview, Kelleth said, "There are tons of photographers everywhere. It doesn't matter where you stand, you're in the crossfire of every shot. You've gotta have a good face, at least, if you're gonna be hovering in the background frequently. The photographers have to take so many shots, so rapidly. Obviously, your face doesn't look perfectly pleasant in all of them, so they captured lots of expressions [where I'm] naturally making weird faces. I loved the Jim Carrey one. I love his work. I grew up watching his movies and thought it was a funny thing to find myself in the background of."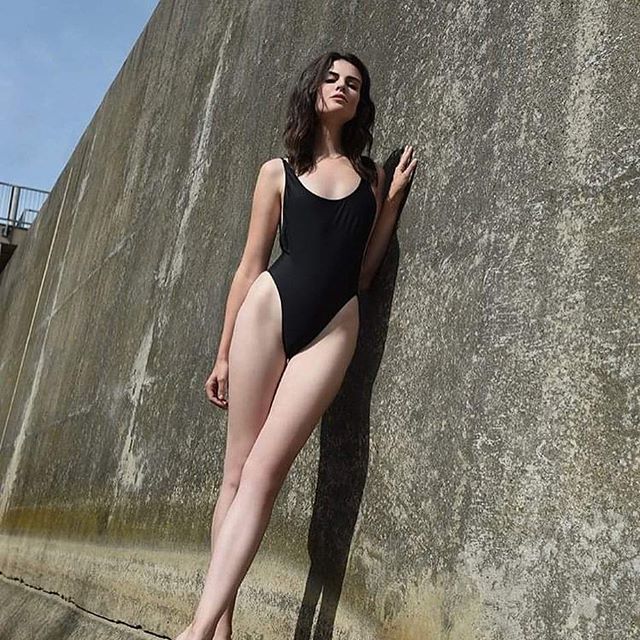 Read More: Kelleth Cuthbert, 'The Fiji Water Girl' Who Is The Accidental Viral Star Of The Golden Globes