Divorce is a tough time for a couple but it is tougher for the child whose parents are getting divorced. Divorce challenges the couple both financially and mentally and also affects the child involved in the divorce. In most cases, the children are seen to be suffering from depression and other mental disorder that becomes responsible for the poor mental development of the child. But this divorced couple, Victoria Baldwin and Adam Dyson, reunited every year to take the family pictures with their son, Bruce to teach him they may have fallen out of love with each other but they will never let their family fall apart.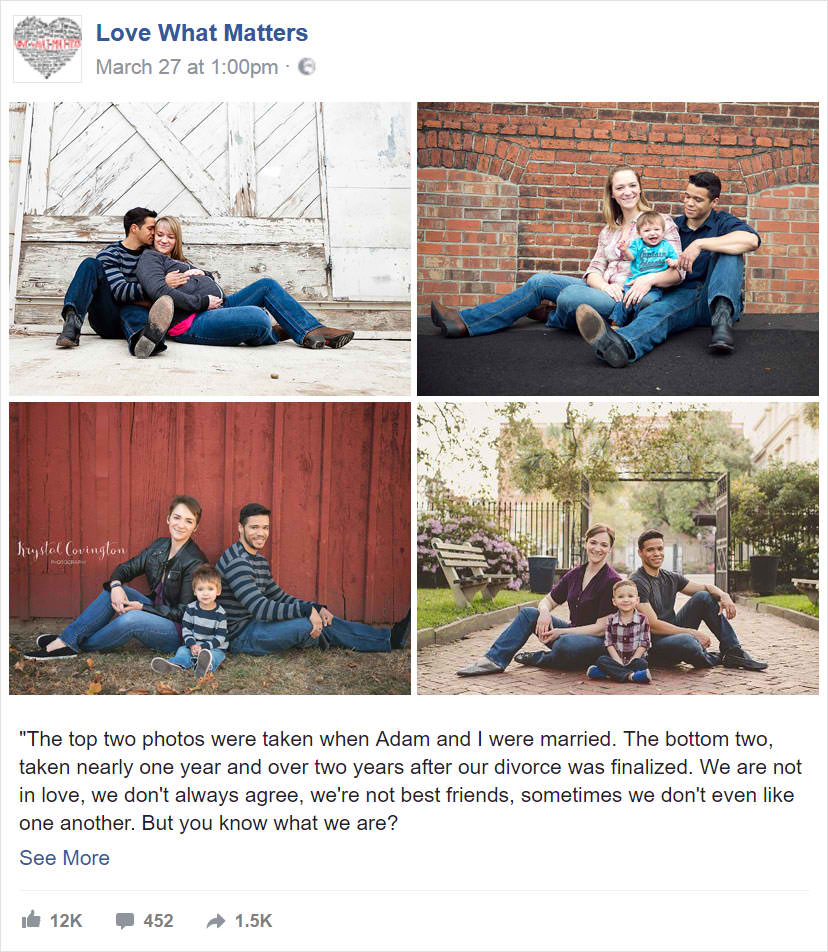 Victoria Baldwin and Adam Dyson, both of them were from military. The picture below belongs to the time when they were still married and things were great in their marriage. The picture was taken before their son, Bruce was born. Victoria shared her story online where she revealed that despite their separation, the couple agreed to meet every year for their annual family pictures tradition.
Victoria is based in Alaska. She took a Facebook page, Love What Matters to tell the story about their four-year-old son. She wrote, "Adam and I are not perfect co-parents, but we made a deal when we got divorced, to put our son first and to value the richness that we each bring to his life, for different reasons."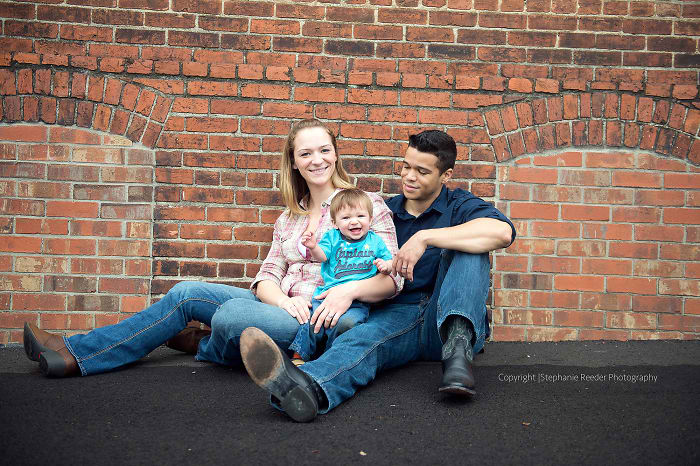 "We still have a family portrait taken, and I still pay good money to have the images printed, framed, and placed in our son's bedroom; he may not grow up with parents who live in the same house. But he will grow up to see respect, kindness, empathy, compassion, perseverance, flexibility, and even sacrifice being modeled by both of his parents and he will know it is possible to fall out of love but never fall apart." she continued.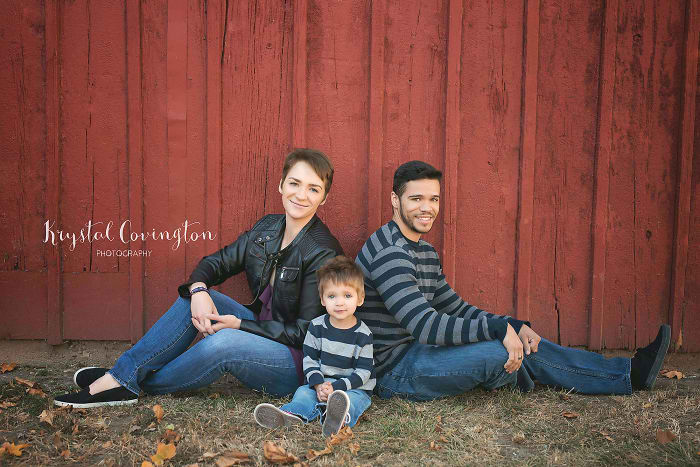 The story of this divorced couple caught a lot of positive response and people really appreciated their effort of handling this situation better.
Read More: Heartbreaking Tale Of Ugly: The Cat That No One Was Allowed To Touch